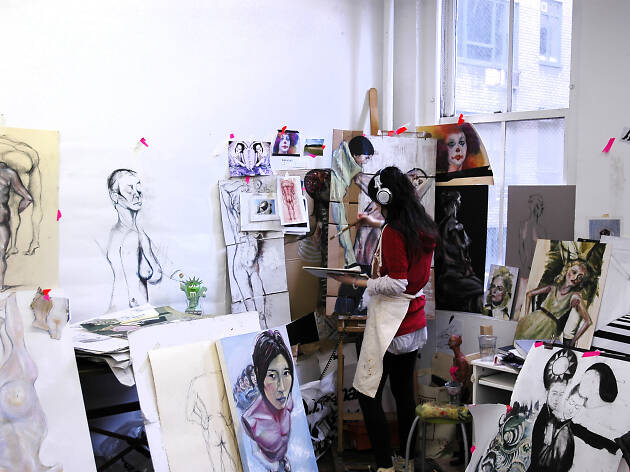 The best art classes in NYC
Here are the top NYC art classes for every student looking to sharpen their artistic skills, from beginner to advanced
Very few cities have the amount of great art that we've got right here in NYC. New York has the single largest concentration of galleries anywhere for one thing, and for another, has some of the finest museums in the world. And, as regular art fans know, this surfeit of artistic treasures can be inspiring. Indeed, you may have even considered taking up art yourself as you've wandered through the various collections at The Met, MoMA and the Guggenheim. Well, we say go for it! After all, why spend all of you time just looking at works of art, or taking selfies with them, when you can discover you inner Picasso or Van Gogh? The trick is figuring out which mediums appeal to you (maybe it's more than one) and where you can learn to master them. Well, we have just the list you need to find the best art classes in NYC for every taste and technique, from painting and sculpture to ceramics and silk-screen printing.
RECOMMENDED: Find more classes in NYC
Looking for more art in NYC?
Check out our suggestions for the best art exhibitions you don't want to miss, including gallery openings and more