Bangkok's best lunch deals below B2,000
Hack the dining deal at Bangkok's top restaurants and impress your business partners without splashing too much cash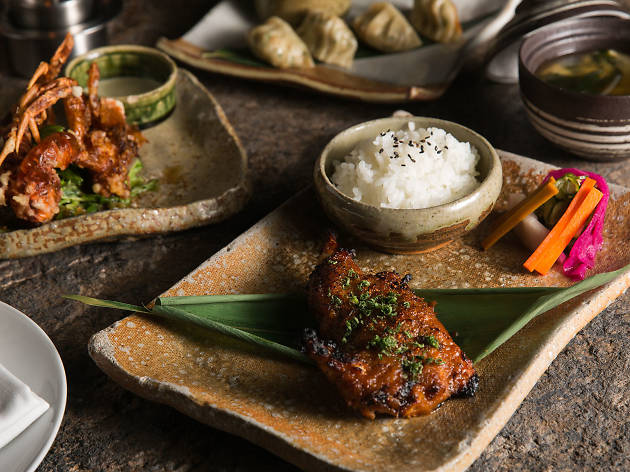 HOW MUCH? B760 per person
WHAT YOU'LL HAVE: The Japanese fine-dining-and-wining den offers a budget-friendly lunch offer that lets you choose two starters featuring dishes like gyoza (Japanese dumpling) filled with black cod and prawn and briefly seared Hamachi with onion tomato and garlic ponzu plus one main dish.
ADD THIS: upgrade your mains with premium selections like black cod marinated with saikyo miso and spicy beef tenderloin with red chili and soy sauce for an extra B460.

Available 11:00-14:45, 0 2252 4707
HOW MUCH? B350 per person
WHAT YOU'LL HAVE: This Silom's swanky Italian institution pleases office workers in the proximity with the pocket-friendly lunch menu that doesn't play down on the top-notch European ingredients. The set offers a two-course meal from which you can choose among drool-worthy appetizers, tomato based pizza, pasta and mains.
ADD THESE: Desserts (additional B140) feature indulgent homemade tiramisu and chocolate and mint truffle ice cream. And of course, you can still enjoy the signature cocktails inspired by famous modern art pieces as you munch on your meal.

Available Mon-Fri 12:00-14:30, 0 2235 2777
HOW MUCH? B850-950 per person
WHAT YOU'LL HAVE: Bangkok's newest addition to the family of luxurious hotels, Park Hyatt Bangkok, has recently unveiled its main restaurant that sits by the hotel's infinity pool and whips up seafood-centric dishes with Asian upgrades. Besides the reasonable food prices, the restaurant offers a tempting lunch deal that lets you choose between two - (B850) and three-course (B950) meal that comes with a selection of starters like baby squid with chorizo, grilled spring onion and pickled ginger and pan-fried smoked salmon with Asian vegetables and miso for main.
Available 12:00-14:00, 0 2012 1234
HOW MUCH? B590-B990 per person
WHAT YOU'LL HAVE: The upscale Japanese-fusion eatery by celebrity chef Masaharu Morimoto offers three choices of proteins like braised black cod with ginger-soy reduction and Japanese wagyu grilled steak plus one vegetarian option. The set comes with a selection of the veggie tempura or mixed salad, selected sushi and miso soup.
Available 11:30-14:30, 0 2060 9099
More to explore