Valentine's Day in Bangkok
Here are ideas to celebrate Valentine's Day with your special one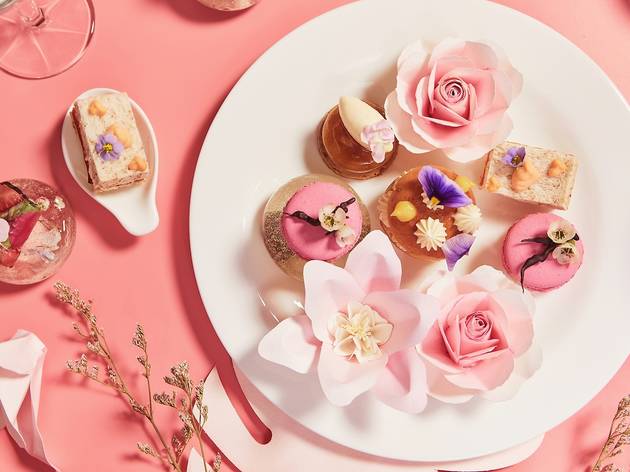 Looking for an idea to celebrate Valentine's Day in Bangkok? You've come to the right place. Time Out has rounded up everything you need to know for the day of love.
Valentine's Day in Bangkok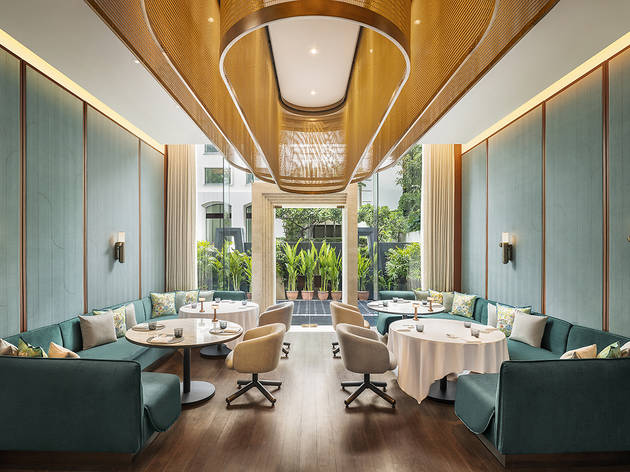 15 most romantic restaurants for daytime dating in Bangkok
Restaurants on Valentine's Day are usually booked out, especially past the sunset hour. This means late planners would be hard-pressed to reserve a good spot for the occasion, and that may somehow lead to an argument with your boo—oops. But worry not, as there's no law that says you should celebrate Valentine's under a moonlit sky. Bangkok is full of amazing venues that can also be romantic even during the day. And since Valentine's Day this year falls on a Sunday, you can even spend it with your significant other from dusk till dawn! Here are the restaurants where you can be all lovey-dovey at any time of the day. Also, check out all sweetest deals from hotels and restaurants to celebrate Valentine's Day from this link.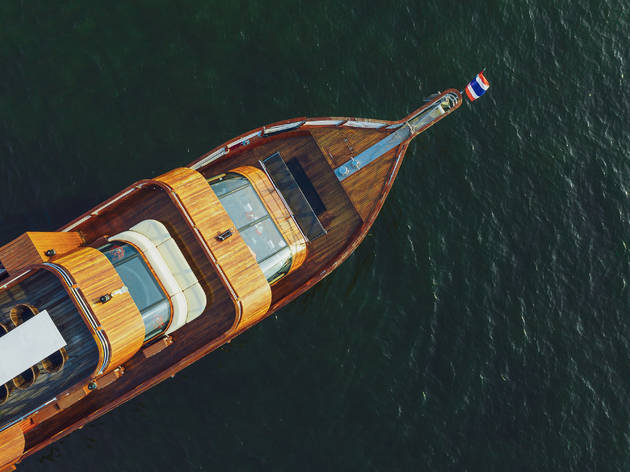 Best dinner cruises in Bangkok
One of the most memorable dining experiences in Bangkok involves cruising down the Chao Phraya while enjoying delicious Thai food. December is a good time to take in this experience—you don't risk your booking getting canceled because of a downpour and the cool breeze makes dinner more enjoyable. There are tourist-targeted river cruises that take hordes of tour groups onto a massive vessel. Ignore those if you don't approve of prosaic buffets and cheesy party anthems blasting into your ear, and instead opt for one of the more refined cruises offered by a few five-star hotels.   The Banyan Tree Bangkok operates Apsara, a floating restaurant that serves flavorful Thai fare from four regions in a fine-dining setting. The hotel also has Saffron, which offers a sunset cocktail cruise at its Moon Deck or a dining cruise serving an elegant five-course Thai meal. Saffron Cruise     If you want something more intimate, try the Supanniga Cruise, which offers a cocktail cruise or a dinner of the beloved restaurant's classic dishes. In case you want to take your river appreciation to another level, Preuk Cruise (available every Saturday throughout December) offers a swanky 2.5-hour ride that starts off with welcome canapés and Champagne before moving on to a four-course Thai meal with free-flow cocktails and wine. Supanniga Cruise     Canapés on Pruek Cruise   If you'd rather stay on dry land, there's always the option to dine at a number of riverside restaurants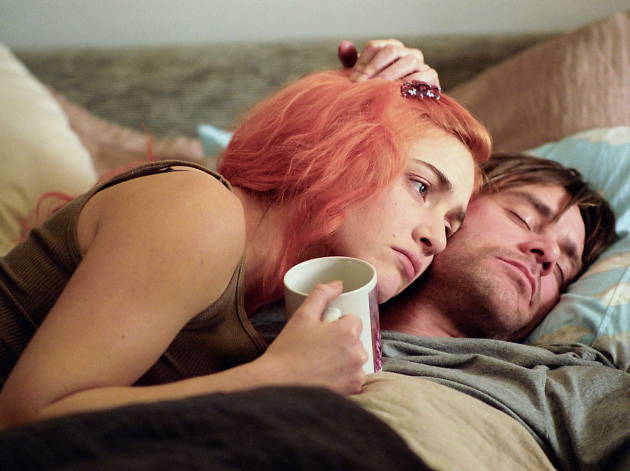 10 best romantic movies for Valentine's Day
Love it or hate it, Valentine's Day is coming. Whether you go out with your significant other, hang out with your girls (or guys), or stay hidden at home - we've gathered the best movies that should make you laugh, smile, and cry during this time of the year.