Chicago restaurants are facing the challenge of a lifetime right now, after Gov. J.B. Pritzker announced that eateries and bars throughout the state would need to shut their doors to dine-in guests. For most restaurants, that meant relying solely on delivery and takeout apps, which is hard enough, but for fine-dining destinations like Alinea and EL Ideas, it meant going back to the drawing board and temporarily changing their business models.
RECOMMENDED: 8 ways to support Chicago restaurants and bars right now
These 13 Michelin-starred restaurants are swapping out their tweezers and multi-course tasting menus for simplified but decadent takeout meals designed to deliver comfort straight to your doorstep. You don't need a reservation to snag these dining deals, but you should act fast before they sell out. And if you can't swing delivery this week, consider buying merch or a gift card, writing a positive review or donating to a relief fund (more about that below).
Chicago's only three-Michelin-starred restaurant offering takeout? Pigs can fly and hell has frozen over. Chef Grant Achatz and his team pivoted to pickup with a simplified three-course menu that's designed with comfort in mind. The offerings will change regularly, but right now, entrées include duck cassoulet and slow-braised veal shanks. To secure your dinner, order ahead through Tock, where you'll select your pickup time and pre-pay $34.95–$42.50 per person. You can opt to toss in wines from Alinea's cellar or a cocktail kit from the Aviary, which includes a bottle of booze and all the fixings you need to prepare tipples at home.
If you live near chef Ryan McCaskey's South Loop institution, consider upgrading tonight's dinner routine with Michelin-worthy carryout, available Tuesday through Saturday from 4 to 8pm. The folks at Acadia are spotlighting some of their best bar eats, so you can fill your living room table with a luscious Maine lobster roll ($18), wild boar ragout ($18) and a stacked burger ($14), which is decked out with caramelized onions, American cheese, mayo and pickles. There's plenty of booze to choose from, too, with bottles of beer from Moody Tongue and cocktail kits for the taking.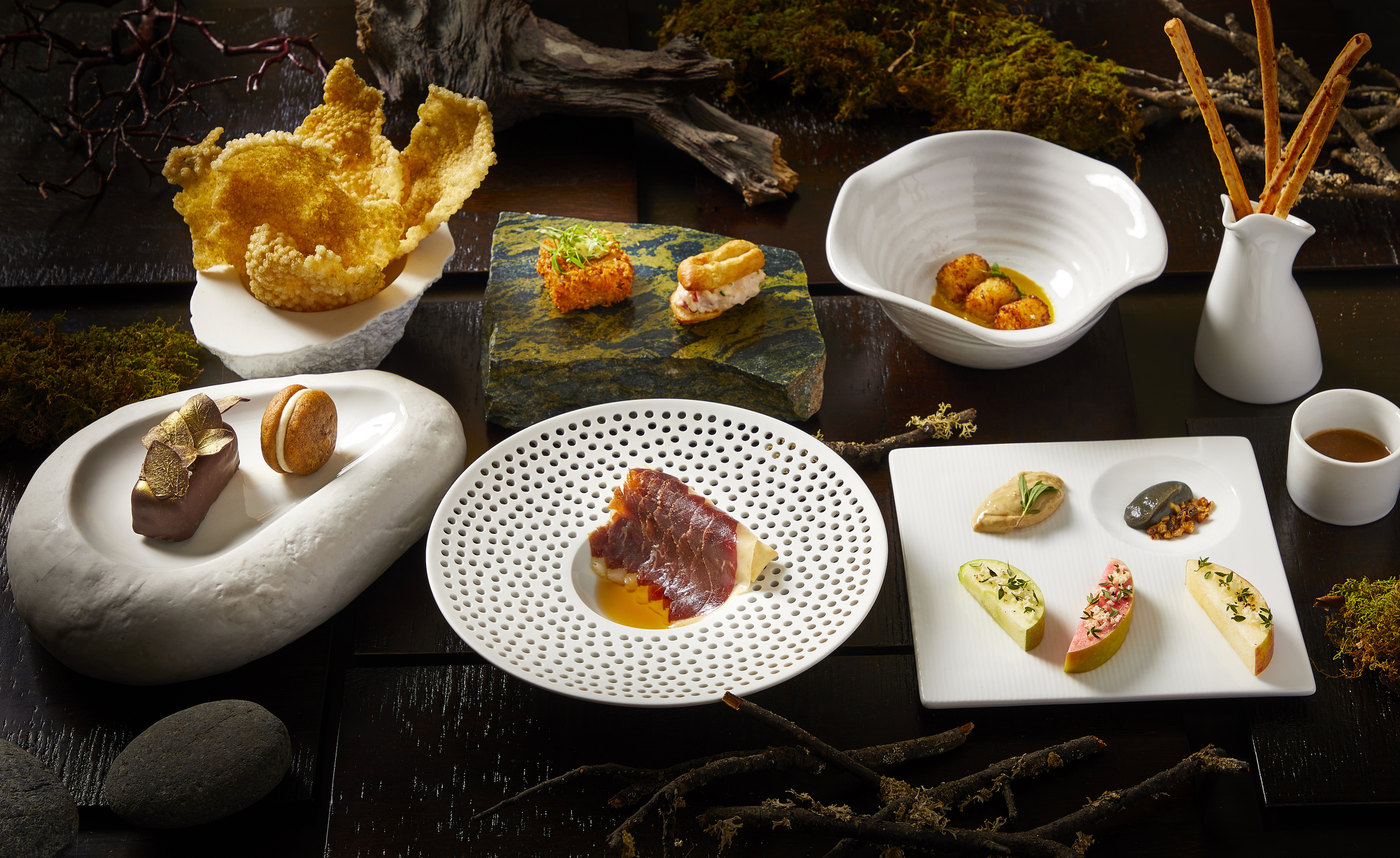 Utilizing seasonal produce from local farms and producers, Boka's new farm-to-table takeout menu allows diners to order a family-style meal or individual à la carte options (or both, if you're really hungry). Bundled meal deals include plenty of sides as well as dessert and ring up between $48 and $62, depending on your entrée. The kitchen's even offering a selection of kid's meals ($10), including mac and cheese, roasted chicken, fried chicken and buttered noodles—all of which come with a Parker House roll, seasonal veggies and cookies from pastry genius Meg Galus.
Vegetarians, we didn't forget about you. The folks at EL Ideas in Douglas Park want to make sure you can get in on the fine-dining takeout action, too, which is why they have three different three-course menus to choose from, each priced at $24. The Veggybaisse menu includes pepper stuffed with saffron rice served in a Pernod broth (anyone else drooling on their keyboards?), while the Lamby menu comprises barbecued spring lamb with polenta and spring peas. No matter which route you go, every meal includes EL Ideas' signature French fries and Frosty reimagined (no liquid nitrogen included—sorry!).
David and Anna Posey are leaning into their West Loop restaurant's Scandinavian roots with their first-ever takeout menu, dubbed the "Swedish meatball supper ($29)," which includes meatballs with gravy and tart cherry jam, mashed potatoes, cucumber salad, dinner rolls and chocolate layer cake. Expect a new menu every week, with pickup available Friday through Sunday from 5 to 8:30pm. The couple is also offering plenty of excellent selections from their wine collection, cinnamon-cardamom breakfast buns and branded tote bags and hats.
You shouldn't have to give up the finer things in life just because you're stuck in at home, and chef Brian Fisher is here to assist with dry-aged duck and caviar service to go. Available on Tock for delivery and takeout Thursday through Sunday, Entente's family meals allow diners to choose a sharable feast for two to four adults. Entrée options include handmade pasta in lamb bolognese, chicken tikka masala, jerk chicken, grilled short rib ($70 each) and whole roasted dry-aged duck ($150). Each meal comes with several hearty sides and expertly crafted desserts, and you can even toss in caviar service or a bottle of wine if you want to kick things up a notch. If you're more of a morning person, go with one of chef Jared Bacheller's pastry packages ($30–$55), which include a 12-ounce bag of Sparrow coffee and your choice of croissants with whipped butter and jam or toasted cinnamon kouign amann.
The menu at Alinea Group's Next is constantly changing in an effort to help diners explore the world without leaving the city limits. While we're social distancing, they're jetsetting us to Mexico City with a three-course menu that includes pork belly mole with rice and tortillas, esquites salad and tres leches cake. The best part? It all rings up for just under $30 per person. Like Alinea, you'll order ahead on Tock and select your pickup time. You can also upgrade your order with stuffed chicken gorditas with ancho chili salsa and cabbage salad ($9.95 for two) as well as wines and cocktail kits.
If you haven't yet experienced this new Michelin-starred omakase restaurant, you can get a taste of chef SangTae Park's finest cuts for takeout and delivery. There's just one item on the food menu, but it's all you need: The Chirashi Don is loaded with 14 pieces of premium sashimi over sushi rice with a side of miso soup. Upgrade your order with a bottle of sake or a can of beer. To order, call 312-265-1610 or text 630-464-4204.
Chef Noah Sandoval just rolled out carryout meal kits inspired by the comfort foods he grew up eating in Virginia. Though the first round of kits sold out fast, expect to see new options rolling out soon via Instagram (this is one that you'll want to pre-order). Sommelier Aaron McManus offers a curated selection of wines to pair with the menu, while the folks at sister spot Kumiko are serving up spirits, sake, wines and spirit-free sippers—all available to go.
Trying to pull off date night while in your living room? This sweet Avondale eatery from husband-and-wife team Beverly Kim and Johnny Clark has you covered with its "Dinner for Two" deal. Priced at $50, your shareable spread includes the world-famous bing bread, a soul-soothing kimchi stew, steamed rice, three kinds of pickles, toasted nori and the kitchen's daily dessert. You can get it ferried straight to your door via Caviar, which means you should absolutely fill your cart with a bottle of wine (or two!), a branded tote bag and an extra order of bing bread (it's that good).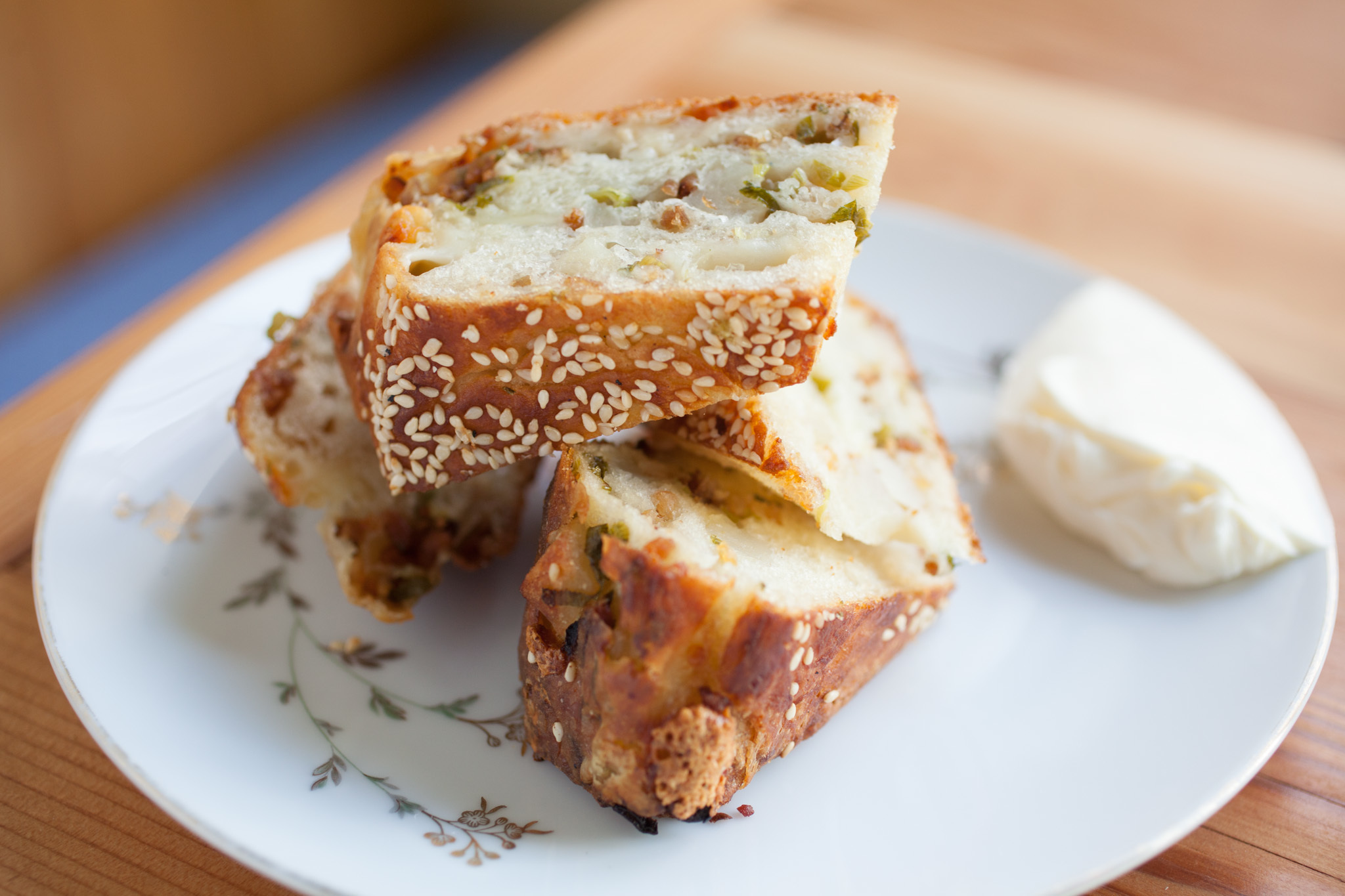 Recreating the Schwa experience at home is downright impossible, but the kitchen staff at this Michelin-starred institution wants to make a guest appearance in your kitchen with a limited-edition menu that sells out fast. This week, Schwa rolled out a lineup of classic Chicago sandos, including an Italian beef served hot and sweet with a side of dip. For dessert? Grapefruit Malört upside-down cake, of course. Keep an eye on Schwa's Instagram account for new menu announcements, and act fast if you want to secure a coveted dinner order via Tock.
We already told you about the Loyalist serving its fan-favorite burger for takeout, but more recently, upstairs spot Smyth rolled out a pickup menu of its own on Tock. Diners can choose between the duck confit bánh mì meal served with oysters on the half shell, crispy pork rinds and whipped rice pudding ($34) or the heartier family-friendly Sunday Supper, which includes ricotta cavatelli, pork shoulder gravy, salad and tiramisu ($38). Feeling splurgy? Toss in the Caviar Dreams kit ($120), comprising a full bottle of champagne, an ounce of caviar and fanciful fixings like deviled eggs, smoked fish rillettes and brown-butter potato chips.
Be the household hero when you order Temporis's $70 daily family meal for two, which includes generous helpings (enough for leftovers, we're told) of baby kale salad, short ribs and grits, and a brownie that are laced with brown sugar ganache. They'll let you toss in some à la carte menu items, too, like asparagus-rhubarb salad with cured egg yolk ($17) and truffled lobster mac and cheese ($30). Opt to add a bottle of wine to the mix for an additional $30.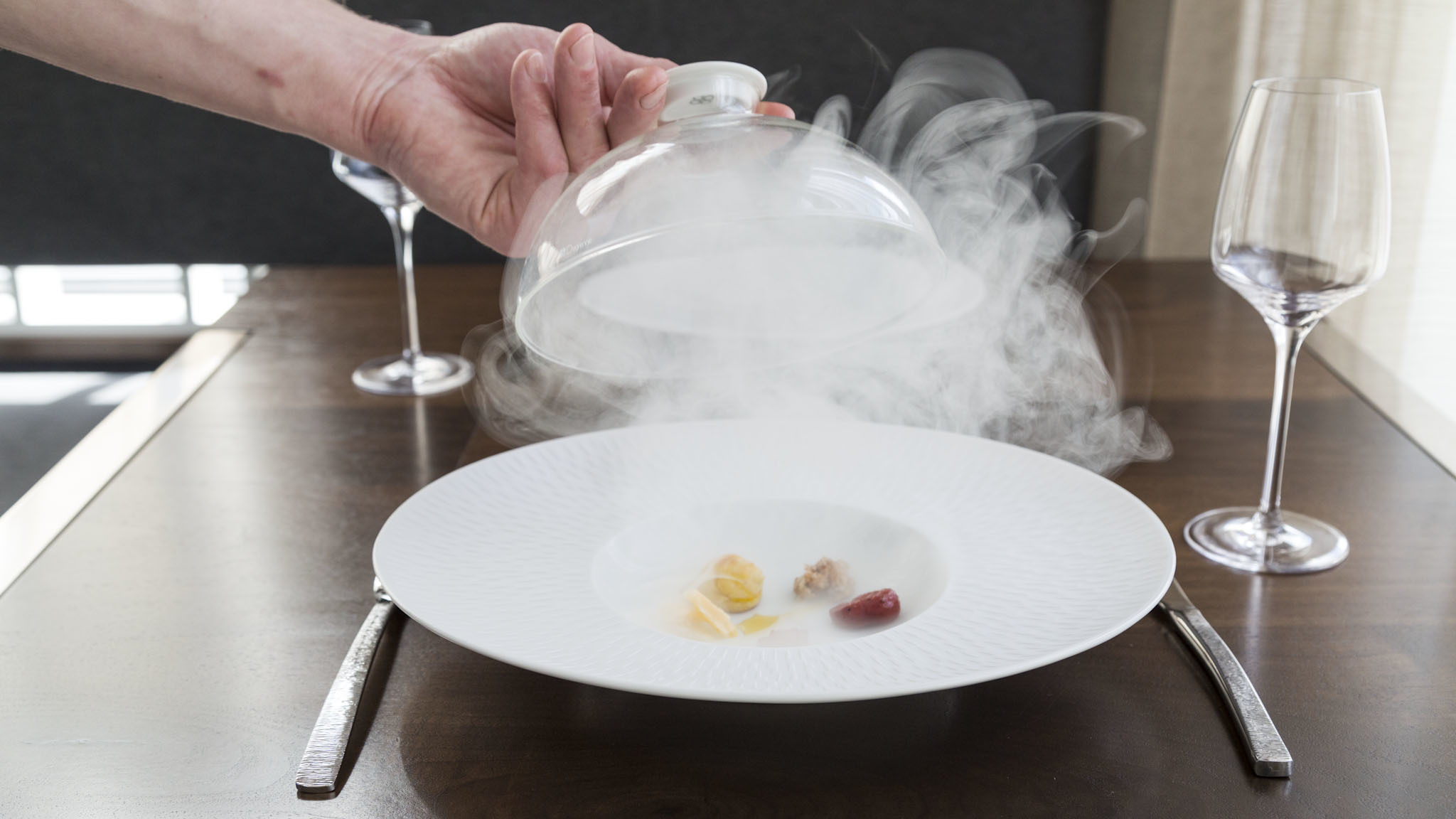 Most popular on Time Out
- Here's exactly how Gov. Pritzker plans to reopen Illinois
- 11 things you might not know about the face-covering requirement in Illinois
- The Shedd Aquarium celebrates its oldest sea otter's birthday with seafood cake and live music
- How to buy face masks from local Chicago businesses
- When will Chicago bars reopen? The answer is more complicated than you'd expect.