The 12 best donut shops in Chicago
From cake to raised, here's where to find the best donuts in Chicago fro you to enjoy anytime of day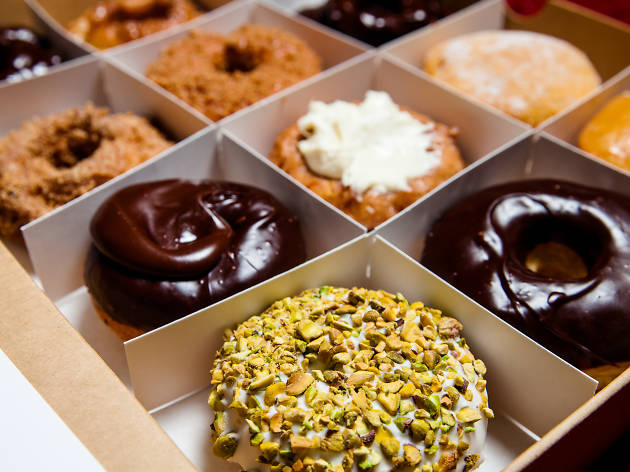 The best breakfast in Chicago is round, dipped in frosting and showered in rainbow-colored sprinkles. Yeah, we're talking about the tastiest donuts Chicago has to offer. We're always on the lookout for exemplary specimens of the pastry, and we found them at old-school bakeries, new-wave donut shops and everywhere in between. The best donuts in Chicago come in all shapes and sizes: cakey, raised, craggy and filled—there's something for everyone. Looking for things to do in Chicago this weekend? Start your day with one of the best donuts in Chicago.
RECOMMENDED: Discover more of the best bakeries in Chicago
The best donuts in Chicago
Find more donuts in Chicago
Sometimes you can get a great donut at a restaurant that's not necessarily known for its pastry selection. Check out a few spots that surprised us.