Here's why 2019 will be an epic year in Chicago
A new mayor, a Star Wars convention and Time Out's food hall are just a few reasons to get stoked for 2019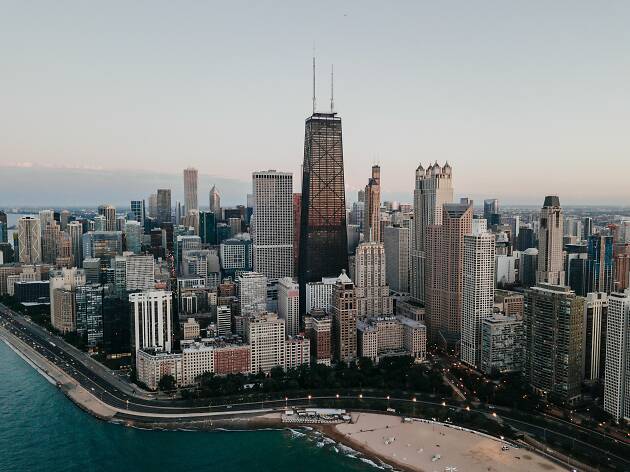 Like any big city, Chicago is always changing, and 2019 appears to be another formative year for the Midwest metropolis. The coming months are packed with things to look forward to, including brand new events and festivals, a stand-alone exhibition devoted to Hamilton (the popular musical and the man who inspired it) and the latest restaurant from former Grace chef Curtis Duffy. Even Time Out Chicago has something in store for 2019—the debut of our Fulton Market food hall, Time Out Market Chicago. Want to get even more psyched about the coming trip around the sun? Here's why 2019 is going to be another banner year in the greatest city on Earth.
Why 2019 will be an epic year in Chicago
1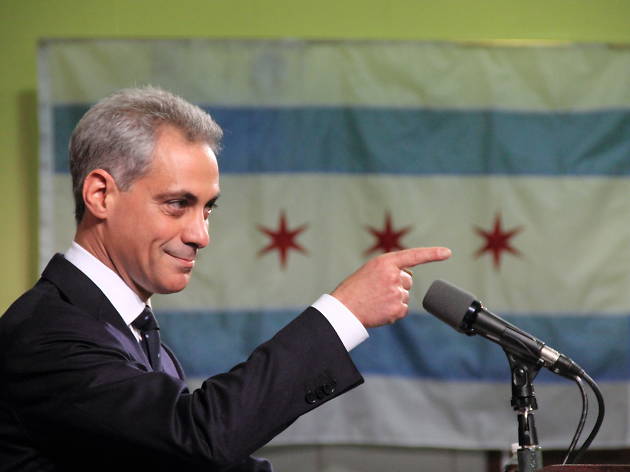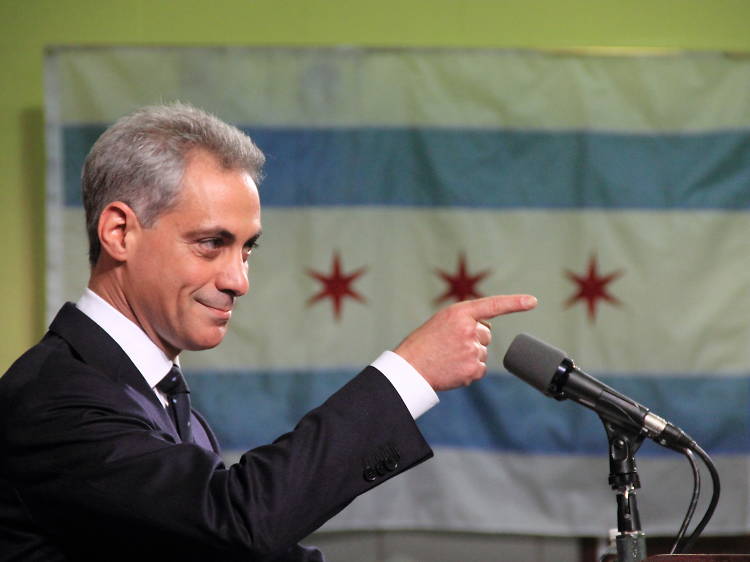 Photograph: CC/Flickr/Daniel X. O'Neil
A new mayor is coming to City Hall
Back in September, Rahm Emanuel announced that he won't seek a third term as Chicago's mayor, setting up a heated race to replace the outgoing civil servant. As of this writing, there are 21 candidates who have filed petitions to appear on the ballot, including Cook County Board President Toni Preckwinkle, Illinois Comptroller Susana Mendoza, Chance the Rapper-endorsed activist Amara Enyia, former Chicago Public Schools CEO Paul Vallas and another Daley (Richard J. Daley's youngest son, Bill). Whoever heads to City Hall could decide the fate of the Lincoln Yards development and how the heck Chicago will address its pension debts, among other crucial issues. Chicagoans will head to polls on February 26—if no candidate gets 50 percent of the vote, the top two contenders will enter a runoff election on April 2. Prepare for at least two solid months of campaign advertisements.
2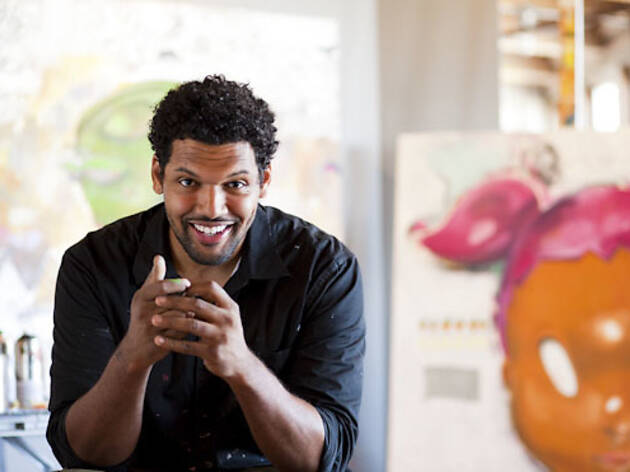 Photograph: Courtesy of Kristie Kahns
Cultural fest ComplexCon arrives in the Midwest
For the past three years, culture publication Complex has brought together hip-hop stars and streetwear designers in Long Beach, California, at its annual ComplexCon event. A new edition of the pop-culture celebration will land in Chicago on July 20 and 21 (which is likely the same weekend as Pitchfork Music Festival). There's no official lineup yet, but we expect that Chicago-based designers Joe Freshgoods and Hebru Brantley will be in attendance, in addition to a stacked lineup of hip-hop's hottest acts (an appearance by part-time Chicago resident Kanye West doesn't seem out of the question). It also seems like the perfect time for Supreme to debut branded Ventra cards.
3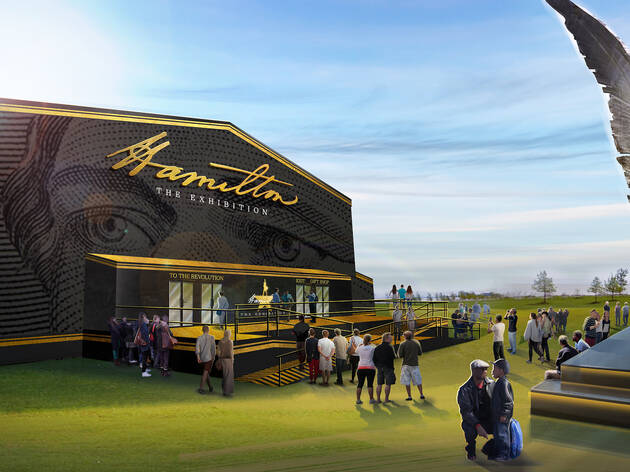 Illustration: Courtesy Hamilton: The Exhibition
We're getting an exhibition devoted to Hamilton
We know, we know: You *loved* Hamilton. Come April 6, you'll be able to take your obsession to the next level at Hamilton: The Exhibition, a 27,000-square-foot display at Northerly Island. Inspired by the beloved musical, the interactive exhibition plunges deeper into the American Revolution and the life of Alexander Hamilton. Guests will be surrounded with lights, music, multimedia and historical artifacts that help tell the fascinating story of everyone's favorite Founding Father. Plus, admission will probably be cheaper than a pair of Hamilton tickets.
4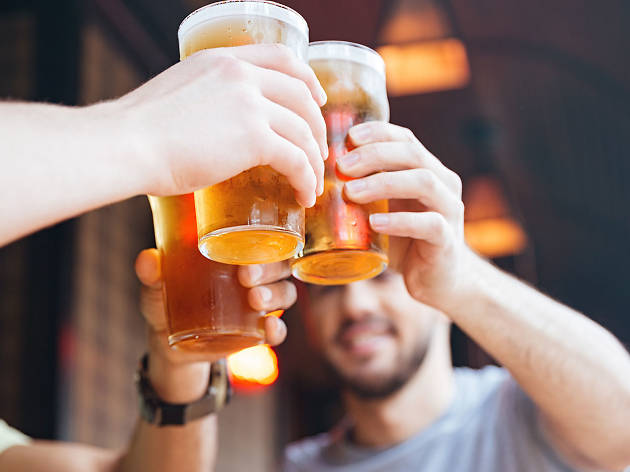 Photograph: Shutterstock
Three new taprooms debut in Logan Square
Logan Square already boasts taprooms devoted to Revolution Brewing, Maplewood and Hopewell, but the quickly changing area is slated to welcome three new craft beer havens in 2019. Pipeworks, Middlebrow and Solemn Oath are all planning to open taprooms and brewpubs throughout the North Side neighborhood, serving locally produced suds to the masses. Look out, Malt Row—Logan is on its way to becoming the city's premiere destination for beer geeks.
5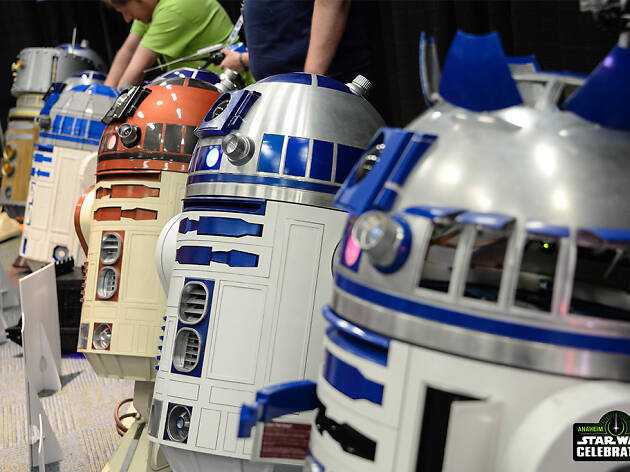 Photograph: Courtesy ReedPop
Chicago will become the center of the Star Wars universe
Star Wars: Episode IX won't hit theaters until December 20, 2019, but Disney is likely to premiere the first glimpse of the sci-fi saga's latest installment in Chicago. Official fan gathering Star Wars Celebration will take up residence in McCormick Place from April 11 to 15, bringing actors from the franchise, mountains of merch and crowds of cosplayers to the gigantic convention hall. Based on past Celebrations, there's a pretty good chance that director J.J. Abrams will show up to debut the first trailer for Episode IX onstage at the event.
6
Photograph: Fabien Montique.
The MCA showcases designer Virgil Abloh
Born in Rockford, Illinois, designer Virgil Abloh has become one of the most prominent figures in the fashion industry. Not familiar with his work? Abloh is a former member of Kanye West's creative team who founded the influential Off-White™ brand before he was appointed as Louis Vuitton's artistic director in 2018. The MCA will present the first museum exhibition devoted to his career, collecting his clothing designs, footage of fashion shows, graphic design and collaborative projects with other artists. If you enjoyed pop-culture–oriented MCA exhibitions like "David Bowie Is" and "Takashi Murakami: The Octopus Eats Its Own Leg," you'll want to snag a ticket to this one.
7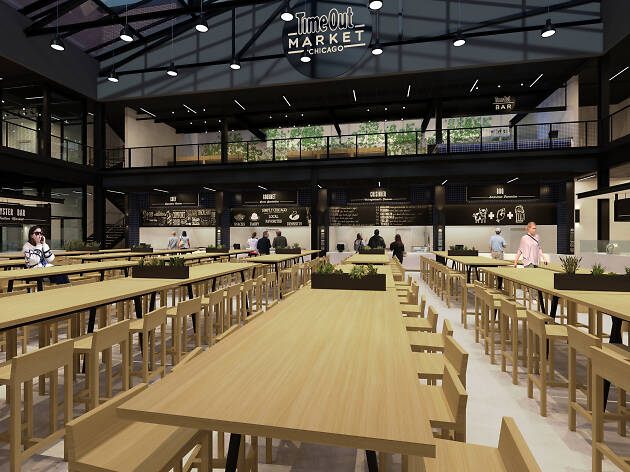 Time Out Market Chicago will open in Fulton Market
We're setting down roots in Fulton Market this year with Time Out Market, a 50,000-square-foot food and cultural destination that brings together the best of the city under one roof. Everything inside will be handpicked by us, the Time Out team. The market is located at 916 W Fulton Market and will feature 16 top Chicago restaurants and chefs, three bars, a demo kitchen, a shop, an event venue and a rooftop. There will be nearly 600 seats for hungry visitors, so bring a friend or two. In addition to the Chicago outpost, Time Out Market will open in Miami, Boston, New York and Montréal in 2019. We hope you're hungry!
8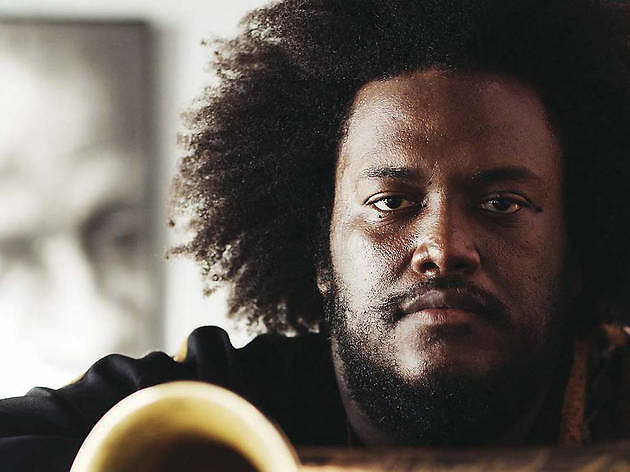 A new Pitchfork festival takes over the Art Institute
The folks behind the beloved Pitchfork Music Festival are introducing a brand new event in February, set amid the masterpieces on display at the Art Institute of Chicago. From February 15 to 17, Pitchfork Midwinter will host performances from the likes of Kamasi Washington, Oneohtrix Point Never, Slowdive, Zola Jesus and more cutting-edge acts. The ticketing process for the indoor fest is needlessly convoluted, filled with add-on performances and dinners, but it still beats waiting until July to see Best New Music-certified acts in Union Park.
9
Photograph: Glenn McManus
Curtis Duffy reclaims the West Loop with a new restaurant
Though the details are still sparse, it looks like chef Curtis Duffy will once again reign over the West Loop in 2019. After exiting Grace in 2017, the lauded chef had to wait out a non-compete agreement (and a few ugly lawsuits) before he could set his sights on his next project. Duffy and former Grace GM Michael Muser will build anew at 1330 W Fulton Market in the West Loop. The restaurant's name and menu are still a mystery, but we do know that that pesky non-compete agreement expires on November 22, so keep your eyes peeled for Duffy's newest venture at the end of the year.
10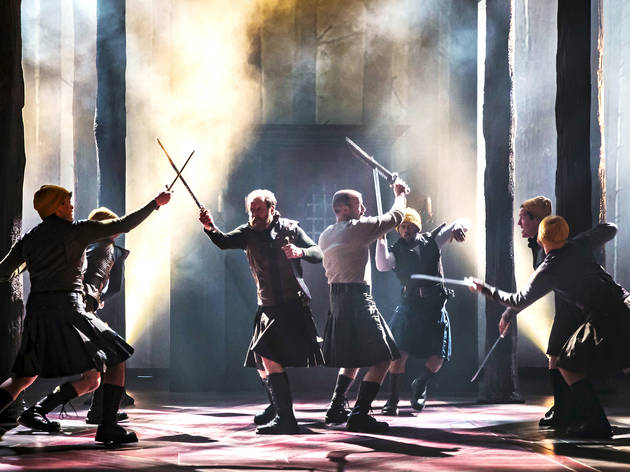 Photograph: Liz Lauren
A citywide celebration of theater
After celebrating the Year of Public Art in 2017 and the Year of Creative Youth in 2018, Chicago is declaring 2019 the Year of Theater. As in the past, the city's plans for commemorating and showcasing local theater are a bit nebulous, but you can expect live performances and a theater-themed edition of the summer film series in Millennium Park. Beyond that, the city will present theater-oriented programming and exhibitions at the Chicago Cultural Center while awarding $200,000 in grants to theaters throughout Chicago. You probably won't score free tickets to Hamilton, but you'll have a good excuse to explore the thriving local theater scene.
Booking.com Chicago Map Widget