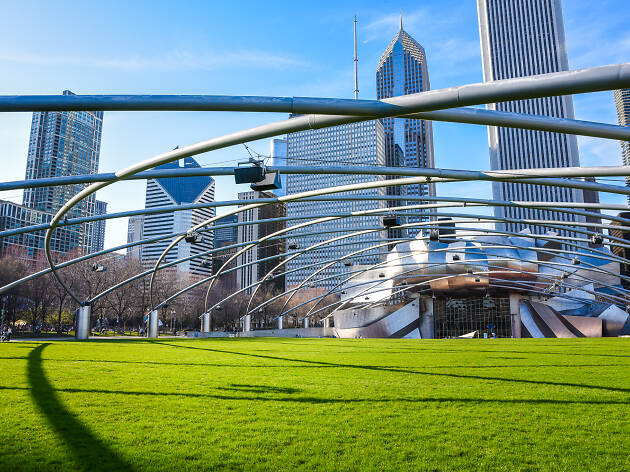 The 22 most beautiful Chicago parks
Find a place to get away from the urban hustle and bustle with our guide to the most indispensable Chicago parks
With more than 600 facilities throughout the city, the Chicago Parks District boasts something for everyone, whether you're looking for a tiny neighborhood playlot for the kids or a vast swath of green space. Chicago parks are more than just places to workout, ride your bike or play tennis, they also offer plenty of cultural programming, such as the Millennium Park summer concert series or outdoor movies. Most importantly, these Chicago attractions provide a space to relax and momentarily forget that you're in the middle of a large city, filled with people, buildings and cars. Not sure which Chicago parks you should visit? Leaving aside Chicago beaches (unfair advantage, honestly), these are some of our favorite parks in the city.
Note: All playgrounds and pools at Chicago parks remain closed. All parks, beaches, trails and facilities east of Lake Shore Drive remain closed, except for the Lakefront Trail. Most fieldhouses are open 9am–5pm for washrooms and shelter.
Get behind the wheel
Buckle up and hit the road on these scenic drives in Chicago.