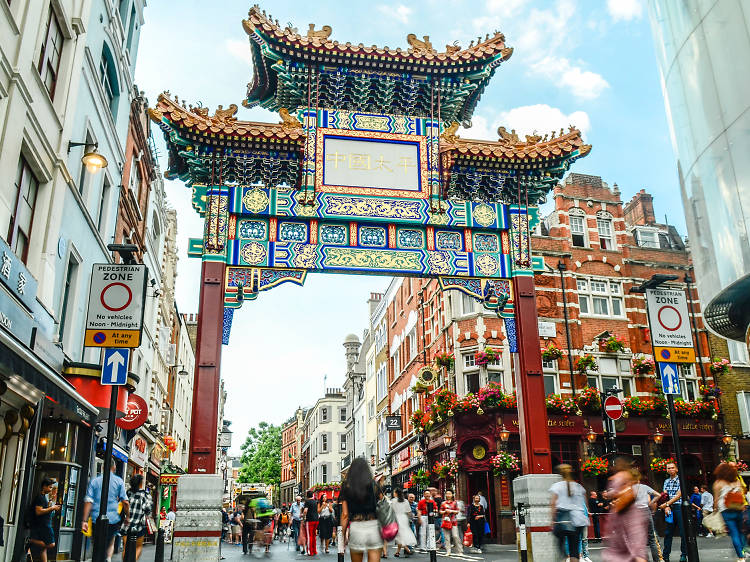 Photograph: Shutterstock
Iris Ma, founder of restaurant Plum Valley
'Our New Year plans were made about a month ago; we didn't want the gloomy situation to affect our restaurant during the celebrations. As a restaurant, we always try to move forward and look ahead to a brighter future. We're selling symbolic rice cakes and turnip cakes, along with a sashimi yu sheng salad, which is a popular and fun celebratory dish in south-east Asia. We want to keep people's spirits up during these months. It makes us happy and everyone else happier too.
'We've used this time to refurbish the restaurant and our karaoke room. We have worked hard and hope this will make a difference when life in Chinatown returns to some sense of normality, when the tourists come back and the offices reopen. Outdoor seating proved really successful last year, so we're hoping the council will allow restaurants in Chinatown to put tables on the pavement outside our restaurant again in the summer months.
'We've really relied on growing our social media as a way to communicate to our fan base base over the past year. I am really enjoying this new connection with our customers: people message me all the time, and I love communicating with them at all hours of the day. It's like a big family.'
Z He, co-founder of restaurant Bun House
'We wanted to make New Year extra-special for those who can't see their family this year, and have got overwhelming orders from people who long for a proper meal to celebrate with their household. We feel so honoured to be able to deliver joy to people's table in such difficult times. I expect to be working hard this New Year's Eve.
'Other than wishing Covid-19 to go away sooner and for us to return to the normal world, I would like to see more unity in the community this year. I have seen amazing people helping each other through these challenging times, but have also heard, witnessed and personally experienced increased incidents of racism and discrimination towards the Asian community since the pandemic. I hope that the future brings more of an understanding towards each other, regardless of race and background.
'I have lots of hope that business will be close to normal for summer and autumn. We're ready to welcome back our customers with more enthusiasm than ever before.'