The Ultimate Guide to Chinese New Year 2021
Everything you need to know about the Lunar New Year festivities in Hong Kong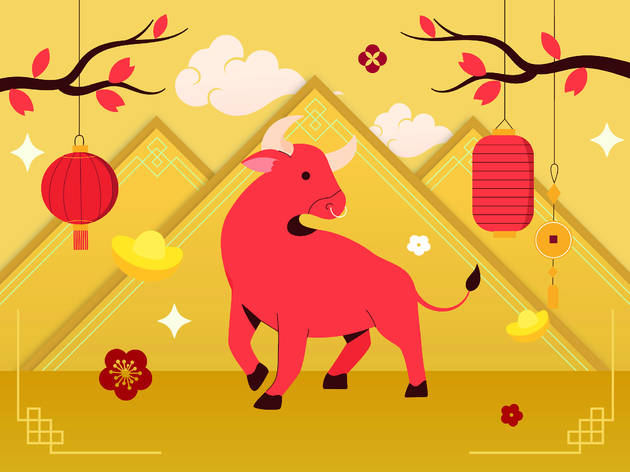 Chinese New Year in Hong Kong is the biggest celebration in the city's calendar. Yes, we get excited about Christmas too, but CNY, Spring Festival, Lunar New Year or whatever you want to call it is the real number one occasion. This year, Hong Kong prepares to welcome the Year of the Ox on February 12. Despite only having three days of public holidays to celebrate, in CNY tradition, the festivities continue until the 10th to 15th day of the Lunar New Year.
Though most of the annual festivities may not be pushing through this year due to the current situation in the city, there are still many ways to spend our Chinese New Year holidays. Read on below to learn about important Chinese New Year traditions, find out where and what to eat during the festival and check out some impressive displays in town.
Celebrate Chinese New Year in Hong Kong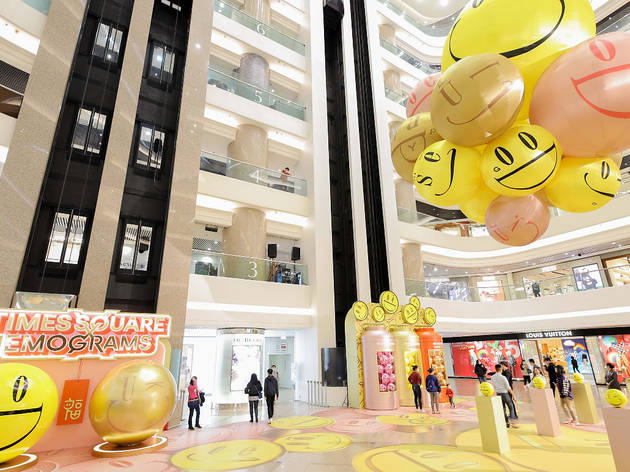 Best Chinese New Year displays in Hong Kong
There's a whole host of great things to do this January, but there's no bigger occasion than Chinese New Year. As the Spring Festival approaches, incredible CNY-themed decorations and displays have started popping up all around town. Whether you're into Disney characters, Lego figurines, or grand flower displays, here are some top places with the most festive CNY decorations this year. RECOMMENDED: If you prefer doing the decorations yourself, check out our guide on Chinese New Year flowers and fruits, and head to these alternative flower markets to avoid the crowds.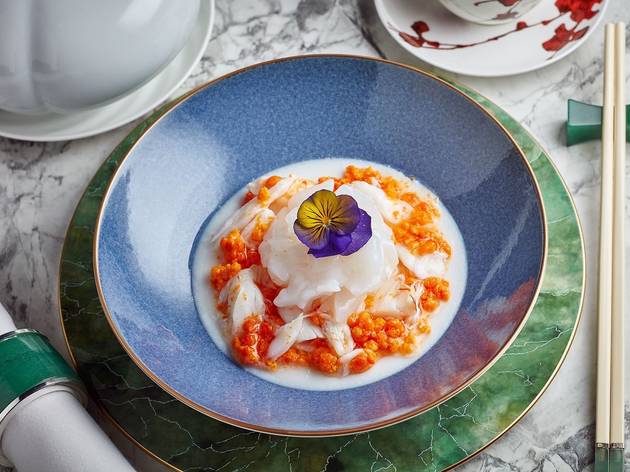 The best Cantonese restaurants in Hong Kong
Hong Kong really does have an impressive variety of global cuisines. From French fine dining, Japanese and Korean, to Southeast Asian eats and beyond – the culinary choices are endless. Hong Kong's own cuisine, however, is mainly influenced by Cantonese cuisine. A cuisine characterised by its lighter and more natural tasting flavours, along with the traditional, and sometimes laborious, techniques used to create them. So, whether you're looking to sample some comforting classics or enjoy an exquisite Cantonese feast, here are some of the best places to find it in Hong Kong. RECOMMENDED: Not in the mood for Cantonese food? Take a look at our 50 best restaurants in Hong Kong list and get some inspiration for your next meal.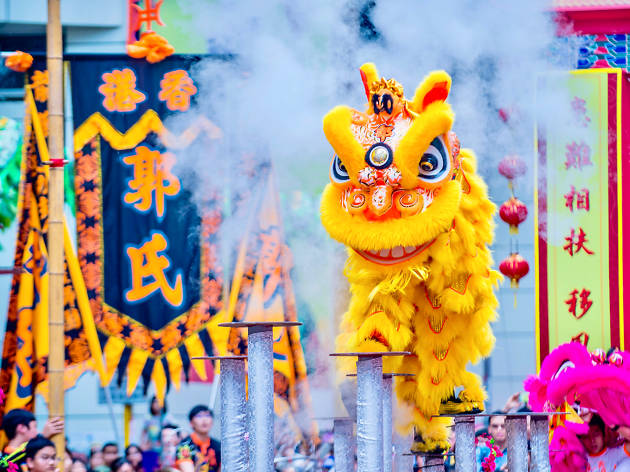 Cancelled Chinese New Year events and traditions for 2021
The Lunar New Year is one of the most significant festivals in Hong Kong. It is usually the liveliest and most vibrant way you'll experience the city after the Christmas festivities. This year, as we welcome the Year of the Ox, the city will be celebrating a quieter festival due to the continued social distancing restrictions. Though we already see Chinese New Year's bright displays popping up throughout the city and red packets have started to turn various storefronts display in crimson, there are so many annual activities that we will be missing this year. Below are the currently cancelled events and traditions that we can't do for Chinese New Year 2021. RECOMMENDED: But, worry not, there are still many ways for you to celebrate the auspicious occasion, visit our regularly updated guide to keep up with the latest CNY happenings in the city.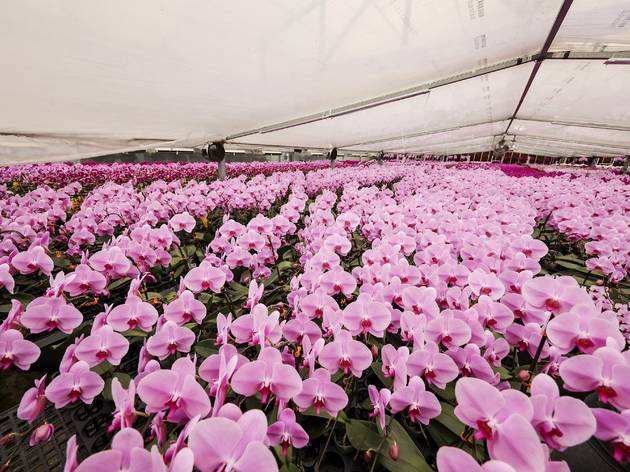 Alternative places to get your flowers for Chinese New Year
Chinese New Year is just around the corner. Despite the rumoured return of the annual CNY flower markets, getting the necessary flowers and fruits for the festival may be a tad different than usual with the city's current social distancing restrictions. If you're looking for other ways to get your blooms aside from the traditional flower markets, we've listed out some great alternative options for you down below. RECOMMENDED: Looking to do more CNY shopping? Check out this year's limited-edition items or limited-edition spirits to celebrate the Year of Ox!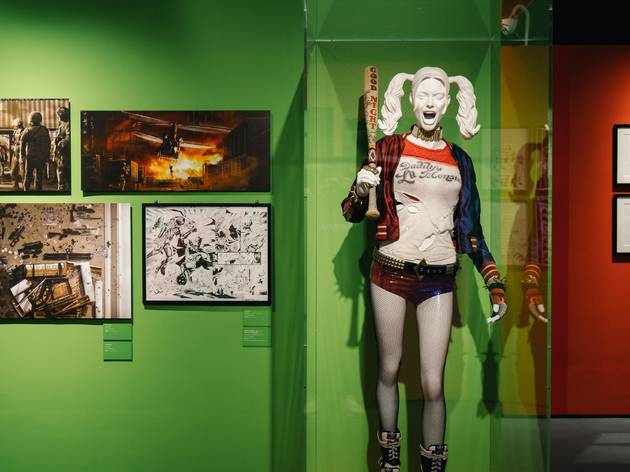 Best things to do in Hong Kong between now and Chinese New Year
Are you looking for things to do between now and Chinese New Year? You've come to the right place. Here, you'll find some of the coolest events happening around the city, whether you're looking for online or offline events. If you don't see anything you like, make use of our Things to Do section and start making plans for your next big adventure once it is safe for us to explore the city again. RECOMMENDED: If you just want to relax and stay away from the crowds, we've got some great ideas on what you can do at home too! Please note that some events may be temporarily suspended in view of the latest pandemic situation. Be sure to stay up to date with the city's latest social distancing regulations and check ahead if venues are still open before visiting.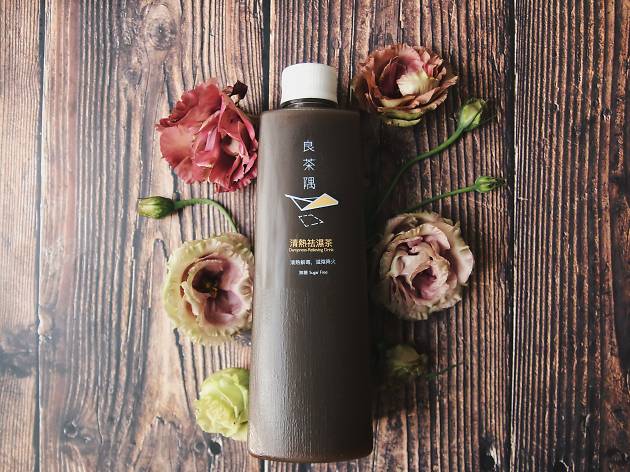 Herbal tea shops to help you detox after Chinese New Year
Turning plants into medicine to improve the body's overall wellbeing and to boost the immune system is an age-old Chinese practice that herbal tea is at the very heart of. Herbal teas are considered an integral part of the legacy of ancient Chinese wisdom, and in Hong Kong the craft was even inscribed onto the first national list of Intangible Cultural Heritage in 2006.Despite the teamendous wealth of health benefits, for a time, Chinese tea came to be viewed as outdated by many. Recently however, the traditional tipple has experienced a resurgence in popularity as tea makers have began to refocus more on tea's relationship with health and wellbeing. These days, younger generations are creating renewed versions of the beloved beverage, designed to be more convenient in modernised packaging that promotes a hip and healthy lifestyle. So, the next time you're looking for something to quench your thirst, maybe consider forgoing the bubble tea and going traditional! By Cara Hung. Translated by Ashlyn Chak RECOMMENDED: Onward and upward into the new year, check out what your zodiac sign says about you!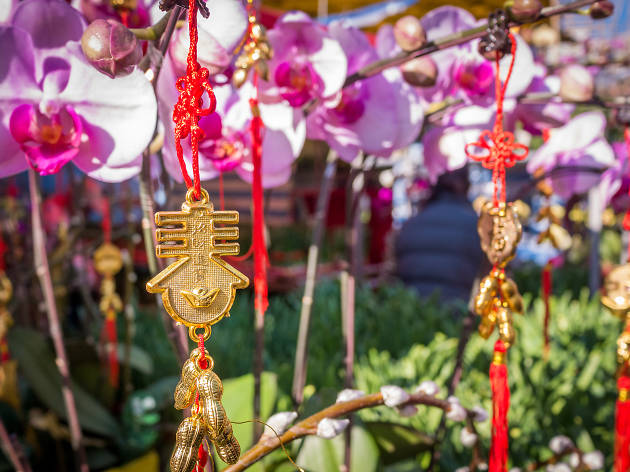 Things we hate about Chinese New Year
Chinese New Year is the biggest festival in Hong Kong, it's even more popular than Christmas. It's a great time to get together with the family while gobbling down all the tasty (but seriously fatty) food. And we even get to take some time off and enjoy a long weekend. But let's be honest, the holiday comes with many bummers like interrogative relatives and ridiculous crowds everywhere. Here are just some of the things we're not so keen on regarding CNY. RECOMMENDED: Make this holiday a little bit more bearable with some tasty festive treats, or take some snaps at these beautiful festive spots in town.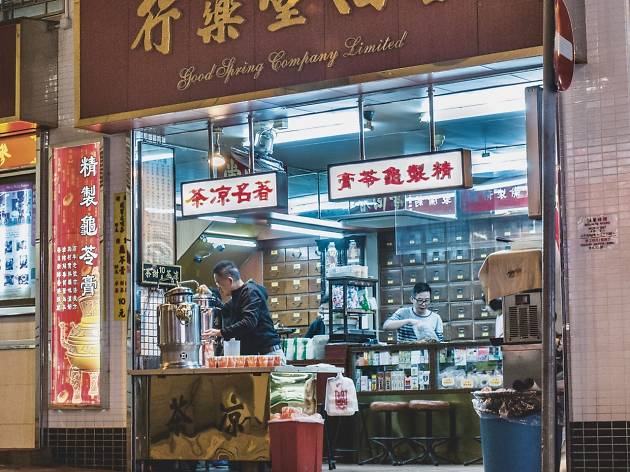 Chinese herbal teas and where to buy them
Chinese herbal teas remain as popular as ever in Hong Kong thanks to their vaunted medicinal benefits. But with peculiar names such as 24 herbs, chicken bone grass, kudzu juice and snake needle grass, it can be downright confusing knowing what you're ordering and what the benefits might be. Worry no longer. Whether you're looking for something to cure a cold or to soothe a sore throat, use our handy guide to help find the best bitter brew for what ails you.RECOMMENDED: If you fancy brewing tea at home, be sure to check out our guide to the best places to buy tea in Hong Kong. Or if you're more into matcha treats, why not try one of the city's best matcha desserts.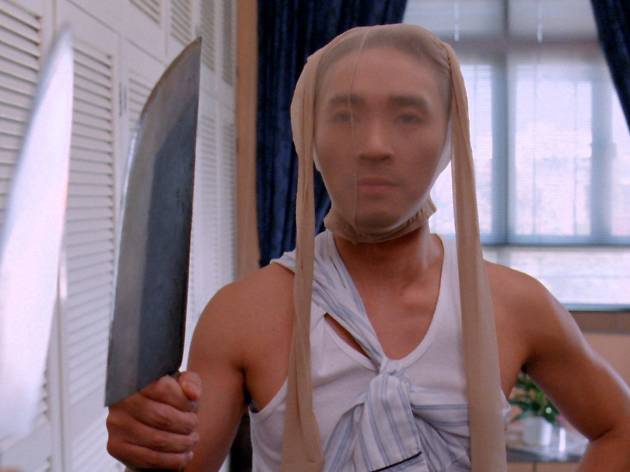 A history of Hong Kong Chinese New Year films
Pound for pound, Hong Kong cinema is probably the best in the world. Martin Scorsese has Infernal Affairs to thank for finally getting him a Best Director Oscar and Sofia Coppola was quick to name-drop Wong Kar-wai in her acceptance speech back when she won best original screenplay for Lost in Translation. Would the action scenes in The Matrix have wowed so many if the Wachowskis hadn't been heavily into John Woo movies and recruited Yuen Woo-ping? What about Quentin Tarantino ripping off Ringo Lam's City on Fire for Reservoir Dogs?Ironically, dispute their international reputation, the kind of local movies which provided so much inspiration to the rest of the world were rarely box office kings here in Hong Kong. Frequently, that honour has fallen to Chinese New Year films. Ask a foreign film fan if they know John Woo's bullet riddled Hard Boiled and chances are they'll likely have seen or heard of the 1992 action flick. Mention that same year's Chinese New Year comedy All's Well, End's Well – one of the most successful local movies of all time, which grossed more than double what Hard Boiled managed at the box office – and all you're likely to get are questions regarding Shakespeare.Perhaps it's not surprising that Hong Kong's CNY films are relatively unknown outside of the city. Even the definition of what constitutes a 'Chinese New Year film' can be hazy – poles apart, do the likes of God of Gamblers and Wong Kar-wai parody The Eagle Shooting Heroes, both released during Spring Festival, qualify? "I think it's very tricky to talk about Chinese New Year films because it's all about marketing and branding and how the film was labelled when first shown to the public," says the University of Hong Kong's Dr Fiona Law, whose PhD focused on the CNY movie genre. Even if the boundaries of this genre are hazy, its history can be accurately traced back as far as the 1930s, to director Tang Xiaodan's Bloom and Prosper. The film is sadly lost but surviving information explains that it was about about winning the lottery and was advertised specifically as a 'Chinese New Year film'.The themes of your typical Chinese New Year film have remained remarkably consistent ever since. The popular 1980s and 90s CNY series It's a Mad, Mad, Mad World is centred around winning the lottery in much the same way as Bloom and Prosper appears to have been 50 years earlier. Asked why money is so central to the genre, Dr Law posits: "Chinese New Year is a time for planning your future and Hongkongers are really money-minded. With money, you can do anything you want. It's a hope or a fantasy about the future projected to audiences."Despite some repetitive themes, which include family bonding, couples finding love and consistently unsurprising happy endings, Chinese New Year movies are among the highest grossing films in Hong Kong box office history. Are they just bland blockbusters then, the Transfomers of local cinema? Definitely not – they have a serious side. In the years between 1984 – when Britain agreed to hand Hong Kong back to China – and 1997, 'handover anxiety' was a significant phenomenon. The increased popularity of Chinese New Year films can be seen as a reaction to Hongkongers' apprehension. "People really had no idea what would happen after 1997," says Dr Law. "And that uncertainty was turned into a certain hope. I think that explains why Stephen Chow was extremely popular – his jokes were a way to deal with that uncertainty."Despite their past popularity, the fad for CNY movies in Hong Kong seems to be fading. Ironically, the genre may be a victim of its own success. "Nowadays, these films are less successful because [previous ones] were too popular and too culturally significant," explains Dr Law. "The original All's Well, End's Well – people really think it's a classic, the kind which can't be made nowadays. Those classics have become a kind of benchmark of a perfect past. Because of people's nostalgia, it's impossible to achieve that level of perfection again."
What to do in Hong Kong according to your Chinese zodiac sign
Just like Western Astrology, each Chinese zodiac sign boasts an individual approach to life, complete with dynamic likes and dislikes. As we welcome the year of the Golden Rat in Hong Kong, we pair each zodiac sign with the perfect Hong Kong outings based on your horoscope's personality traits. Have fun! RECOMMENDED: Getting ready for Chinese New Year? Check out the best CNY displays around town, a guide to Chinese New Year fruits and flowers as well as the season's biggest traditions.
Chinese New Year products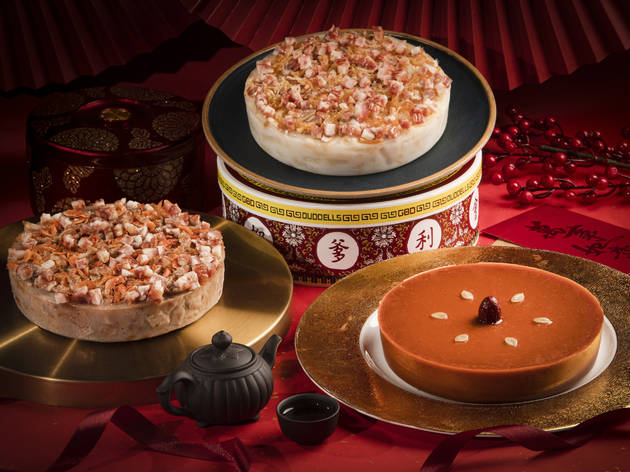 Hong Kong's best Chinese New Year puddings
As Chinese New Year peeks auspiciously into January, many Hong Kong restaurants have already launched their turnip cake and new year pudding offerings for the festive season. A traditional festive treat, eating new year pudding (or leen goh which sounds like 'a year higher' in Cantonese) is said to help you to make career advancements or reach a higher level of prosperity in the forthcoming year. And since we all would like to reach new heights in the new year, we've gathered the best CNY puddings and where to get them in the city. RECOMMENDED: Find out about other Lunar New Year traditions – and those we will miss this year – and all the lucky fruit and flowers that promise good luck and fortune. Or check out all the Chinese New Year displays at Hong Kong's shopping malls this year.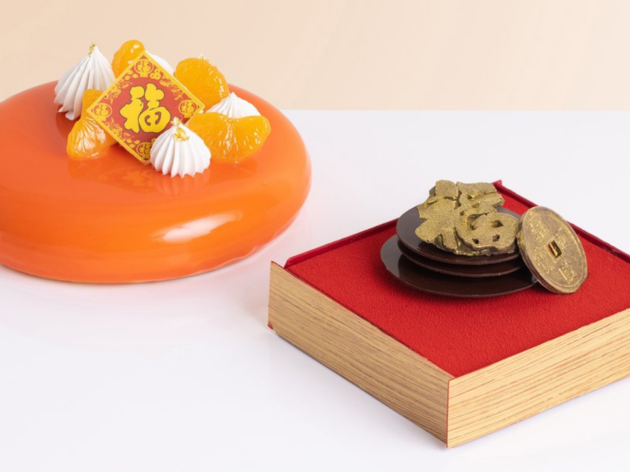 The best food and drink gifts for Chinese New Year
If there's anything that our Chinese parents have taught us, it's to make sure you never show up to someone's house empty-handed, especially when it's Chinese New Year. And while a basket of fruits or a box of biscuits is all well and good, food and drink brands are getting creative so you can come bearing gifts that are slightly more impressive. From chocolates, cookies and coffee, to generous hampers and even something for our beloved pets too, here's the list of our top food and drink gifts to gift this Chinese New Year. RECOMMENDED: Don't forget to check out our Chinese New Year guide to find out about all the traditions, meanings behind flowers and fruits, and more gifting ideas.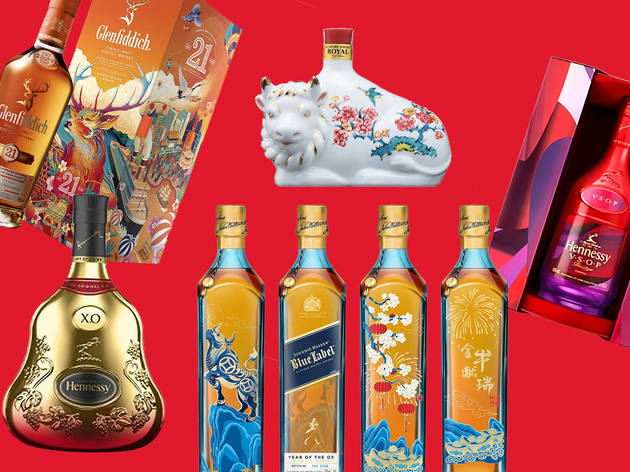 Limited-edition spirits to celebrate Chinese New Year 2021
This year's Lunar New Year celebrations will be a bit more subdued because of the current safety restrictions in place. But that doesn't mean we can't raise our glasses to celebrate. If you're looking for alcohol gifts or something to collect for yourself, some spirit brands have released special limited edition bottles to mark the start of the Year of the Metal Ox. Here's a round up of Chinese New Year 2021 limited-edition liquors to add to your shopping list. RECOMMENDED: Looking to collect 2021 CNY limited-edition products? Check out this list of unique and quirky items you can buy for CNY.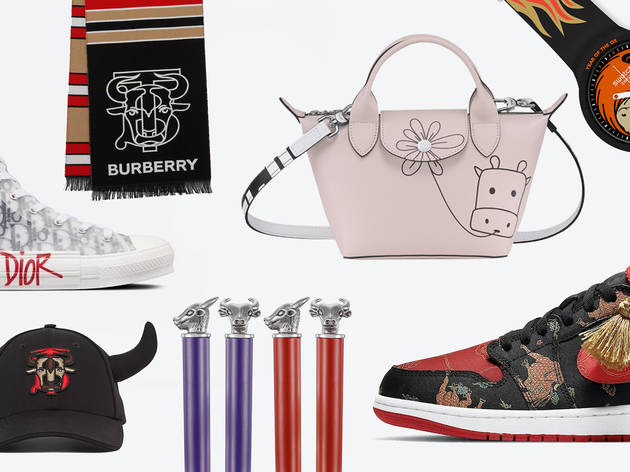 Limited-edition items you can get for Chinese New Year 2021
Chinese New Year is Hong Kong's biggest annual celebration, but due to the current social distancing restrictions, we are celebrating the occasion differently and quieter this year. Some events have already been cancelled, but family traditions will live on at home. If you're looking to collect CNY items or if you're feeling generous and looking into gifting your favourite person, you can take advantage of the newly launched limited-edition products available in the market. From bags, luxe apparel, ear pods, sneakers, mugs, accessories, and chopsticks, here's a list of the products we have our eye on this year. RECOMMENDED: For the latest on Chinese New Year 2021 festivities in Hong Kong, visit our regularly updated guide.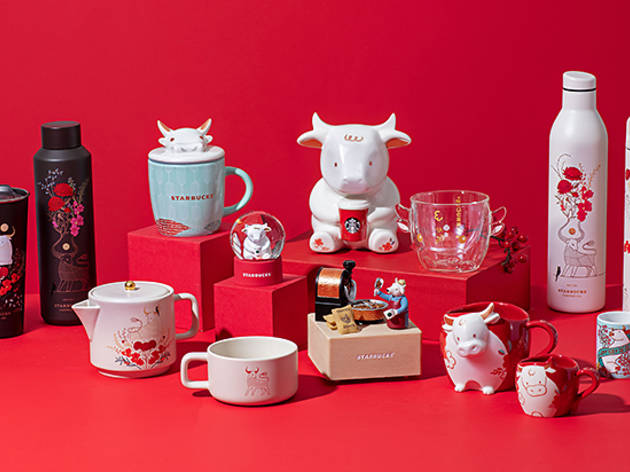 Starbucks celebrates Chinese New Year 2021 with a Year of the Ox-themed collection
Starbucks never fails to celebrate different festivities with various collectables. For 2021, they are ushering in the Year of the Ox with commemorative products specially designed for the season. Designed in red, white, gold, and black colours, with ox and flower graphics, the Starbucks Chinese New Year 2021 collection includes over 20 drinking vessels for hot and cold beverages and various knick-knacks to bring you good luck as you welcome the Lunar New Year. Teapot and cup set ($298) The collection includes a stuffed bear toy, collectable music box, and snow globe along with teapot and cup sets, mugs and tumblers, and a cute ox coin bank in which you can store all your red packet money. Coffee beans collectable music box ($388) Golden stainless steel tumbler 20oz ($228); burgundy stainless steel tumbler 16oz ($198.00) Bearista Bear ($188); double wall glass mug 8oz ($188) As a treat, each purchase of one of their CNY mugs or tumblers gets a complimentary tall handcrafted beverage coupon. Starbucks is also releasing a set of Chinese New Year gift certificates in red packets that include ten $30 gift certificates, one complimentary tall size (354mL) handcrafted beverage voucher, and one buy-one-share-one beverage voucher. Red packet GCs If you're interested in getting your hands on these quirky items, visit Starbucks' physical stores in the city or check out the Starbucks Hong Kong site.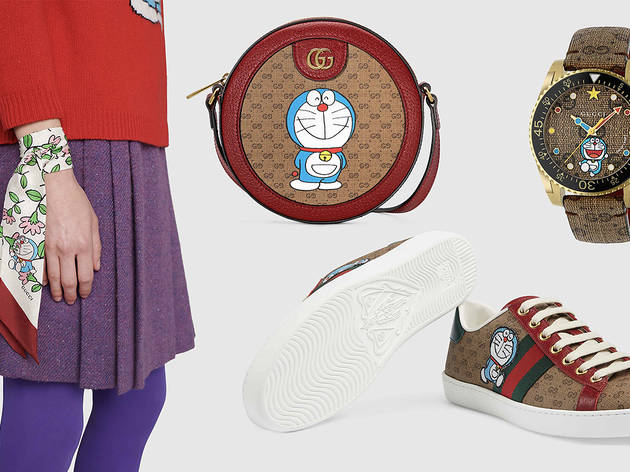 Gucci releases collection featuring Japanese manga character Doraemon
For those with a love affair for fashion and manga characters, you'd be delighted to know about Gucci's Doraemon collaboration. The collaboration was first seen during Gucci's 12-hour-long live-stream 2021 Resort Wear Epilogue collection fashion show in July 2020 featuring Doraemon designs on tote bags to commemorate the adorable cat robot's 50th anniversary. Doraemon x Gucci silk neck bow $1,600; 40mm dive watch $13,000 First introduced in the 70s in a Japanese manga series written by Fujiko Fujio, Doraemon is an earless robotic cat who travels back in time to aid a boy named Nobita Nobi. Since then this jovial robot cat has been one of the most iconic Japanese characters and was even appointed as Japan's first 'anime ambassador' in 2008 by Japan's Foreign Ministry. The Doraemon x Gucci Epilogue collection features over 50 items, including jackets, shirts, coats, track pants, sneakers, shorts, watch, sunglasses, bags, and card case, in Gucci's classic monogram pattern with Doraemon prints and accents. Doraemon x Gucci shoulder bag $9,600 Doraemon x Gucci medium suitcase $44,000 Doraemon x Gucci men's Rhyton sneaker HK$ 8,100 Items from the collections are priced at $1,600 to $48,000 depending on the product. If you're interested in getting a hold of these quirky items, the Doraemon x Gucci capsule is currently available for pre-order via Gucci's Hong Kong online store. Once you order, the delivery is estimated between January 12 to March 12, 2021. Want to hear about the latest news and learn about the most happening events in the city? Subscribe to our newsletter and be the first to get the news!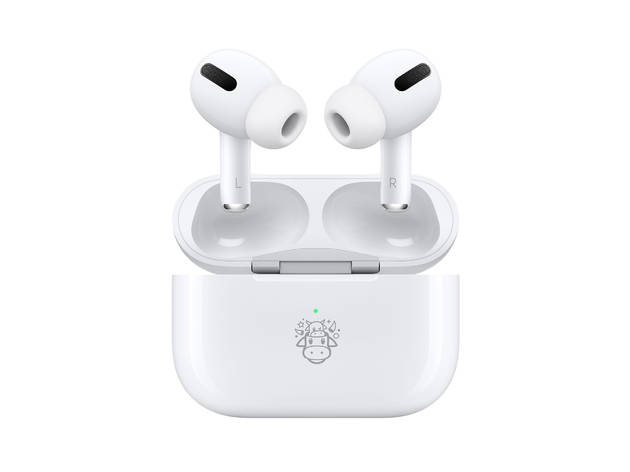 Apple launches limited edition AirPods Pro for Chinese New Year
To celebrate the coming Chinese New Year – which happens to be the Year of the Ox and begins on February 12 – Apple has launched a limited edition pair of AirPods Pro with a charging case that features a newly designed ox emoji. Exclusively available in Hong Kong, China, Singapore, Taiwan, and Malaysia, the Apple websites in these countries are also displaying a custom red apple-ox logo to commemorate the occasion. The custom Chinese New Year logo on Apple's website The ox-themed AirPods Pro, not unlike the non-ox-themed pair, is priced at $1,999 and comes in a box that has the same emoji on it. The artwork is inspired by Apple's Animoji characters and features a small ox, along with stars and shapes, popping out of a larger ox's head. Limited edition AirPods Pro for Chinese New Year You can pick up these limited edition AirPods Pro at an Apple store or order them online at apple.com. There is, however, a limit of two units per order. According to Apple, there are only 25,400 pairs of these Year of the Ox AirPods available – 11,480 will be reserved for retail stores while 13,920 will be sold online. Want to hear about the latest news and learn about the most happening events in the city? Subscribe to our newsletter and be the first to get the news!