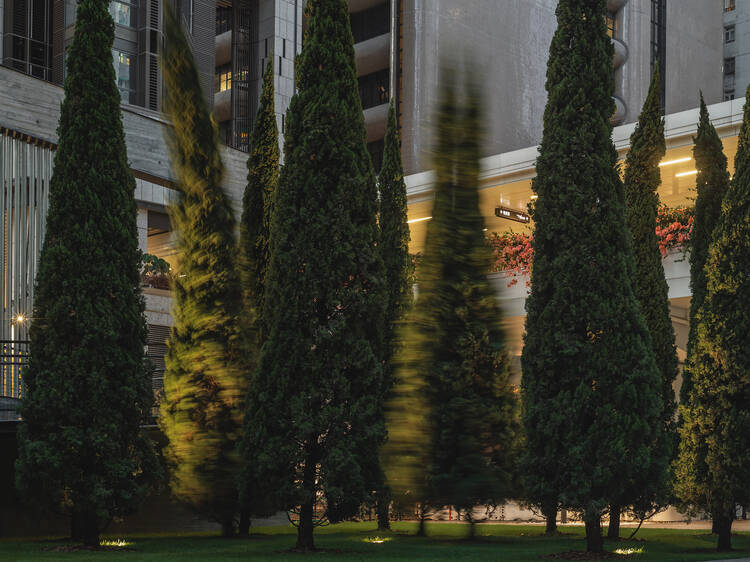 Photograph: Courtesy Oil Street Art Space (Oi!)
Joyful Trees (Arbores Laetae)
Entrusted to the capable hands of Diller Scofidio + Renfro, a famous American architectural group, Joyful Trees, Arbores Laetae in Latin, is an artistic project featuring sixteen Chinese Junipers, where three of them are placed on turning planters at a 10-degree tilt. As the trees rotate, the movement channels a rhythmic rustle and evokes discourse about human's role in nature from Anthropocene's perspective. Planting a movable landscape, the installation also reinterprets nature as ever-changing and never static, creating an unusual artistic perspective.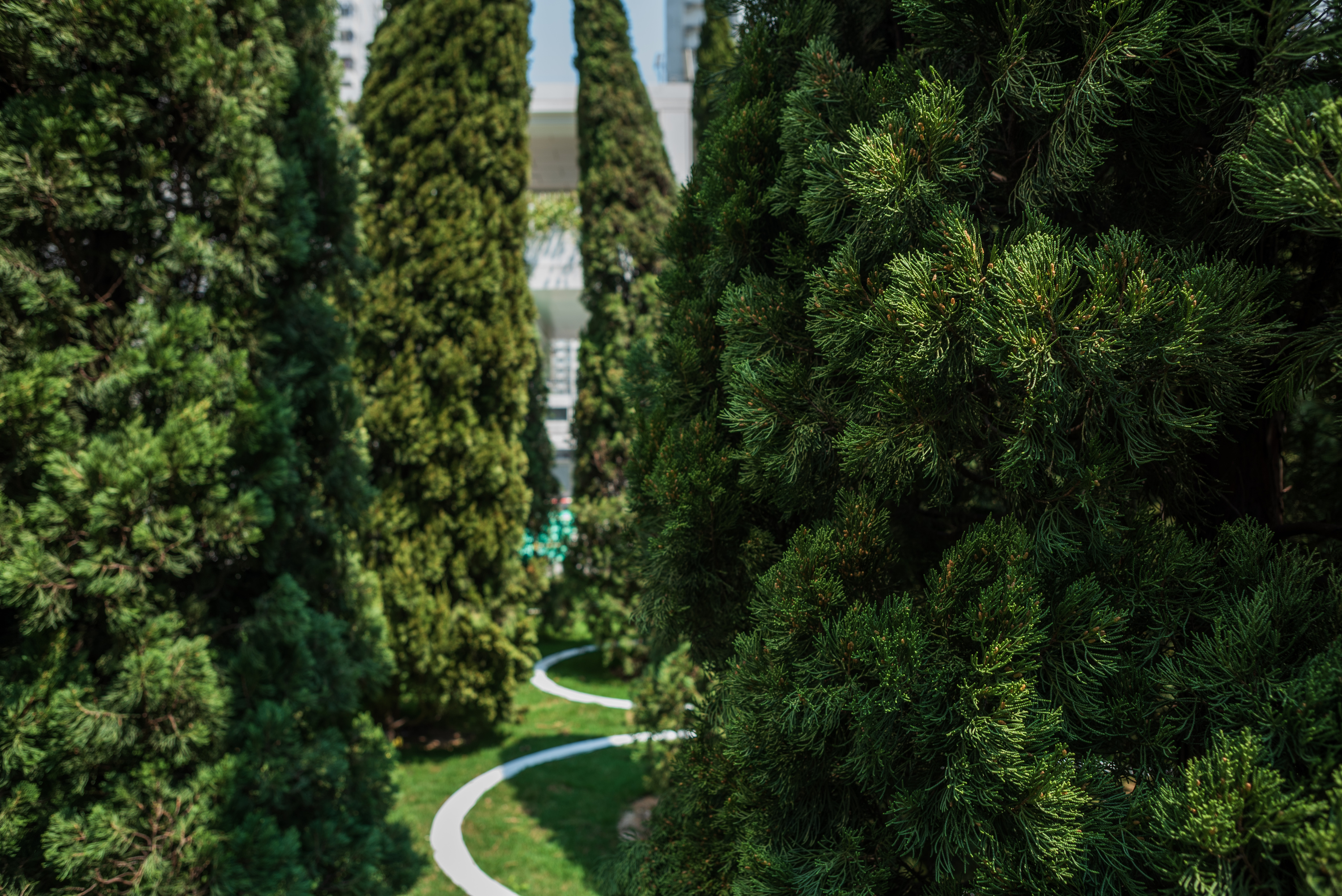 Photograph: Courtesy Oil Street Art Space (Oi!)
Being the first art project of Oi! Garden, Joyful Trees is a green art programme that unveils the prospect towards sustainable living as a vision strongly advocated by Oi!. Expected to be one of the mandatory stops, the three-dimensional installation remains stunning whether it is viewed from eye-level on the ground, on the adjacent pedestrian ramp, on the footbridge across the site, the gallery window in the Oi! Glassie building, or even from the skyscrapers above. Whichever way you decide to view Joyful Trees, be sure to feed your camera with memorable snaps!