Wellness
Your guide to home workouts, healthy meals and drinks, self-care ideas, and tips and tricks to help you keep up with your wellness goals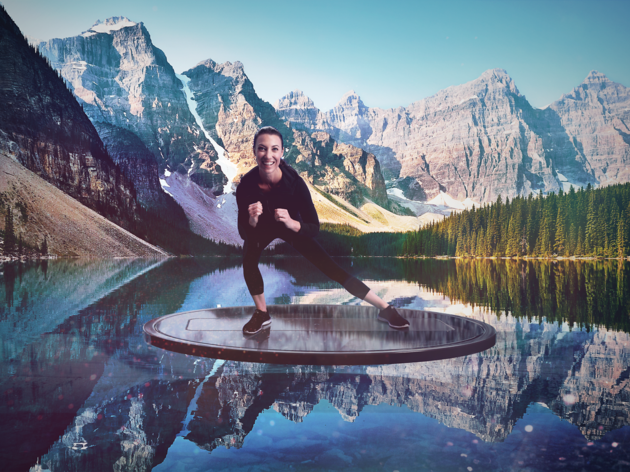 10 Video and VR games to help you exercise at home
When it's too cold to hike, cycle or run, and the current social distancing restrictions make it impossible to go to the gym, Hongkongers are turning to digital games to replace their workout. As you read on, though, you'll find there's more than one reason to try any of these games as a workout alternative, whether it's the stunning simulated environment, or the distraction it provides (both from life and all the exertion), or the dose of weirdness and unpredictability that your workout was missing in the first place. By Kate Lowe Note: If you do try out a VR game in your apartment — wireless headphones pose the least risk of property damage. Don't say we didn't tell you so! RECOMMENDED: Also check out some of the best Nintendo Switch games that will get those calories burning. For other ideas of what to do indoors, check out our guide for Time In and dabble in some DIY or grab some board games and friends for a night in.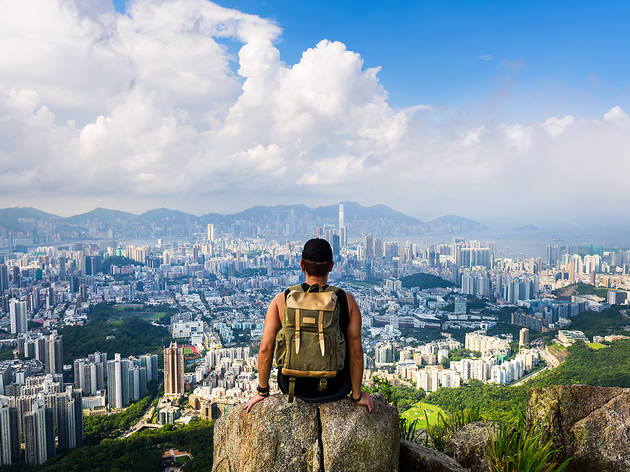 20 Things you can do to be happier and healthier this year in Hong Kong
Yes, we all know what 2020 did to us all, and many of us are absolutely going to want life to look different this year. But let's face it, even if we already bid our goodbyes to last year's grim tales, this year, we are still looking at most of its remnants. On the flip side, at least we can now plan how to tackle what's ahead of us. While we wait for the global health crisis to fix itself, we can choose to make the most of life and focus on our emotional, physical, social, environmental, and intellectual wellness. So, as you reflect on all the good things you want to happen this year, here are 20 tips and tricks to help you achieve a happier, healthier you. We don't expect you to do all of these, but sticking to a few will definitely get the ball rolling. RECOMMENDED: Visit our Wellness hub for more for guides on home workouts, healthy meals and drinks, self-care ideas, and tips and tricks to help you keep up with your wellness goals.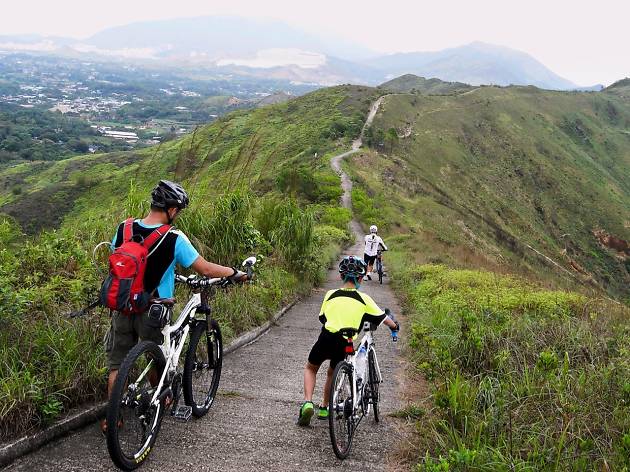 The best cycling routes in Hong Kong
Got the need for speed when you're out tackling some of the best hikes in Hong Kong? We've got just the solution for you. Hop a bike to get a sweat on. From famous routes in the New Territories to lesser-known gems, read on to find the best cycling routes in Hong Kong. RECOMMENDED: Travel and sightsee around Hong Kong with these scenic bus rides.
The best healthy restaurants in Hong Kong
Maybe it was the festive season that lured you into overindulgence or perhaps it was last Friday night's craving for a cheeky slice of pizza, either way, there's no judgement here, we ordered ours with doughnuts too! Still, there's nothing quite like the new year to help kick you into healthy eating action. Luckily, Hong Kong has a great number of restaurants, from the plant-based and vegetable-forward to those that focus on local and sustainable options, and then there are the not-so-healthy eateries that have also chosen to provide nutritious offerings. Ahead is our list of the top ten to help you keep you clean, green, and balanced in 2021. RECOMMENDED: If healthy eating isn't your bag, try these healthy tonics and drinks or go for refreshing cold-press juice instead.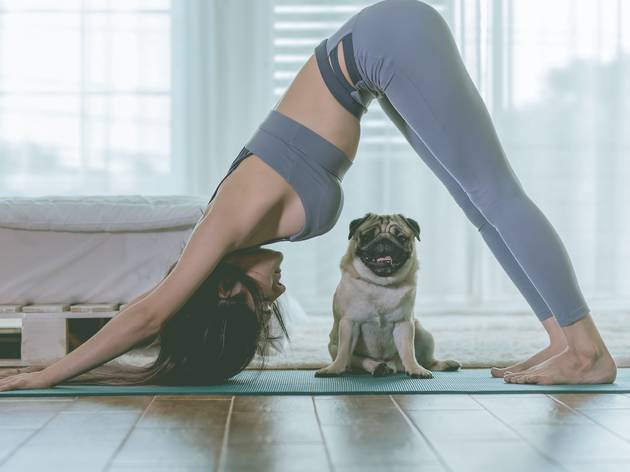 Best home workouts and fitness programs to follow online
With gyms in Hong Kong temporarily closed in order to adhere to social distancing restrictions, it's not surprising that we're all on the hunt for some home workout support. Of course, there are plenty of other reasons to follow an online fitness programme; they've been rising in popularity thanks to their convenience and customisability, they provide comfort for those who prefer not to work out in a group, and, to be quite frank, the fees are a little friendlier when compared to a regular gym membership. Ahead, we've listed some cost and equipment-free programmes as well as options for all levels, so there's no need to second-guess whether you're ready: just open up your laptop and get working out. By Kate Lowe and Fontaine Cheng RECOMMENDED: Wanna get out while keeping your distance? Check out the best Hong Kong jogging routes to pick up your pace.
Read more about health and wellness
Head outdoors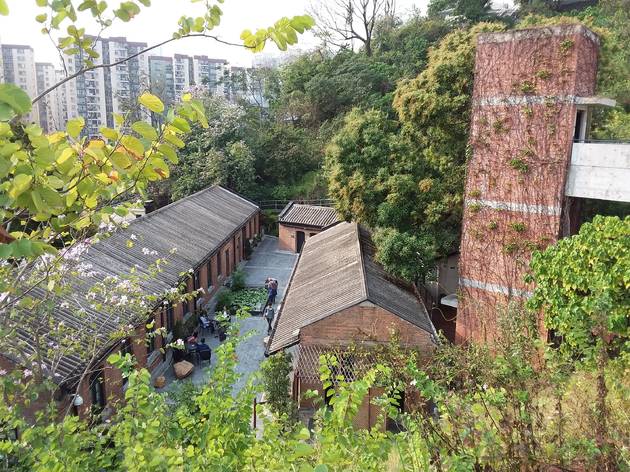 Hidden gardens and green spaces in Hong Kong
Hong Kong is awash with amazing secret islands, hiking trails, and even stunning waterfalls, but they're not always the most convenient places to get to. Luckily, there are urban green spaces in the city. From extensive lawns by the water to small oases tucked away in commercial districts, find out about the best spots to get away for a breather. RECOMMENDED: Want to fit in some quality time with a furry friend? Head to these dog parks in Hong Kong for a grand time.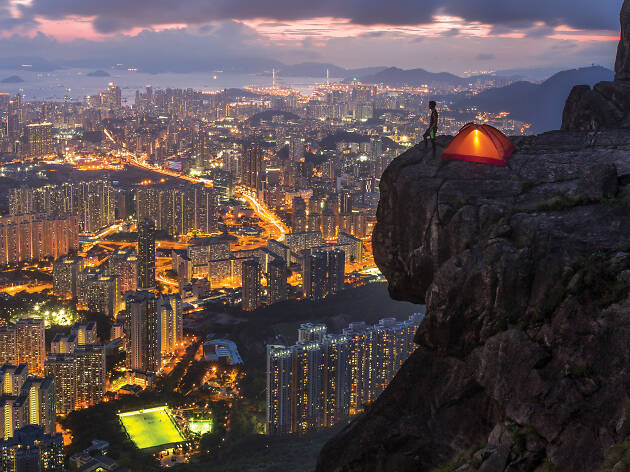 Best night hikes in Hong Kong
Hiking in Hong Kong is a very popular pastime, with trails like Dragon's Back and Sunset Peak occupied on many weekends with hobbyists who want to get out from the concrete jungle and breathe in some fresh air. It can't be denied that hiking in Hong Kong is a great way to spend your days. However, hiking after dark grants a different experience entirely. Not only is night hiking significantly less gruelling without the sun beating down overhead, but a nocturnal trek also provides the most captivating night views of Hong Kong as the city's skyscrapers all light up, magically illuminating our beloved metropolis. Whether you prefer a leisurely stroll that comes with harbour views or a challenging cliff-side climb, these are the best night hikes to try for you an active night out. By Amanda Sheppard and Sam Evans. RECOMMENDED: Are you looking to spend your evening with a drink, rather than a hiking stick? Check out our list of the best happy hours in Hong Kong.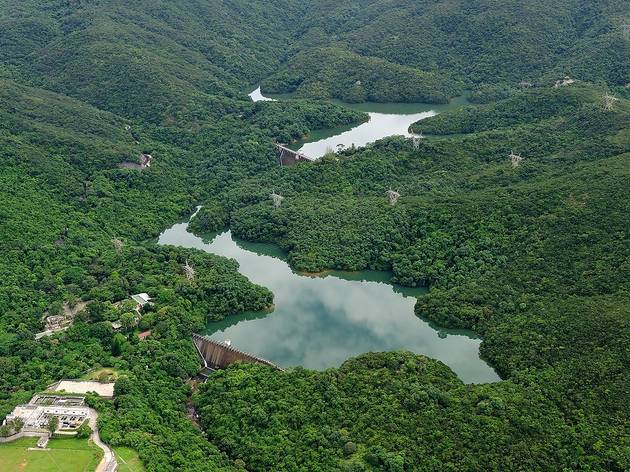 5 Accessible city hikes on Hong Kong Island
Hiking seems to be everyone's go-to outdoor activity in Hong Kong. While our city offers many scenic trails (some even with waterfalls!), and places to just catch a breath of fresh air, the idea of commuting all the way to somewhere rural for a hike – not to mention the journey back home – can be offputting. If you're anything like us and often find it hard to even crawl out of bed on the weekends, we've got just what you need. Here's a list of accessible city hikes scattered around the hilly side of Hong Kong Island. By Andrea Wong RECOMMENDED: If you don't feel like going on a hike, check out these sunset spots in Hong Kong and have a chill evening soaking up great views.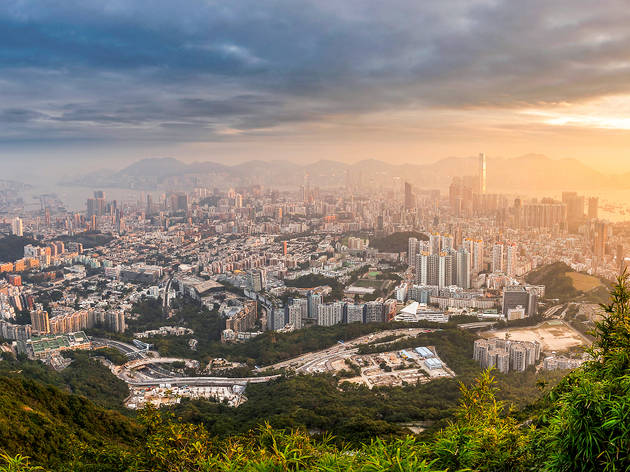 5 Accessible city hikes in Kowloon
Following up on our roundup of accessible city hikes on Hong Kong Island, we're back with another master list of city hikes – this time in Kowloon! We've got a mix of everything. From short, leisurely strolls to different route variations that lie on Lion Rock Hill, grab a friend or two and start exploring these nooks in Kowloon. By Andrea Wong RECOMMENDED: Want to avoid the scorching daytime heat? Check out these amazing night hikes.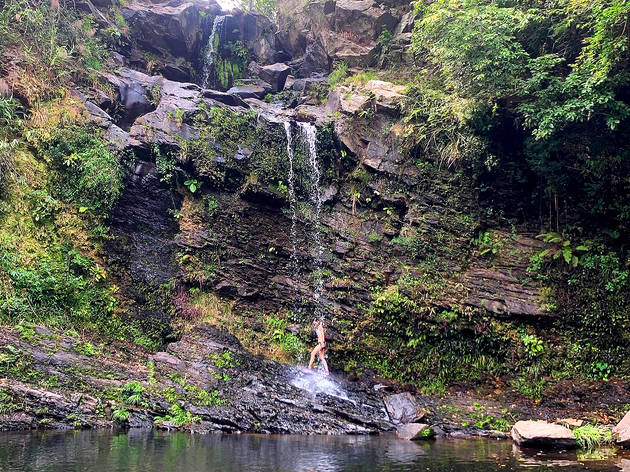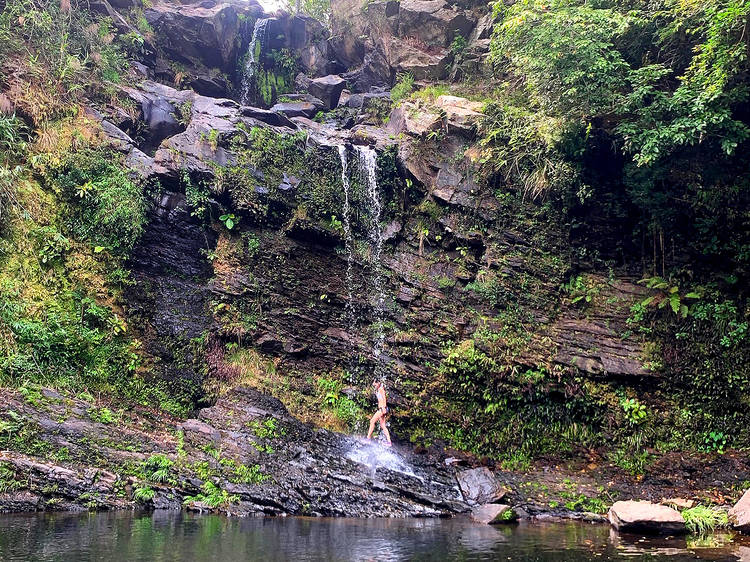 Hikes that take less than an hour in Hong Kong
While many of us enjoy a good strenuous hike, sometimes there's nothing better than enjoying a good trek in nature without the need to exert ourselves to the absolute fullest. Considering that Hong Kong weather can be unpredicatble, short wanders out in nature – in which sweating is kept to reasonable rather than torrential levels – can prove especially prudent, especially for those who are tired of staying in all day watching Netflix with the AC on full blast. Here are some of the best hikes in Hong Kong that take less than one hour to complete once you've got yourself there by public transport or other means. By Hoi Man YauRECOMMENDED: Check out the best night hikes in Hong Kong to chase the sunset or if you just want to escape the sun altogether.