Restaurants & Cafés
Your guide to dining out in Hong Kong, including restaurant reviews, new restaurants and the best restaurants in the city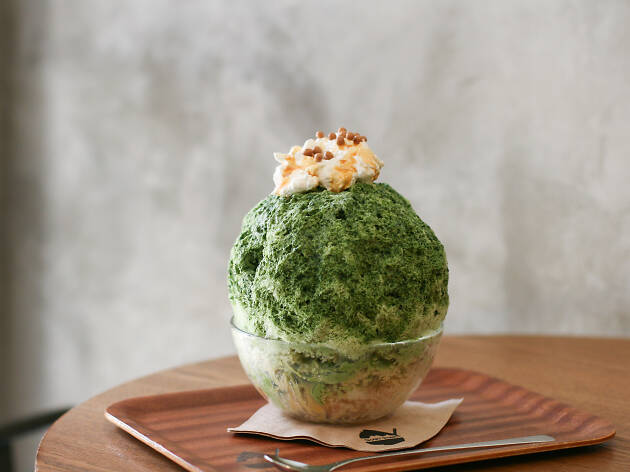 7 best shaved ice desserts in Hong Kong
Hong Kong is home to a number of restaurants specialising in shaved ice desserts guaranteed to help keep you cool. From Via Tokyo Hong Kong's refreshing summer flavours to Cha Tra Mue's Thai milk tea-infused kakigori, here are seven of the best Hong Kong dessert joints that serve shaved ice.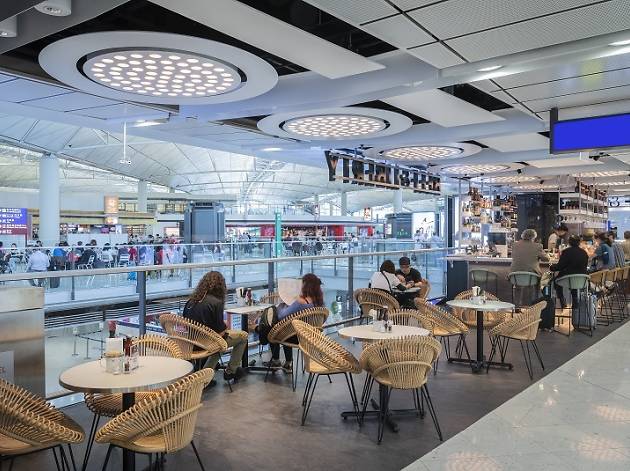 The ultimate guide to Hong Kong Airport restaurants
Hong Kong Airport is home to outlets of Michelin-starred restaurants, tasty Chinese cuisine, top-notch burgers and Insta-worthy desserts. So the next time you travel, do yourself a favour, check in earlier and treat yourself to some good food before facing that in-flight meal.
Read more food features
The best restaurants in Hong Kong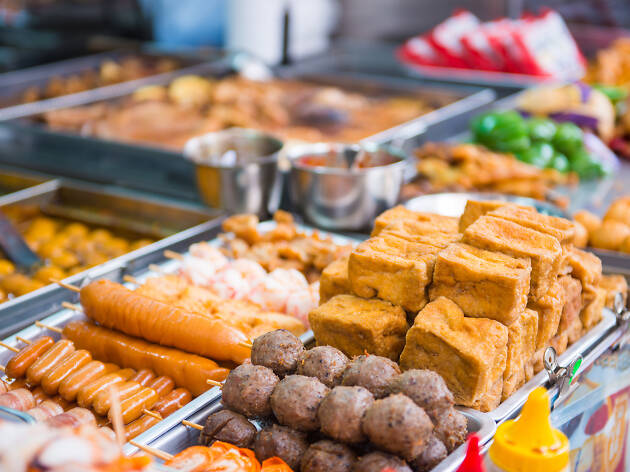 Hong Kong's best street food essentials
Hong Kong's street food scene is known the world over. Whether you're in Causeway Bay or Mong Kok, Tsuen Wan or Sham Shui Po, you're bound to find some delicious streetside snacks, be it curry fishballs on a stick or fluffy eggettes in various flavours. Best of all, these tasty tidbits are usually wallet-friendly and can easily fill up your belly for just a few bucks. While our city also boasts some of the world's best restaurants, Michelin-starred dining and other delicious eats, no Hong Kong experience is complete without sampling some – or all – of these street food favourites.RECOMMENDED: If you're hungry and you know it, grab a slice of pizza or check out the best dim sum spots in town.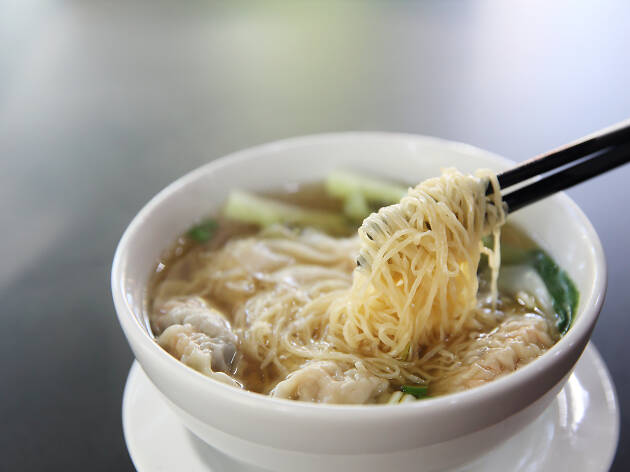 The best food in Hong Kong
Hong Kong is a true food paradise, with some of the world's very best restaurants, from cheap eats and street food to high-end Michelin-starred eateries. But what makes Hong Kong's dining scene truly unique is undoubtedly its local dishes. While most of these dishes are – unsurprisingly – informed by Chinese cooking, many of them also capture Hong Kong's east-meets-west heritage in the most delicious of ways. Whether it's traditional Cantonese dim sum or beverages influenced by British culture, there's something here to please all tastes.If you're hungry to try some of these local Hong Kong dishes, here are some of the best places to do so. From wonton noodles at Mak's Noodles to egg tarts at Tai Cheong Bakery, from seafood in Sai Kung to barbecued meats at Joy Hing, these restaurants and cafés are your best bets for an authentic taste of Hong Kong food culture.RECOMMENDED: Want to try the crème de la crème? Then be sure to check out our list of the absolute best restaurants in Hong Kong to try right now.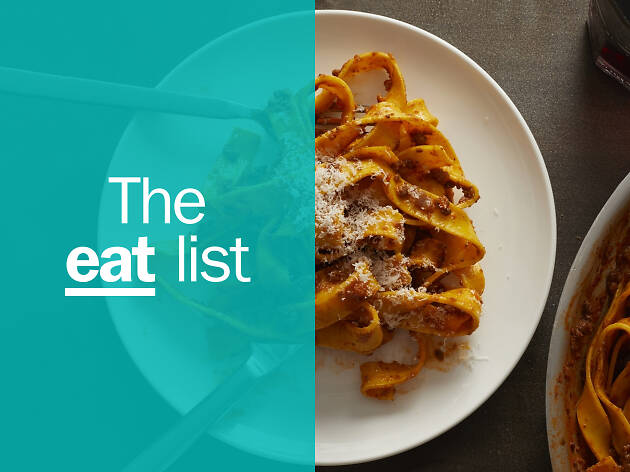 The best restaurants in Hong Kong you have to try
Hong Kong is a dining paradise with one of the highest ratios of restaurants per head in the world. With establishments striving to outdo each other on a daily basis in our city's fiercely competitive F&B industry, it can be hard to keep track of who's top dog at any one time. That's why we're bringing you the Time Out EAT List — an ever-changing selection of Hong Kong's hottest tables, updated on a monthly basis. From long time favourites to super newbies, we've sorted everything from restaurants in some of Hong Kong's best hotels to the city's most delectable street eats. In short, this is whatever serves the best food in Hong Kong right now. If you've eaten something that you love on this list, share it under the hashtag #TimeOutEatList. You can also find out more about how we review restaurants and make recommendations.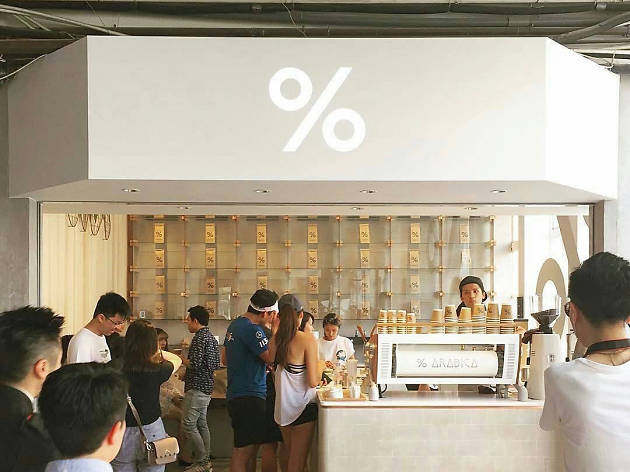 The best Hong Kong cafés and coffee shops
Forget the stereotypes, Hong Kong coffee culture is about more than just showing up to work 15 minutes late with a Starbucks' latte. Despite the popularity of traditional Hongkie drinks like lai cha and yin yang, our city is home to an increasing number of coffee connoisseurs. More and more speciality cafés are popping up around town to cater to different taste buds, and not just to cater to demand for espresso and a flat white but nitro coffee and unusual brews, too.This guide will lead you to all the best coffee shops in Hong Kong, all the way from Sheung Wan to hidden gems in Cheung Chau.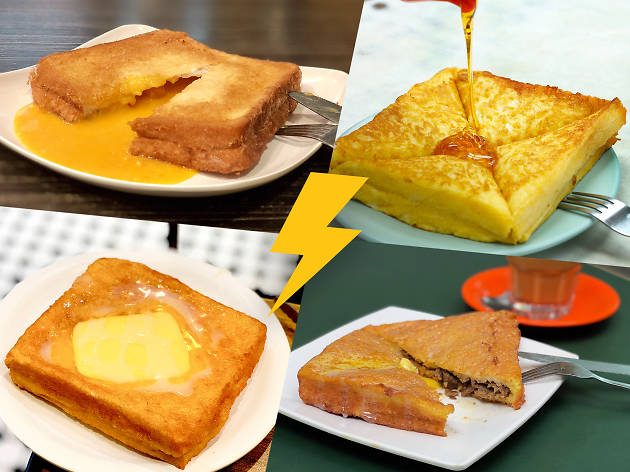 Ultimate French toast showdown
Much like the humble egg sandwich and char siu rice, Hong Kong-style French toast is a staple of local cuisine. The classic dish features two slices of bread deep fried and served covered in butter and syrup. But in recent years Hongkongers have been pushing new boundaries as local cha chaan tengs and restaurants have begun rolling out variations filled with the likes of custard lava, kaya spread and beef satay. We dig into four popular innovative versions to decide which gets to be crowned king.
More best restaurants