Restaurants & Cafés
Your guide to dining out in Hong Kong, including restaurant reviews, new restaurants and the best restaurants in the city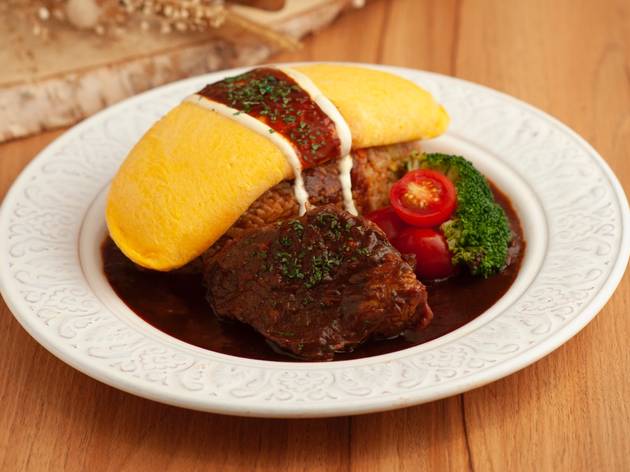 Where to find the best omurice in Hong Kong
Omurice may not be the first thing that comes to mind when one thinks of Japanese cuisine, but this simple delicacy is definitely an egg-cellent dish that'll satisfy you at any time of the day. Sure, you can cook up some rice, wrap it in an egg omelette and customise your very own omurice at home. But why bother when we've already scoped out some of the city's best omelette rice offerings for you? So, read on, take your pick and get your eggy fix. By Natalie Lam RECOMMENDED: Let's face it, Hongkongers are suckers for the humble egg – good thing we've put together a list of the best egg dishes in town.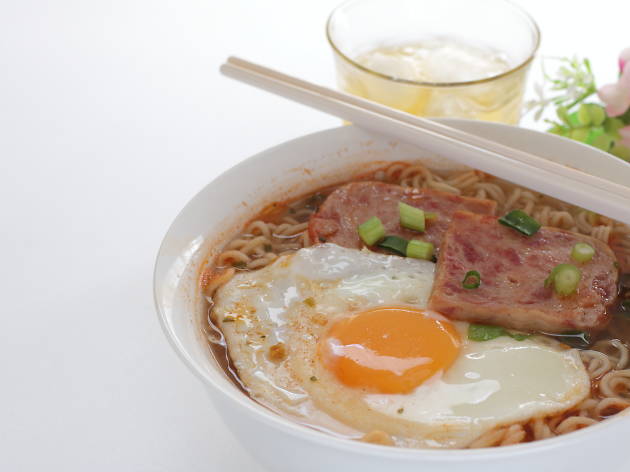 The best places in Hong Kong to grab breakfast
Breakfast in Hong Kong is one of the best meals of the day. Whether you're craving a traditional English fry-up, hipster fave avocado-on-toast or a bowl of instant noodles with satay beef, Hong Kong is blessed with a wealth of great breakfast options. Follow us as we eat our way through the city's various cafés and cha chaan tengs to select the top 10 places to grab breakfast and fuel up for the day ahead. RECOMMENDED: Looking for something to start the day at weekends? Look no further than our ultimate weekend brunch guide.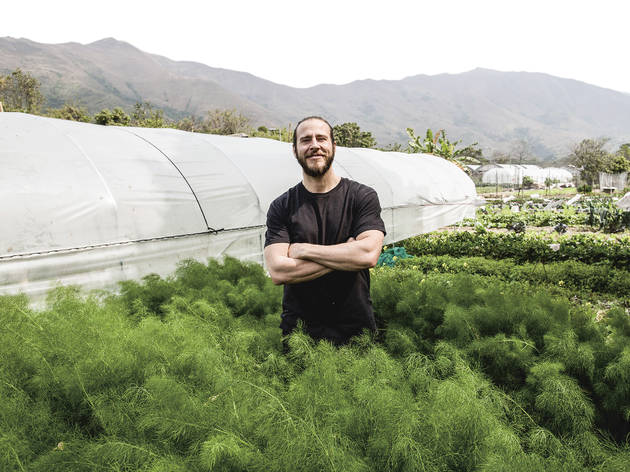 Hong Kong's farm-to-table trailblazer
Farm-to-table is nothing new in Hong Kong, with the food scene here having long-since catered to discerning eaters who care about where their food is sourced from, and whether or not it is organic. Recent events have exposed the fragilities of our globally interdependent food industry, and this has driven a further surge in the demand to reduce the degrees of separation between harvest and mouth. In light of the continuing farm-to-table movement, we caught up with one of our local pioneers – Homegrown Foods owner and restaurateur Todd Darling – for a chat about the evolution of farm-to-table in Hong Kong, how recent events have impacted the industry, and what we all can do to get involved and support the movement.First of all, tell us what made you want to get involved in the farm-to-table industry, and how the industry developed here? "I was a restaurateur many years ago but became disillusioned with the fact that many restaurants used the same, imported ingredients. I decided to take some time off to think about people's relationships with food and I realised that the closer the link between the consumer and the food, the better the food tastes. With this in mind, we opened Posto Pubblico in 2009 and started developing relationships with local farms. It sounds unbelievable to think that at the time, there really wasn't much of a relationship at all between Hong Kong farmers and restaurants, no bridge to connect locally grown produce to the vast majority of the diners in the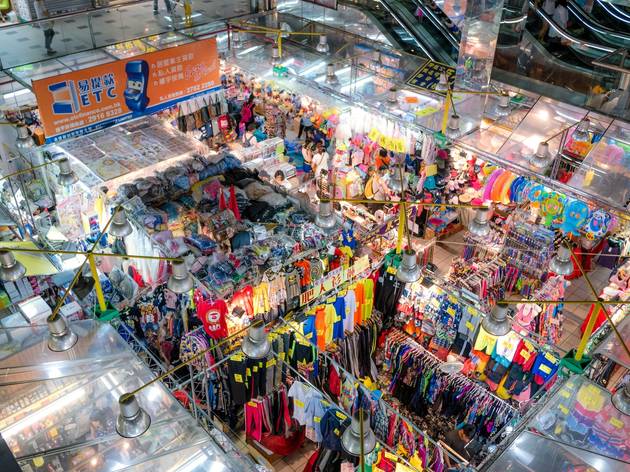 Kwai Chung Plaza cheap eats
Hong Kong is home to more than its fair share of Michelin-starred restaurants, casual eateries, and amazing bars, but our street food scene is also internationally renowned. From hole-in-the-wall stores in Mong Kok to food cart vendors, you won't be hard-pressed to find delicious, budget-friendly snacks, whether it be for a midday pick me up, or a late-night treat to try and sober up. While there is plenty of selection out on the street, you might not know that local plazas are just as good a place to find bang for your buck. Kwai Chung Plaza may not be the first place that comes to mind when it comes to amazing street food, but there is actually a vast selection of stores with cheap food that cover a hectic mix of cuisines, unique desserts, and also the common street food staples. Here are five of the very best. By Yu An Su RECOMMENDED: If you're looking for something refreshing, check out the best bubble tea shops in Hong Kong.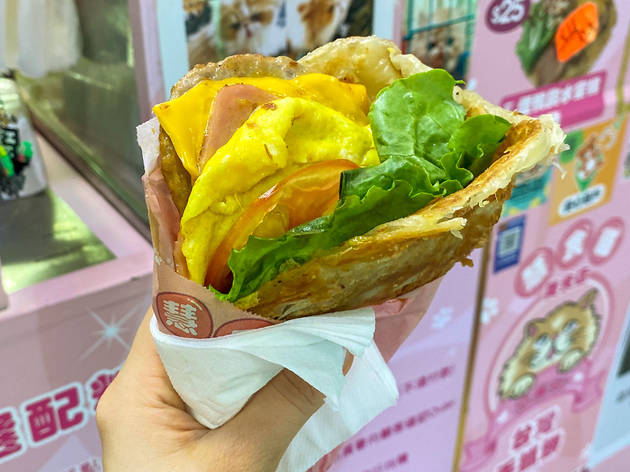 Where to find the best Taiwanese pancakes in Hong Kong
Taiwanese bubble tea has always been a strong contender in the HK foodie scene. But if there's one thing that can give it a run for its money, it's Taiwanese pancakes. Also known as 'hand grab cakes' (a literal translation from its Chinese name), these flaky pastries are one of Taiwan's all-time popular street food. They can be customised with every filling imaginable and will make a perfect meal whether you're craving a late-night snack or looking for a quick but satisfying lunch. That said, there are not that many places in town that offer these delectable bites. Here are some of the very best. By Natalie Lam  RECOMMENDED: We love Taiwanese food, but we've always had a soft spot for Japanese cuisine too. Sushi, udon, ramen, tsukemen, tonkatsu – what's not to love?
Read more food features
Latest Hong Kong restaurant reviews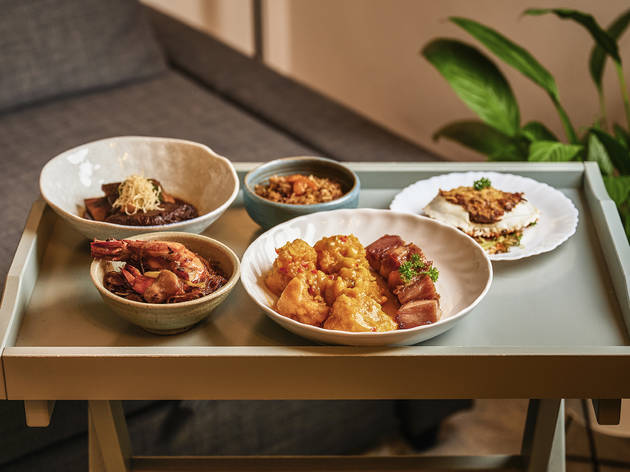 Sun Tung Lok (delivery)
Our restaurant scene has recently fallen on hard times, but through it all delivery has surged in popularity as a godsend for restaurants and hungry Hongkongers alike. Sun Tung Lok is among the most-decorated restaurants in the city to offer delivery, and so we thought we'd review this 51-year-old, two Michelin-starred Tsim Sha Tsui institution, to assess if theto what degree of its delivery service does the award-winning food justice. After having our meal delivered by an immaculately suited gentleman, we dug into the starter of stuffed crab shell ($198), an exoskeleton of the famous crustacean stuffed with crab meat, onion, and mushrooms, all baked to a golden crust. The thing that hit first was the textures; if the initial, satisfying crunch of the crust didn't get our mouths watering, the bounce of the succulent mushroom chunks and tenderness of the meat certainly did. As for flavour, think savoury, moreish, goodness somewhere between crab cakes and meat pie, with the onions addedworking their magic at the death to add a gentle sweetness that rendered this dish far from crabby. Stuffed crab shell After a positive start, we moved onto the braised beef rib with house gravy ($198 for two2 pieces), and were immediately catapulted up into the flavoursome echelons of Cantonese cuisine heaven. To say these ribs were delicious is an understatement, with the fall-off-the-bone tenderness of the perfectly braised prime beef complemented by the devilish sweetness of the sauce they
Order delivery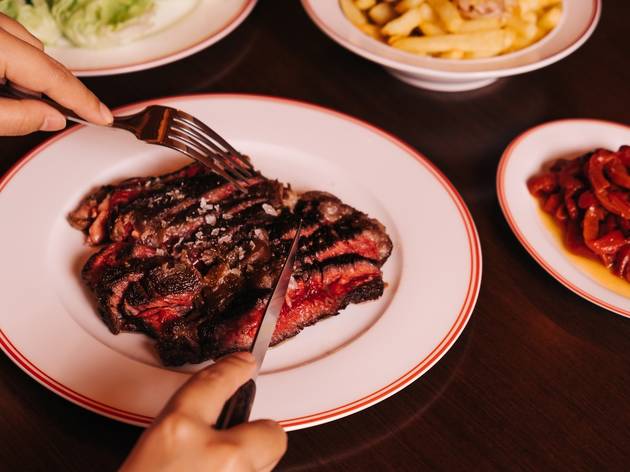 Rubia
There's something about steak that captures the imagination of us meat lovers like nothing else. Perhaps it's a primal, insatiable lust to devour meat in its most unadulterated form, or maybe our obsession lies in appreciation for the art form, the majestic simplicity of a steak laid bare and denuded of any peripherals to hide behind. Whatever it is, one thing's for sure – while some of us can achieve near-restaurant quality at home with our clutch curries, stir-fries and spaghettis, to sear a steak like the pros is a formidable task. With this in mind, those of us with a carnivorous streak will welcome Rubia. This new Central steakhouse is certainly one for the visit list when the current situation surrounding the coronavirus improves. Forget your Angus, Hereford or even Wagyu, Rubia specialises in an exclusive beef called Rubia Gallega, or Galician Blond, a unique breed of bovine reared on the verdant hills of Galicia in northwestern Spain. The cattle interestingly aren't slaughtered until as old as 17 years – that's pensioner age in cow years – which is different to many parts of the world where, in the interest of tender meat and beefy profits, cows become steaks just a few years after tasting grass. The result is a Spanish beef of unique taste and texture that in the past decade, has been lauded by food critics the world over. As for the restaurant itself, it's split into two levels. The ground level takes the form of a shadowy taberna that wouldn't seem out of place in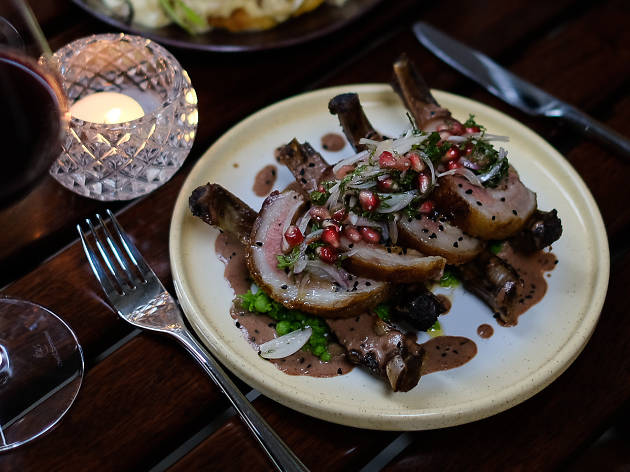 Pondi
Tucked away at the end of Sai Ying Pun's vibrant Fuk Sau Lane, Pondi is a delightful new addition to an already exciting alcove in this residential neighbourhood. Named after Pondicherry, the former French colony in India, Pondi's food is an electrifying combination of Indian home cooking and classic French cooking philosophies. The restaurant is a passion project of restaurateurs Taran Chadha – founder of the original award-winning BlackSalt – Camille Glass, and George Kwok. Guests can taste careful skill and passion in every bite in an inspiring and intensely enjoyable dining experience. The space sets the scene for epicurean bliss, with a thoughtfully decked out, candlelit alfresco terrace that opens onto the street and allows diners to relax while being immersed in the buzz of the neighbourhood. Inside, the kitchen bar seating is an intimate, modern nook where diners can chat away and look on as the chefs prepare dishes behind the counter. Upstairs there's additional seating, but only reserved for private parties of 20 or more. The menu is kept refreshingly simple and caters to vegetarians and the gluten intolerant, as well as boasting more than enough to keep carnivores satisfied. A good lead-in is the hung yoghurt croquettes ($115), a dish that elevates the oft prosaic French nibble to new, tangy heights with tamarind and pickled onions. The parcels lie atop a base of smooth and mellow beetroot puree, which gently pulls the whole dish back down to earth in an exciting i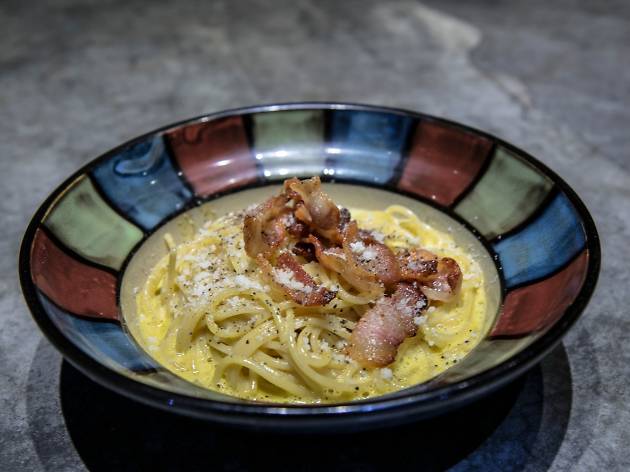 Ask for Alonzo (Tai Hang)
The original Ask for Alonzo opened in Quarry Bay in 2018, and since then the eatery has become a favourite for the after-work crowd and local residents alike. Now with the new opening in Tai Hang, the brand comes with more of the same delicious food inspired by the Mediterranean provinces of Italy, in a space that is more open, airy and modern than the original. The new opening is nestled on Lin Fa Kung Street a few doors up from Second Draft, where the hip and discerning go for their tipples. Yes, this is certainly among the coolest enclaves in one of the city's hippest districts, and the establishment fits right in. The shopfront opens up onto the street, not only lending a fitting Mediterranean al fresco vibe to the joint, but also allowing the buzz of chatter to drift outward as a lure to passers-by. Inside, the space bears a modern, simple motif; nothing too fancy – in true trattoria style – but sufficiently stylish nonetheless. The menu is similarly straightforward, split into starters, mains, pasta and risotto dishes, desserts and side dishes. The starters section boasts Italian classics including tomato bruschetta ($68), beef carpaccio ($138) and the selection of Italian cold cuts and cheese, which, at $208 for a large portion, isn't the cheapest appetiser, but certainly isn't a not a bad deal considering the size. The meats and cheeses change daily, but for this dish expect a composition of meats like mortadella, Parma salami, and gorgonzola cheese on a bed of pic
See more Hong Kong restaurant reviews