Restaurants & Cafés
Your guide to dining out in Hong Kong, including restaurant reviews, new restaurants and the best restaurants in the city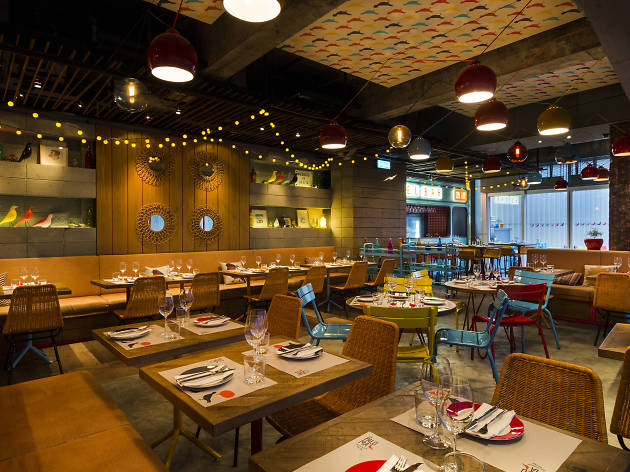 Five Restaurants in Sai Ying Pun that we love
Much like the neighbouring Sheung Wan and Central, this trendy part of the Western District is home to a number of delightful restaurants serving up an array of dishes both local and international. From Korean fried chicken to the Spanish paella, here are our top picks of the restaurants in Sai Ying Pun that you need to try! RECOMMENDED: Looking for more to do in Sai Ying Pun? Check out our complete neighbourhood guide.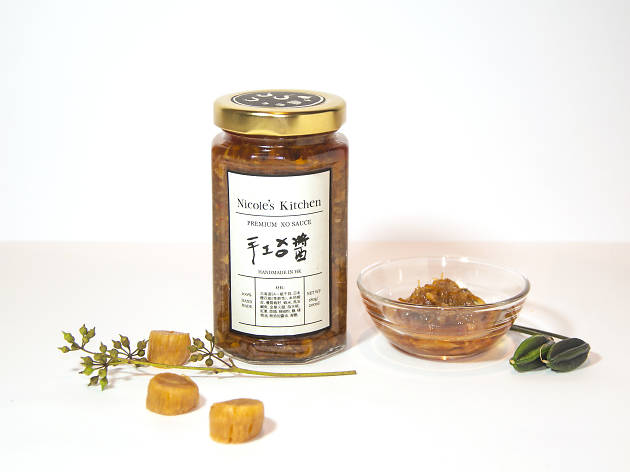 Best XO sauce in Hong Kong
With Chinese New Year just around the corner, we say Kung Hei Fat Choi to you and yours! Turnip cake is a staple for many households during the course of CNY celebrations, and it's a truly luxurious experience when it's paired with some XO sauce. The Hong Kong invention and local favourite is named after XO cognac, as the sauce mainly consists of the finest dried seafoods, including scallops and shrimps. The spicy and savoury taste comes from frying the roughly-chopped seafood with chilli peppers, onions, and garlic. The many types of XO sauce out there can get confusing – which ones are the best, and where do we get them? Well, look no further, for we have composed a top five list that are worth the trip and the calories! RECOMMENDED: If you're looking for a place to host your big CNY dinner, take a look at our list of the best Chinese restaurants in Hong Kong.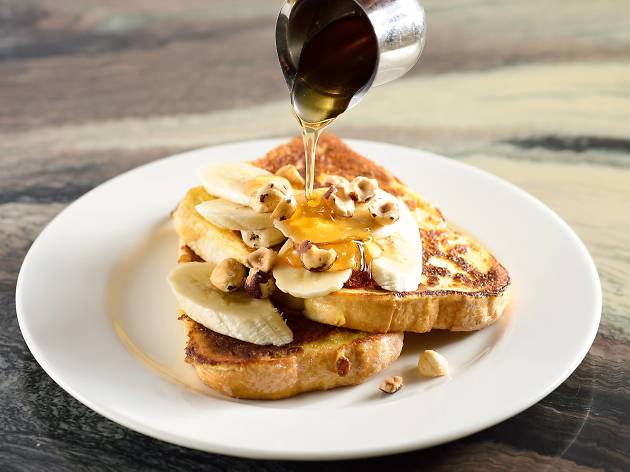 Where to go and what to eat when you're hungover in Hong Kong
So, things got a little crazy last night and now you're curled up in your bed with a pounding head, a dry throat and a growling stomach. Yep, it's certainly a hangover, but don't worry too much, we've all been there. The morning after the night before comes with what are surely among the worst feelings in the world, so we've put together a list of the best things to eat and drink to perk yourself up after a heavy night, and where to find them in Hong Kong. RECOMMENDED: Take it easy next time and opt for these best Hong Kong bars for mocktails and low alcohol drinks instead.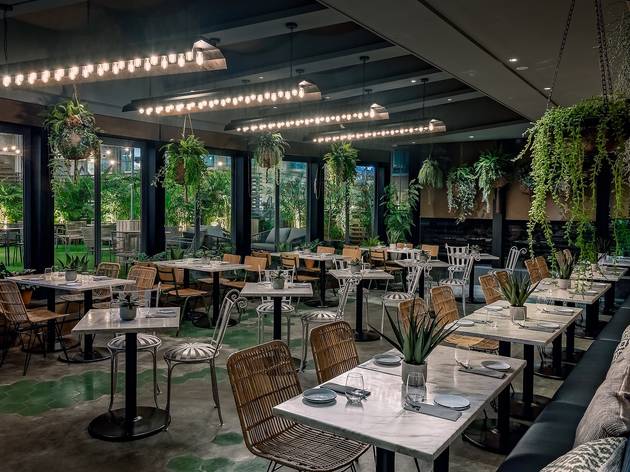 The best restaurants for group dining in Hong Kong
There's no better way to celebrate a special occasion than over a good meal, and while there are plenty of restaurants for you to choose from in Hong Kong, not all of them are suitable for dining in big groups – luckily, you've got us. Whether it's a sophisticated restaurant with a gorgeous view or a down-to-earth dai pai dong gathering, we've rounded up some of the best places in Hong Kong that are perfect for big group dining.  RECOMMENDED: Consider yourself a bit of a lone wolf? There are lots to do in the city even when you're alone.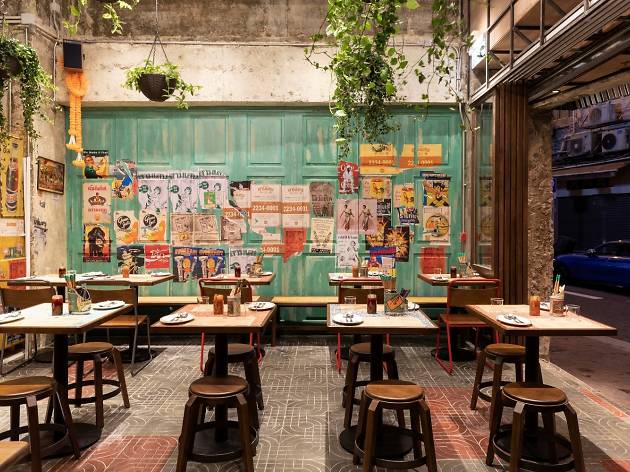 Thai restaurant Samsen opens second branch in Sheung Wan
The famous foodie destination Samsen opens the doors to its second location on Jervois Street in Sheung Wan this evening, serving up what promises to be another exciting array of Thai favourites. This opening comes on the back of the success of the original Wan Chai branch, which opened in 2016 and has since found masses of loyal fans particularly taken with the company's passion for exploring the bold flavours of traditional Thai street food, especially with their famous boat noodles. This new branch moves away from the famed noodles, instead focusing on other iconic Thai dishes like Khao Soi and scrumptious roti, all within a space that is intended to resemble an authentic Thai street shophouse. Feeling peckish after a hard day's work, anyone? 
Read more food features
The best restaurants in Hong Kong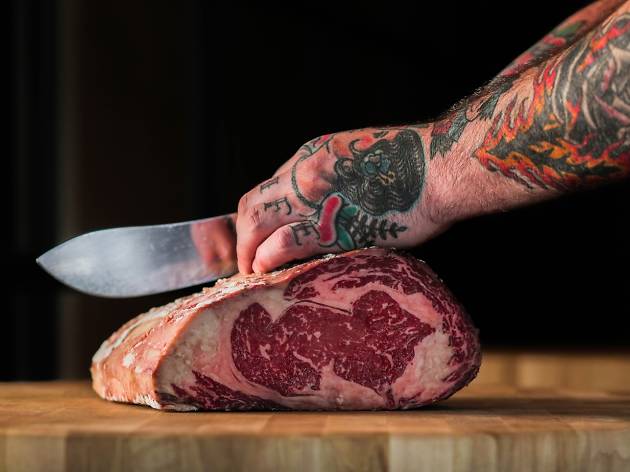 Best new restaurants and bars to try in Hong Kong this month
There's never a dull moment in Hong Kong's food and drinks scene, with new restaurants, cafes and bars opening seemingly all the time in one corener of our city or another. Whether a western venture with a heavy focus on meat, a refined Italian eatery of a cheerful waterfront seafood bar, Hong Kong has it all opening all the time. Here is our line-up of the recent foodie openings not to miss.   RECOMMENDED: Hankering for Italian? The look no further than our list of the best Italian restaurants in Hong Kong? Want something a little more spicy? Then maybe try our list of the best Southeast Asian joints in the city.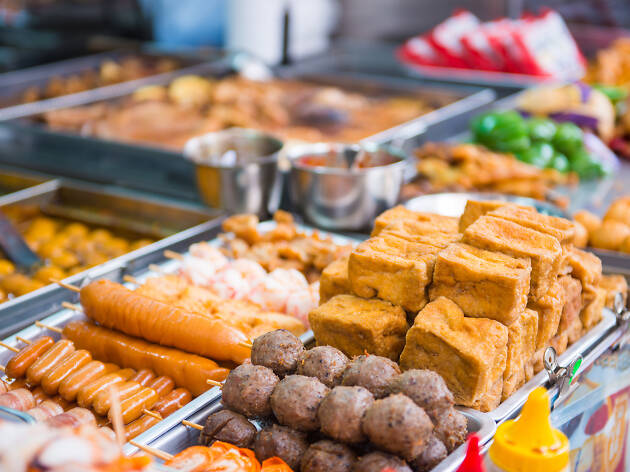 Hong Kong's best street food essentials
Hong Kong's street food scene is known the world over. Whether you're in Causeway Bay or Mong Kok, Tsuen Wan or Sham Shui Po, you're bound to find some delicious streetside snacks, be it curry fishballs on a stick or fluffy eggettes in various flavours. Best of all, these tasty tidbits are usually wallet-friendly and can easily fill up your belly for just a few bucks. While our city also boasts some of the world's best restaurants, Michelin-starred dining and other delicious eats, no Hong Kong experience is complete without sampling some – or all – of these street food favourites.RECOMMENDED: If you're hungry and you know it, grab a slice of pizza or check out the best dim sum spots in town.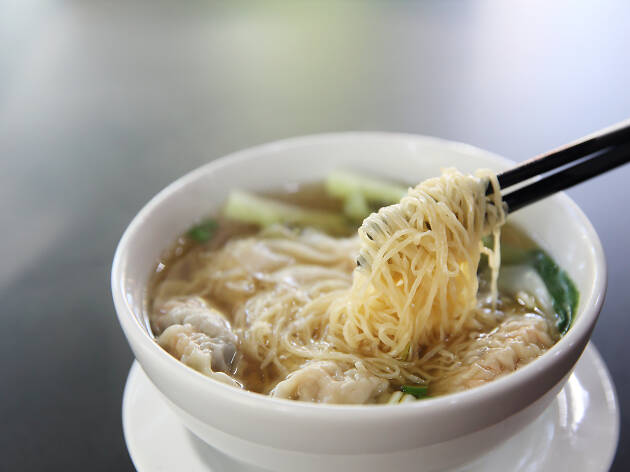 The best food in Hong Kong
Hong Kong is a true food paradise, with some of the world's very best restaurants, from cheap eats and street food to high-end Michelin-starred eateries. But what makes Hong Kong's dining scene truly unique is undoubtedly its local dishes. While most of these dishes are – unsurprisingly – informed by Chinese cooking, many of them also capture Hong Kong's east-meets-west heritage in the most delicious of ways. Whether it's traditional Cantonese dim sum or beverages influenced by British culture, there's something here to please all tastes.If you're hungry to try some of these local Hong Kong dishes, here are some of the best places to do so. From wonton noodles at Mak's Noodles to egg tarts at Tai Cheong Bakery, from seafood in Sai Kung to barbecued meats at Joy Hing, these restaurants and cafés are your best bets for an authentic taste of Hong Kong food culture.RECOMMENDED: Want to try the crème de la crème? Then be sure to check out our list of the absolute best restaurants in Hong Kong to try right now.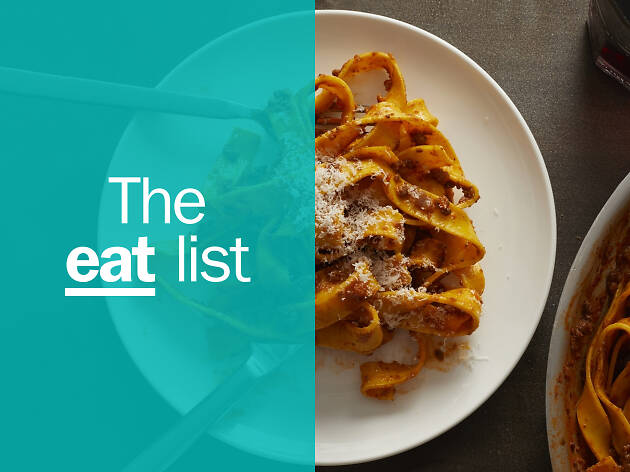 The best restaurants in Hong Kong you have to try
Hong Kong is a dining paradise with one of the highest ratios of restaurants per head in the world. With establishments striving to outdo each other on a daily basis in our city's fiercely competitive F&B industry, it can be hard to keep track of who's top dog at any one time. That's why we're bringing you the Time Out EAT List — an ever-changing selection of Hong Kong's hottest tables, updated on a monthly basis. From long time favourites to super newbies, we've sorted everything from restaurants in some of Hong Kong's best hotels to the city's most delectable street eats. In short, this is whatever serves the best food in Hong Kong right now. If you've eaten something that you love on this list, share it under the hashtag #TimeOutEatList. You can also find out more about how we review restaurants and make recommendations.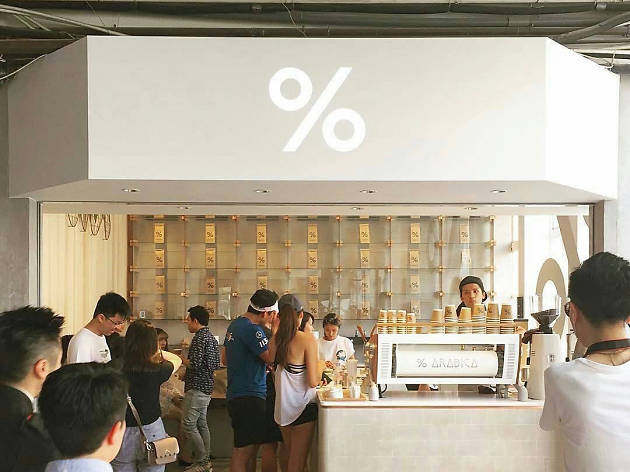 The best Hong Kong cafés and coffee shops
Forget the stereotypes, Hong Kong coffee culture is about more than just showing up to work 15 minutes late with a Starbucks' latte. Despite the popularity of traditional Hongkie drinks like lai cha and yin yang, our city is home to an increasing number of coffee connoisseurs. More and more speciality cafés are popping up around town to cater to different taste buds, and not just to cater to demand for espresso and a flat white but nitro coffee and unusual brews, too.This guide will lead you to all the best coffee shops in Hong Kong, all the way from Sheung Wan to hidden gems in Cheung Chau.
More best restaurants