Restaurants & Cafés
Your guide to dining out in HK, including restaurant reviews, new restaurants and the best restaurants in Hong Kong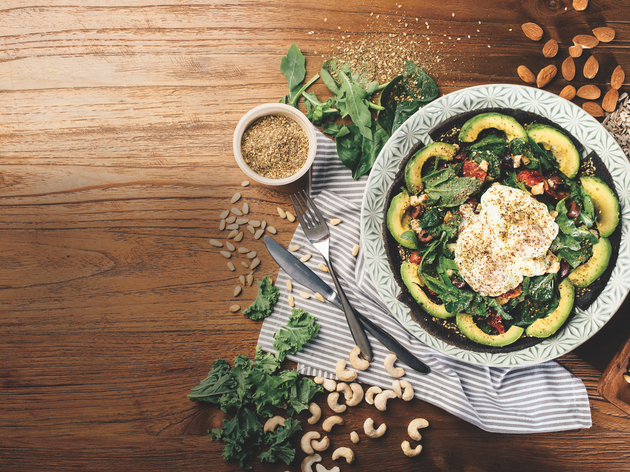 Superfoods: Food to save the day
Rich in nutrients, superfoods are the heavy lifters of the food universe. We uncover the best neighbourhood joints to sample these much-lauded ingredients.
Read more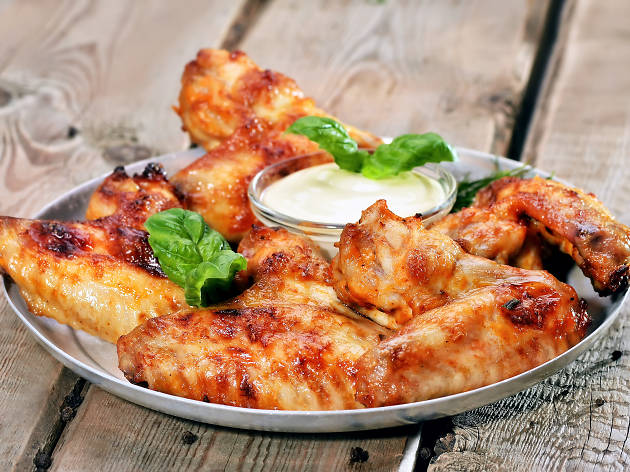 The best chicken wings in Hong Kong
Read more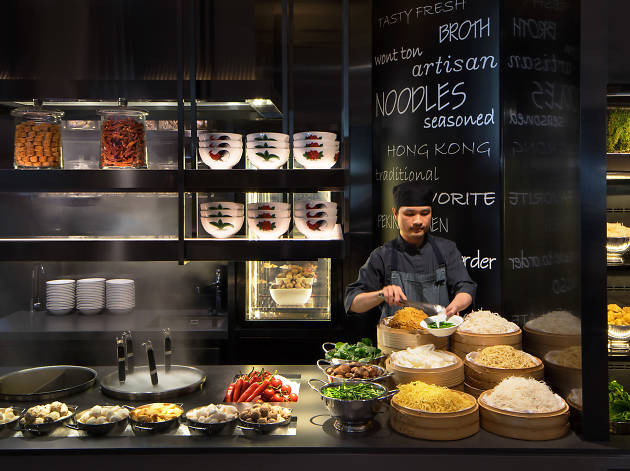 Enjoy afternoon tea at JW Café
SPONSORED FEATURE  Sit back, relax, and enjoy an exquisite afternoon tea at JW Café in the JW Marriott this weekend. There's nothing more appealing than a decadent buffet filled with an array of international and Asian specialties plus a few sweet treats to keep you satisfied all weekend long. We guarantee you'll be lining up for more after tasting gourmet delights crafted by JW Café's executive sous chef, Tony Wong. Dig into popular dishes including double-boiled fish maw and abalone soup with young coconut, hand-crafted dim sum specialties, baked mushroom in cream sauce and crispy crab claws stuffed with shrimp mousse and mango. Is your mouth watering yet?JW Café's signature buffet also hosts one of Hong Kong's best salad bars, boasting over 18 types of fresh produce for diners to create their very own salads. Get creative and top off your salad with your favourite dressing and meat or seafood for a healthy meal that will keep your tastebuds satisfied. Don't forget about the great selection of premium cold cuts and fresh sushi and sashimi as well – there's a lot to choose from so make sure you try a bit of everything. There's always room for dessert, and the offer at JW Café is one of the best in town, offering an array of sweet treats and decadent selections from the dedicated pastry team. Treat yourself to refreshing plum wine jelly topped with yuzu foam, Portuguese egg tarts, or indulge in JW Café's signature Hong Kong opera cake made with yuan yang (milk tea and coffee
Read more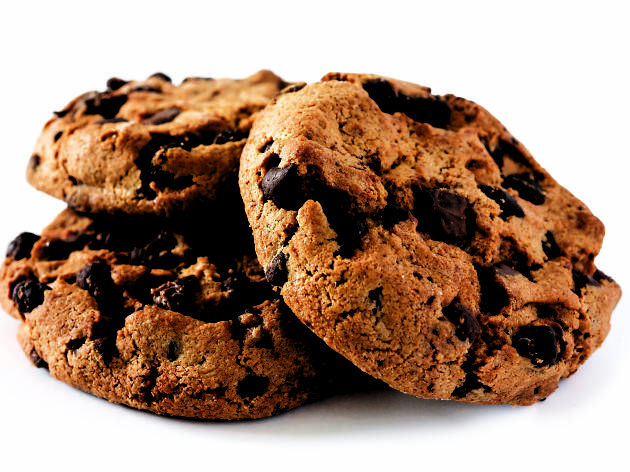 The best cookies in Hong Kong
Cookies are simple circles of joy that can be leveled up in so many sweet and delicious ways. We follow the crumbs to find the best Hong Kong has to offer.
Read more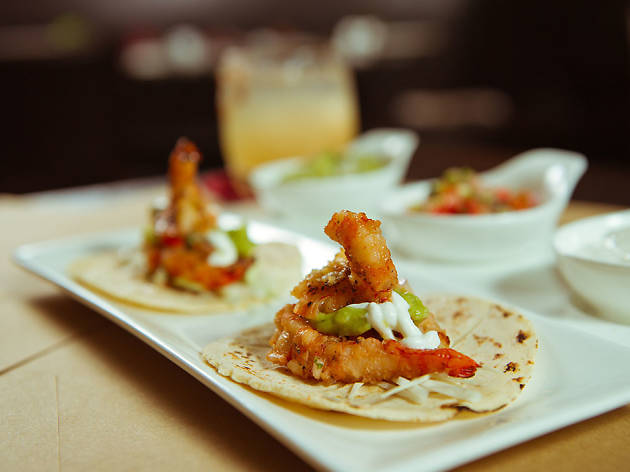 The best tacos in Hong Kong
Bundles of fillings nestled in a soft wrap or a crunchy corn tortilla – tacos are undeniably one of Mexico's finest exports. There are some fab versions available in Hong Kong and Holly Graham wants to taco 'bout which ones to sink your teeth into
Read more
The best restaurants in Hong Kong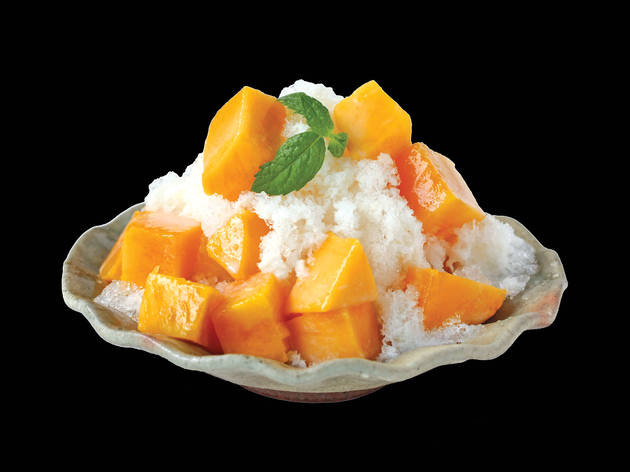 The best shaved ice desserts in Hong Kong
Summer is here and chances are you're wilting like the rest of us. Holly Graham breaks the ice to find Hong Kong's coolest kakigori
Read more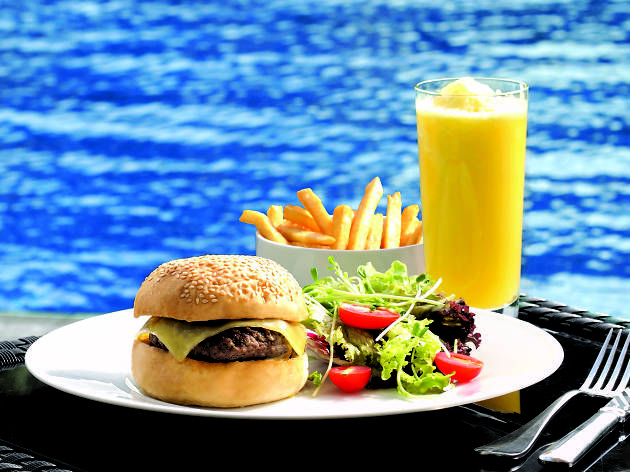 The best hotels for poolside dining in Hong Kong and Macau
Dine by the pristine waters of these hotel pools and then plunge in to cool down afterwards.
Read more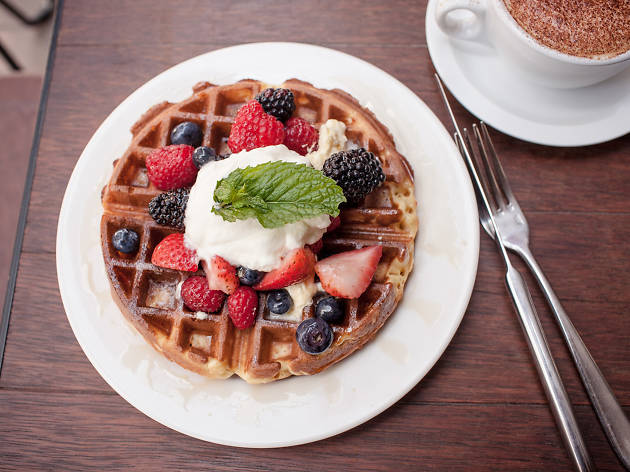 The ultimate guide to Hong Kong brunch
A brunch makes a weekend memorable. With so many choices in Hong Kong, though, just where do you begin? Lisa Cam munches her way through the city's best buffets and à la carte options to bring you a definitive list of our city's must-tries CategoriesAlfresco »Classic »Sky high »Dim sum »Unconventional »À la carte »Semi-buffet »Best on Saturday »Long and lazy »Waterfront »New kids on the block »Brunch cocktails and drinks »A brunch too far? »Reader's Choice »   Assaggio Trattoria Italiana6/F, Hong Kong Arts Ctr, 2 Harbour Rd, Wan Chai, 2877 3999; miradining.com. Sun, midday-3pm. This tucked-away Italian spot has a terrace overlooking unparallelled views of Victoria Harbour from the Wan Chai coastline. And it's just launched the 'Lobster Sunday Brunch', which is guaranteed to have fans of the crustacean salivating. Choose between lobster aglio e olio, lobster prosecco risotto or lobster lasagna for your main in addition to scrumptious appetisers, cold cuts and a cheese buffet, plus the suckling pig carving station. The brunch is priced at $398 for adults, $298 for kids and an additional $198 for free-flow sparkling, red or white wine and beer. BLT SteakShop G62, G/F, Ocean Terminal, Harbour City, 17 Canton Rd, Tsim Sha Tsui, 2730 3508; diningconcepts.com. Sat and Sun, midday-4pm. With an alfresco area near the harbour, this is a top brunch choice. The buffet counter includes unlimited appetisers and a meat carving station. It's $218 for adults or $168 for kids but y
Read more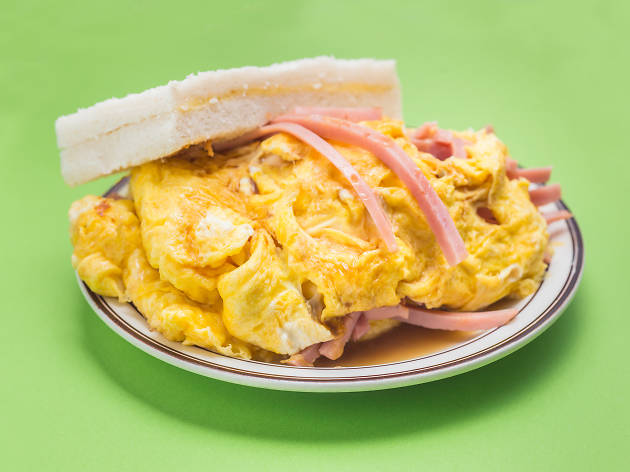 Hong Kong's 50 best cheap eats
After a snack or perhaps something more filling? We've got you covered with 50 of the city's best eats under $50.
Read more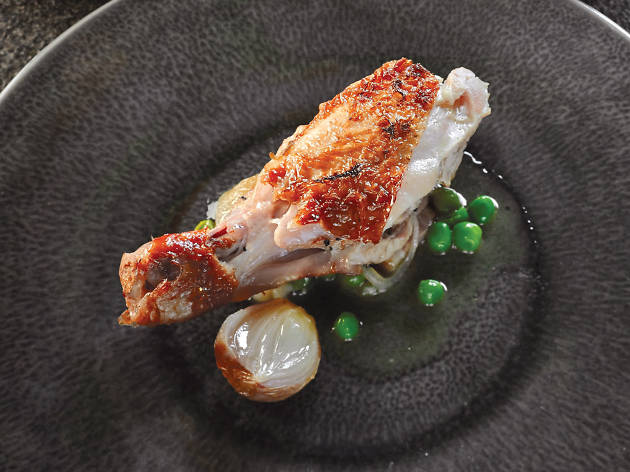 The top 50 restaurant dishes in Hong Kong 2015
The most delicious dishes we've tasted this year, from newly anointed Michelin-starred restaurants to humble cha chaan tengs
Read more
Top 10 Hong Kong street food snacks
Hong Kong's street food scene is known the world over. As we enjoy the best new restaurants in Hong Kong as well as the best cheap eats in Hong Kong, we now put together some of the best street foods in Hong Kong.
Read more
See more restaurant features