Restaurants & Cafés
Your guide to dining out in Hong Kong, including restaurant reviews, new restaurants and the best restaurants in the city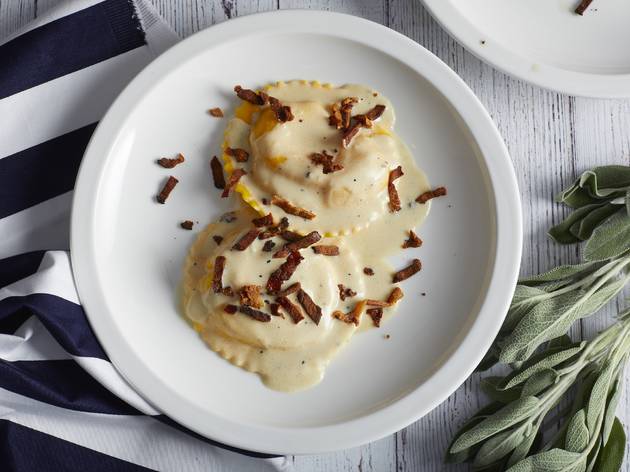 Hong Kong's best egg dishes
Hongkongers will put eggs into, or onto, everything, no matter the occasion. Char siu rice at Chop Chop? Better with a fried egg on it. Ditto with the already decadent ravioli at Italian restaurant Pici and the crab at Chaiwala. With Easter around the corner, eggs are clearly on everyone's minds, and to celebrate, here's our list of the best eggy culinart creations in Hong Kong. RECOMMENDED: Of course, you can go on an actual Easter egg hunt after loading up on the best eggs Benedict in Hong Kong.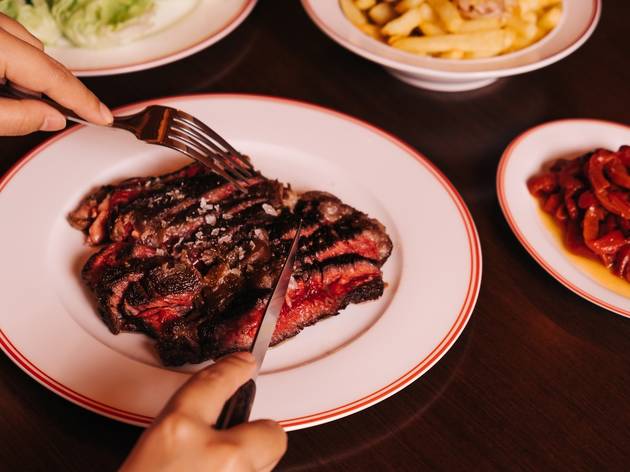 Rubia review
There's something about steak that captures the imagination of us meat lovers like nothing else. Perhaps it's a primal, insatiable lust to devour meat in its most unadulterated form, or maybe our obsession lies in appreciation for the art form, the majestic simplicity of a steak laid bare and denuded of any peripherals to hide behind. Whatever it is, one thing's for sure – while some of us can achieve near-restaurant quality at home with our clutch curries, stir-fries and spaghettis, to sear a steak like the pros is a formidable task. With this in mind, those of us with a carnivorous streak will welcome Rubia. This new Central steakhouse is certainly one for the visit list when the current situation surrounding the coronavirus improves. Forget your Angus, Hereford or even Wagyu, Rubia specialises in an exclusive beef called Rubia Gallega, or Galician Blond, a unique breed of bovine reared on the verdant hills of Galicia in northwestern Spain. The cattle interestingly aren't slaughtered until as old as 17 years – that's pensioner age in cow years – which is different to many parts of the world where, in the interest of tender meat and beefy profits, cows become steaks just a few years after tasting grass. The result is a Spanish beef of unique taste and texture that in the past decade, has been lauded by food critics the world over. As for the restaurant itself, it's split into two levels. The ground level takes the form of a shadowy taberna that wouldn't seem out of place in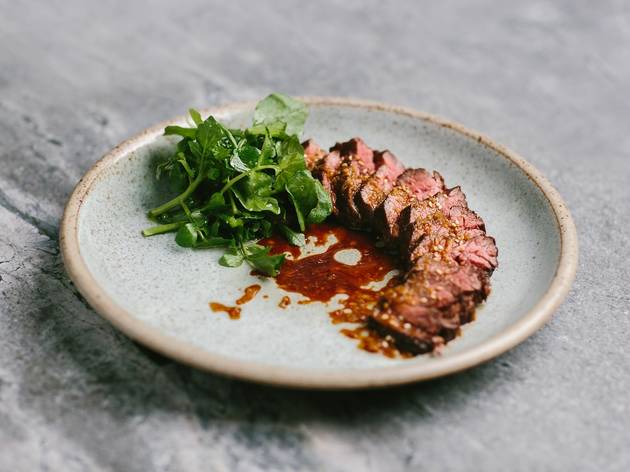 Best Japanese restaurants doing delivery and takeaway in Hong Kong
Let's face it, us Hong Kong dwellers love Japanese food. There's just something about the subtle flavours and dizzying variety that we simply cannot get enough of – to the point where many of us won't even blink when dropping hundreds of dollars on an omakase dinner. Having a sit-down meal may not be at the top of your to-do list right now, but luckily some great Japanese establishments around the city are providing takeaway and delivery services. So whether it's sashimi, tempura, or udon, you can get your favourites delivered to your door. RECOMMENDED: Drink with your meal? Learn how you can support Hong Kong's bar scene in these difficult times.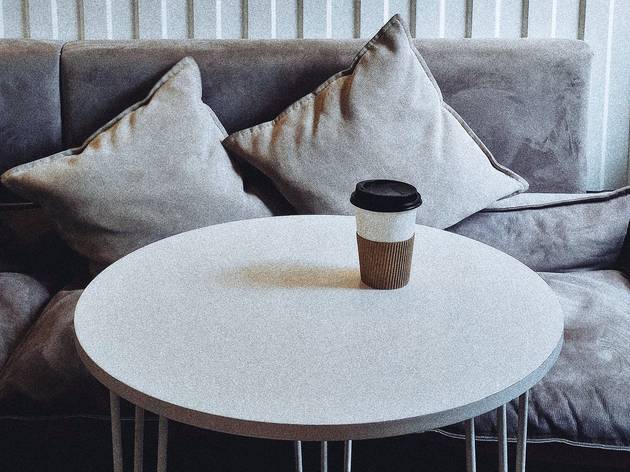 Best coffee delivery in Hong Kong
Coffee holds a lot of importance to a lot of us. Whether as the perfect kick start to wake us up ahead of that morning zoom meeting with the team, or as a mid-afternoon pick me up when the lunch time carbs start catching up with us, this caffeinated beverage is a lifesaver! We are lucky to live in a city with so many great cafes serving the best-quality brews for our enjoyment and indulgence. Just because we're staying in more as of late, this doesn't mean that we can't enjoy our favourite cup of joe, because now many of our favourite coffee shops are delivering right to our doors! RECOMMENDED: If you're compiling your list of must-hit coffee spots, check out these wonderful hidden cafes.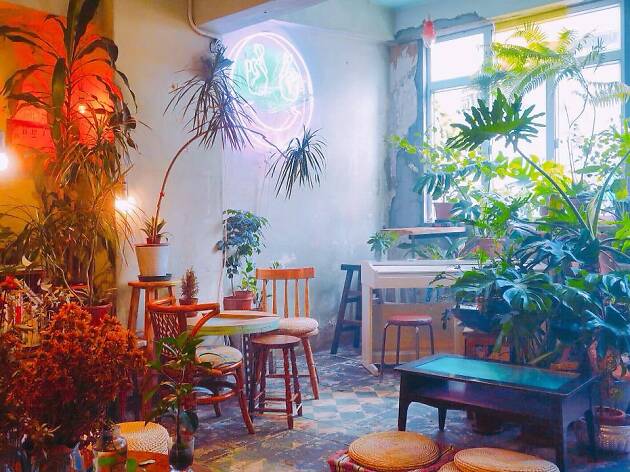 10 best hidden upstairs cafes and coffee shops in Hong Kong
Hong Kong is an expensive city to live in, which means that for cafés and coffee shops in the city, they often have to take things to a new height – literally. Tucked away above ground and away from crowded streets, upstairs cafes provide sanctuary for city dwellers looking to escape the hustle and bustle. From trendy spots that offer seriously Instagrammable dishes and décor to joints like that double up as vintage stores, here are some of the best upstairs cafes our city has to offer.  RECOMMENDED: Prefer a home-cooked meal instead? Then check out these online grocery services in Hong Kong.
Read more food features
The best restaurants in Hong Kong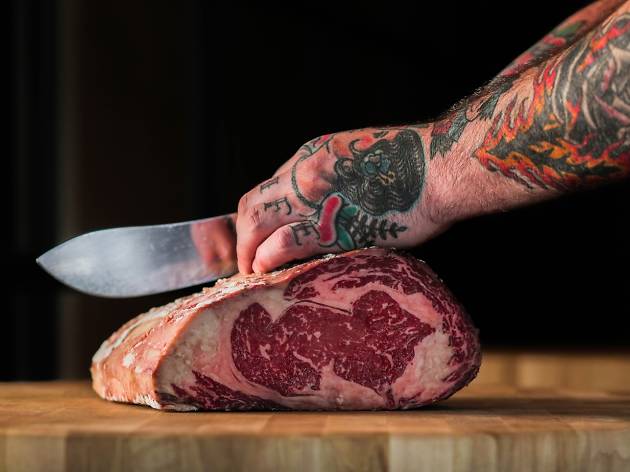 Best new restaurants and bars to try in Hong Kong this month
There's never a dull moment in Hong Kong's food and drinks scene, with new restaurants, cafes and bars opening seemingly all the time in one corener of our city or another. Whether a western venture with a heavy focus on meat, a refined Italian eatery of a cheerful waterfront seafood bar, Hong Kong has it all opening all the time. Here is our line-up of the recent foodie openings not to miss.   RECOMMENDED: Hankering for Italian? The look no further than our list of the best Italian restaurants in Hong Kong? Want something a little more spicy? Then maybe try our list of the best Southeast Asian joints in the city.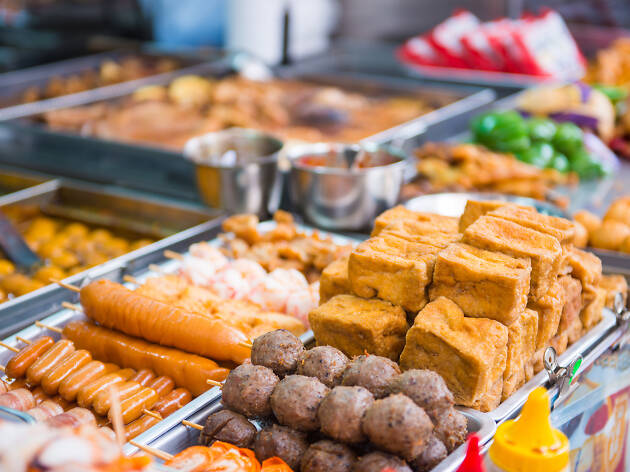 Hong Kong's best street food essentials
Hong Kong's street food scene is known the world over. Whether you're in Causeway Bay or Mong Kok, Tsuen Wan or Sham Shui Po, you're bound to find some delicious streetside snacks, be it curry fishballs on a stick or fluffy eggettes in various flavours. Best of all, these tasty tidbits are usually wallet-friendly and can easily fill up your belly for just a few bucks. While our city also boasts some of the world's best restaurants, Michelin-starred dining and other delicious eats, no Hong Kong experience is complete without sampling some – or all – of these street food favourites.RECOMMENDED: If you're hungry and you know it, grab a slice of pizza or check out the best dim sum spots in town.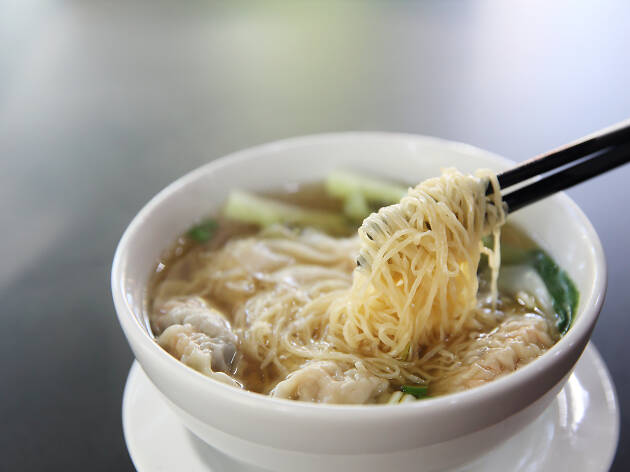 The best food in Hong Kong
Hong Kong is a true food paradise, with some of the world's very best restaurants, from cheap eats and street food to high-end Michelin-starred eateries. But what makes Hong Kong's dining scene truly unique is undoubtedly its local dishes. While most of these dishes are – unsurprisingly – informed by Chinese cooking, many of them also capture Hong Kong's east-meets-west heritage in the most delicious of ways. Whether it's traditional Cantonese dim sum or beverages influenced by British culture, there's something here to please all tastes.If you're hungry to try some of these local Hong Kong dishes, here are some of the best places to do so. From wonton noodles at Mak's Noodles to egg tarts at Tai Cheong Bakery, from seafood in Sai Kung to barbecued meats at Joy Hing, these restaurants and cafés are your best bets for an authentic taste of Hong Kong food culture.RECOMMENDED: Want to try the crème de la crème? Then be sure to check out our list of the absolute best restaurants in Hong Kong to try right now.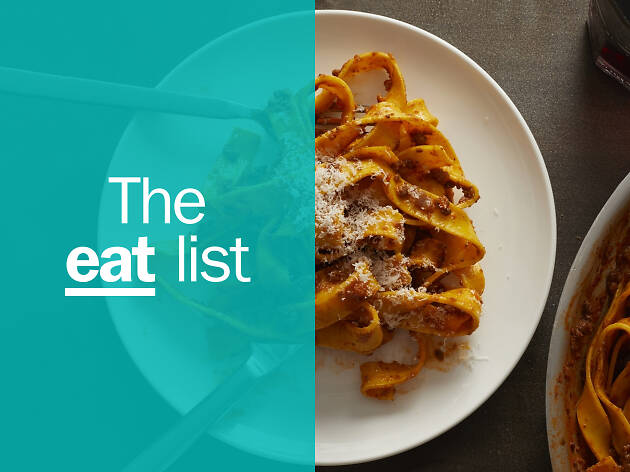 The best restaurants in Hong Kong you have to try
Hong Kong is a dining paradise with one of the highest ratios of restaurants per head in the world. With establishments striving to outdo each other on a daily basis in our city's fiercely competitive F&B industry, it can be hard to keep track of who's top dog at any one time. That's why we're bringing you the Time Out EAT List — an ever-changing selection of Hong Kong's hottest tables, updated on a monthly basis. From long time favourites to super newbies, we've sorted everything from restaurants in some of Hong Kong's best hotels to the city's most delectable street eats. In short, this is whatever serves the best food in Hong Kong right now. If you've eaten something that you love on this list, share it under the hashtag #TimeOutEatList. You can also find out more about how we review restaurants and make recommendations.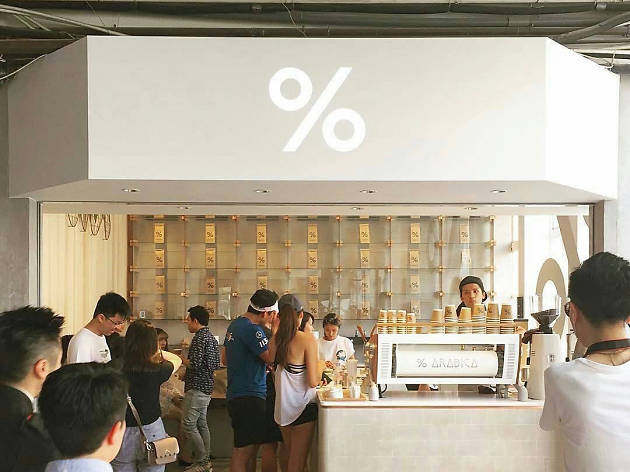 The best Hong Kong cafés and coffee shops
Forget the stereotypes, Hong Kong coffee culture is about more than just showing up to work 15 minutes late with a Starbucks' latte. Despite the popularity of traditional Hongkie drinks like lai cha and yin yang, our city is home to an increasing number of coffee connoisseurs. More and more speciality cafés are popping up around town to cater to different taste buds, and not just to cater to demand for espresso and a flat white but nitro coffee and unusual brews, too.This guide will lead you to all the best coffee shops in Hong Kong, all the way from Sheung Wan to hidden gems in Cheung Chau.
More best restaurants