Restaurants & Cafés
Your guide to dining out in Hong Kong, including restaurant reviews, new restaurants and the best restaurants in the city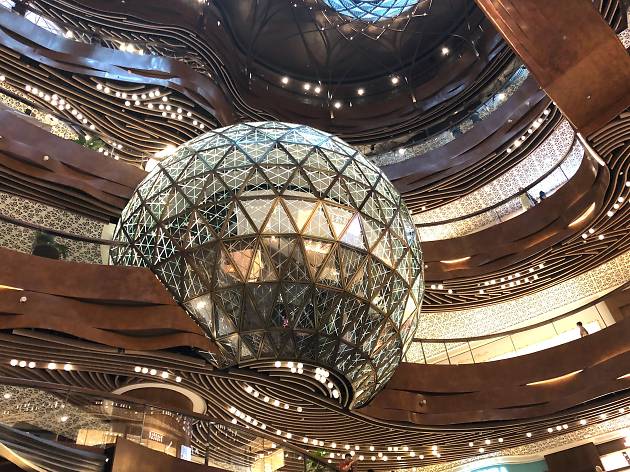 The ultimate guide to K11 Musea's most anticipated new eateries
K11 Musea has officially opened its doors in Tsim Sha Tsui! The sleek, massive 10-storey mall nestled by the harbour boasts an exciting range of illustrious fashion brands and exciting new eateries: from Kyoto's Michelin-starred Kaiseki staple Tominokoji Yamagishi, to London exports Avobar and Fortnum & Mason, K11 Musea has kicked off its grand opening with more than 50 restaurants serving up globally-renowned food and drinks.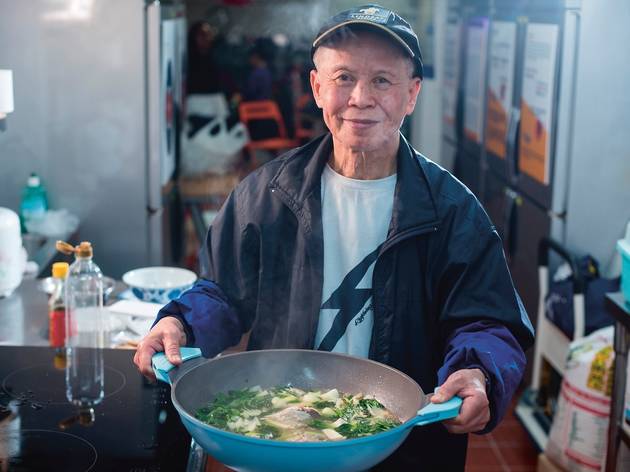 The missing ingredient: Hong Kong's friendly Neighbourhood Kitchen
A young girl in a princess dress twirls around a table, where a boy practises writing with the help of an upperclassman from St. Paul's College. A half-dozen other kids sit on the doorsteps, waiting for their turn to be tutored. A man breezes past them and heads to the back of the room with a couple of bags in hand. One is packed with meat, the other with vegetables. This isn't an after-school centre. It's Neighbourhood Kitchen in Shek Tong Tsui, a community space and self-service kitchen for low-income residents in the Western District, and it's almost dinnertime. Considering the blistering pace at which the Western District has developed since the MTR expanded to Kennedy Town in 2014, you might be surprised to learn that there are nearly 3,500 subdivided flats in the area. But the median rent for a modest 107-square-foot flat is now $5,474. For many families in the neighbourhood, this figure represents over a third of their monthly income. And for the elderly, who often have to wait more than five years to secure a coveted government-subsidised flat, the rising cost of rent is especially staggering. Many live alone in rooms not large enough to fit even a burner – or much more than a bed, for that matter. "Lots of people will just eat instant noodles or rice with leftover vegetables. That isn't healthy, and it isn't good for your well-being when you can't make a home-cooked meal," says Amanda Cheung, director of marketing and communications for Grosvenor, a socia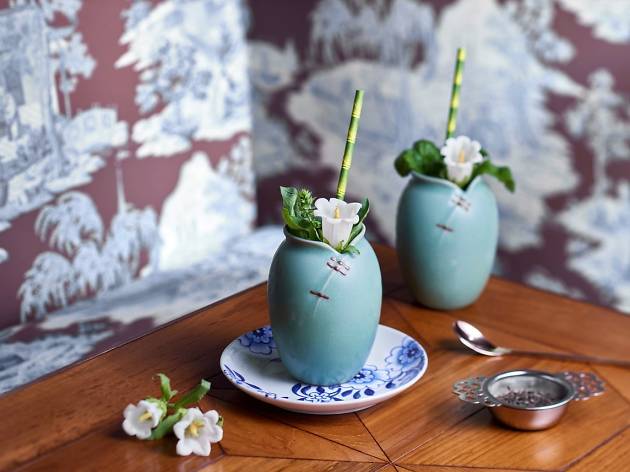 The best weekend happy hour deals in Hong Kong
The weekend is for unwinding, and what better way to do that than with a decent drink to hand. Fortunately, a surprising number of Hong Kong bars keep the discounts going into Saturday and Sunday. Here's where to head for the best weekend happy hour deals in the city.RECOMMENDED: Price not a problem? Try any one of Hong Kong's best bars. If you're looking for drinks with a view, these are the best rooftop bars in the 852.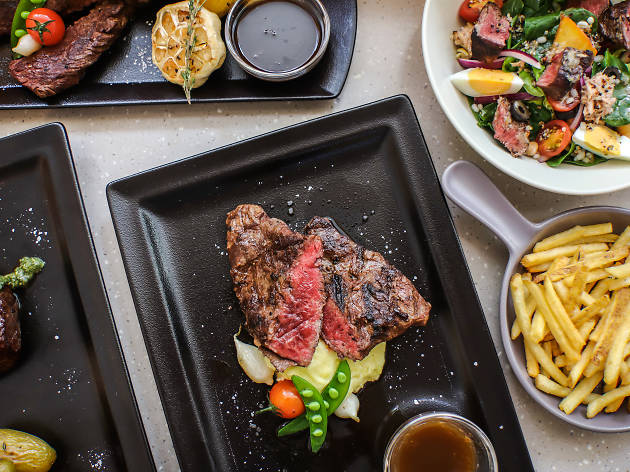 Top Blade Steak Lab (Causeway Bay)
Since originally launching in Ho Man Tin, local meat house Top Blade has garnered a loyal, meat-loving following, thanks to its affordable, high-quality steaks such as the wagyu flat iron as well as its free-flow truffle fries.  The restaurant space has an upscale but casual feel, art from Japanese cartoonist Kentoo hangs on the wall, complemented with neon boards and tubes for a playful and Instagrammable vibe.  Top Blade Steak Lab makes their savoury slabs of garlic butter, traditional American style. Served on top of their sizzling cuts of meat, the garlic butter melts and soaks into the perfectly cooked slices of flat iron, enhancing the natural flavours of the meat. Pair black coffee with caramel peach, and you have American style Black Jack barbecue sauce. Homemade barbecue sauces for meat are rare in Hong Kong, and finding a place that offers Black Jack barbecue sauce is even more difficult. Which is why Top Blade's Black Peach Black Jack Flat Iron is such a surprise. And with thick, luxurious, and fresh flavours that makes the meat extra juice, what a delightful surprise that is.   
Buy
Read more food features
The best restaurants in Hong Kong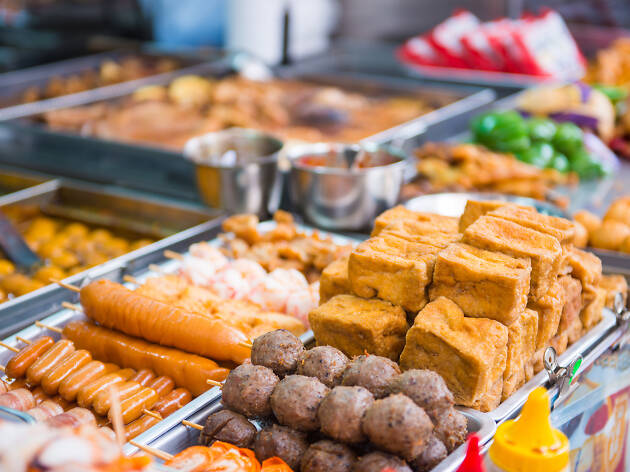 Hong Kong's best street food essentials
Hong Kong's street food scene is known the world over. Whether you're in Causeway Bay or Mong Kok, Tsuen Wan or Sham Shui Po, you're bound to find some delicious streetside snacks, be it curry fishballs on a stick or fluffy eggettes in various flavours. Best of all, these tasty tidbits are usually wallet-friendly and can easily fill up your belly for just a few bucks. While our city also boasts some of the world's best restaurants, Michelin-starred dining and other delicious eats, no Hong Kong experience is complete without sampling some – or all – of these street food favourites.RECOMMENDED: If you're hungry and you know it, grab a slice of pizza or check out the best dim sum spots in town.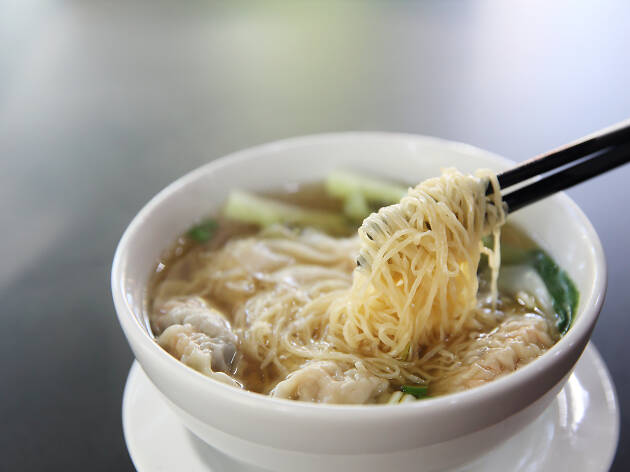 The best food in Hong Kong
Hong Kong is a true food paradise, with some of the world's very best restaurants, from cheap eats and street food to high-end Michelin-starred eateries. But what makes Hong Kong's dining scene truly unique is undoubtedly its local dishes. While most of these dishes are – unsurprisingly – informed by Chinese cooking, many of them also capture Hong Kong's east-meets-west heritage in the most delicious of ways. Whether it's traditional Cantonese dim sum or beverages influenced by British culture, there's something here to please all tastes.If you're hungry to try some of these local Hong Kong dishes, here are some of the best places to do so. From wonton noodles at Mak's Noodles to egg tarts at Tai Cheong Bakery, from seafood in Sai Kung to barbecued meats at Joy Hing, these restaurants and cafés are your best bets for an authentic taste of Hong Kong food culture.RECOMMENDED: Want to try the crème de la crème? Then be sure to check out our list of the absolute best restaurants in Hong Kong to try right now.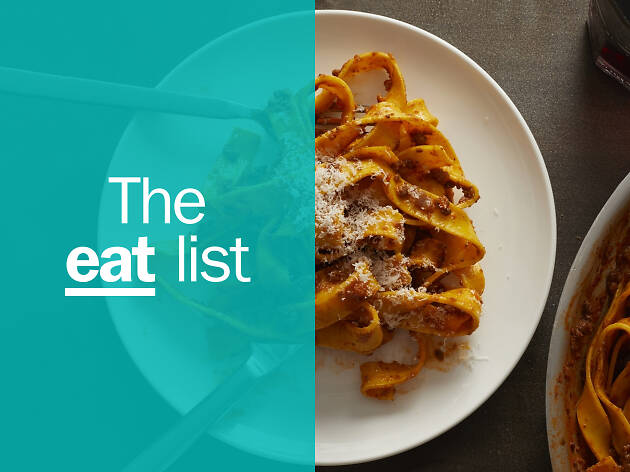 The best restaurants in Hong Kong you have to try
Hong Kong is a dining paradise with one of the highest ratios of restaurants per head in the world. With establishments striving to outdo each other on a daily basis in our city's fiercely competitive F&B industry, it can be hard to keep track of who's top dog at any one time. That's why we're bringing you the Time Out EAT List — an ever-changing selection of Hong Kong's hottest tables, updated on a monthly basis. From long time favourites to super newbies, we've sorted everything from restaurants in some of Hong Kong's best hotels to the city's most delectable street eats. In short, this is whatever serves the best food in Hong Kong right now. If you've eaten something that you love on this list, share it under the hashtag #TimeOutEatList. You can also find out more about how we review restaurants and make recommendations.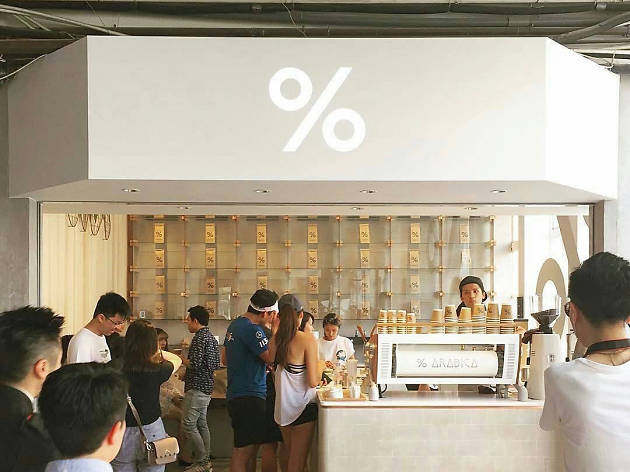 The best Hong Kong cafés and coffee shops
Forget the stereotypes, Hong Kong coffee culture is about more than just showing up to work 15 minutes late with a Starbucks' latte. Despite the popularity of traditional Hongkie drinks like lai cha and yin yang, our city is home to an increasing number of coffee connoisseurs. More and more speciality cafés are popping up around town to cater to different taste buds, and not just to cater to demand for espresso and a flat white but nitro coffee and unusual brews, too.This guide will lead you to all the best coffee shops in Hong Kong, all the way from Sheung Wan to hidden gems in Cheung Chau.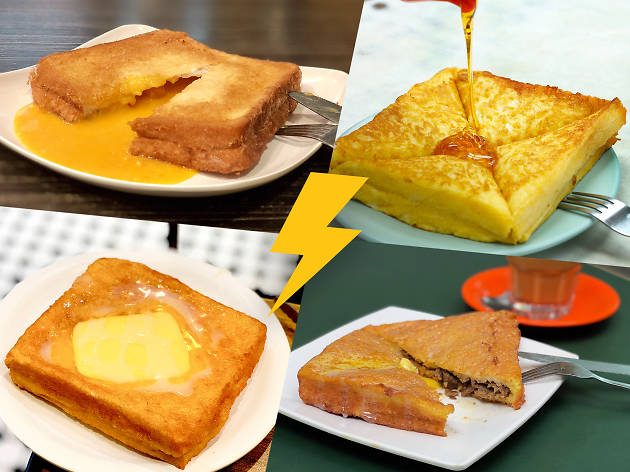 Ultimate French toast showdown
Much like the humble egg sandwich and char siu rice, Hong Kong-style French toast is a staple of local cuisine. The classic dish features two slices of bread deep fried and served covered in butter and syrup. But in recent years Hongkongers have been pushing new boundaries as local cha chaan tengs and restaurants have begun rolling out variations filled with the likes of custard lava, kaya spread and beef satay. We dig into four popular innovative versions to decide which gets to be crowned king.
More best restaurants