Hong Kong Bars
Your guide to the best Hong Kong bars to visit – all reviewed anonymously and impartially by our experts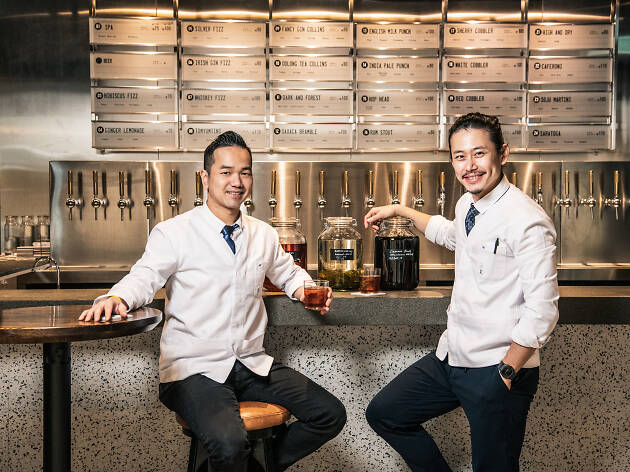 Drink this: Saratoga from Draft Land
Cocktails on tap may have sounded like a novel concept when Angus Zou and Antonio Lai brought Draft Land to Hong Kong, but it turns out that fast-served craft cocktails was exactly the shake-up the bar scene needed.  At Draft Land, you can sample any of the cocktails before committing to a full pour. When you do settle on one of the 20 different kinds the bar offers on draft, it comes out fast but without sacrificing flavour, creativity or execution. Pretty amazing. Here, Zou and Lai share one of their favourite recipes from red-hot Draft Land.  Angus Zou: "Draft Land – the original in Taipei – came about because I wanted to do something different. I was thinking about how to make drinking cocktails simple, and worried about what happens when I can't be behind the bar." Antonio Lai: "Consistency is key. With pre-made cocktails, once you have the formula down, whether we're here or not, things will be 99.9 percent the same." Zou: "You have to be quite precise with this style of cocktail. You have to be a very good bartender… You need to know the basics first." Lai: "The Saratoga is a combination of whisky and brandy. People think you shouldn't mix spirits. This cocktail tastes very good, despite that advice. That's why I think it's a good choice." Zou: "The combination is good. It's something you're familiar with, but you can't quite tell what it is. You get the fruit from the brandy, you get oakiness and spiciness from the bourbon. We use a little Fernet-Branca to give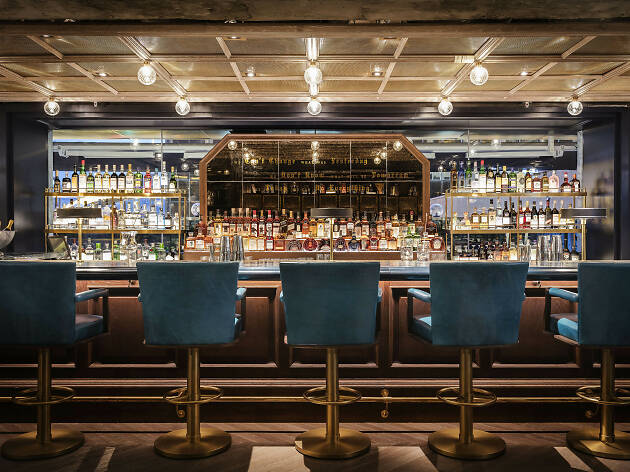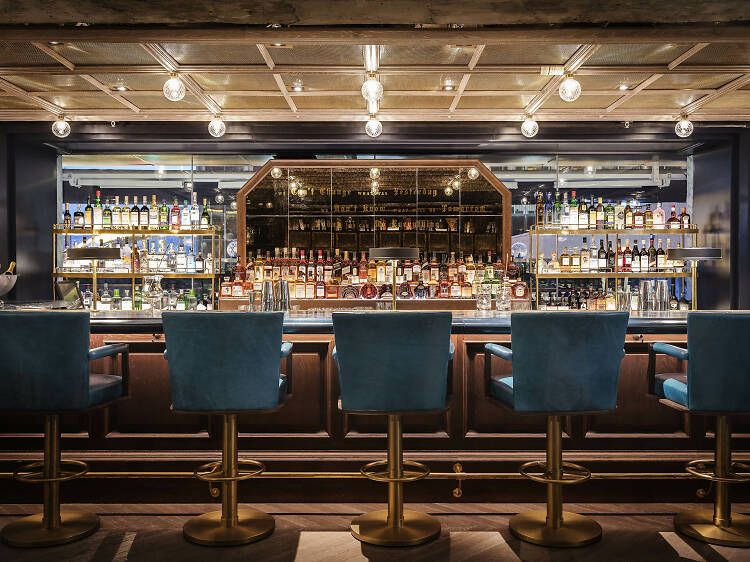 Best bars in Tsim Sha Tsui to try right now
The best bars in Central may grab all the headlines and awards but that doesn't mean you should neglect going to the other side of the harbour for a tipple or two. From basement bars like Time Park to sky-high venues like Ozone and Aqua Spirit, Tsim Sha Tsui has no shortage of truly great places to enjoy a drink. In this bustling district, you're bound to find something to satisfy all sippers, whether it's world-class cocktails at Butler, premium whiskies at Tiffany's New York Bar or delicious craft beers at the likes of Kowloon Taproom or Zhang Men Brewing Company. Oh, and if you're just in search for a really good time, there's even a darts bar. RECOMMENDED: Be sure to check out our Tsim Sha Tsui neigbhourhood guide for the best things to see, eat and do while you're here.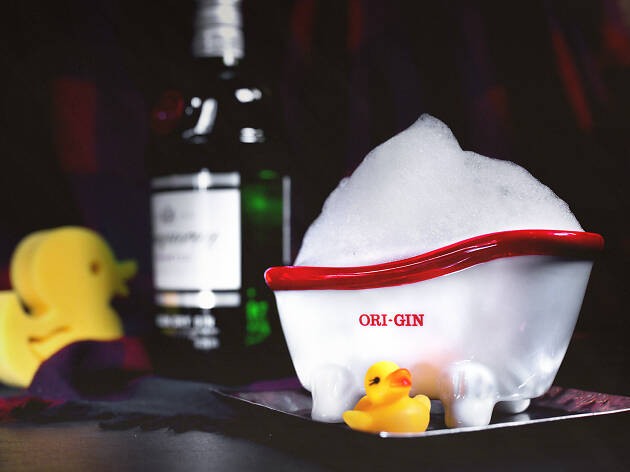 9 best cocktails to Instagram in Hong Kong
Hong Kong is home to some of the best bars in the world, like The Old Man, PDT, Quinary and Bar De Luxe. Whether you're sipping drinks on one of Hong Kong's best rooftop bars or somewhere in Central or Wan Chai, more often than not, some of the finest creations made by the city's excellent bartenders just happen to be extremely photogenic too. Whether you're chasing likes or just after a cocktail that looks as good as it tastes, we've got Hong Kong's most Instagram-worthy drinks right here for you. Take a sip and get snap-happy!RECOMMENDED: If you're looking to photograph more than just drinks, just visit Hong Kong's most IG-worthy locations or picturesque housing estates.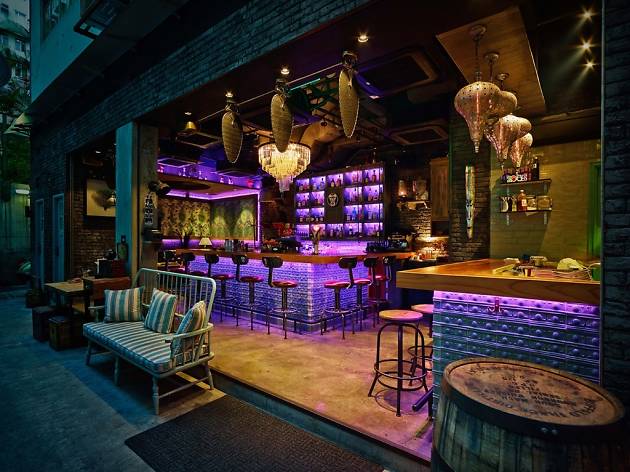 The best bars in Wan Chai and Admiralty
Once infamous for being the seedy heart of Hong Kong Island, Wan Chai has shed much of its sleazy reputation. Sure, it's still not entirely wholesome – there remains a good number of bars on Lockhart Road that don't count as 'family friendly' – but the neighbourhood has come a long way and is now home to an increasing number of top-tier bars complete with brilliant cocktails and amazing rooftop views. Not to mention some awesome cheap eats too. Admiralty next door is no slouch either when it comes to offering good places to drink.Join us as we count down the top 20 bars in Wan Chai and Admiralty and guarantee no solicitation, just celebrations.
See more bar features