Hong Kong Bars
Your guide to the best Hong Kong bars to visit – all reviewed anonymously and impartially by our experts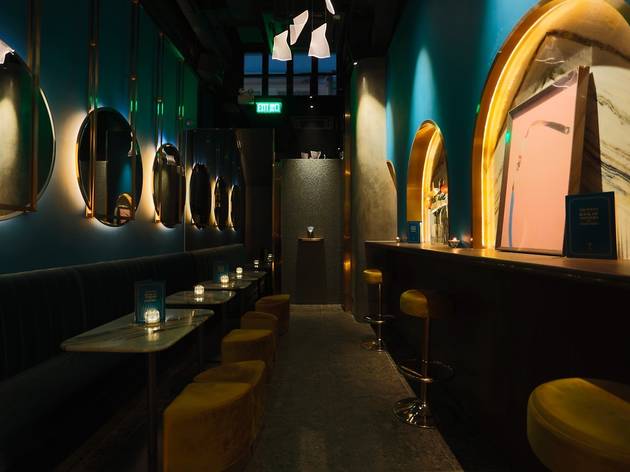 Best speakeasy-style and hidden bars in Hong Kong
No one has actually been to a speakeasy, well, unless you're 100 years old and have lived through Prohibition in the 1920s and early 1930s that is. What we call 'speakeasies' in Hong Kong are themed bars inspired by the vestiges of the Prohibition era, bars that are intentionally hidden from plain sight, lacks signage, discreetly located in obscured entrances, and showcasing cocktails and experiences designed to look like you're going back in time. Discovering these bars are already part of the drinking experience and with most of us confined in the city, drinking at these 'hidden' dens can be a magical encounter. And while locating these 'secret bars' is not a daunting task, finding the very best is entirely a different matter. Read on to discover Hong Kong's best-disguised drinking holes and bars-within-bars that serve quality drinks that will keep you coming back for seconds. RECOMMENDED: Are you a fan of unusual drinking and dining concepts? Check out our list of Hong Kong's best quirky restaurants and cafes.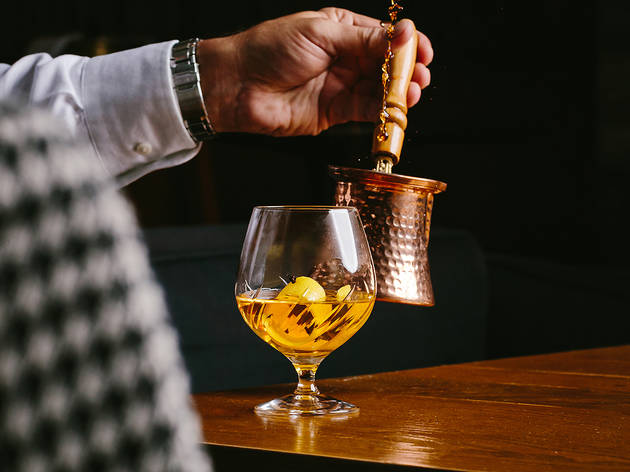 Where to drink in Hong Kong this October
Autumn is now in full swing and bartenders are finally slinging new and seasonal libations behind the bar, and we're excited that fall is bringing in a slew of new bars in the city too. So, if you're hankering for a drink this October, here's a line up of bars and venues to get your drink fix. RECOMMENDED: Looking for new bites in the city? Check out the best menus to try in Hong Kong this autumn.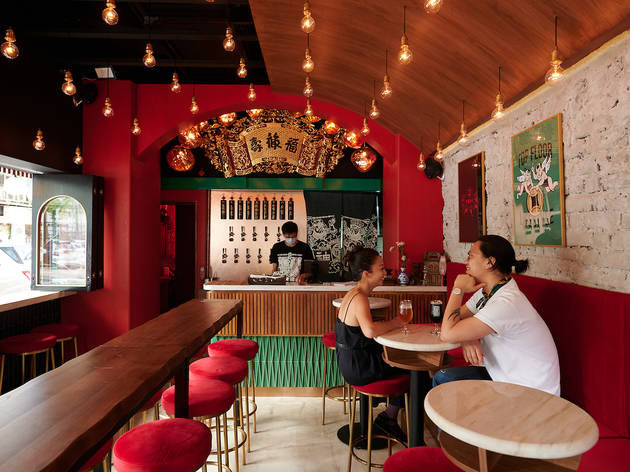 The best beer bars in Hong Kong
Hong Kong's beer scene is booming with homegrown craft breweries bursting onto the scene one after another. Such fast-paced growth has naturally coincided with an explosion in the number of great bars serving craft beer across the city. In fact, it's fair to say that no matter where you are in Hong Kong – from Sai Kung to Lamma Island – you're never too far from a quality beer bar. The next time you're feeling thirsty, drop into one of these excellent places and settle down for a great time. Cheers! RECOMMENDED: If it's a view that you're after, check out some of our city's best rooftop bars that all come with a fab view.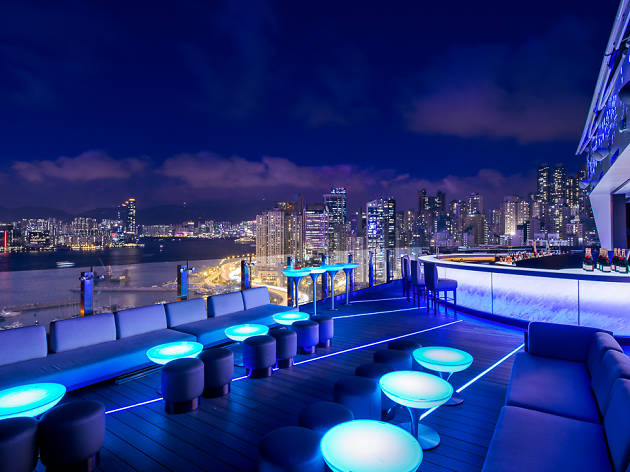 Best rooftop bars in Hong Kong
Hong Kong's skyline is legendary. Centred on Victoria Harbour, it's a nightly festival of neon and LED lights flickering against glass towers. But it's not ideal to huddle amongst the masses at the harbourfront to take in the views, especially when everyone's trying to get a piece of the action during Mid-Autumn Festival. Thankfully, Hong Kong has a bundle of rooftop bars that offer some jaw-dropping views of the city. Whether you're planning a romantic night under the stars, a festive celebration with your nearest and dearest, or just looking for somewhere to get away from – or above – it all, one of these watering holes in Hong Kong is sure to have you covered. RECOMMENDED: You can get the views without the tipples too. Check out these picturesque places to catch the sunset, or go for an adventure to Hong Kong's best spots for stargazing.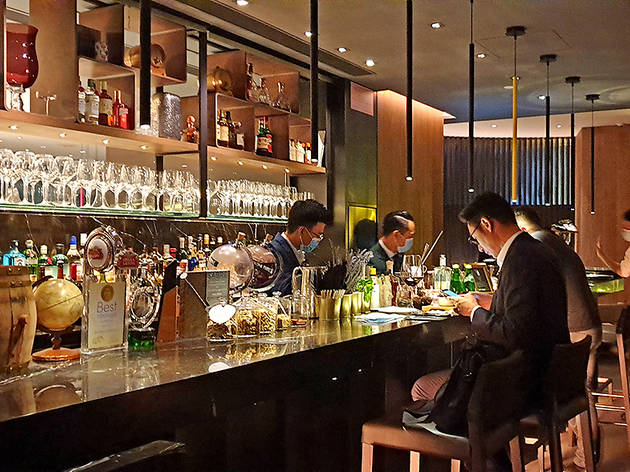 How you can help Hong Kong's bar industry while social distancing during coronavirus
With the recent developments in the city, bars are once again shutting their doors starting July 15 until July 21. While everyone needs to follow social distancing and be responsible for their movements, it is also essential that we do everything we can to help our favourite local bars so that they too can survive these challenging times. Here are a few ways you can still support local bars that don't require being physically present. RECOMMENDED: Looking for spirits, wines, and beers on the go? These delivery services are riding to your rescue
See more bar features
The best bars in Hong Kong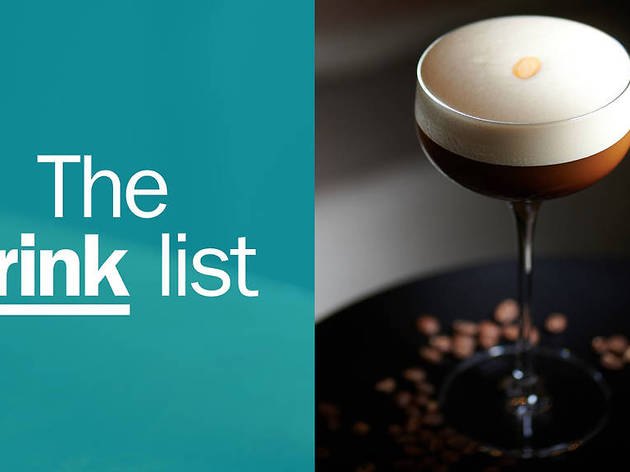 The 50 absolute best bars in Hong Kong
October 2020: Even with the current climate, Hong Kong's bar scene is still going strong. The year's challenges caused some of our favourite establishments to close their doors permanently, but we've also seen our favourite bars bounce back amid the struggles, even opening new bars along the way. Winter is fast approaching, and the city's top mixologists and sommeliers are shakin' up new and exciting libation for thirsty imbibers. Here's our roundup of the best bars you need to visit in Hong Kong today. Current social distancing guideline: Since September 18, Hong Kong bars, pubs, and nightclubs were finally allowed to reopen, limiting its service to accommodate only 50 percent capacity, seat only two people per table, and close their venues after 12mn. Dance floors will remain off-limits and live performances prohibited. Visit this link for updates on social distancing regulations in Hong Kong. Whether you want a fancy cocktail at a speakeasy-style bar, a bottle of biodynamic wine, a hazy IPA at a craft beer joint, a cold fizzy G&T, a dram of IB or NAS whisky, or something else entirely, there's something for you in our famously crowded and fast-paced city. We've put our livers on the line to deliver you a definitive list of the 50 best Hong Kong bars to visit for 2020. Visited somewhere on this list and loved it? Share it with the hashtag #TimeOutDrinkList. You can also find out more about how Time Out makes recommendations and reviews bars here.