Hong Kong Bars
Your guide to the best Hong Kong bars to visit – all reviewed anonymously and impartially by our experts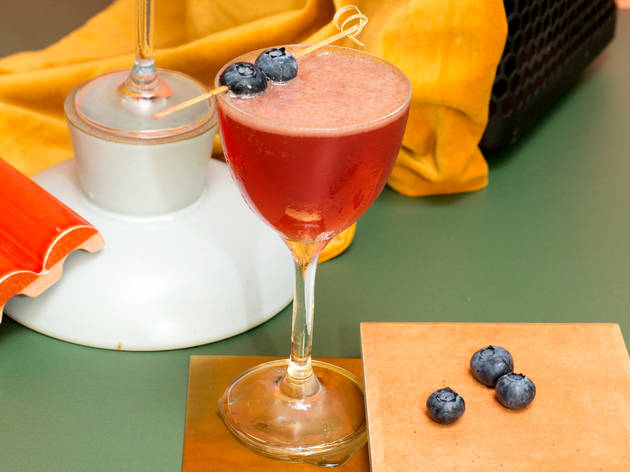 The best Hong Kong bars for mocktails and low alcohol drinks
Ever had trouble looking through the listings of the best Hong Kong bars for a place that offers drinks that are a little less hangover-inducing? We feel you. After all, who needs another hangover? Well, if you thought the city's bars only catered to the 'work hard, play hard' crowd, you'd be wrong. More and more bars are taking into consideration customers who prefer their cocktails light or even entirely alcohol-free. Here are our favourites.RECOMMENDED: Prefer your drinks cheaper? Check out our guide to Hong Kong's best happy hours. Or if you want to stay in, try the best alcohol delivery services.
Let the good times roll at Hong Kong's first ladies-only speakeasy
Head through the grand double doors, up the elevators and down a dim corridor somewhere within the walls of the newly-opened Rosewood hotel, and you will find an inconspicuous knob. Flip the panel up, enter the password, and with a resounding whoosh, the wall will open inwards, leading you into Hong Kong's first ladies-only speakeasy – XX. Named after the chromosomal combination only females possess, the sultry cocktail bar is a haven for girls. Sorry, gents, it's no man's land from here! Much like the hotel, XX is furnished luxuriously without an ounce of pretentiousness or contrivance. With the birds-and-bees patterned wallpaper, plush, emerald green couches, and sensual lighting from ornate chandeliers, the hidden bar is an ethereal oasis specifically tailored to ladies' likings. Among their signature cocktails, we were feeling Sexy. A champagne-based cocktail, the Sexy ($160) is an intoxicating concoction of jasmine, bergamot orange, fizz and London No. 3 Gin. Citrusy and sweet and velvety smooth when it hits the tongue, the fruity bergamot proves a perfect foil for the sharpness of the gin and the effervescence of the champagne. Topped off with a dainty jasmine flower in its tall, slender glass, Sexy is the quintessence of femininity. The BFF ($130), in contrast, is a refreshing, light, easy-on-the-throat highball that pairs Fair vodka with cucumber juice, pine needles, and yuzu vinegar. Combined with a decorative, rolled-up slice of cucumber containing pine needles an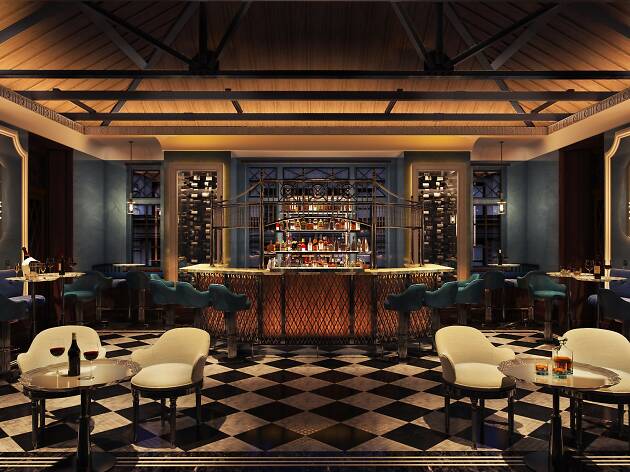 The best bars in Central
Deciding on the best bar in Central is a contentious issue. While we can't scientifically prove it, there's probably nowhere on Earth with as many quality drinking dens just around the corner from one another as our cramped CBD. Sure, the 'hood might not have the underground kudos belonging to Hong Kong's most hipster neighbourhoods like Sheung Wan and Sai Ying Pun, but who cares when the area is home to some of the best cocktail bars and whisky bars on the planet.Whether you're interested in the latest meticulously made cocktail at Bar De Luxe, a fine selection of wine at La Cabane, local craft beer by the bottle at The Globe, or one of the best rooftop bars in Hong Kong like at Popinjays, you can find whatever you desire in Central. The only trouble is knowing where to start. That's why we've rounded up 28 of the best bars from the neighbourhood that provide Central's finest libations. You need never go thirsty again.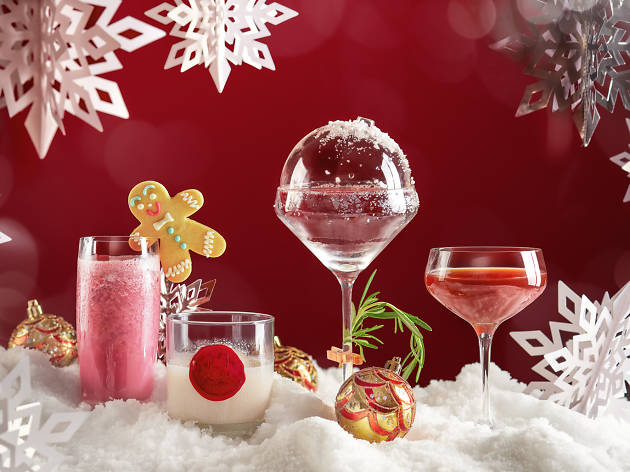 The best festive cocktails in Hong Kong to try this Christmas season
'Tis the season to be jolly, which means celebrating with friends and family and maybe indulging in a few festive cocktails. Whether you prefer your festive drinks classy like a hearty glass of mulled wine or spiced up and fun like a "sugar cane rush", we've rounded up some of the best spots for the most festive cocktails in town this holiday season. RECOMMENDED: Looking for more things to do this Christmas? Check out our complete guide to a perfect Christmas in Hong Kong, sample some of these season's eatings for a mouth-watering Christmas meal in town or get crafty with these Christmas workshops.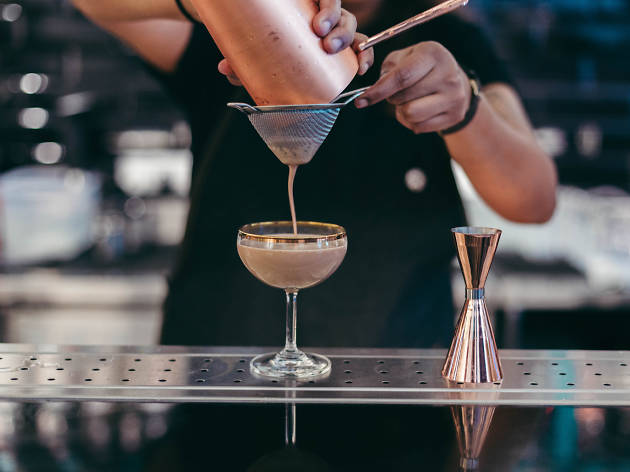 What your drink order says about you, according to Hong Kong bartenders
Ever wonder if your friends secretly judge you for not knowing what to order at the bar? Or maybe you've always wondered what the bartender thinks about your fancy cocktail order – are they impressed or do they just think you're pretentious? We picked the brains of five bartenders in Hong Kong and learned everything from whether or not they're secretly judging you to the best way to get a bartender's attention on a busy Friday night. Bottoms up! RECOMMENDED: From speakeasies to sake joints, these are the top Hong Kong bars shaking and stirring your favourite drinks. If you're trying to cut back on alcohol, though, these Hong Kong bars serve excellent mocktails every bit as creative as their alcoholic offerings. 
See more bar features