Music & Nightlife in Hong Kong
Your guide to the best nightclubs, live music and concerts in Hong Kong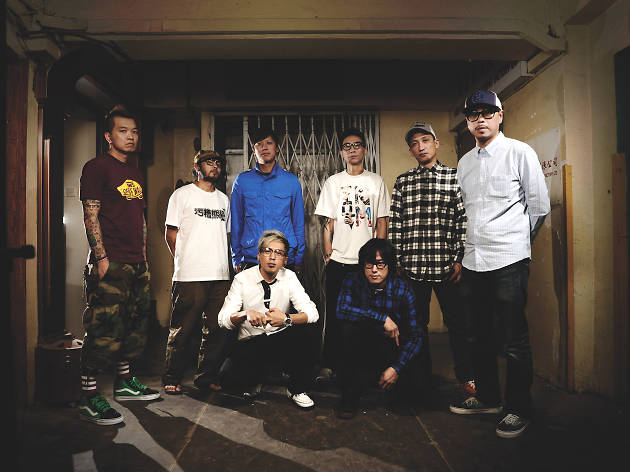 8 best songs that get Hongkongers pumped
Over the years, many Hong Kong artists, from icons like Roman Tam and Sam Hui to hip-hop groups like LMF, have penned some great tunes and bangers that have resonated with Hongkongers. Here are eight songs that celebrate our SAR for every occasion, from karaoke sessions to marches.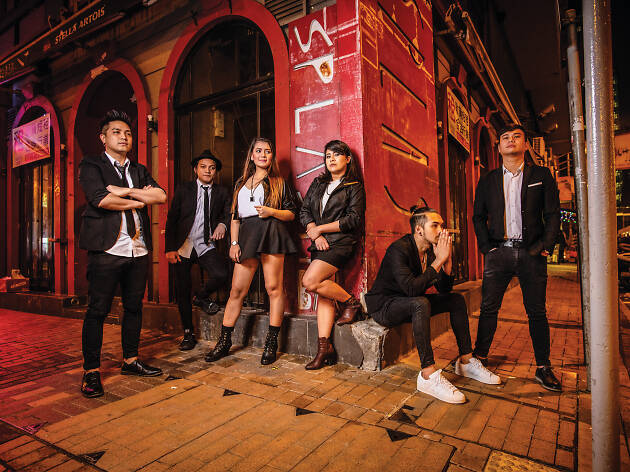 Meet 4 Wan Chai house bands taking the city's music scene by storm
Performing for up to six days a week and seamlessly switching between golden oldies, rock anthems and whatever else their audiences request, cover bands are some of the hardest-working players in our city's music scene. These four Wan Chai cover acts tell us just how it's done.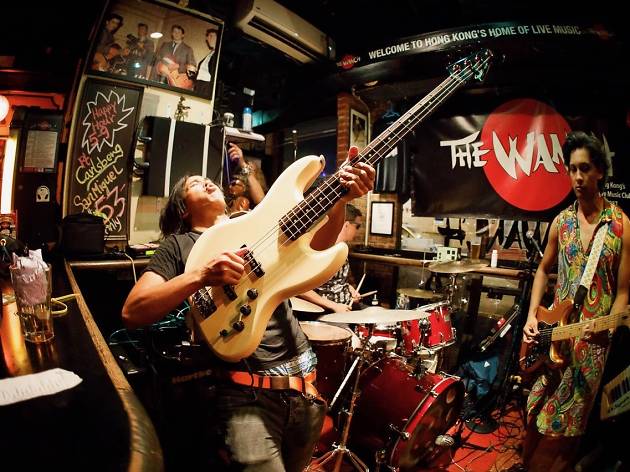 Best places for live music in Hong Kong
Hong Kong's music scene has grown steadily stronger in recent years, not just in terms of the talent, but also the promoters and platforms dedicated to bringing these acts to those who will listen. While high rent and stringent regulations still make it difficult for the local indie circuit to be as big as, say, New York or London, there is an increasing number of live music venues that are giving a voice to the city's finest performers. Whether it's a classy cocktail bar like Foxglove that touts world-class jazz, a casual live house like Lost Stars that champions up-and-coming indie acts, or even boisterous bars like The Wanch and Ned Kelly's that do classic rock and cheap beers, here are some of the best spots in town to catch a great live music show. RECOMMENDED: From the biggest stars to the coolest indie acts, check out our list of the best concerts and gigs that are happening in Hong Kong.
See more music & nightlife features
Upcoming live music events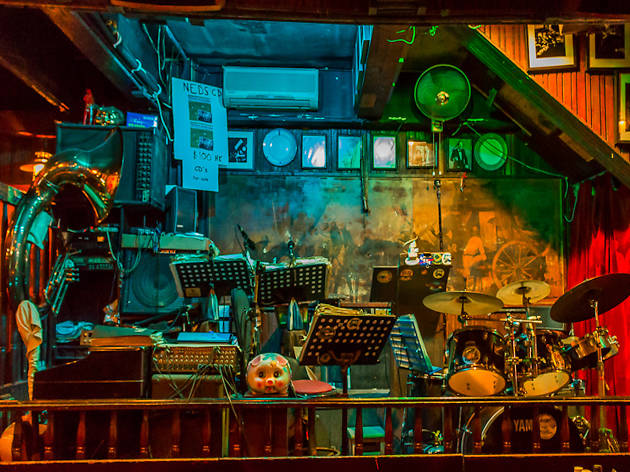 Ned Kelly's Last Stand
One of Hong Kong's oldest and best-loved bars, with a house band that has attained legendary status, plying their trade every night. You'd think the same band doing roughly the same thing every night would get stale, right? Not so, these boys are proper, old-school showmen, changing the makeup of the performance every night, adding fun little skits (using a tea pot as an instrument with amazing success comes to mind), and interacting with the audience. If you have any interest in live music and you're new in town, Ned Kelly's is an initiation.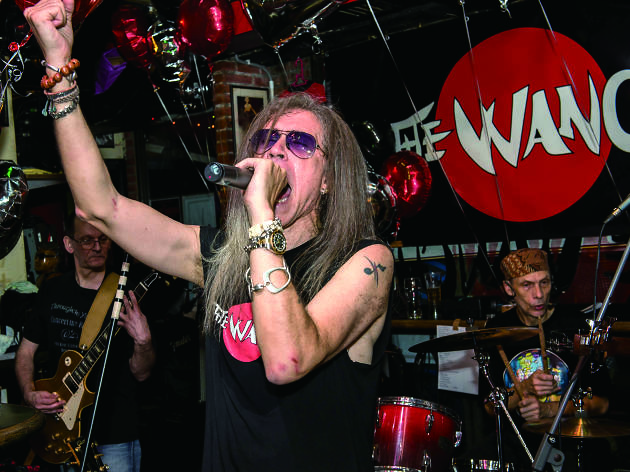 Acoustic Happy Hour
Wouldn't be much of a list without The Wanch. This Hong Kong institution has been the city's live music community centre since 1987. There's a performer/band on every night and it's always free. Any night's a good night to get down to The Wanch, but for a jumping off point if you've never been, go to their Acoustic Happy Hour. Delivering delightful covers and crowd-pleasers (and maybe the odd tune you've never heard of), as well as the odd original played by whoever really feels like getting up on stage and belting one out - it's ground zero for Hong Kong's live music.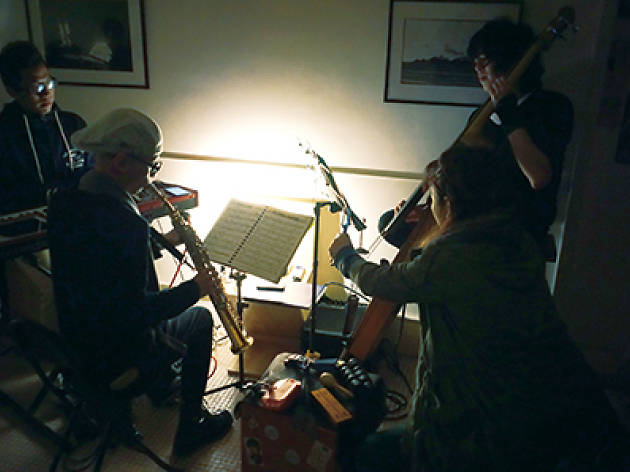 Visage One
One of the city's best kept musical secrets. Considering that Visage One is actually a hair salon, the music is literally secretive. But, every Saturday, owner and live music fanatic Benky Chan opens the doors to this tiny, intimate hair dresser and turns it into a pseudo jazz bar with some of the city's best musicians playing nose-to-nose with the small group of plucky music lovers that manage to get in. When we say it's a secret, it's not really. There's usually a cue down the street, so if you want to see what all the fuss is about. Get there early. Maybe a get a trim while you're waiting.
See more upcoming music concerts