Music & Nightlife in Hong Kong
Your guide to the best nightclubs, live music and concerts in Hong Kong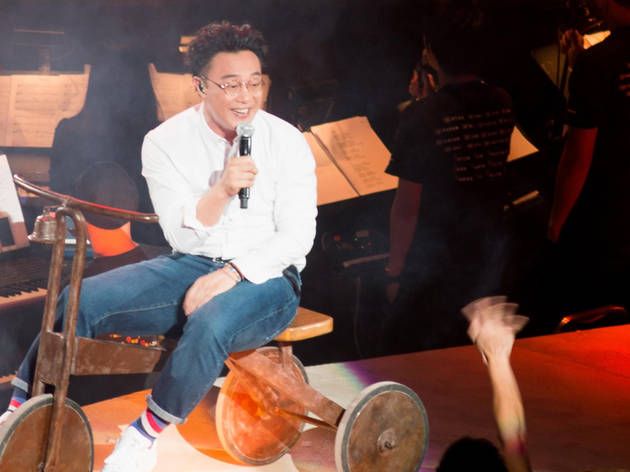 7 most popular Cantopop karaoke songs from the 2000s
If you're a 90s kid who grew up in Hong Kong, karaoke was probably your go-to activity (remember Green Box and Red Box?). Well, that and going to arcades and gaming centres. From catchy anthems to tear-jerking ballads, there's a whole library of Cantopop classics from the 00s – all of which make for a perfect belting session at karaoke. Here are some of the most classic ones. RECOMMENDED: Were you more into cartoons as a kid? Then get nostalgic over these classic cartoons from the 90s.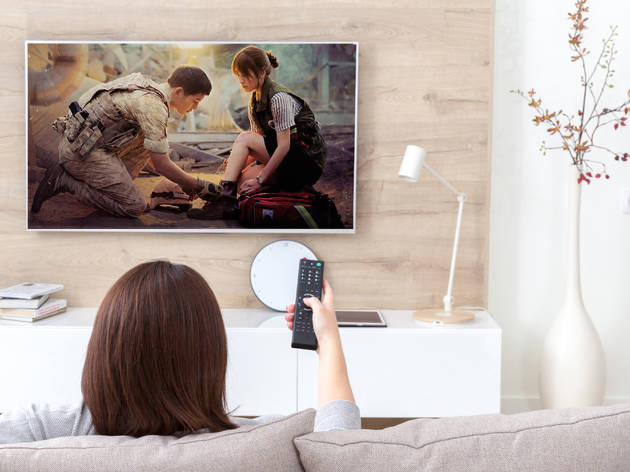 The best K-Drama songs from your favourite shows
The musical score is sometimes the best part of any movie or TV series because it helps the viewer resonate in an emotional or happy state. On that note, behind every epic K-Drama is, of course, the right background music that gives you all the gooey feelings when you're glued on your favourite show. If you're done bingeing on your favourite K-Drama and have not entirely gotten over the characters and storylines, here's a roundup of the best K-Drama OST you can add to your playlist so you can reminisce your favourite scenes. RECOMMENDED: If you're a 90s kid who grew up in Hong Kong, check our list of Cantopop classics from the 2000s – perfect for your next karaoke session.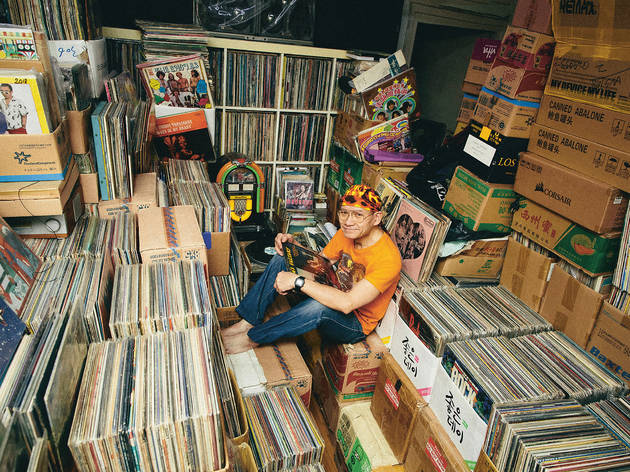 On the record with Hong Kong's most famous vinyl collector
Four years after initially meeting with Hong Kong's most famous record collector, Time Out revisits the vinyl hero himself, Paul Au, to find out how the state of vinyl has changed in Hong Kong. By Ananta Agarwal Of course, some things haven't changed since we last caught up with Paul. His apartment is still packed with his precious records stacked on shelves and in storage boxes – just like four years ago. A cursory glance around the room reveals Madonna and Bowie, some Motown classics, and other Cantonese rarities from the sixties.  A Pioneer turntable forms the focal point of the apartment, a record of some description perpetually spinning atop it fills this pokey Sham Shui Po apartment with a rich and warm sound. This time it's Lennon lamenting how "It's been a hard day's night and I've been working like a dog." And on this note, we pick up where we left him nearly four years ago.   Image: Max Power Disregard the inevitable challenges posed during a tumultuous 2019, and the past few years have been good to Paul and his vinyl. In an industry in which artists are finding it increasingly difficult to carve out a living through sales alone, data up to mid-2019 shows vinyl having sold 8.6 million units – and that's not counting the millions more doubtless picked up in thrift stores – in a wave of wax that saw it poised to pip annual CD sales for the first time since 1986. It's true that CD and digital sales continue to plummet, and streaming unfortunately doesn't compete in te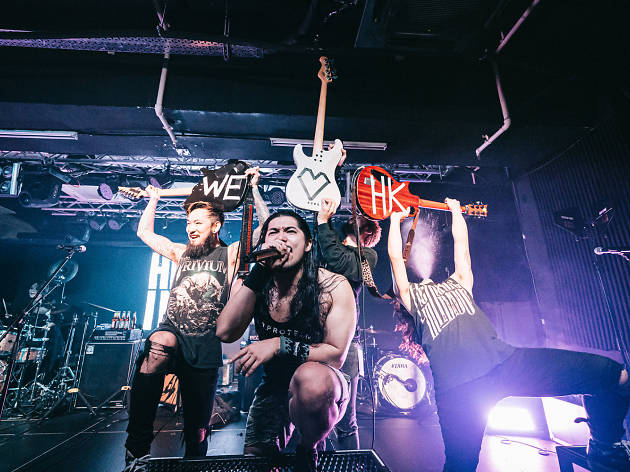 The legacy that Hidden Agenda: This Town Needs leaves behind
You may have already heard the sad news that Hidden Agenda: This Town Needs will be closing down after hosting its final show on February 27, in which several local indie bands will perform. Much more than your average livehouse, this special venue has prided itself on hosting countless underground acts, off-the-wall events and hipster markets; making it a true hotbed of counterculture in our city. Ahead of the closure, Time Out Hong Kong sat down with This Town Needs' co-founders, Joshua Chan and Hui Chung-wo, to gain some perspective on their journey up until now, and future outlook. RECOMMENDED: Want to support live music elsewhere? Check out our list of the best live house bars in Hong Kong. The two had a rocky start with music venues, Hui reveals, with their previous livehouse stirring up "quite the controversy" over working visa complications, and ultimately having to close. Fortunately, the duo's passion to provide live indie music to a niche Hong Kong crowd didn't vanish with this incident. After taking some time to view a string of different spaces – from factory units to commercial buildings – they opened a subsequent venue at Ocean One in Yau Tong.  Hui wanted this new venue, named Hidden Agenda: This Town Needs, to become a pay-what-you-want, self-funded venue, where musicians and organisers like himself and his colleagues enjoy what they do in a creatively nurturing environment. Unfortunately, recent events in Hong Kong have negatively affected this vision.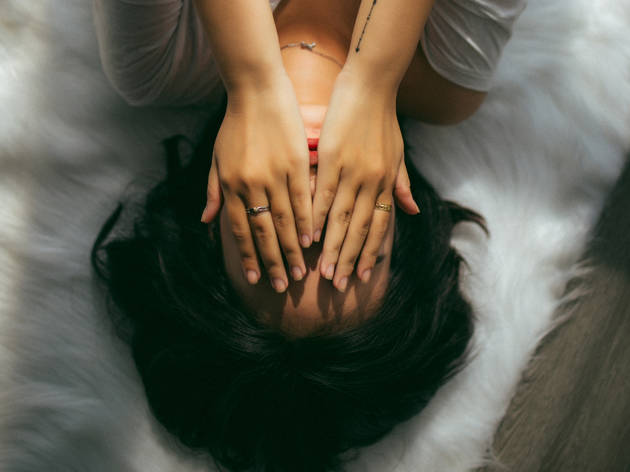 5 depressing Cantonese love songs about breakups
Roses do have thorns, and Valentine's Day doesn't always mean butterflies and rainbows. Whether you've just had a big fight with the person you care about the most, going through a breakup, or have made the tough decision to end things, this playlist of Cantonese breakup songs will be just what you need for a therapeutic crying sesh. RECOMMENDED: Feel like going out instead? Hong Kong has some banging live music venues.  
See more music & nightlife features
Upcoming music & nightlife events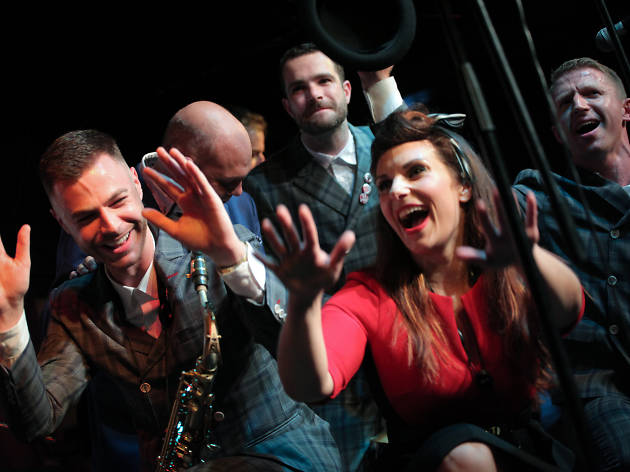 The Underground HK: Funk Ska Nation
Kicking off its 16th year of hosting live music events in Hong Kong, The Underground is making its grand returns on May 16 with Funk Ska Nation....
Buy
See more upcoming music concerts