Music & Nightlife
Your guide to the best nightclubs, live music and concerts in Hong Kong
UK pop star Dua Lipa announces Hong Kong show
Eminently danceable – yet thoughtful enough to warrant respect from more discerning musical circles – 22-year-old Dua Lipa turned heads with her eponymous debut album released last year. The young singer-songwriter's natural gifts and intuitively enjoyable tunes lead her to become one of the highest streamed female artists in the UK last year.  Good news then that the talented young singer is coming to Hong Kong's MacPherson Stadium on Tuesday, May 1, with tickets available from Cityline from February 27 (after 2pm). Her next visit to Hong Kong will undoubtedly see her play AsiaWorld so get in now to see her in (relatively) intimate surrounds.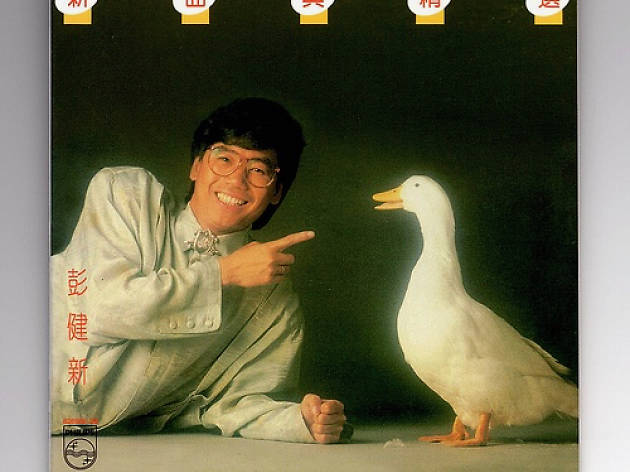 The eight worst Hong Kong album covers
Like anywhere music-obsessed, Hong Kong has produced tunes that run the gamut from atrocities to masterpieces. Our city has created a genre all its own than we can be proud of, and while we enjoy poking fun at some of Cantopop's more interesting album cover choices, the delightfully over-the-top garish cheesiness is part of what makes them amazing. Let's celebrate that.  If you think we're being too negative, worry not. We'll also be looking at the best album covers in the coming weeks, so look out for that! In the meantime though, why not have a look at our guide to the greatest Cantopop songs of all time or see what you, our readers, decided were your favourite cantopop songs!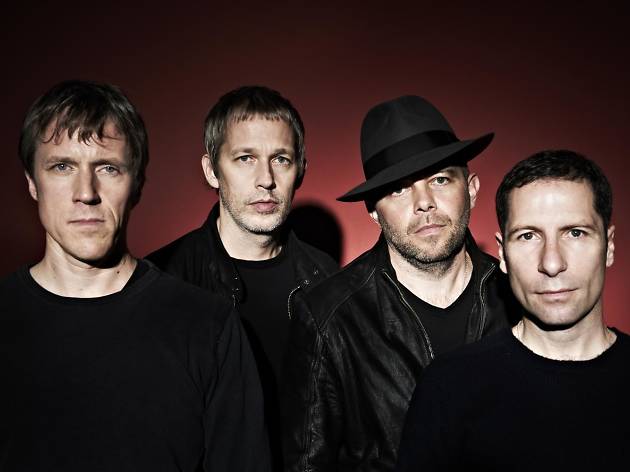 Interview: Ride
Along with bands like My Bloody Valentine and Slowdive, Oxfordshire four-piece Ride stand as one of the progenitors of shoegaze as we know it today. Hazy, fuzz-laden guitars, dream-like voals and large soundscapes are all well-worn phrases and terminologies now but in the late 80s to early 90s, it was mind-blowing stuff. It's a shame then, that Ride's end in 1996 was an unfitting one. Their last studio album, Tarantula, was created in a myre of tension between the band's members over contrasting opinions as to what their sound should be moving forward. And so, here we are, almost 22 years later and Ride are back with a new album (produced on the back of touring for several years) produced by electro stalwart and gifted producer, Erol Alkan. When Weather Diaries was released in June 2017 it proved to be a resounding return to form for the UK rockers. It's with great joy then, that we speak to the band as we welcome them back after a two year absence as they play their first-ever headline show in Hong Kong.How do you feel about returning to Hong Kong? I'm really looking forward to it. The last time we were in Hong Kong was for Clockenflap back in 2015. And there was so much excitement then because we were playing somewhere we'd never played before, so it was a real buzz, in no small part down to that incredible location, looking out from the stage over the harbour. I'm hoping to see more of the markets when we come back this time.A lot of bands here take heavy influence from Ri
See more music features
Club nights and DJ gigs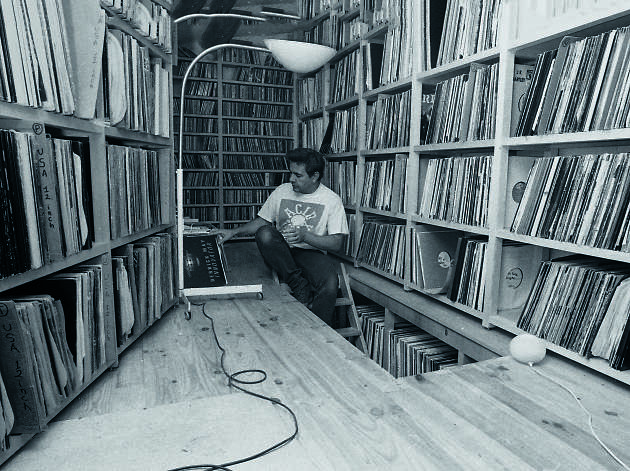 Interview: Laurent Garnier
Hong Kong's version of Sónar – which returns to Science Park next month – is very much in the spirit of the festival as when it debuted in Barcelona in 1994, showcasing the pioneers rather than the celebrities of the EDM scene. There are few people that represent the roots of the event better than legendary French spinner Laurent Garner. The 52-year-old played the at the first festival 24 years ago and will surely be top of most people's must-see acts for this year's Sónar. We chat with the great man as he prepares to make his way to the SAR.What's your take on Sónar and where it fits within the current global festival scene?It's great that Sónar has taken so many risks with its programming over the years – it's always been very daring. I've been following the festival for nearly 25 years and they're always proposing very alternative, forward-thinking acts and presentations. It's managed to keep itself somewhat underground in how it's curated. There's other festivals in Europe that don't necessarily focus on the mainstream but I think Sónar offers a truly 360-degree view of EDM.You're often described as 'the DJs' DJ', which we've always found strange as it seems you've always been more interested in showing people a good time than playing up to any kind of elitist DJ sensibilities…My proritiy has always been playing music and making people dance. As a DJ, my job is to try to read the crowd, understand the crowd, have a relationship with the crowd and try to make them have the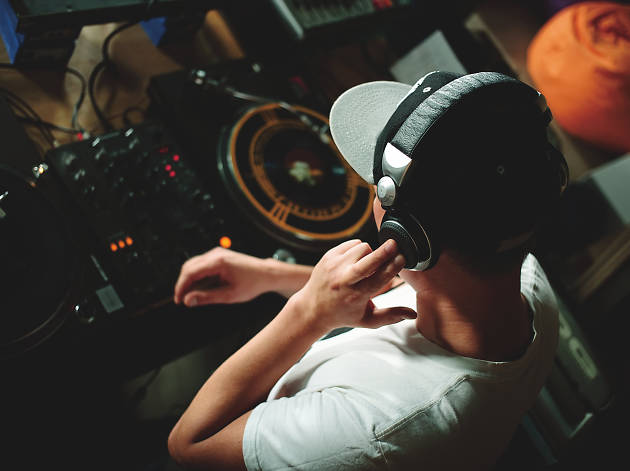 Where to buy DJ gear in Hong Kong
There's no shortage of places in Hong Kong selling what you need if you want to take up the guitar or violin, but who's catering to the wannabe superstar DJs out there? Don't worry, you haven't been forgotten. Whether you have merely a cursory interest or you're a fully-fledged pro, there's somewhere on this list with the equipment for you. And, once you've got yourself set up, why don't you commit some of your creations to disc? Check out our guide to Hong Kong's best recording studios.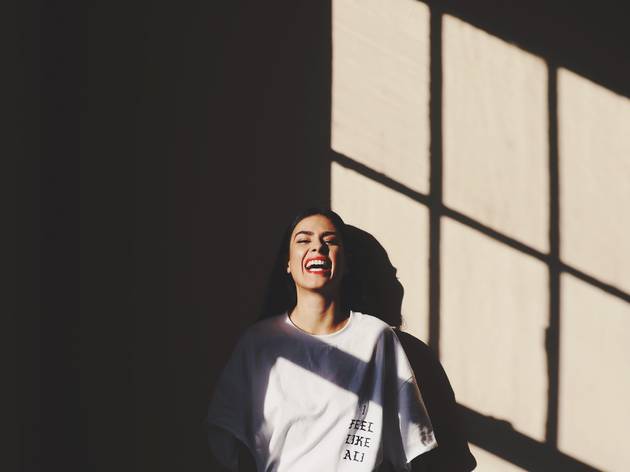 Artist showcase: Y3LDA
Many would consider a set at Clockenflap to be the crowning achievement of any Hong Kong-based DJ. But Yelda Ali, aka Y3LDA, has made our city a base to not only deliver her unique sets – a delightful blend of hip-house, alternative RnB, nu-disco and trap – but for her altruistic agenda, planting the seeds for actionable change in the city. Time for a chat.Your background's unusual, so how do you like to introduce yourself?I'd like to consider myself a freedom fighter, entirely unrelated to region. My purpose is to ensure I, and those who cross my path, believe they are enough and can live exactly as who they are. This entails not having to conform to societal or familial expectations which is often a fight, as many of us well know.  What kind of music do you spin? Bass is incredibly important to me. If the bass is kickin', whether it's disco, hip-hop or deep house, I'm likely adding it to my Serato software.  You also run Camel Assembly, tell us about that... Camel Assembly is an international community of creative female leaders who gather to make change. It started as a brunch amongst my girlfriends and I in New York City, and was based on an organic culture of collaboration over competition. We came together to exercise our creative muscles and make change – we launched internationally in Hong Kong in 2016 with that same intent. After seeing the global relevance of these traits, we've launched in seven cities across the world, led by some of the most inspirational le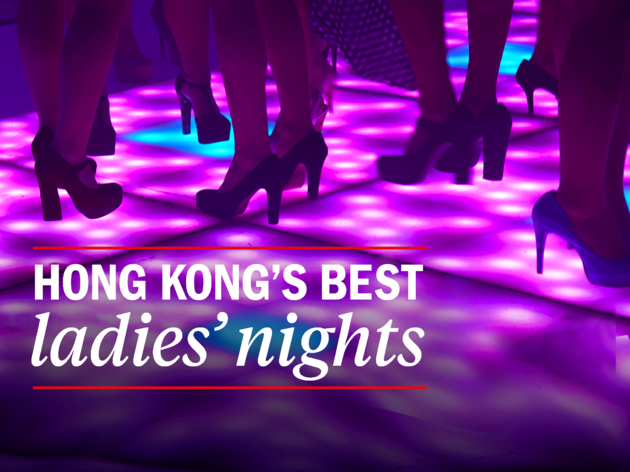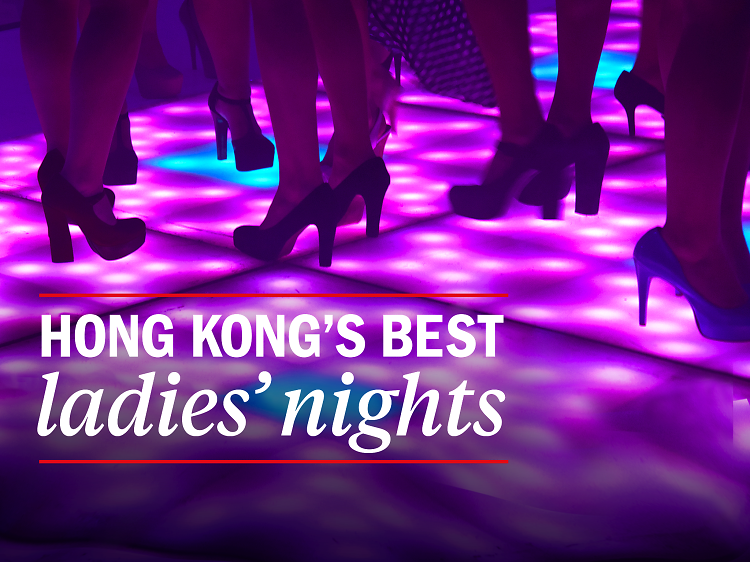 Hong Kong's best ladies' nights
Planning a girls' night out because afternoon tea and macarons just ain't cutting it? Whether you're looking to keep it classy with bubbles, gossip and beautiful surrounds or aiming to rough it on a proper messy blowout, we have the answers. This is Time Out Hong Kong's guide to the best ladies' night deals where you can score free-flow drinks, cocktails and more to keep you and your pals happy. Men, if you're feeling left out, check out our guide to the best bars in Hong Kong.
See more club nights and DJ gigs