Travel
Hong Kong and worldwide travel and city guides, plus hotel news and deals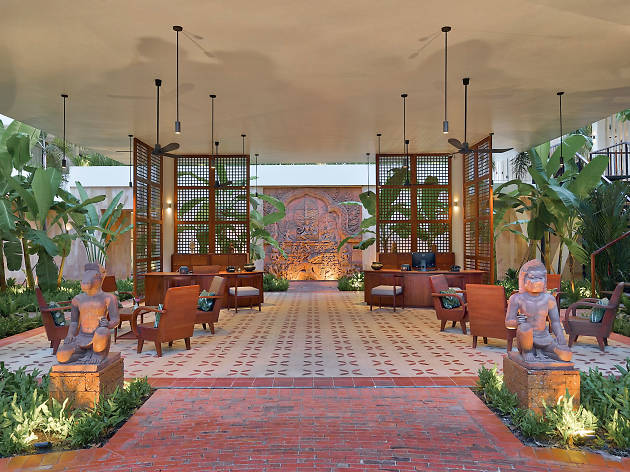 Make Siem Reap your next getaway
In terms of Southeast Asia, it would be inaccurate to categorise Siem Reap as a place that is 'off the beaten path'. The fact is, Cambodia's second fastest-growing city has naturally been a tourist mecca for years now, ever since it became recognised by intrepid travellers as the de facto gateway to Angkor Wat. Despite this, however, this little city is more than meets the eye. In addition to nearby ancient ruins ripe for exploration, you can stay in some luxury digs, kickback with a coffee at one of many al fresco cafes, grab a cheeky pint on Pub Street, take in colonial architecture and get to know the remarkably friendly locals. Siem Reap has a lot to offer and you only need a few days to get the most out of it. RECOMMENDED: if you're all about Southeast Asia then you should also check out our articles on Phnom Penh and Vietnam's Can Tho.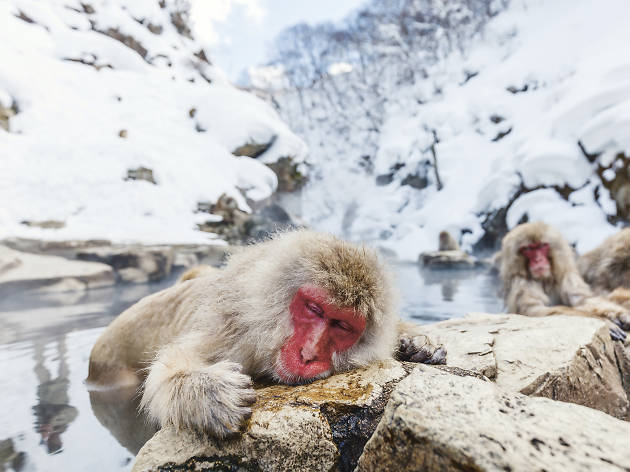 The best places in Japan for a winter getaway
Japan has become something of a tourist mecca in recent years, with visitors from around the world flocking here to take in all manner of cultural delights and nature spots. One of the best things about this breathtaking country is that it enjoys four clearly defined seasons, and as winter rolls in, many of its usually verdant landscapes are transformed into frosty winterscapes perfect for skiing, hosting unique festivals or just admiring while enjoying a soak in a hot spring. For those of you looking for a Japan getaway this winter, here's a rundown of our favourite Japanese winter wonderlands. RECOMMENDED: Looking for a staycation? Check out these unique luxury camping and glamping sites, or romantic hotels in Hong Kong.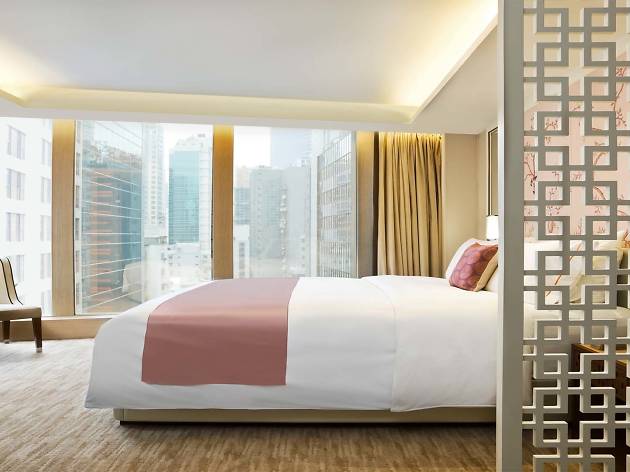 The ultimate Hong Kong staycation guide
Island life Beach Retreat, Lantau Pitching itself as a retreat for the body, mind and soul, Sommer Life Beach Retreat sits right by the water with its own private beach just past Silvermine Bay beach in Mui Wo. The work of life coach Nathalie Sommer and her partner, Matt, the property offers more than just a place to stay, with personal coaching sessions and organic vegetarian breakfast, lunch and dinner on offer as part of the package (room only is also available). There are two spacious double bedrooms available for rent, both with en suites, along with an open kitchen, lounge and dining areas, plus a large stone courtyard and a French bulldog called Jolie. If you're looking to escape the city, this is the perfect spot. Prices from $1,100 per night, or $1,900 all-inclusive. Sommer's Life Beach Retreat, 34 Tung Wan Tau Rd, Mui Wo, Lantau, 5501 8633; nathaliesommer.com/sommerlife. Auberge Discovery Bay, Lantau If you're looking for the full holiday resort experience, the Auberge has you covered. This 325-room hotel is situated in Discovery Bay's North Plaza and features a range of facilities including a 25m outdoor pool, fitness centre and spa. Accommodation comes in four room types and six suites, from the 322sq ft Mountain View room to the Ocean View three-bedroom deluxe suite. Expect king-size beds and 40in flat screen TVs, along with sunken baths in some rooms and stunning views. There's a restaurant and sports bar on the property and a range of other options just a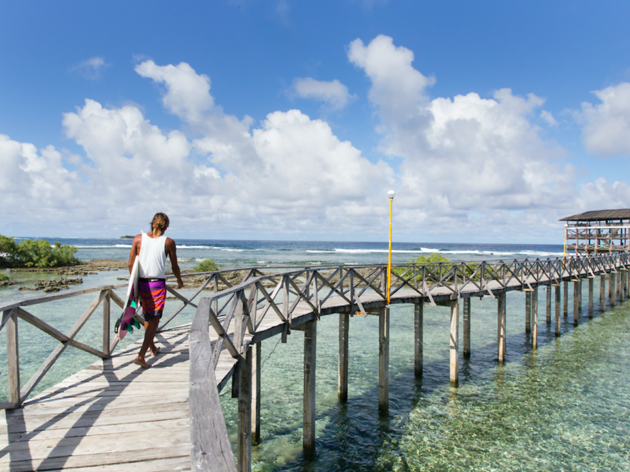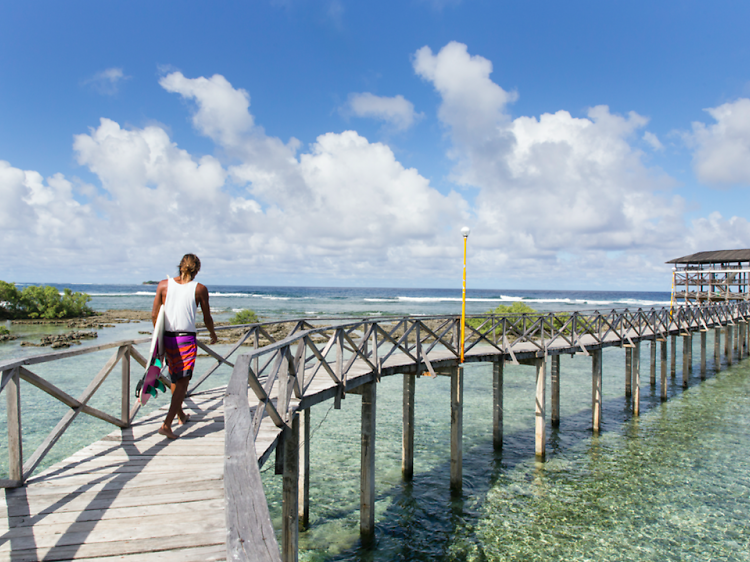 Paradise Found: A travel guide to Siargao, Philippines
Unlike much of the more travelled islands in the Philippines – looking at you, Boracay, Bohol and Palawan – Siargao has remained relatively off the beaten path. It is, however, steadily catching the eyes of mainstream media and wanderlusters alike, and deservedly so. While not exactly a food and drink destination, it offers unbelievable surf, white sand, turquoise water, a coconut for every occasion and, most importantly, the kind of island hospitality that makes you feel like you've known this place your whole life. This teardrop-shaped island has been hailed as 'the surfing paradise' of the Philippines. It has also been prematurely (and debatably) dubbed 'the up-and-coming Bali'. Whatever people want or continue to compare this unexplored paradise to, if it isn't already on your travel bucket list, you should add it now.  RECOMMENDED: After recharging on the beach, check one of South East Asia's most exciting city destinations, Phnom Penh.
Read more exciting travel stories
Latest Macao features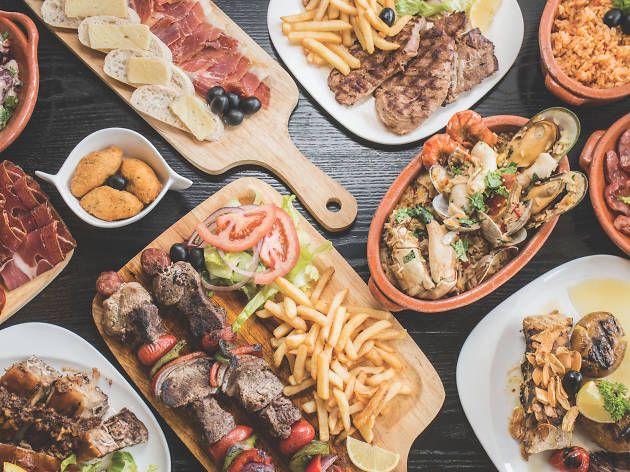 Off the eaten path: The best restaurants in Macao outside the casinos
Whether comparing Michelin stars or the cities' food scenes in general, Macao often comes across as the poor relation compared to Hong Kong. But the truth is, our sister SAR is full of great eateries – you just have to know where to find them. We sidestep the entertainment complexes and present the best places to eat like a local in Macao.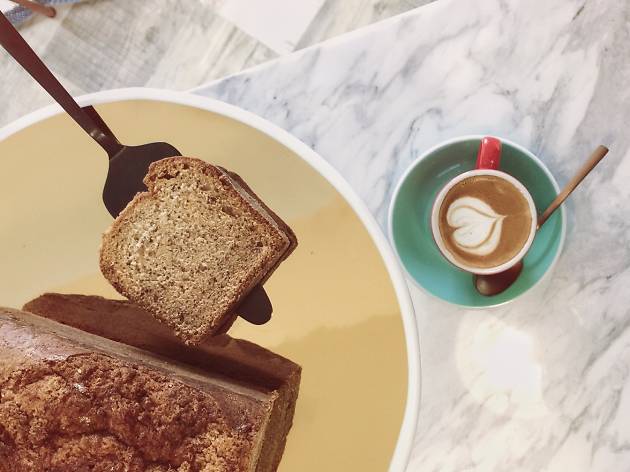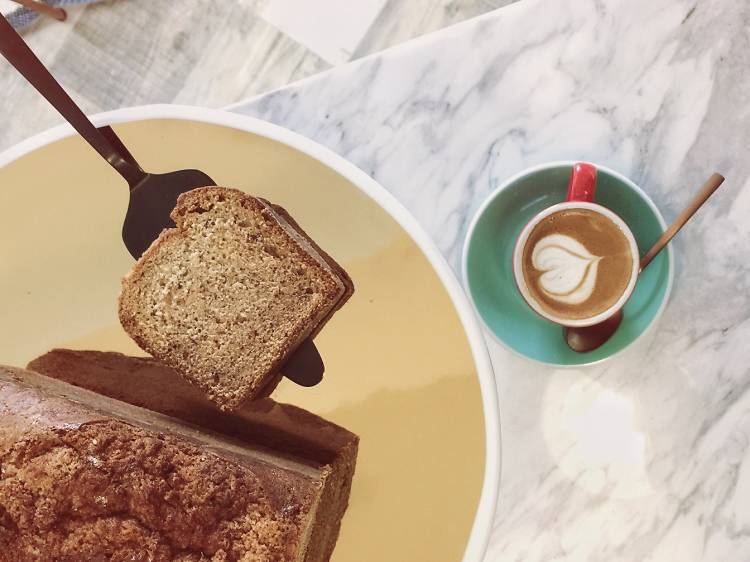 The best coffee shops in Macau
Much has been written about Hong Kong's booming coffee culture. But what of our sister SAR? Surely Macau is just entertainment complexes and drinking holes, without a cracking coffee house in sight, right? Wrong – there's a café scene over there that most certainly rivals our own. From artisanal gems to resort-based coffee giants that tout some of the most expensive blends in the world, Macau is fast becoming an Asian leader on the caffeine front. We've brewed up our eight favourites for you to check out on your next trip over.
Learn more about Macao