Travel
Hong Kong and worldwide travel and city guides, plus hotel news and deals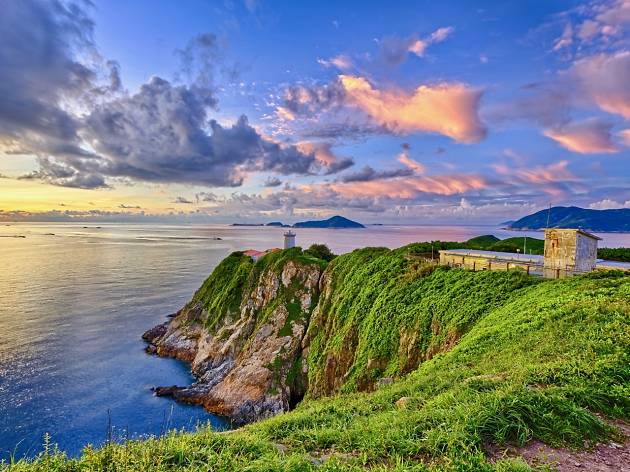 Hong Kong's oldest buildings and structures
Our city has a wonderfully rich history. From its humble origins as a fishing village through 150 years of British colonial rule, many remnants of the past – both Chinese and western – remain and can be found scattered throughout the city. And since there is a renewed interest in preserving old structures in the city, let us take you to a trip down memory lane as we visit some of the oldest surviving buildings and structures in Hong Kong. RECOMMENDED: Let's not forget Hong Kong's oldest restaurants that have kept pace with changing food trends. And also, pay homage to some beautiful architecture that sadly didn't make it to the present day.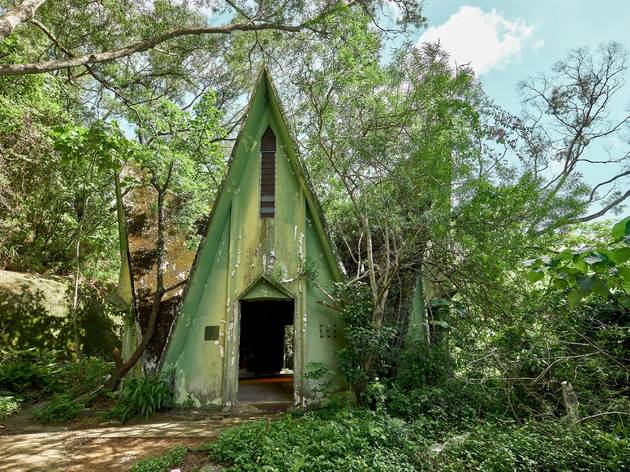 15 Beautiful places you won't believe are actually in Hong Kong
Our city is instantly recognisable by its claustrophobic high-rises, neon street signs, and the iconic Victoria Harbour, but there are also plenty of lesser-known scenes and streetscapes that might surprise you to discover. From Roman baths to country parks, stunning mountainscapes to a man-made lake that will make you forget about the city, these scenic spots all exist in Hong Kong, even if that doesn't seem remotely possible. RECOMMENDED: Looking to get in some exercise while experiencing Hong Kong's outdoors? Check out some of our favourite cycling routes in Hong Kong. Stumbled upon a gorgeous hidden gem? Tag your photos on Instagram with #timeouthk to be featured.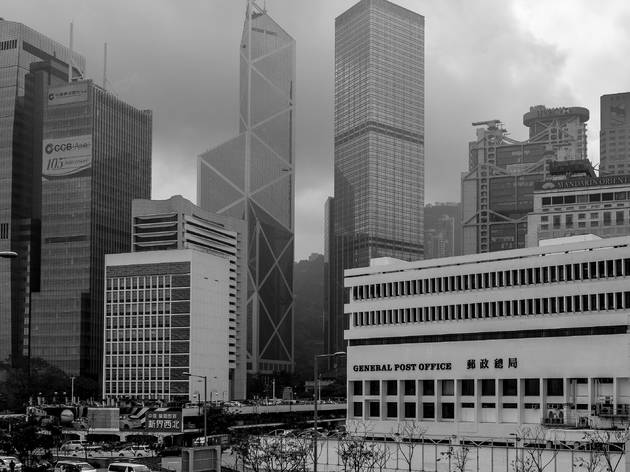 Hong Kong buildings to see before they're demolished
Hong Kong's built environment wasn't exactly created with a plan in mind or an identity to convey. Instead, it was really pragmatism in an endless series of ad hoc events, whether to meet unexpected needs or take advantage of opportunities, that helped develop the complex cityscape we now know and love. But in Hong Kong, you never really know how long a building will be around. The demolition of buildings with heritage value has been on the rise, and many fading silently but quickly. Though change is inevitable, Hongkongers do have a say in what buildings should stay or go. For instance, citizens have successfully saved some local buildings including PMQ and the State Theatre, by pushing for revitalisation instead of demolition. So whether it's to say goodbye or see if these buildings are worth saving, pay these sites a visit before they become something new. By Kate Lowe Note: Two of the buildings on this list have permanently closed (check the list for more details on if you can visit or view) but demolition dates for all the buildings are still pending. RECOMMENDED: For more great views in Hong Kong, check out the most beautiful places to view a sunset or cheer yourself up by visiting the most colourful places.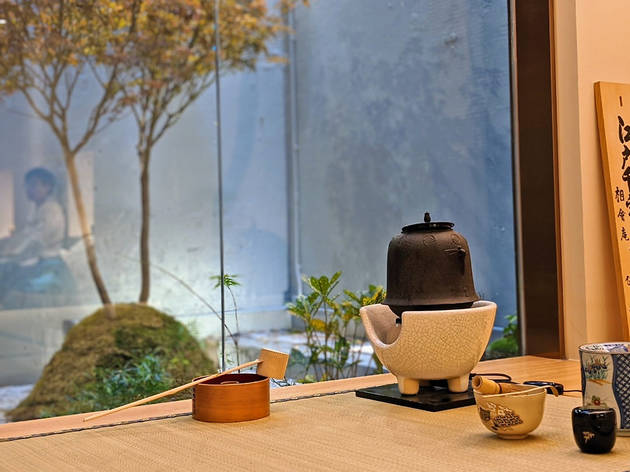 7 Ways to experience Japan in Hong Kong
Longing for a slice of Japan? We're right there with you. A land filled with all the weird, wacky, and wonderful things imaginable, Japan is arguably the most popular travel destination for Hongkongers. Luckily, our city is heavily influenced by Japanese culture, so you're never too far away from discovering great Japanese food, fashion, or even art. But since we can't go anywhere too far right now, here are some ideas on how you can have yourself a Japanese holiday in Hong Kong. RECOMMENDED: Give yourself the holiday you deserve and treat yourself to a relaxing weekend with some of the best staycation deals in town.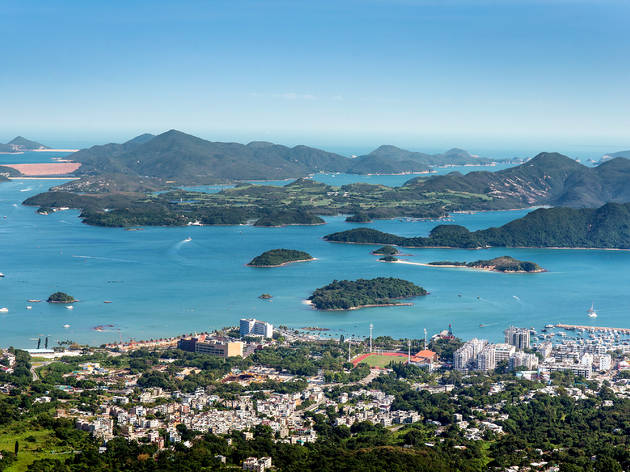 Sai Kung: Ultimate Guide
Sai Kung is one of the best scenic escapes in Hong Kong. The district attracts nature adventurers and water sport junkies alike who come for its idyllic beaches and a slice of Hong Kong that is far (but not too far) from the high rises of the central district. The area offers snorkelling, diving, kayaking, and all sorts of water sports and activities that tourists may not necessarily picture themselves doing in Hong Kong. It also offers a lot of al fresco drinking and dining that makes it well worth the travel up to the peninsula. Jump to a section: EAT DRINK SHOP THINGS TO DO STAY What's Sai Kung known for?Sai Kung is known as the 'back garden of Hong Kong' because of its verdant surroundings, beaches, and islands that offer unparalleled views of the city. Why do the locals love it?Sai Kung may not be the most convenient neighbourhood to get to, but its gorgeous beaches and picturesque hikes make it well worth the effort. Sai Kung also offers some excellent outdoor water sports, including see-through kayaking and snorkelling. And that's not all. The peninsula is home to some amazing al fresco seafood restaurants and authentic local desserts too. How do I get to Sai Kung? There are no MTR stations that will get you directly to Sai Kung, but you can take a minibus, bus, or taxi. Take a minibus to Sai Kung from Hang Hau MTR Station (minibus 101M), Mong Kok MTR Station (red minibus – it will say Sai Kung on the front), or Choi Hung MTR Station (minibus 1A or bus 92). The endpoint for all buses is the Sai Kung bus terminus right by the seafront near the pier. For minibuses, the stop is across the main road from the main bus terminus, and for those who arrive from Mong Kok the terminal stop is at the sports centre. Map of Sham Shui Po If you only do one thing If you only have a day to visit, explore the town centre. You can walk along the pier, dine at the seafood restaurants, drink at the cafes, and shop at the local boutique shops.
Explore Hong Kong's great outdoors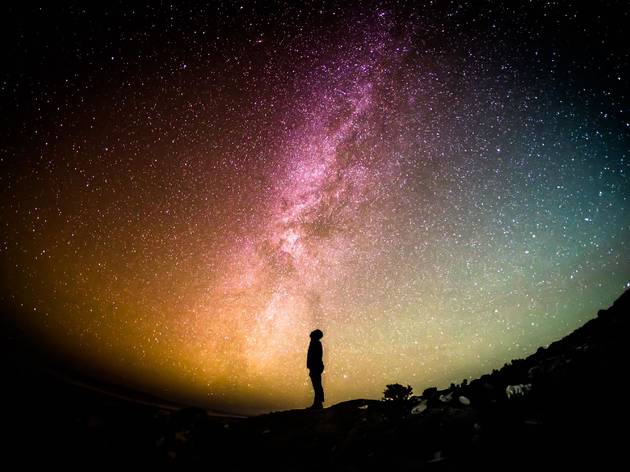 Hong Kong's best spots for stargazing
Stargazing can be tricky in Hong Kong. With all the light pollution and skyscrapers obstructing your view of the sky, it's almost impossible for most of us who live in the city side to see the stars. But all is not lost, especially once you leave HK's urban areas. As such, we've rounded up the best stargazing spots in Hong Kong so you can get the best views of the heavens. RECOMMENDED: Surprise yourself with more unexpected things that you can do in Hong Kong.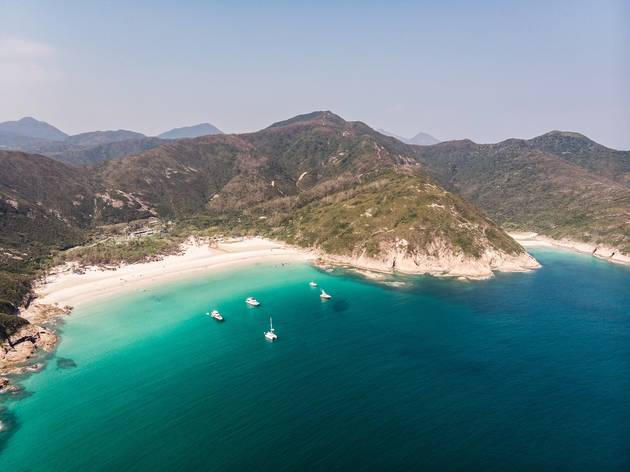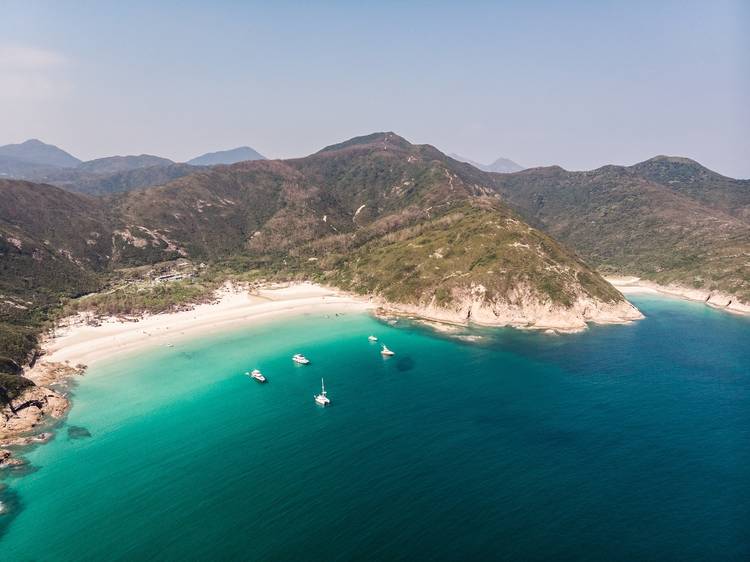 13 beaches to visit in Hong Kong this summer
Life's a beach. At least in Hong Kong, it is. While beaches like Shek O, Repulse Bay, and Stanley get all the attention, amongst all the awesome hiking trails and cycling routes in the city are some seriously stunning beaches that promise clear, blue waters and (relatively) soft sand. Whether you're itching to get outside as soon as the sun shows its face, or planning ahead for the coming months when beach season gets in full swing, there's plenty here for you to channel your inner beach bum. RECOMMENDED: Are more outdoorsy activities in your future plans? Well, check out these great places to jog in Hong Kong, or pay a visit to a few Hong Kong's most epic waterfalls.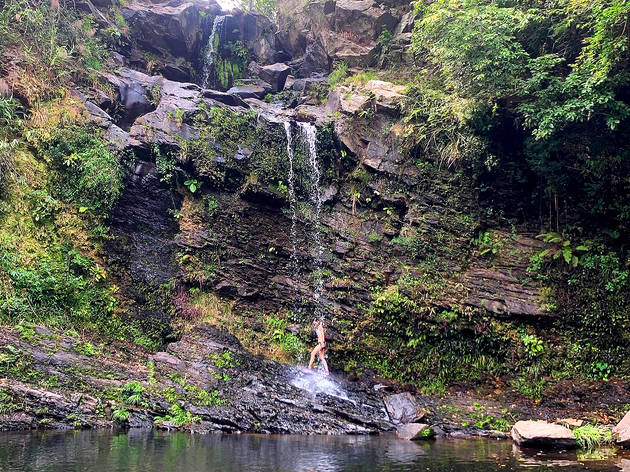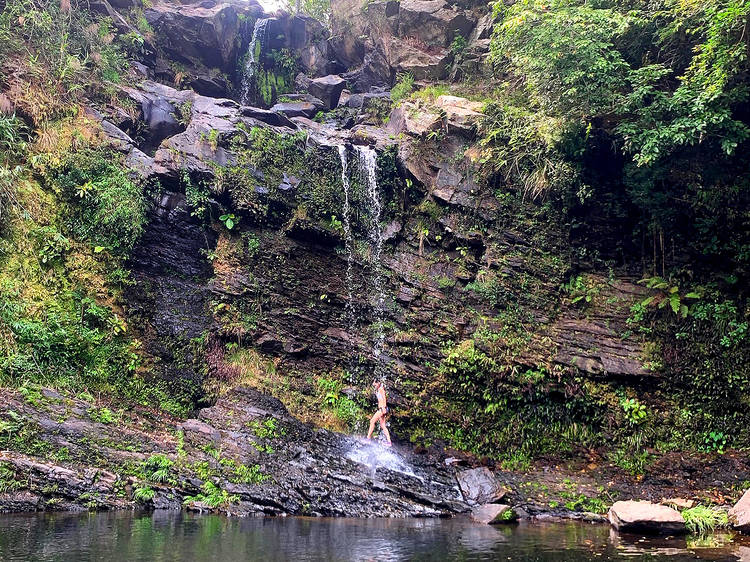 Hikes that take less than an hour in Hong Kong
While many of us enjoy a good strenuous hike, sometimes there's nothing better than enjoying a good trek in nature without the need to exert ourselves to the absolute fullest. Considering that the Hong Kong summer is well and truly upon us, short wanders out in nature – in which sweating is kept to reasonable rather than torrential levels – can prove especially prudent, especially for those who are tired of staying in all day watching Netflix with the AC on full blast. Here are some of the best hikes in Hong Kong that take less than one hour to complete once you've got yourself there by public transport or other means. By Hoi Man YauRECOMMENDED: What better way to avoid the heat than avoiding the sun? Check out the Best Night Hikes in Hong Kong.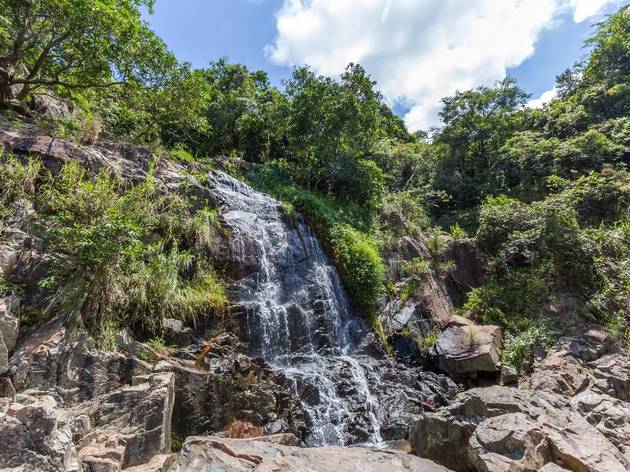 5 epic waterfalls you have to see in Hong Kong
Waterfalls capture the imagination like nothing else, transforming the landscape from merely beautiful into something straight out of a fairytale. With the current situation, it's easy to feel a little cooped up, so below are five waterfalls in Hong Kong for some nature inspiration. Even if not wanting to take public transport and head out right now, merely looking into these falls and the hikes required to reach them will perk you up and give you something to look forward to! Read on and feel refreshed, inspired, and in awe of some natural beauty. RECOMMENDED: For those wanting to get away from people to HK's great outdoors, check out this list of Hong Kong hikes.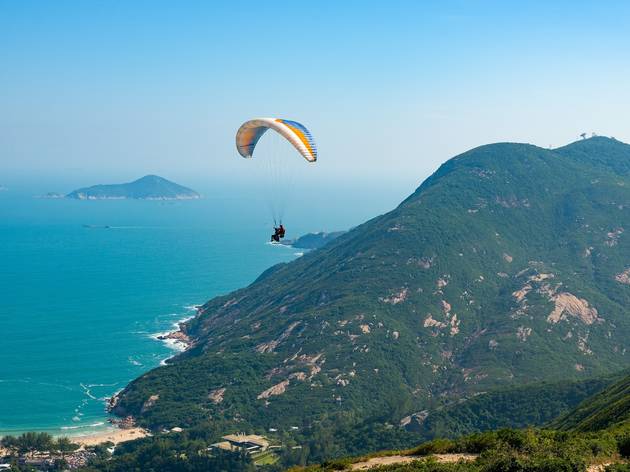 Things that you didn't know you could do in Hong Kong
Hong Kong is world-famous as a food paradise and a concrete jungle with an iconic skyline made up of tall, twinkling skyscrapers. We are also blessed to have some of the coolest art galleries and best malls in the world. However, contrary to what some may think, there's also loads to do in this city for those looking to escape the norm for a few hours. Here's a roundup of some of the most unexpected things you can do right here in the city. By Hoi Man Yau RECOMMENDED: Tired of the summer heat already? Check out our list of the best night hikes in Hong Kong.