Travel
Hong Kong and worldwide travel and city guides, plus hotel news and deals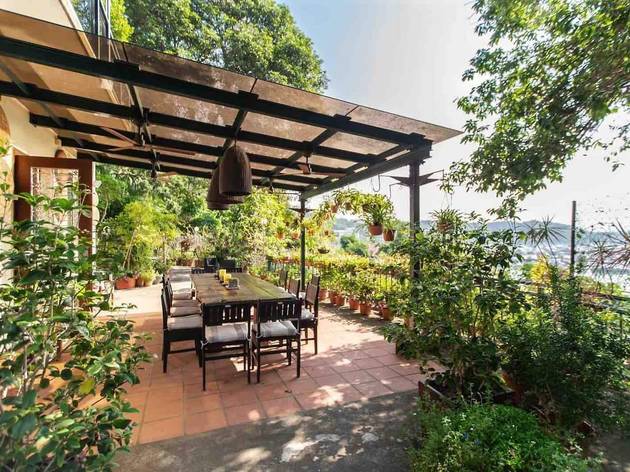 6 Cosy Airbnb properties in Hong Kong for staycations
Some countries gradually ease its lockdown restrictions and started to open up their borders. But with the current outbreak still looming and social distancing regulations continue to be in force in most cities, it's unlikely that any of us will be going on vacation anytime soon. But that doesn't mean you can't make the most of your summer. There are a lot of hotels in the city currently offering great staycation package that will provide respite and relaxation. And if you're looking for a vacation that feels more like home, Airbnb offers some great rentals for a perfect weekend escape. From luxury apartments to houseboats, and beachside homes, here is our selection of the best Airbnbs to book in Hong Kong now. Tiffany Tsoi RECOMMENDED: Read about the hidden side of Hong Kong's amazing island life for inspiration on your future city escapes
13 Stunning places you won't believe exist in Hong Kong
Our city is instantly recognisable by its claustrophobic high-rises, neon street signs, and the iconic Victoria Harbour, but there are also plenty of lesser-known scenes and streetscapes that might surprise you to discover. From Roman baths to country parks, stunning mountainscapes to a man-made lake that will make you forget about the city, these scenic spots all exist in Hong Kong, even if that doesn't seem remotely possible.  Stumbled upon a gorgeous hidden gem? Tag your photos on Instagram with #timeouthk to be featured. RECOMMENDED: Looking for more picturesque spots? Check out these beautiful drone photographs of Hong Kong or even the most beautiful staircases  in town
The best Hong Kong staycations to book now
While various cities are slowly opening up, overseas travel might not be the first thing on everyone's mind, especially for those wanting to play it safe. But if you're getting bored from your daily work and home routine and are looking for a change of scenery, our local hotels are offering great staycation packages to welcome the summer months. Pack your bags and treat yourself to a vacation that's not too far away from home. Enjoy a good night's sleep, indulge in delicious dining options, and get to support these hospitality businesses during these trying times. RECOMMENDED: If you're looking for things to do in Hong Kong, check out our picks of the best events and happenings around town this month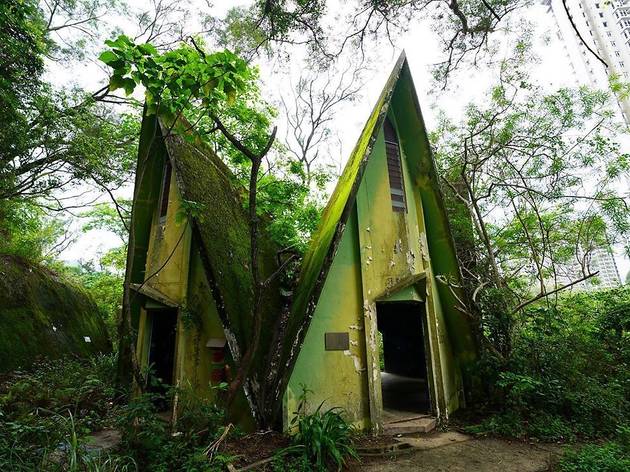 Unconventional buildings and places to visit in Hong Kong
There are plenty of interesting buildings and places around the city. Some are beautiful and infinitely Instagrammable – no doubt they've made their way onto your Instagram feed at some point – while others are historical relics of a rapidly fading Hong Kong of yore.  But it's mostly the same usual suspects who repeatedly receive the most attention – the Monster Building, JC Innovation Tower, you know the lot. And don't even get us started with Choi Hung estate! Bucking the trend, here are some rarely discussed buildings and spots that are aesthetically interesting, of historical note, or even just plain weird. By Ethan Lam RECOMMENDED: Looking for more quirky things about Hong Kong? Read more about these weirdly named places in Hong Kong, or head to these places to avoid crowds.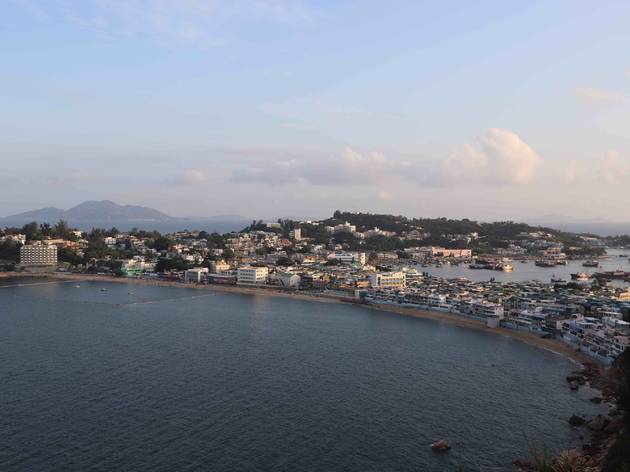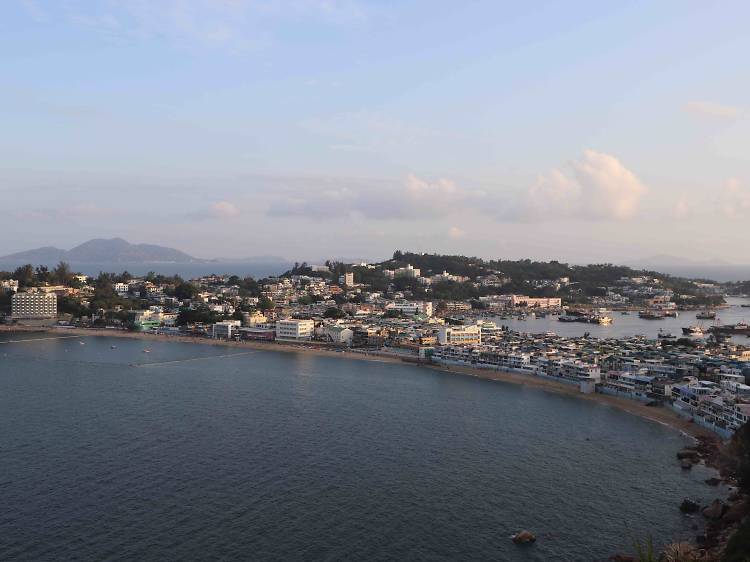 Cheung Chau: Ultimate Guide
There are more than 250 islands within Hong Kong's territory. But thanks to its famous bun festival – where residents scramble up tall totems for lucky buns – Cheung Chau is one of the most well-known of our outlying islands. The isle offers scenic cycling routes, is a foodie paradise and is home to an increasing number of hipster cafés and hidden shops as well. So hop on a ferry armed with this guide and discover all the best things to do and eat in Cheung Chau. RECOMMENDED: Fancy exploring a lesser-known, yet still charming island? Check out our ultimate guide to Peng Chau. 
Explore the great outdoors in Hong Kong
Escape the city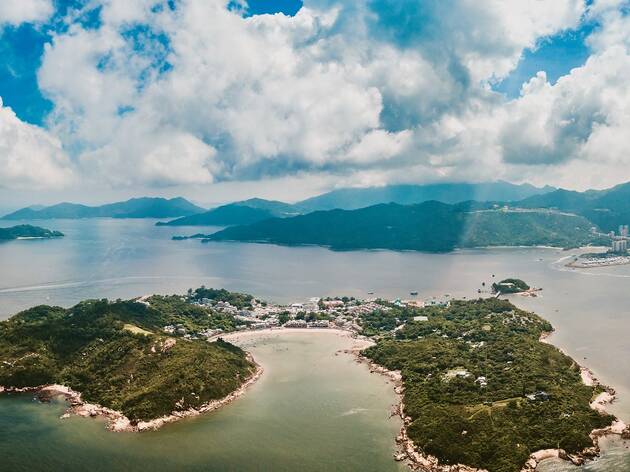 Peng Chau: Ultimate Guide
Half-an-hour away from Central lies Peng Chau, one of Hong Kong's most adorable outer islands and somewhere well off the beaten tourist track. With scenic treks, ancient relics, traditional temples, strong community vibes and no cars in sight, stepping ashore on this tranquil island feels like travelling back in time to old Hong Kong. From the moment you arrive, you'll feel as if you can breathe easier. There's an undeniable energy to this island that exudes serenity and forces you to slow down. Follow our guide for all the best things to do and eat on Peng Chau!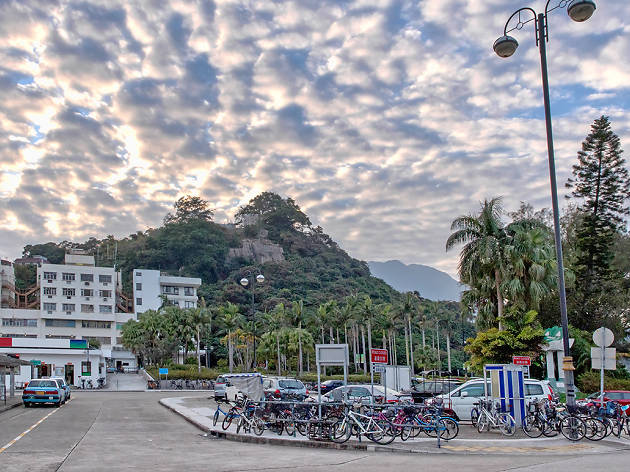 Mui Wo: The Ultimate Guide
There's nothing better than a cheeky trip to South Lantau. The place fits nicely somewhere between unspoiled beauty and slight urbanisation – it has a McDonald's, which is generally one signifer of a thriving civilisation. But we're more interested in discussing the merits of Mui Wo than depressing fast-food. One of South Lantau's busiest neighbourhoods, the town is a fascinating tapestry of the rural and the oppidan. If you've got a day to explore and an empty stomach, there's a huge amount on offer.And if Lantau seems just too far to go – shame on you – check out our guides to the likes of Kwun Tong and North Point.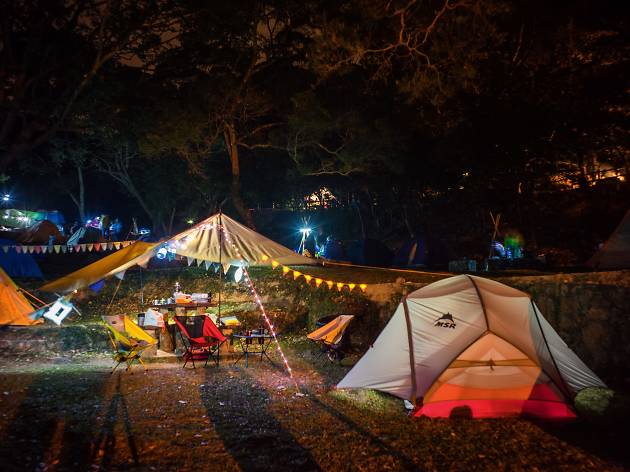 The best camping sites in Hong Kong
Despite Hong Kong's urban focus, there are plenty of opportunities to be outdoorsy and atheltic in our great city. Whether it's swimming, hiking or cycling you fancy, we've got you covered with lists of all the best spots. But in case you fancy more than just a day in the great outdoors, we've put together this compilation of the best locations for a rugged weekend getaway and where to get your camping from, too.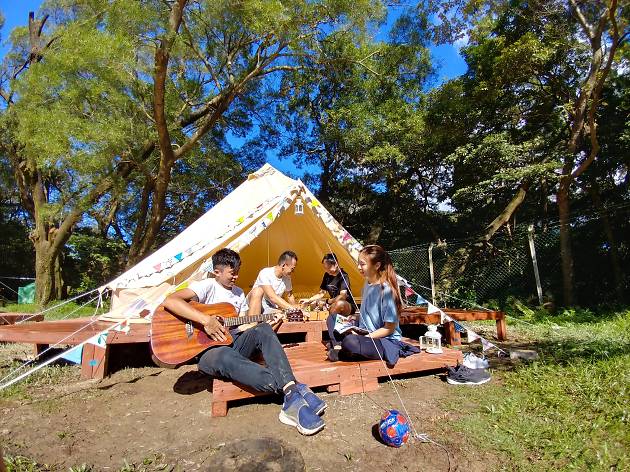 The most unique luxury camping and glamping sites in Hong Kong
We all deserve a little R&R every once in a while and that's what staycations are for. And sometimes you just need to get out of the city and reconnect with nature by going hiking and pitching a tent at one of the many beautiful scenic camping sites in Hong Kong. But, if we're being completely honest, camping can be a real hassle. If you're looking to enjoy a countryside getaway without all the trouble of having to pitch your own tent, glamping is the answer to your prayers. From Native American tippee tents at Sai Yuen to Mingle Farm's bubble tents to caravan camping in the meadows, follow our guide to enjoy the best glamping experiences in Hong Kong.RECOMMENDED: Tents and camping of any sort not your thing? How about staying overnight at one of Hong Kong's best hotels instead?