Shopping & Style
Your Hong Kong shopping guide. Discover the best of HK shopping, style, fashion, and beauty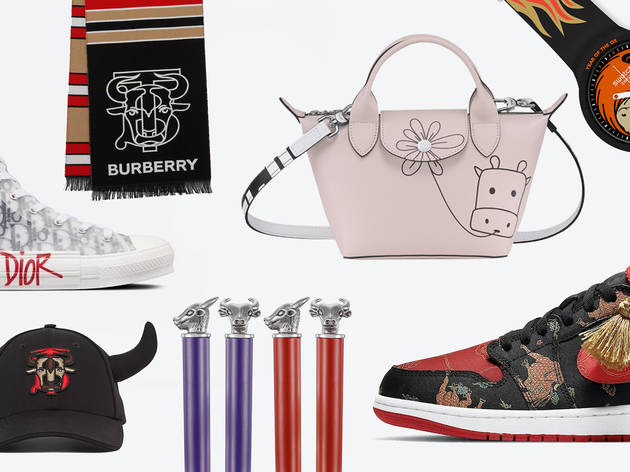 Limited-edition items you can get for Chinese New Year 2021
Chinese New Year is Hong Kong's biggest annual celebration, but due to the current social distancing restrictions, we are celebrating the occasion differently and quieter this year. Some events have already been cancelled, but family traditions will live on at home. If you're looking to collect CNY items or if you're feeling generous and looking into gifting your favourite person, you can take advantage of the newly launched limited-edition products available in the market. From bags, luxe apparel, ear pods, sneakers, mugs, accessories, and chopsticks, here's a list of the products we have our eye on this year. RECOMMENDED: For the latest on Chinese New Year 2021 festivities in Hong Kong, visit our regularly updated guide.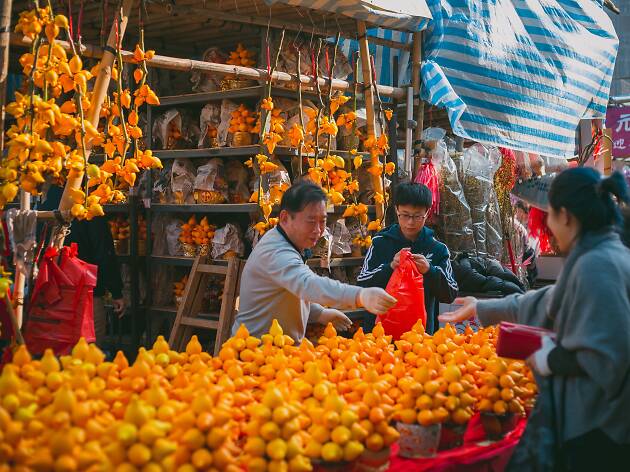 A guide to Chinese New Year flowers and fruits
Much like Christmas trees at Yuletide, flowers play a huge role in the celebration of Chinese New Year in Hong Kong. They're not just a pretty sight, though. The flowers and fruits you see taking over households, shops, and offices all have symbolic meanings. If you don't know whether you should get orchids, peach blossoms, or some other oddly named botanicals like pussy willows, here's the lowdown on the fruits and flowers to help you usher in the best fortune for the Lunar New Year! RECOMMENDED: Check out our ultimate guide to celebrating CNY in Hong Kong for the Year of the Ox!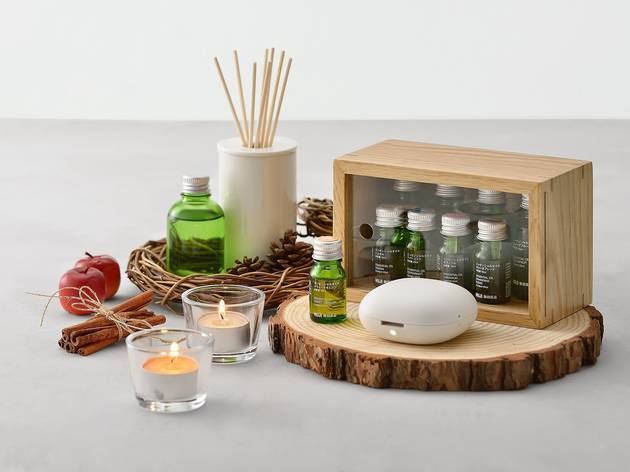 The best essential oil stores and brands available in Hong Kong
Essential oils are practically everywhere nowadays and come in different forms such as massage oils, perfume rollers, and even ones you can use with an air diffuser at home. These concentrated liquids take chemical compounds from organic plants such as lavender, lemongrass, rose, mint, eucalyptus, and many more. People put them in perfume rollers and apply on skin to help them cope with stress or anxiety, or diffuse scents in the living room and bedroom to improve the odour and aura of the room. Though trendy and in-demand – especially for health-conscious consumers – essential oils don't work for everyone, but there's no harm in trying them. If you've been thinking of jumping on the essential oil bandwagon, to get you started, here are some of the best essential oil stores and brands available in the Hong Kong market. By Shanti Parmanand RECOMMENDED: Shopping for other products? Go local, and try the best homegrown skincare brands in the city.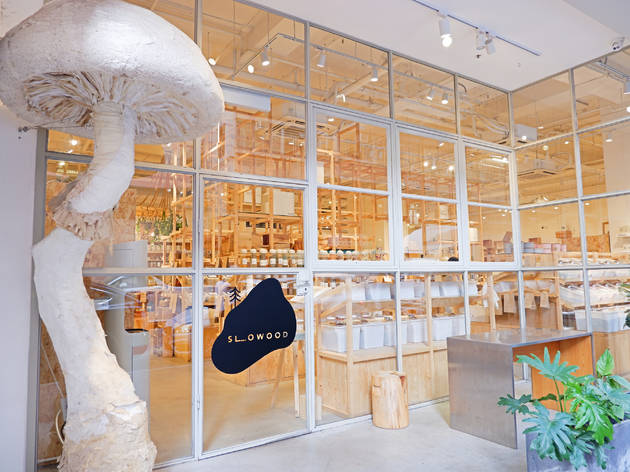 Best zero waste stores in Hong Kong
As the city's environmental issues continue to pile up – especially now that everyone is ordering delivery and takeaways – it's more important than ever to reduce plastic usage and to do your bit to help the environment. The easiest way to start is by removing plastic from your home – and these awesome zero waste stores are here to help. From bulk groceries and sustainable body care items to silicone storage containers, these shops are your first step towards achieving a zero-waste lifestyle for 2021!RECOMMENDED: Check out our favourite sustainable and eco-friendly shops in Hong Kong.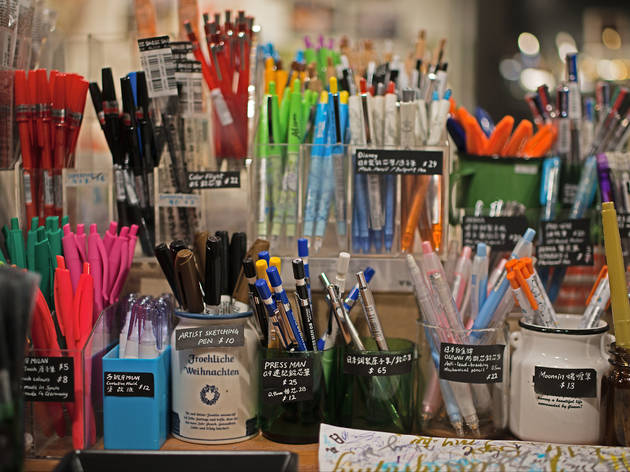 Hong Kong's best stationery stores
Sure, we might do most of our writing on laptops and smartphones these days but you can always do with more stationery in your life. Want something more than your usual mass-produced biros and bland notebooks? From famous chain stores to small independent shops, we've hunted down the best stationery shops in Hong Kong – so you don't have to be stuck with Muji as your only option. By Alice HuangRECOMMENDED: Shopping on a budget? Check out some of the best places for cheap shopping in Hong Kong.
More shopping & style features
The best shops in Hong Kong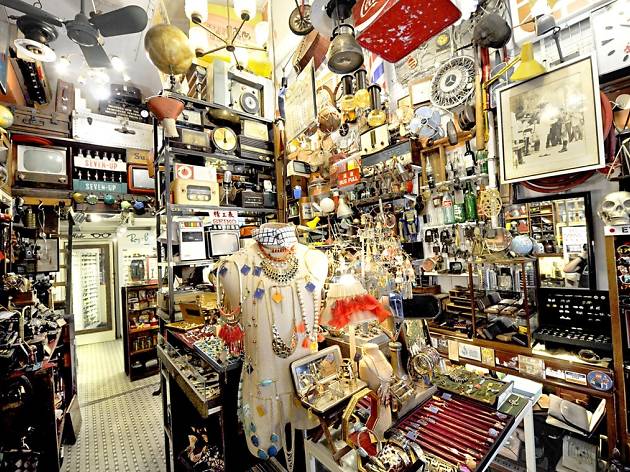 The best shops in Hong Kong
With a complete lack of sales tax – except on alcohol and tobacco – Hong Kong has long been famous as a shopping destination. We've got both great malls and fantastic street markets that are well worth shoppers' time. But that's not all. There's a fantastic range of small, independent shops that are perennially interesting to browse and which fly under the radar. They deserve not to be missed and that's why we're featuring them here. And if all this shopping makes you hungry, remember to check out our guide to Hong Kong's best restaurants.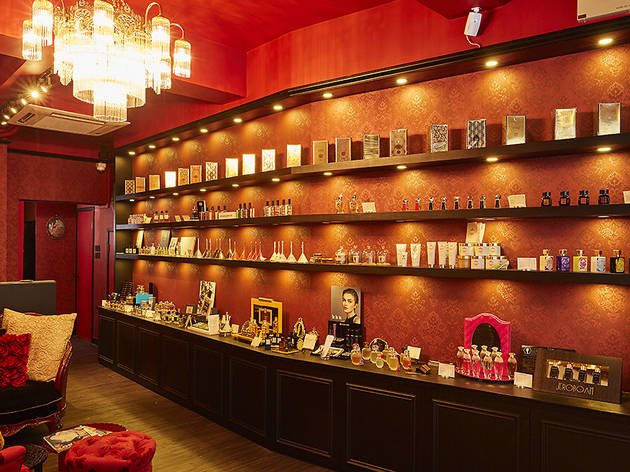 The best niche perfume stores in Hong Kong
Fragrance adds to the character of a person and usually leaves a long-lasting impression. If you're looking for something unique and much different from what everyone else is wearing, then shift your attention from designer scents and start venturing into niche fragrances. What are 'niche perfumes'? They're not your run-of-the-mill bottled perfumes you can easily pick up from a department store; these fragrances usually come from boutique artisanal perfume studios whose production is on a much smaller scale, is much better quality, costs a little bit more, and offers scents that you might not get anywhere else. Elevate your scents from day to night and stand out from the crowd with the help of these niche perfume shops in Hong Kong. RECOMMENDED: If you enjoy receiving surprise boxes and love the thrill of getting new products, check out these subscription services in Hong Kong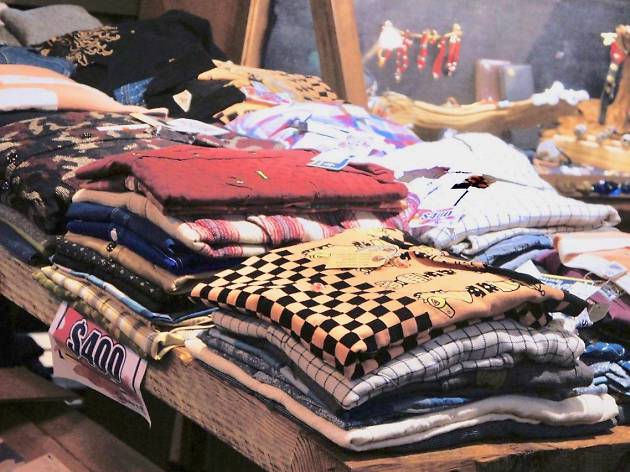 Hong Kong's best secret shops
Recently passed someone on the street wearing the same shirt as you? It's a common issue these days, thanks to big chains swamping the world with insanely low-priced items. Looking to ensure that never happens again? You've just hit up the right place. We've got the low-down on an extensive list of word-of-mouth recommendations and Insta-famous shops that are all tucked away somewhere up in a building or hidden around a quiet corner. Ready your credit card – you're probably going to need it.You might also want to check out the best independent shops and art spaces if you support the growth of a diverse creative community affording room for anyone with a voice to express their ideas in our wonderfully cramped, bustling city.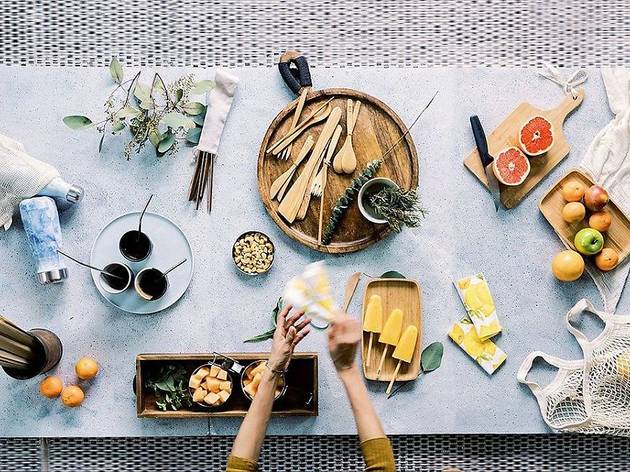 Best sustainable online shops in Hong Kong
With global warming increasingly affecting our weather systems, and the continued accumulation of refuse in our oceans, it's becoming obvious that we need to start treating our planet better. Luckily there are a number of shops around town that are eco-friendly and promote kindness to the planet. At a time when the spread of the COVID-19 virus makes staying inside as much as possible a safer and more responsible choice, we give you the skinny on the stores and online platforms that make it easy to shop in a responsible way, without the need to leave the house! RECOMMENDED: While you're shopping why not take in some art with a virtual art tour?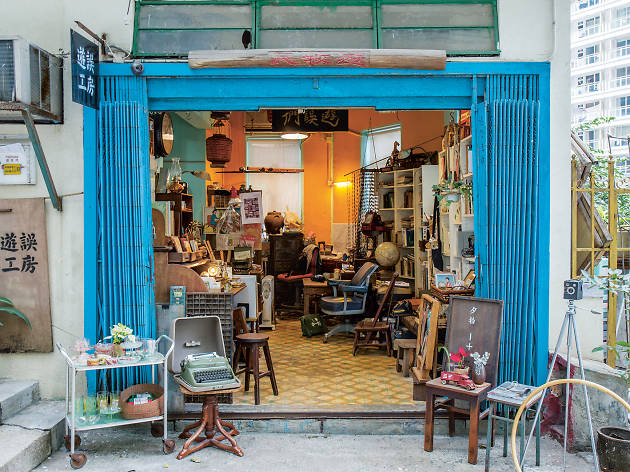 Hong Kong's best vintage shops
Hong Kong is celebrated for being a shopper's paradise thanks to its amazing street markets and numerous high-end shopping malls. But with the rising popularity of vintage fashion here, shopping at thrift stores has never been more on trend. Stay fashionable with this guide to the best vintage and second-hand antique shops in the city.Looking for more spots to engage in some retail therapy? These awesome independent and secret shops in Hong Kong should do the trick.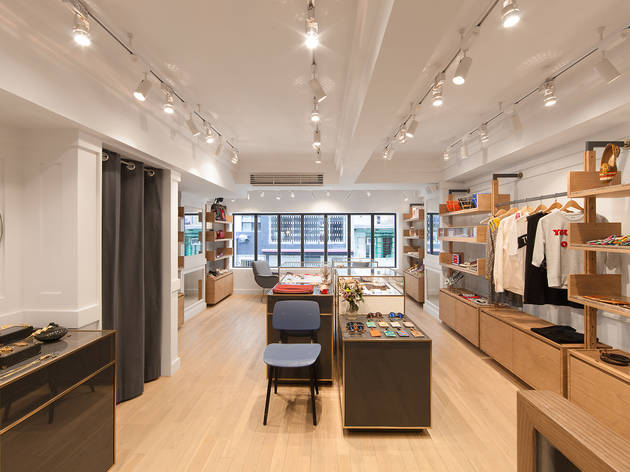 Hong Kong's best independent shops
With no sales tax, no VAT and numerous outstanding malls on both Hong Kong Island and Kowloon, our SAR is rightly famous as one of the world's great shopping meccas. That being said, it can be boring to see the same parade of brands in one mall after another. If you're feeling the need for something different, this is your ultimate guide to the good, the quirky and the downright best independent shops in Hong Kong. Want your outfits to have a bit of history behind it? There's a wealth of brilliant vintage shops in Hong Kong that would suit all your needs. 
SEE MORE