Shopping & Style
Your Hong Kong shopping and style guide. Discover the best of HK shopping, style, fashion and beauty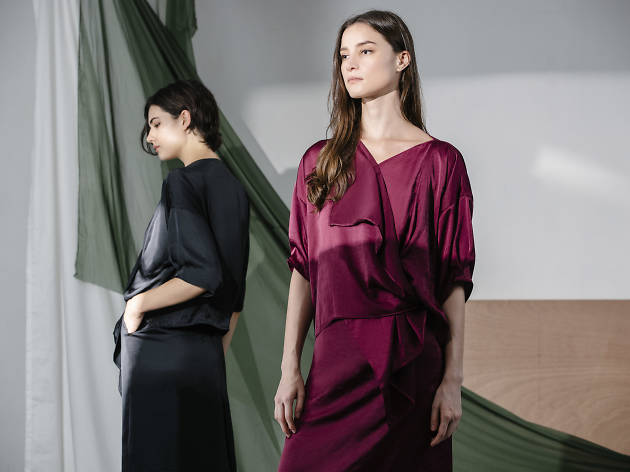 7 sustainable Hong Kong fashion brands to know right now
Dame Vivienne Westwood once said: "Buy less. Choose well. Make it last." With fast fashion becoming more prevalent worldwide, textile waste is piling up at an unpredictable scale as new trends urge us to shop for whatever is hot and throw away our old clothes. But it takes 7,000 litres of water to create just one pair of jeans, and the industry altogether accounts for five percent of greenhouse gas emissions globally. Yikes. But many fashion brands are taking action to alleviate the harm that fast fashion brings to the environment. For instance, Stella McCartney has promoted sustainability by launching eco-friendly collections, while many new ethical brands such as Reformation, Gabriela Hearst and Re/done are making a major mark on the fashion scene. Tired of flashy and unsustainable fashion fads? Take a look at Hong Kong's sustainable fashion pioneers, and start to build a greener wardrobe with some staying power. By Angel Hong RECOMMENDED: Embrace a more sustainable lifestyle by eating at Hong Kong's best sustainable restaurants and following these 21 tips to sustainable living in Hong Kong.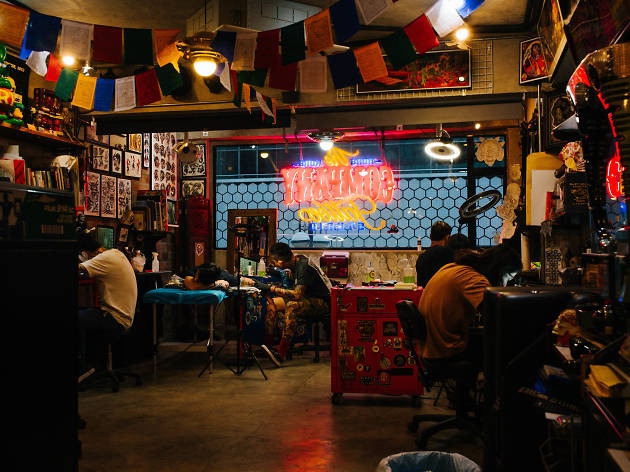 The 12 best Hong Kong tattoo studios
There are some wicked Hong Kong tattoo studios these days. It wasn't always the case, though. For a long time, tattoos carried a negative social stigma. As in many other countries, they were perceived as unsuitable for professionals and were often associated with gangs, especially if obviously visible on forearms and the like.Attitudes have shifted in recent decades, inspired by celebs like David Beckham and actress/singer Cecilia Cheung proudly displaying their ink in the early noughties. Concrete proof of the wider acceptance of tattoos in Hong Kong came in 2012 with the establishment of the International Hong Kong Tattoo Convention, which now hosts well over 100 local and international artists.So whether you're exploring where's the best place to get your first tattoo or you're a veteran looking to add to your collection, Hong Kong has no shortage of hip tattoo artists and studios. And after you're done adding a little art to your body, fuel up at one of the city's best restaurants or get a celebratory drink at a top-notch bar.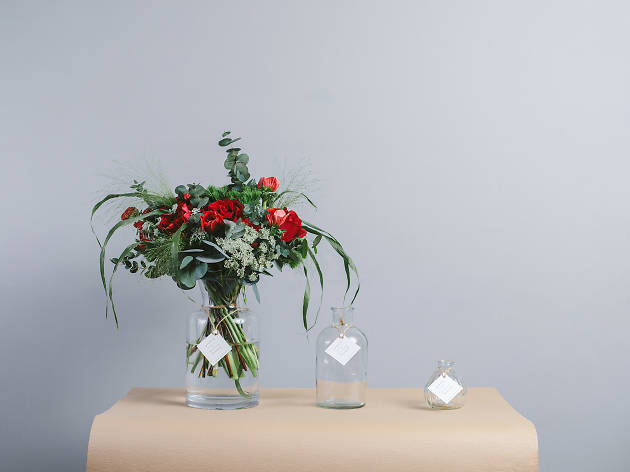 Hong Kong's best flower shops
Flowers can always brighten up someone's day. Whether it's for Valentine's Day, Mother's Day or an extra special date night, a beautiful bouquet can make all the difference for your loved ones. There are plenty of florists and cheap flower delivery services to choose from in the city. Here's our pick of the best places to treat that special someone in your life.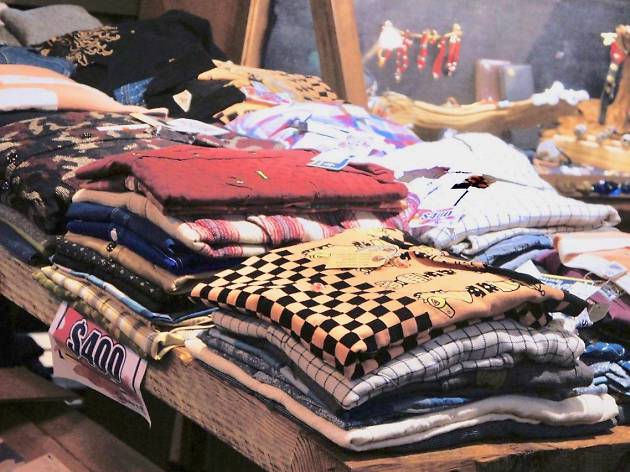 Hong Kong's best secret shops
Recently passed someone on the street wearing the same shirt as you? It's a common issue these days, thanks to big chains swamping the world with insanely low-priced items. Looking to ensure that never happens again? You've just hit up the right place. We've got the low-down on an extensive list of word-of-mouth recommendations and Insta-famous shops that are all tucked away somewhere up in a building or hidden around a quiet corner. Ready your credit card – you're probably going to need it.You might also want to check out the best independent shops and art spaces if you support the growth of a diverse creative community affording room for anyone with a voice to express their ideas in our wonderfully cramped, bustling city.
More shopping & style features
Latest fitness and health features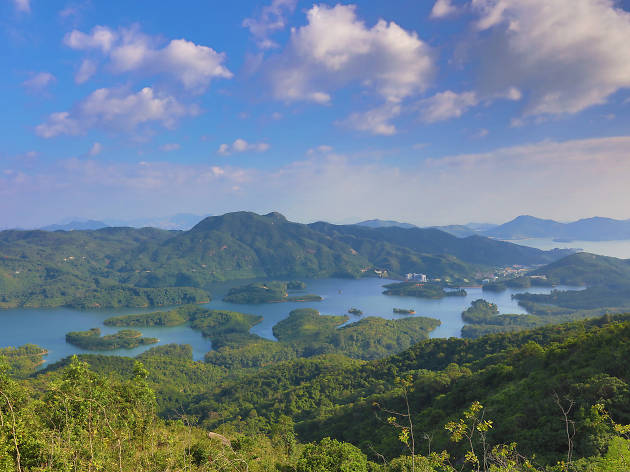 Hong Kong's best country parks
It's easy to get stuck in a rhythm whereby you only visit and see the places that fall within your route between work and home. By proxy, this means some of us can go weeks or even months without seeing dense foliage of any kind. We're blessed in Hong Kong to have a plethora of stunning country parks within easy reach, so there's really no excuse to not take some time to reconnect with nature. Here are the best country parks for just that.RECOMMENDED: For more awesome things to do in Hong Kong, come this way. Or, you're more of a public park person, we're all over that too.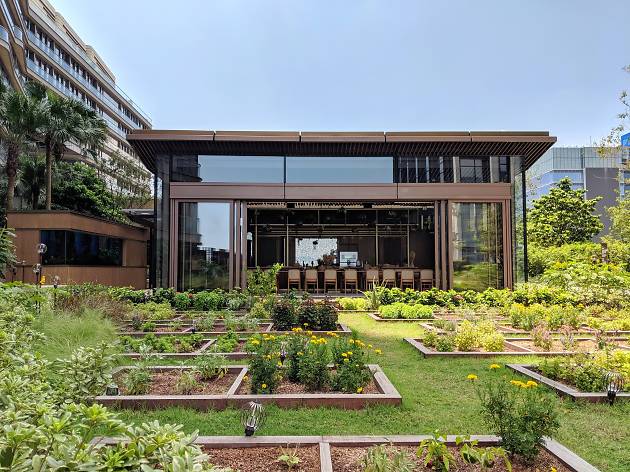 Hong Kong's best urban green spaces
Sometimes you just need a break from sitting at your desk for eight hours or your weekly routine. While Hong Kong is fortunately awash with amazing secret islands and hiking trails, they're not always super convenient to get to. That's what urban green spaces are for. From extensive lawns by the water to small oases tucked away in commercial districts, find out about the best spots to get away for a breather.RECOMMENDED: Want to fit in some quality time with a furry friend? Head to these dog parks in Hong Kong for a grand time.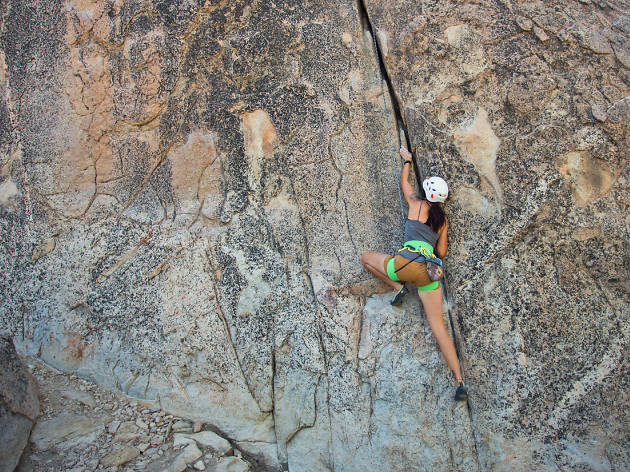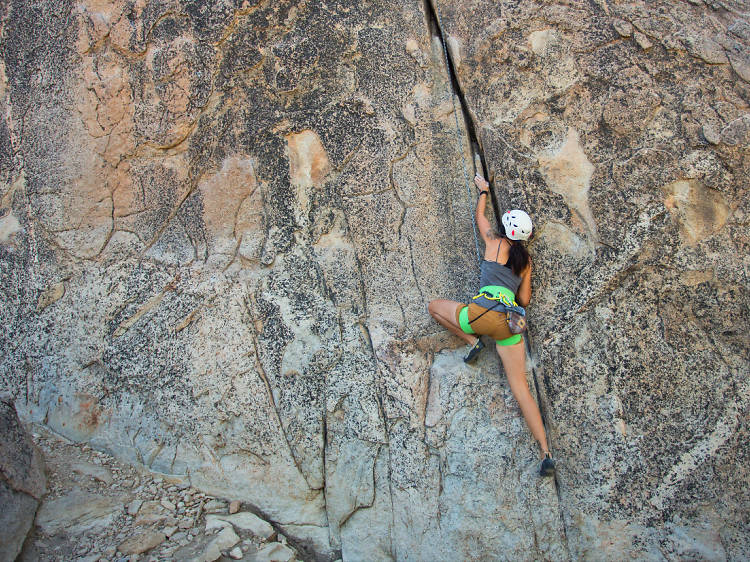 Where to go rock climbing in Hong Kong
As the heat and torrential rains of summer subside and the cooler, drier autumn weather kicks in, rock climbers across the city are preparing to get back out on to our finest crags and rock faces. The sheer thrill, skill and strategy needed to climb outdoors are driving the sport's popularity sky-high in Hong Kong and there's an ever-burgeoning and friendly rock climbing community to be found scaling the city's boulders and cliffs every weekend. So, whether you've climbed indoors before and are looking to make the transition to the great outdoors, or if you're a seasoned climber looking for new spots to traverse, check out our list of the best climbing locations across the city.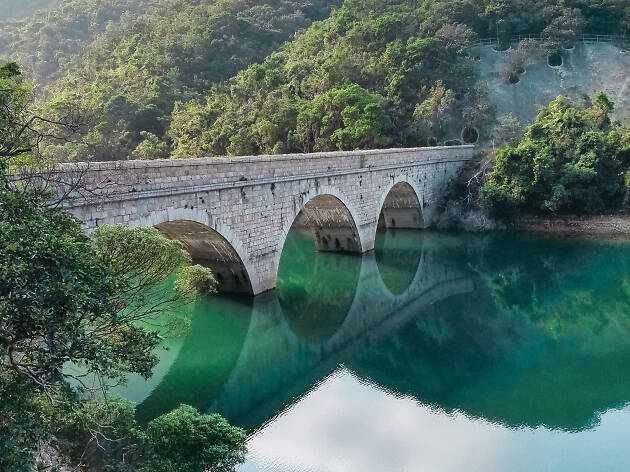 Best heritage trails in Hong Kong
It's easy to learn about history in museums or through textbooks, but if you want to literally take a step into the past, Hong Kong's heritage trails offer an altogether different experience. Our city is home to several such trails, from the Ping Shan Heritage Trail, which showcases the ancestral villages in the New Territories to one that takes you through the historic waterworks and features of Tai Tam. Along the way, you'll find plenty of fascinating relics from the past, including Chinese study halls, the site of the old Star Ferry and Queen's Pier and even an ancient pagoda that's the last of its kind in Hong Kong. All these trails are also highly walkable, meaning you can also get a bit of exercise done while you learn about the history of Hong Kong. By Amanda Sheppard RECOMMENDED: Head to the Hong Kong Museum of History or one of these age-old restaurants to learn more about the city's heritage.
See more sports and fitness features