Shopping & Style
Your Hong Kong shopping and style guide. Discover the best of HK shopping, style, fashion and beauty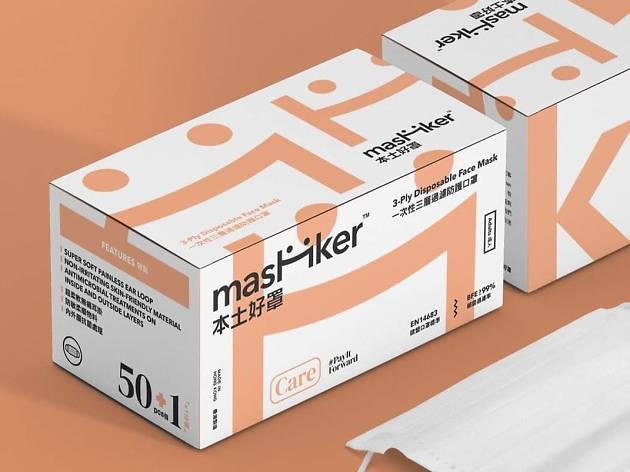 Everything you need to know about Hong Kong-made face masks
We hate to sound repetitive, but with COVID-19 continuing to take its toll on our city, surgical masks are still highly-sought after items these days. Luckily, Hongkongers are a truly innovative bunch. Taking matters into our own hands, Hong Kong now has a handful of manufacturers and start-ups who recently began mass production of face masks. We're no experts when it comes to mask-making, but we want to do every bit we can to help. Who, what, where, and how – here's everything you need to know about these Hong Kong-made masks.  RECOMMENDED: Check this page if you want to see a review on some Japanese-made masks. Or if you're staying indoors? These binge-worthy Korean dramas will keep you happily entertained.  Before we start, here are some lingo you need to know: BFE - Bacterial Filtration Efficiency (can filter particles from 3 microns upwards)PFE - Particulate Filtration Efficiency (can filter particles from 0.1 microns upwards)VFE - Viral Filtration Efficiency (can filter particles from 0.1 to 5 microns upwards)ASTM - An ASTM standardised face mask can be categorised as level one (low protection), level two (medium protection), and level three (high protection).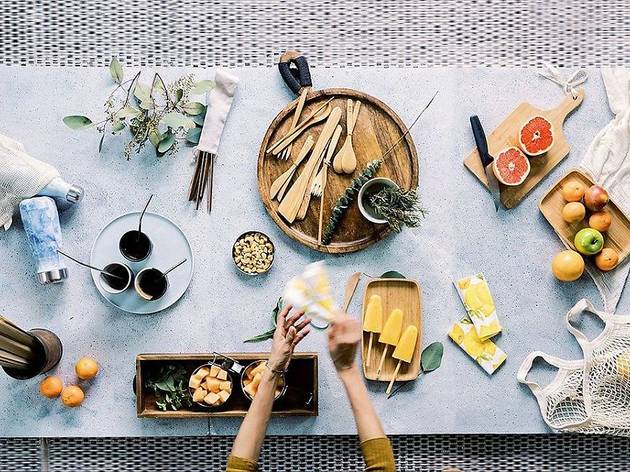 Best sustainable online shops in Hong Kong
With global warming increasingly affecting our weather systems, and the continued accumulation of refuse in our oceans, it's becoming obvious that we need to start treating our planet better. Luckily there are a number of shops around town that are eco-friendly and promote kindness to the planet. At a time when the spread of the COVID-19 virus makes staying inside as much as possible a safer and more responsible choice, we give you the skinny on the stores and online platforms that make it easy to shop in a responsible way, without the need to leave the house! RECOMMENDED: While you're shopping why not take in some art with a virtual art tour?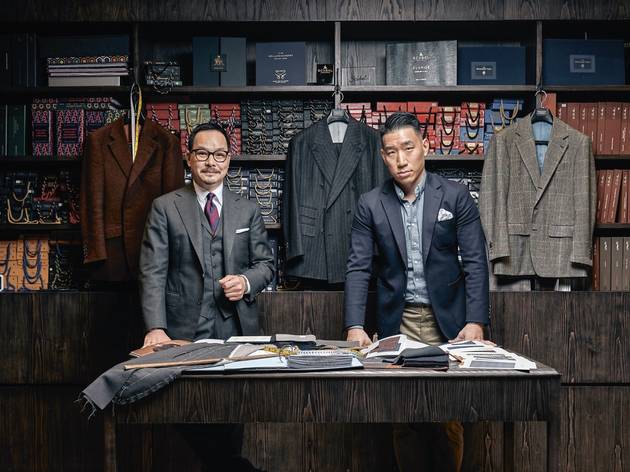 Trading stories: Traditional tailors and new innovators
Hong Kong became synonymous with the sartorial arts in the mid 20th century, as China's Communist Revolution led to the relocation of skilled Shanghainese tailors to our city. Since then, suit making has become interwoven into the very fabric of Hong Kong culture, changing with the times whilst retaining many of its traditional roots. We sat down with W.W. Chan & Sons' Patrick Chu and Arnold Wong, and Cuffs' Ian Fong to chat about the industry and its evolution over the decades. Meet the men behind the suits Patrick Chu, 52, is a partner at traditional Shanghainese bespoke suit purveyor W.W. Chan & Sons Tailor Ltd. He has been with the company for over 30 years.  Image: Calvin Sit Arnold Wong, 36, is currently the shop manager at W.W. Chan & Sons Tailors Ltd., where he's worked for 15 years Image: Calvin Sit Ian Fong, 38, is a Cambridge graduate with a background in food and drink. In 2011, he founded his now award-winning modern bespoke brand, Cuffs.  Image: Calvin Sit I: Please tell me about W.W. Chan & Sons Tailors Ltd. I know it has a long history. P: Our founder, Mr. W.W. Chan, was born in 1922 in China, and studied at a famous Shanghainese tailoring college, graduating in 1948. China was going through the turmoil of the Communist Revolution at this time, so after graduating, Mr. Chan moved to Hong Kong and started making suits. In 1960, he opened his original tailor shop in Tsim Sha Tsui. His son took over the business years later, and the company changed its name t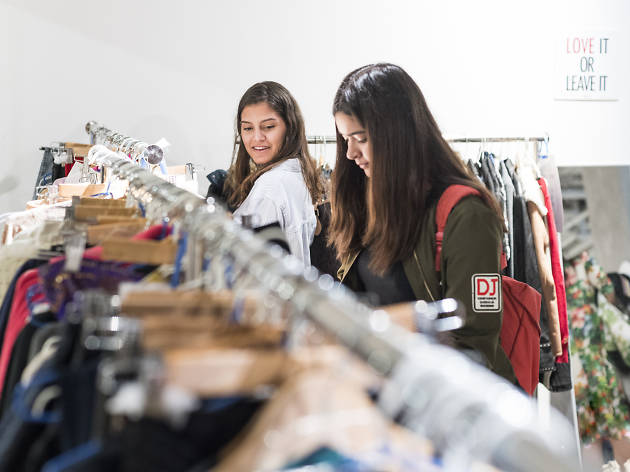 The 10 best sustainable and eco-friendly shops in Hong Kong
There's no reason why we can't look good and feel good without harming the environment at the same time. For those looking to adopt a more sustainable lifestyle in Hong Kong, one way to reduce waste is to support and shop at these eco-friendly stores. Whether they source textiles and ingredients sustainably or actively pick up and recycle used containers, pop along to make a change (however small it may be).RECOMMENDED: Want to eat out sustainably? Dine at these restaurants that engage in sustainable practices.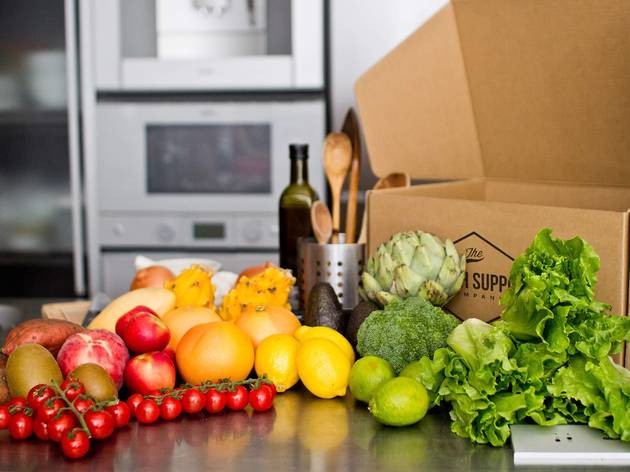 Best online grocery delivery stores in Hong Kong
Don't have time for grocery shopping? Far too exhausted after work? Or do you simply don't want to leave the house? Whatever it is, you can save yourself the time and effort, and check out these online grocery delivery sites in Hong Kong. From organic food shops to stores that cater to specific dietary needs, our list covers it all. RECOMMENDED: With all that food, don't forget to stock up on the drinks too. Check out our list of the best alcohol delivery services in Hong Kong.
More shopping & style features
Latest fitness and health features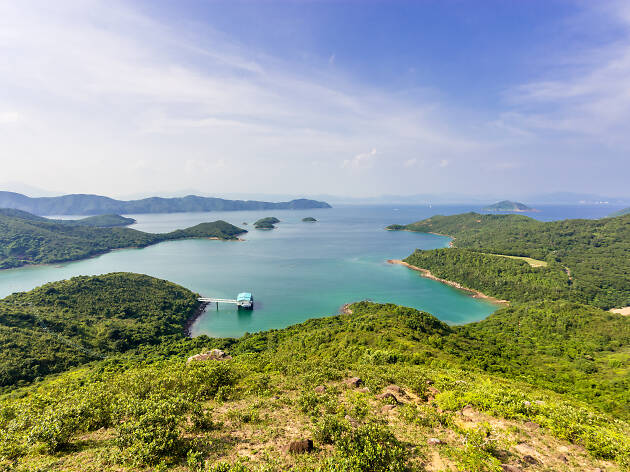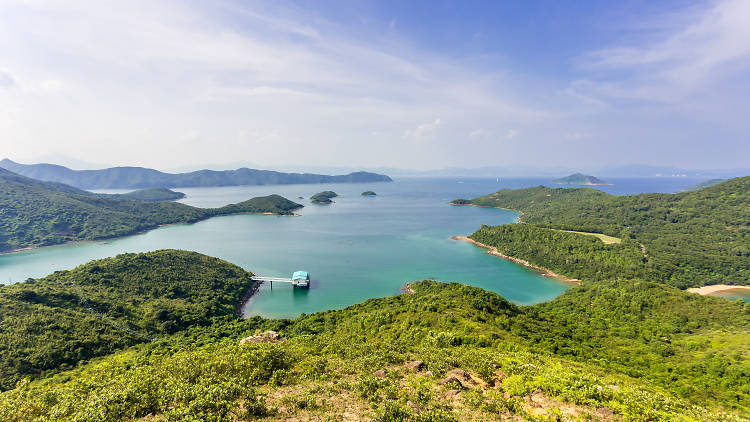 Best hiking trails for families in Hong Kong
Spring has officially arrived, which means now's the perfect time to explore the great outdoors. So pop your trainers on, slap on some sunscreen, and head out for a family adventure. These scenic, kid-friendly hikes are suitable for hikers of all ages. RECOMMENDED: For more seasoned hikers or those looking for something more adventurous, why not try one of Hong Kong's top 10 hiking trails, the city's best walks, or head out and explore Hong Kong's secret islands.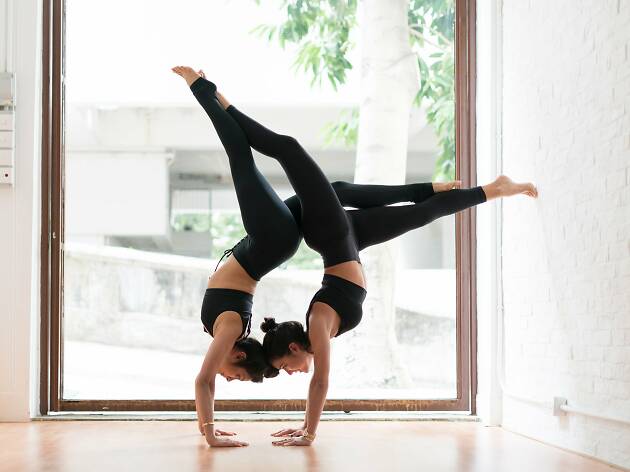 Best yoga studios in Hong Kong
In a city as hectic as Hong Kong, taking the time to find your zen is no easy task. But that's not to say there aren't places to do just that – the city is filled to the brim with studios and spaces to help Hongkongers get, and stay, mindful. From specialised studios like Kita Yoga to gentle, beginner's sessions at places like Pure Yoga or Iyengar Yoga, the choices are nearly endless. Whether you're a seasoned yogi or new to the practice, with the right intention, there's a place to practice that's perfect for you. We've put together a list of some of the city's best yoga studios and spaces to help you narrow down your search. By Amanda Sheppard RECOMMENDED: Looking for more ways to get fit? Check out our guide to the best gyms in Hong Kong or veg out at these meat-free restaurants.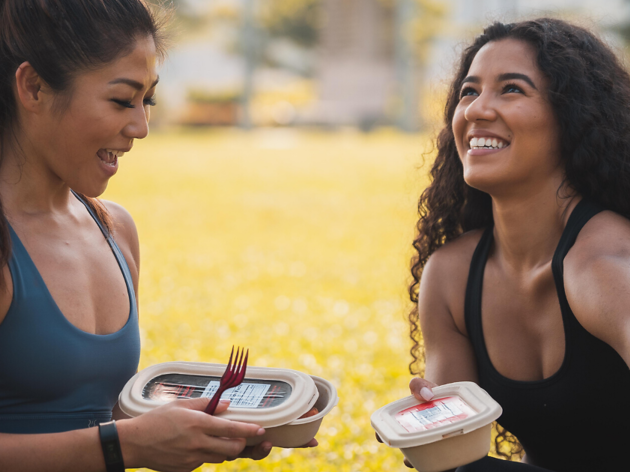 3 health habits you need to get in J. Lo shape
You caught the Super Bowl LIV halftime show and instantly regretted the 13-plus buffalo wings you just washed down with the finest American lager. At 50 years old, Jennifer Lopez looks and performs like a Latina spring chicken. She is a physical specimen and as the kids say, #bodygoal. Did the 15-minute showstopper remind you of that "new year, new you" promise you made only a month ago?  Don't worry, there's still hope. Providing us with some expert knowledge – along with a reality check – Steven Hightower, a Hong Kong-based strength and conditioning specialist gives us the low-down on the trifecta that is key to every health and fitness journey.  RECOMMENDED: Shape up with the help of mother nature and try out these alternative hiking trails or heritage trails for history buffs.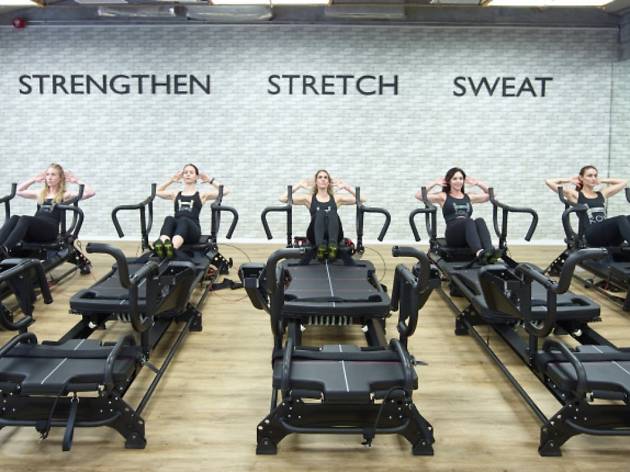 Best targeted workouts and where to do them in Hong Kong
Regardless of the specific goals you may have already set for the new year, ensure that you are in ample shape to achieve them by devoting some time to your health. Exercise offers a wealth of physical and mental benefits that holistically combine to result in a more fulfilling and healthy life. A stronger core helps with everything from posture to lower back pain while increased flexibility and coordination aid mobility and strength. If the prospect of physical benefits aren't enough to entice you to the gym, classes such as yoga release tension and decompress the mind, while mixed martial arts training engage the brain and improve reaction time while keeping your hand-eye coordination in check. By Carina Fischer RECOMMENDED: For other ways to get fit, check out our page on alternative workouts and the best hikes in Hong Kong! 
See more sports and fitness features