Film
Discover the latest movie reviews, film trailers and upcoming film releases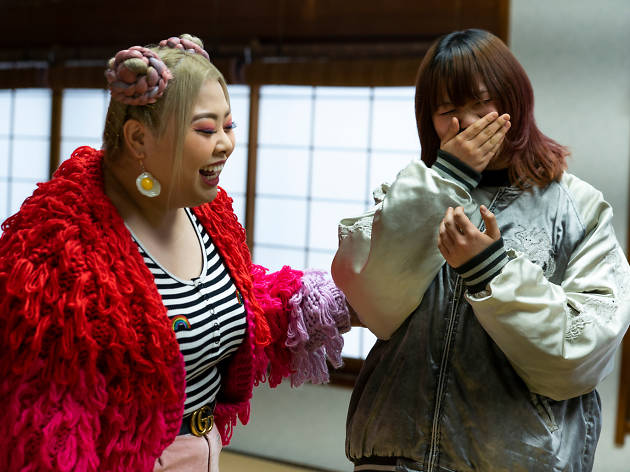 The best shows and films coming to Netflix HK this November
Ah, November. Halloween is done and dusted, our sweaters are coming out of their hiding place, we can finally start counting down till Christmas, and Netflix is kicking off the new season with an impressive line-up of movies and TV shows. Ready your watch list and lock yourself in for some well-deserved hibernation as we give you the top titles you'll want to stream this month.
The best new films and shows to stream online right now
Autumn is on the way, and while for much of the world that means the falling of brown leaves, in Hong Kong it merely means you might not have to constantly pump the air conditioning if you fancy a day indoors. Regardless, a new season means more new shows and films hitting our Interwebs in the coming weeks. If you're feeling indoorsy and running out of films and shows to binge, here are the best movies to stream right now. RECOMMENDED: If you're more of a cinema fan, check out our interview with Joaquin Phoenix ahead of the new Joker movie release or our review of the film here.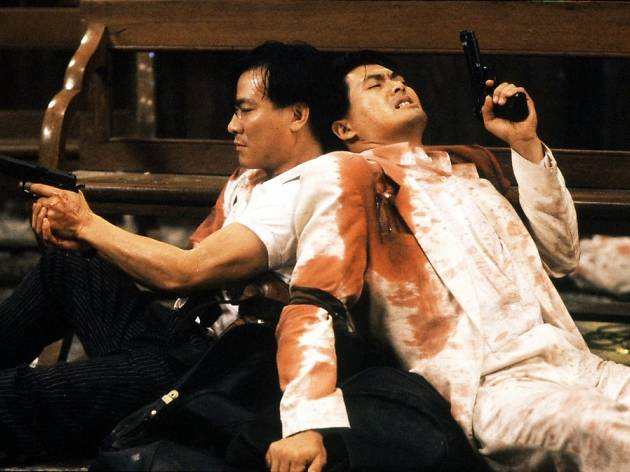 The best Hong Kong action movies
Some of Hong Kong's most famous movies – at least abroad – belong to the action genre. Traditionally, local audiences, weaned on a diet of wuxia novels, preferred to see their heroes dispatch villains with their fists or swords. But for a decade between the mid-80s and mid-90s, guns were king. So iconic were Hong Kong's action flicks that they became a subgenre unto themselves, sometimes called 'heroic bloodshed' or 'bullet ballet'. In case you don't know what all the fuss is about, here are 11 of the best Hong Kong action movies you need to see.RECOMMENDED: Looking for more great local movies? Try Hong Kong's best wuxia films or romcoms.
See more great Film features
The best films in cinemas now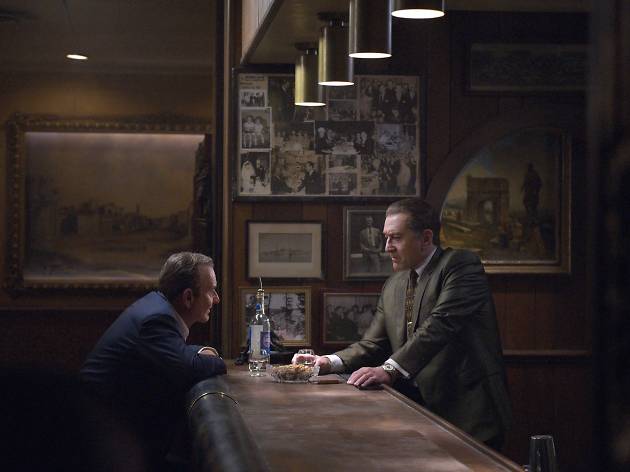 The Irishman
Martin Scorsese pulls off a killer curveball at the beginning of the frequently electrifying, if overstuffed 'The Irishman'. As The Five Satins' 'In the Still of the Night' plays, the camera creeps forward... only this time it's not through the Copacabana nightclub à la 'Goodfellas', but down a nursing home hallway. Is this where Scorsese's gangsters end up? Only the unlucky ones, the film suggests. Adapted by Steven Zaillian ('Schindler's List') from 2004 crime memoir 'I Heard You Paint Houses', the 209-minute 'The Irishman' isn't about still nights so much as the dying of the light that comes with old age. It's also about the belated surge of guilt that comes at the end of a life of crime. At least it is, eventually. When we first sidle up to the wheelchair-bound Frank Sheeran (Robert De Niro, building a performance that gets better and better), he's a white-haired old-timer looking back on his life. Just for a second, you wonder if he's rambling to himself. He steers us back to a time in the late 1940s when, as a married World War II vet and union truck driver, he meets mafioso Russell Bufalino (Joe Pesci, terrific) on the side of a Pennsylvania road. It doesn't matter how many times Pesci calls De Niro 'kid' (and it's several), nothing will sell you fully on Scorsese's biggest gamble: digitally de-aging his cast so that they can play their own thirtysomething characters. Everyone looks unnaturally pink and puffy-faced, like 50-year-olds who have recently discovered hair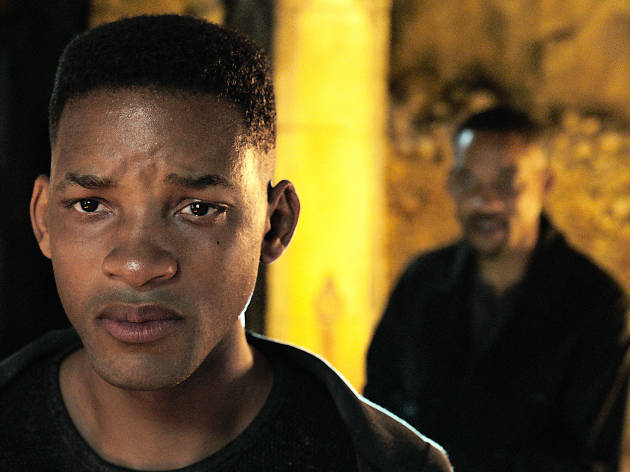 Gemini Man
Ang Lee has never shied away from a technical challenge. He gave us a photo-realistic CGI tiger with the magical 'Life of Pi', one of the best movies of the recent 3D era, and experimented with ultra-high frame rate to give war drama 'Billy Lynn's Long Halftime Walk' a new kind of visual immediacy. Never mind that hardly any cinemas had the capability to screen it in the format. And he's at it again with the pioneering-but-pedestrian sci-fi thriller 'Gemini Man', in which the Taiwanese filmmaker has gone all-out with digital de-aging technology (and high frame rate) to convincingly pit Will Smith against, well, himself. The second Smith is 30-odd years younger, taking us way beyond 'Pi's' digital big cat. If only the storytelling matched the innovation. To be fair, pulling off complex action sequences in such unforgivingly high definition is a ballsy move – it's much harder to hide the joins between what was captured in camera and what was added later. But as impressive as the action is – and the Smith-vs-Smith motorcycle chase in Colombia is a superb sequence worthy of peak Bond – the high-definition format just doesn't work. A globetrotting, espionage-flavoured action movie should feel exotic and exciting. Not like you're watching a corporate video shot in a Travelodge. But that's what a high frame rate does. It strips away the glamour, the reassuringly gauzy fantasy, and leaves us with sheer visual mundanity. You may as well be watching this on a motion-smoothed TV. Of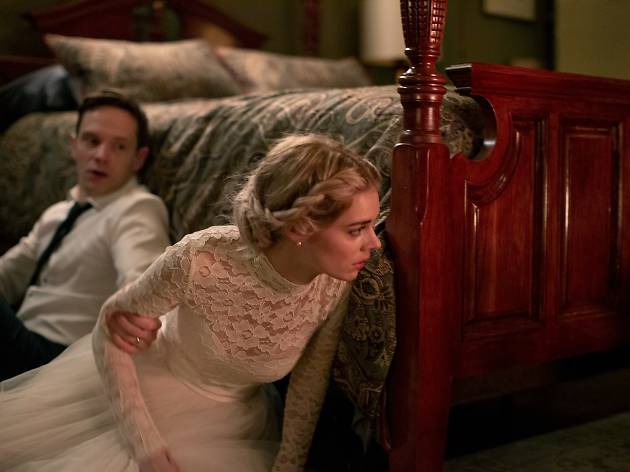 Ready or Not
Horror movies will always make room for rich people behaving badly. Frankly, we could use a sharp one of these right now, 'American Psycho' or 'You're Next'. Apparently that's not in the cards: Instead, we get the splattery, not-so-clever 'Ready or Not', in which the snobby heirs to the Le Domas gaming fortune reveal themselves, fairly early on, to be murderers and then closet Satanists. That's not such a surprise – the movie's idea of a wink is a pan across a shelf with some of the Le Domas' biggest hits, board games with names like Family Ritual and Secret Council. Shame on screenwriters Guy Busick and R Christopher Murphy for not letting us see one of those titles in dice-rolling action. The clan assembles for a heavily armed version of hide-and-seek, in which their newest member, the just-wed Grace (Samara Weaving), first plays along as their quarry, but soon realizes that she's in mortal danger. (It takes an accidentally slain maid or two to make the point.) If there's a reason to see 'Ready or Not', it's Weaving, awakening from her Cara Delevingne – like ennui and transforming into a capable Rambette, tearing the fringe off her wedding dress and flexing her right to bear arms. ('She's a little blond twig!' fumes the dad, watching his spawn go down one by one.) You get no points for correctly guessing that Grace's husband is one of the shits. Codirectors Matt Bettinelli-Olpin and Tyler Gillett, members of the resourceful indie collective Radio Silence, are more comfort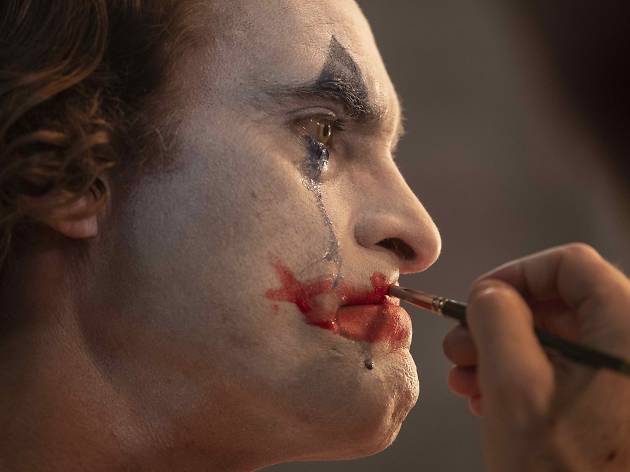 Joker
It's the laugh that gets you first: Joaquin Phoenix's half cackle, half rasp has all the soothing aural balm of a vulture in a blender. It'll be rattling around in your ears long after the old-school 'The End' card flashes up on this unrelenting, grimly funny and brilliantly visceral reinvention of the DC supervillain. This is a truly nightmarish vision of late-era capitalism – arguably the best social horror film since 'Get Out' – and Phoenix is magnetic in it. He runs Heath Ledger cigarette paper-close as the finest screen Joker. Like everything in this drum-tight movie, the title's lack of pronoun is no accident: it's not the fully formed Joker being introduced here, but Arthur Fleck, a man whose ambition to tell jokes for a living is at odds with the living he scraps as a clown-for-hire on Gotham's grimy streets. Judging by the movies playing – 'Excalibur' and 'Blow Out' – it's 1981, but it feels more like the '70s of 'Death Wish'. He lives with his frail mum (Frances Conroy) in a broken-down tenement, eking out a little joy watching a TV chat show hosted with oily relish by Murray Franklin (Robert De Niro). He's on seven types of medication and has a neurological condition that causes him to laugh – okay, cackle – uncontrollably. In these domestic early scenes, Phoenix establishes Arthur as a man who sees himself less as an underdog than a mutt waiting to be put down. 'I just don't want to feel so bad any more,' he says. And no wonder: it's a seriously bleak world he i
See more films playing in Hong Kong cinemas