Film
Discover the latest movie reviews, film trailers and upcoming film releases
The best movie screenings in Hong Kong this week
Looking for a movie to see tonight or this weekend? From local Cantonese films to major blockbusters, check out our lineup of the best movies on Hong Kong cinemas. RECOMMENDED: Want to stay at home instead? Curl up in bed with these new shows on Netflix Hong Kong this month, or settle down with these feel-good movies on Netflix.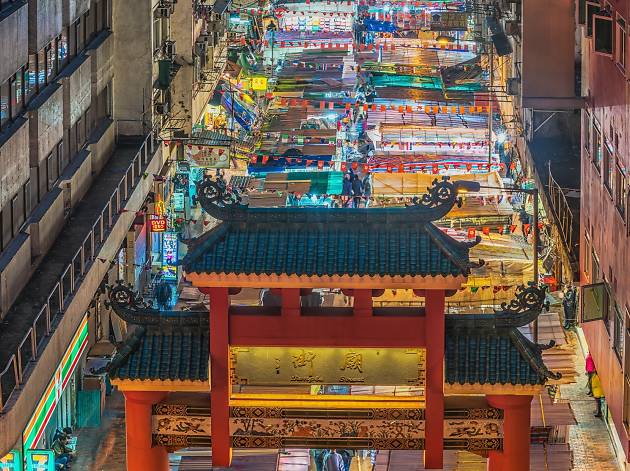 The 9 coolest movie locations in Hong Kong
Hong Kong has long been one of the world's most beloved metropolises, and this certainly isn't lost on directors and producers when capturing our unique city in movies. The narrow back alleys lined with traditional eateries, the bustling malls in sleek skyscrapers that shoot skyward, this perfect entrepot between east and west – literally nowhere else looks like this. Despite the negative side of colonialism, Hong Kong's unique history is what shaped the city into what it's known as today: a melting pot of countless different cultures, cuisines and architecture styles. Let's take a look at some of the Fragrant Harbour's coolest movie locations that are incredible for the 'gram. By Ashlyn Chak RECOMMENDED: if you're a movie buff, then you'll love our list of best films from the 2010s or the greatest ever Kung Fu movies made in Hong Kong.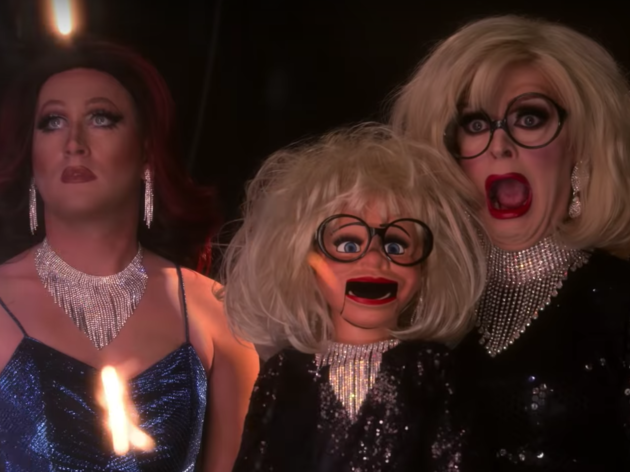 New shows to watch on Netflix Hong Kong this January
Another month, another round of great Netflix shows. If your New Year's resolution for 2020 is to save up some dough for that dream trip of yours, or simply just go out less, then these TV shows and movies we've lined up is perfect for you. From inspiring, feel-good tales to just straight-up creepy, there's plenty to add to your watchlist this month. RECOMMENDED: Add some fun to your watchlist and settle down with one of these feel-good movies found on Netflix Hong Kong.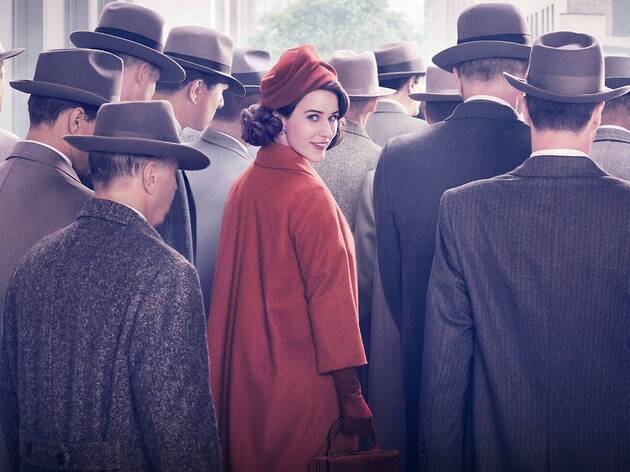 7 TV Shows you must watch to start off this new decade on an inspiring note
We often celebrate the New Years by creating new elaborate resolutions and lamenting on our old failed ones, a tradition that of course needs to be faithfully continued if only for the burst of fresh inspiration brings. So to help you, we have compiled a list of our favorite TV shows that can assist you in this often futile but always stimulating process. Scroll down below to sift through some of our pick of stories that can, hopefully, inspire you to dream big, take charge, push through life's challenges and resolve those conflicts. RECOMMENDED: If your New Year's resolution is also to get in shape, check out some of the best gyms in Hong Kong. Or if you want to start off the year by eating healthy after those hefty Christmas dinners, check out our pick of healthiest vegetarian and vegan restaurantsin Hong Kong.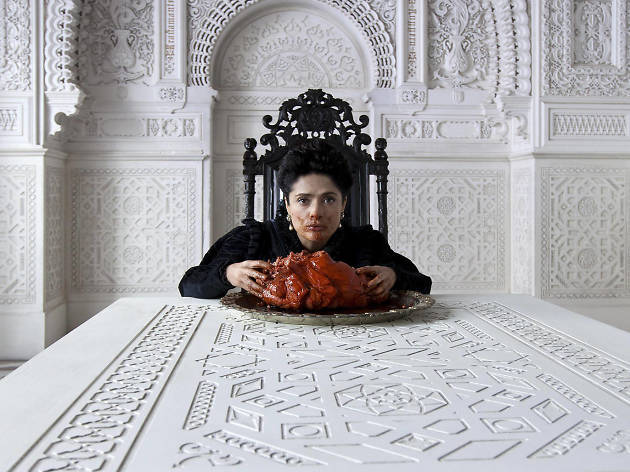 The best films of the 2010s: the 30 movies of the decade
The decade began with emotional farewells to Harry Potter and Toy Story, Iron Man 2 disappointing everyone who came into contact with it and Tim Burton's trippy take on Alice in Wonderland hinting that maybe, just maybe, 3D was here to stay. Fast forward ten years and Marvel has shrugged off that rare misfire to become an all-conquering, Martin-Scorsese-upsetting behemoth, 3D is all but mothballed again, Star Wars is back and old franchises (hello Toy Story) proved to be not nearly as finished as we thought they were. And in among those headline stories, there have been some killer movies released. From films by brilliant new voices like Ari Aster, Greta Gerwig and Jordan Peele to old masters like Hirokazu Kore-eda, Richard Linklater, George Miller and Kathryn Bigelow, here's a half-century of greats from the 2010s. RECOMMENDED: If you're more into action movies, check out our pick of the greatest kung-fu movies made in Hong Kong.
See more great Film features
The best films in cinemas now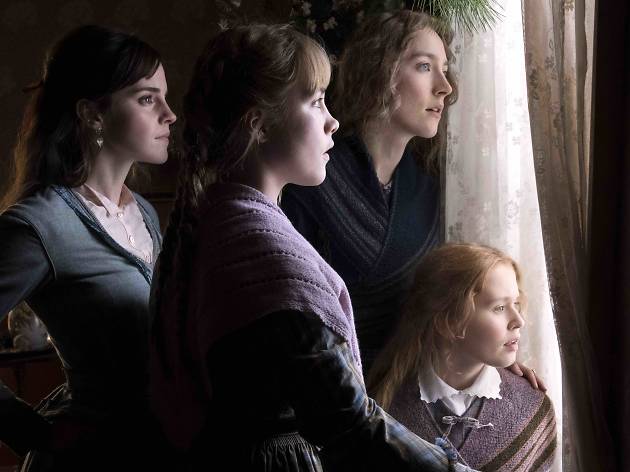 Little Women
Greta Gerwig has directed only two films that are solely her own but she's already become a brand. That's in evidence within the first five minutes of 'Little Women', a huggably self-deprecating take on the Louisa May Alcott classic. Brashly confident Jo (Saoirse Ronan, from Gerwig's debut film 'Lady Bird', still uncorking those soulful stares that outclass the competition) sits in the office of a New York publishing house. Because it's the 1860s, she has to pretend she's trying to sell the work of a friend. But a parental editor (Tracy Letts, also from 'Lady Bird') sees through this and has mercy on her. He reads, pencil in hand. 'Make sure she's married at the end – or dead,' he concludes, somewhat approvingly. Jo, elated, runs down a city block, just like Gerwig did in 'Frances Ha'. If this isn't the 'Little Women' you remember, either on page or screen, that's understandable. But it's likely the one you felt, and that's more important. Gerwig, who should be celebrated as both an evolving screenwriter (the bold adaptation is hers) and a shrewd formal stylist, cuts to the thematic essence of the novel – sisterhood and coming of age, but also nostalgia and mourning your own past – and finds a visual language for it. Alcott's saga of the four March sisters has been divided and restitched by Gerwig into two interwoven halves. Girlish energy suffuses the warmly lit scenes of their Massachusetts teenhood (Daddy's away, fighting the Civil War), days chockablock with attic theatr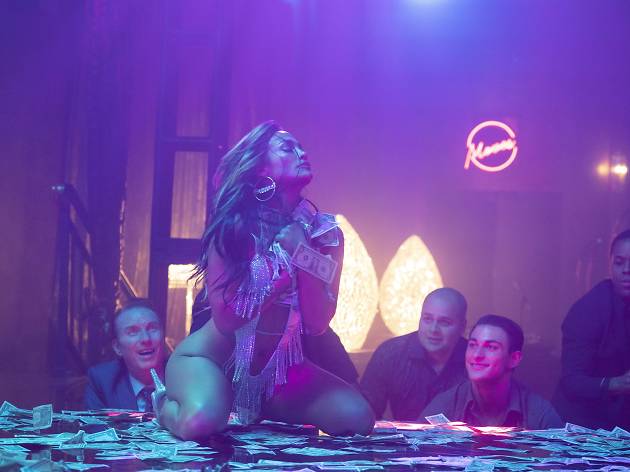 Hustlers
Think 'Ocean's Eleven' with strippers and you've got the premise of Lorene Scafaria's surprising, gripping 'Hustlers'. Constance Wu stars as Dorothy, aka 'Destiny', the new girl at a hot Manhattan gentlemen's club. The wildly successful Ramona (Jennifer Lopez) takes Dorothy under her wing and shows her how to get ahead in exotic dancing. But after the 2008 financial crash, the pair and their friends resort to criminal means to keep the cash coming in. This is a deeply feminist film, one where men are given less screentime than the cameoing Cardi B and Lizzo. These women are objectified by the world, though rarely by Scafaria's camera. They use that fact to scam money and take revenge on Wall Street's finest. Scafaria treats them as flawed, fractious characters and folk heroes, not sex dolls. She packs in some visual flourishes too, like a shaky cam shot of one of the crew's walk of shame to her daughter's school. It's a reminder that there's more at stake for these women than the ability to buy designer clothes. If Wu is compelling as Destiny, Lopez is magnetic as her savvy mentor. It's her most authoritative role since 'Out of Sight'. The plot, in contrast to the stars, sags in the middle and there are a few more celebratory hang-out scenes than we need, but the gang are so charismatic, it's no great chore to spend extra time with them. Why, some people would pay thousands for just a few minutes.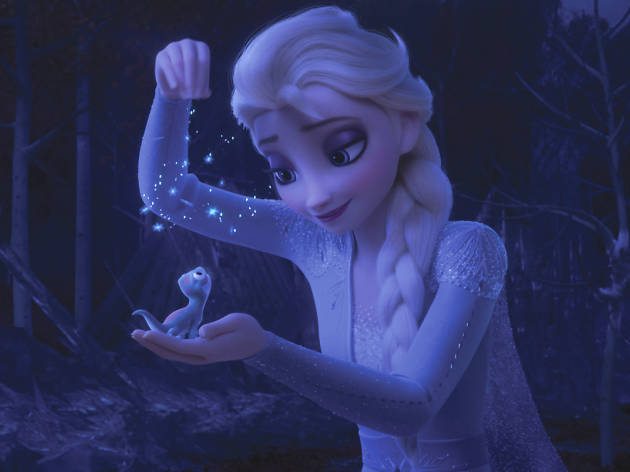 Frozen II
It's pretty weird to think that Disney used to recycle its own animations to save a few bucks. So, Baloo from 'The Jungle Book' magically became Little John in 'Robin Hood' with a little sleight of hand by its toiling animators. Of course, that was long before the Mouse House became a world-conquering animation behemoth on the back of Pixar's success and smash hits like 2013's 'Frozen'. That made $1.3 billion, so around one dollar for every time your kids have made you watch it. Happily, this long-anticipated sequel feels entirely fresh. The world it creates is charming, the wit sparkles and – one brief burst of 'Reindeer(s) Are Better Than People' aside – the songs are all new. So let go of 'Let It Go' and clear some room for a new batch of earworms. As you'd expect, the self-contained Elsa (voiced by Idina Menzel) remains at the heart of the story, but 'Frozen 2' also belongs to her exuberant sister Anna (Kristen Bell). She's very much a co-conspirator here, sharing 'When-Harry-Met-Sally'-ish tiffs with lovestruck Kristoff (Jonathan Groff, blessed with a genius '80s-style power ballad from songwriters Kristen Anderson-Lopez and Robert Lopez) and helping to guide the scene-stealing Olaf (Josh Gad) through a very funny coming-of-neige plotline. The hilarious 'When I Am Older' and some philosophical musings on the nature of existence are an absolute delight. If there's a flaw, it's the slightly fiddly plot that has more folky symbols and elemental runes than a Hoxton tattoo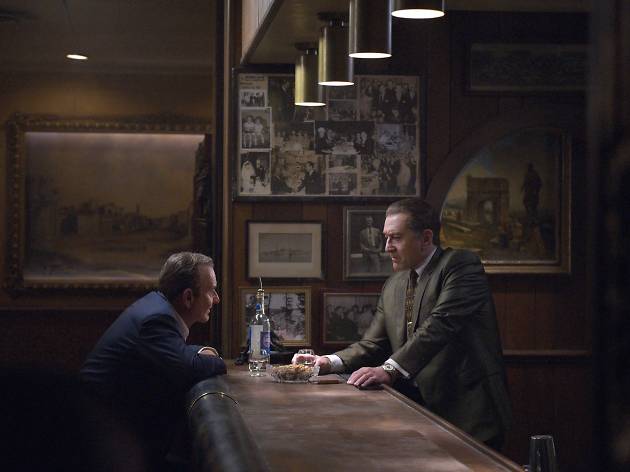 The Irishman
Martin Scorsese pulls off a killer curveball at the beginning of the frequently electrifying, if overstuffed 'The Irishman'. As The Five Satins' 'In the Still of the Night' plays, the camera creeps forward... only this time it's not through the Copacabana nightclub à la 'Goodfellas', but down a nursing home hallway. Is this where Scorsese's gangsters end up? Only the unlucky ones, the film suggests. Adapted by Steven Zaillian ('Schindler's List') from 2004 crime memoir 'I Heard You Paint Houses', the 209-minute 'The Irishman' isn't about still nights so much as the dying of the light that comes with old age. It's also about the belated surge of guilt that comes at the end of a life of crime. At least it is, eventually. When we first sidle up to the wheelchair-bound Frank Sheeran (Robert De Niro, building a performance that gets better and better), he's a white-haired old-timer looking back on his life. Just for a second, you wonder if he's rambling to himself. He steers us back to a time in the late 1940s when, as a married World War II vet and union truck driver, he meets mafioso Russell Bufalino (Joe Pesci, terrific) on the side of a Pennsylvania road. It doesn't matter how many times Pesci calls De Niro 'kid' (and it's several), nothing will sell you fully on Scorsese's biggest gamble: digitally de-aging his cast so that they can play their own thirtysomething characters. Everyone looks unnaturally pink and puffy-faced, like 50-year-olds who have recently discovered hair
See more films playing in Hong Kong cinemas