Art & Culture
The latest art exhibitions, theatre, opera and classical events — plus Hong Kong's best galleries and cultural venues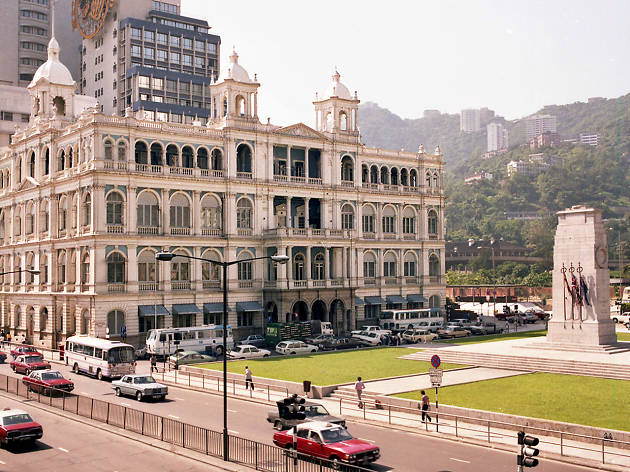 Hong Kong iconic structures and buildings that have been demolished
For a city whose modern history begins only a little over 150 years ago, Hong Kong is home to an abundance of beautiful architecture. There are plenty of old buildings and structures that have stood the test of time, but not all of it has survived our city's pell-mell race into modernity. From Victorian private members' clubs to Hong Kong's old international airport, here are some of the marvellous structures we've lost along the way. RECOMMENDED: Luckily, there are still plenty of old buildings and structures that have stood the test of time in Hong Kong. For building's that are scheduled for demolition, check out this link and try to visit these buildings while you still can and find out what's replacing them.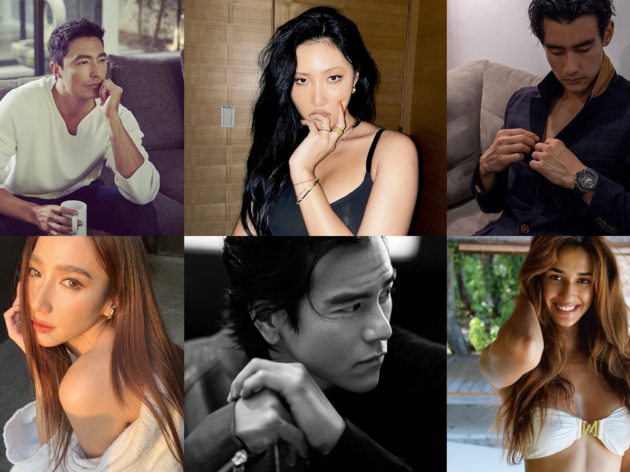 Sexiest Asian stars to follow on Instagram right now
News has it that the wintry weather in Hong Kong will continue for another week or two. So, along with some intriguing Asian erotic films and the sexiest movies in town, we've rounded up ten of Asia's hottest celebrities on Instagram to keep you warm, and entertained, while you're snuggled in at home. From the worlds of Hollywood and K-pop to Bollywood and beyond, see if your favourite has made it on the list. By Elaine Wong RECOMMENDED: Prefer something less #NSFW on your feed? Get inspired by these Hong Kong-based photographers, artists, and bakers, or laugh at some memes instead. Oh, and don't forget to follow us at @timeouthk while you're there!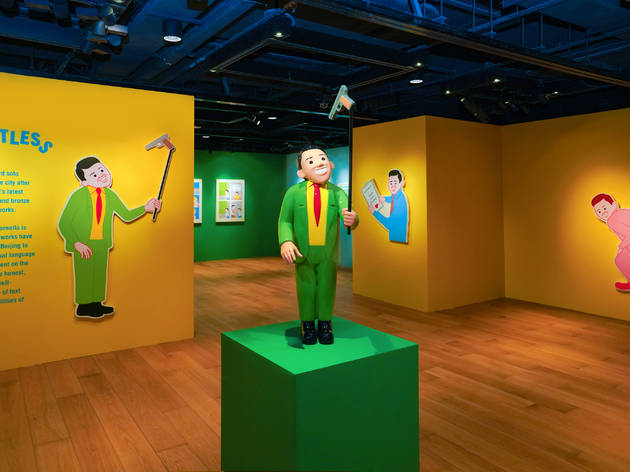 Joan Cornellà returns to Hong Kong with his biggest solo exhibition to date
One of our favourite cartoonists, Joan Cornellà, is back! In collaboration with Hong Kong-based creative studio AllRightsReserved, the Contemporary Showcase: My Life Is Pointless by Joan Cornellà is an exhibition featuring a total of 48 pieces of artworks by the artist, making it his biggest solo exhibition ever in Hong Kong. With nearly 8 million followers on social media, Cornellà is an icon of dark humour and uses satire to comment on the bleak side of human nature, thus, creating artworks that are simple, honest, and highly entertaining. The My Life Is Pointless exhibition marks Cornellà's third solo exhibition in Hong Kong and will showcase for the first time a series of life-sized panels, shaped panel paintings, bronze sculptures, as well as a selection of limited print works. The artist's past exhibitions in Hong Kong have received overwhelming responses, proving just how much Hongkongers relate to his worldviews – so don't sit this one out! The show will run from December 15 to 23, and January 4 to 29, 2021 at Sotheby's Hong Kong Gallery. Please note that all timeslots are fully booked, but you can make a request to be on the waitlist through the exhibition's online booking system here. View this post on Instagram A post shared by Joan Cornellà (@sirjoancornella) Want to hear about the latest art show openings, pop-ups, and learn about the most happening art spots in the city? Subscribe to our newsletter and be the first to get the news!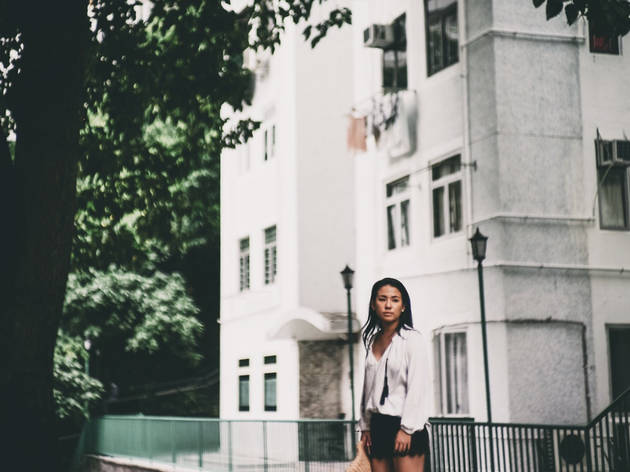 HK Profile: @hkmehmeh Instagram memes creator in Hong Kong
Hong Kong-based memes creator @hkmehmeh has built a massive following of over 34k by capturing the city's simultaneously iconic yet oftentimes embarrassing culture through humour. Sarcastic, borderline inappropriate, and just plain silly, @hkmehmeh has managed to create an online community for many with her unique take on both the eastern and western side of culture in Hong Kong. We caught up with the memes queen herself to find out more about how it all started. By Erika Yip What made you start this Instagram account? "I started it as a laugh between my friends and I realized I had a bit of a knack for making memes; more specifically, I realized there weren't that many pages that were posting funny content with a Hong Kong edge. So, I thought I should work on this more and see where it takes me, but I never started this thinking that it would be 'the next big thing'. Building 30k within three years has all been a happy accident." How did you come up with the name 'hkmehmeh'? "Just three years ago, memes weren't as well known as they are now. There were still people who didn't know how to say it correctly and they were pronouncing it either 'mee mee' or 'meh meh', so I wanted to poke fun of that with the account name hkmehmeh". View this post on Instagram A post shared by Hong Kong Memes 🇭🇰 (@hkmehmeh) What inspires you to create these memes? "I'm inspired really just because I'm a non-native Hong Kong citizen. I've had my fair share of struggles, as well as interesting experiences while adapting to this city. There are so many issues that everyone relates to but are not communicated on a public platform. Those are the things that inspire me – my personal experiences and peculiar things about Hong Kong that I think are quite comical." What's your process behind creating memes? "Well, my process is not as fun as what people would think. When I first started, I would think of a funny idea, and I would start scavenging for appropriate materials to go with it. But now after making over 490 memes, I have a huge database of meme formats that I have saved. So, what I do now is think of an idea, go back to my database, find something fitting to what I thought of, and mash them together. It sounds quite mechanical but it's still organic." View this post on Instagram A post shared by Hong Kong Memes 🇭🇰 (@hkmehmeh) Has the pandemic changed the way you post or the type of content that you post? "It hasn't really affected my content, but the difference that I've noticed is that people consume my content a lot more. The engagement rate is much higher because people are just forced to stay at home. That's why I'm consistently pushing out memes these days." You have over 30k followers, does it make you more aware of what to post? "I cannot say that I'm not afraid of posting, because you know, I'm a human being and I have feelings. I don't like to offend anyone, but one thing that I've been quite dead set on since starting this is that I'm not going to water down my content just because I'm worried that I'll ruffle some feathers. I post without any malicious intent. I don't do it for the sake of offending people, and I wouldn't want to make people feel bad about who they are or what they believe in. But there's not going to be a universal moral line that everyone will agree on. For certain topics, some people will find it offensive, some people will find it funny, so I'll just post stuff that doesn't cross my own moral line." View this post on Instagram A post shared by Hong Kong Memes 🇭🇰 (@hkmehmeh) How has your cultural background influenced what your memes and what you find funny? "I am Korean, but I grew up in Singapore, and I went to school with students with diverse nationalities and cultures. Being surrounded by different people really exposed me to different types of humour, like American humour or dry British humour, so I think that my humour is like a melting pot of that. In terms of culture, I'm a third culture kid. I'm Korean, but I see Singapore as my second home, and Hong Kong as my third one. Being born Korean doesn't solely define me. I can actually speak a little Cantonese. I know all the trashy Cantonese slangs, especially. But more than ever, I ask my friends to tell me about all the cool slangs that young people are speaking, or just peculiar things about Hong Kong that I wouldn't have known. These are the things that I actively look for and apply to my memes. For example, I find it funny that I still cannot understand what the cha chaan teng lady tells me; or every time I walk into a restaurant, the first thing I ask for is the English menu. My lack of knowledge in Cantonese helps shape my memes." View this post on Instagram A post shared by Hong Kong Memes 🇭🇰 (@hkmehmeh) Are you working on anything new? "I just released my new merch, 'Just Diu It'. I'm thinking of coming out with a few more before Christmas or Chinese New Year, so people can look forward to that. I'm also actually working on something like a dating series. I want to call it 'Super Tinder', but it's nothing official yet. So many of my followers complain about how single they are. So I thought to myself, why don't I just matchmake them? If they like my page, it means at least they have a similar sense of humour. Finding a partner with the same sense of humour is very critical for me, so I'll probably start working on that next year. Other than that, I'm hoping to collaborate with more local brands or local influencers too."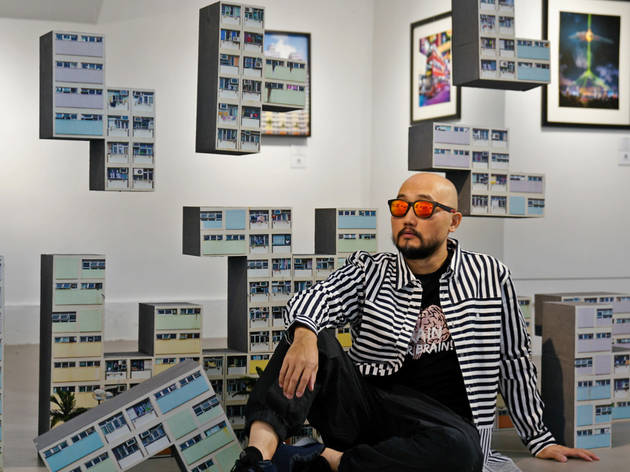 HK Profile: @surrealhk photographer and graphic designer Tommy Fung
Photographer and graphic designer Tommy Fung, or as many may know him by as @surrealhk on Instagram, has recently launched his first-ever solo exhibition My Surreal Life in Hong Kong. Having moved back to Hong Kong in 2016 after years of living in Venezuela, Tommy began his Instagram account in 2017 with a series of Photoshopped images of Hong Kong. His works, which seamlessly blend fiction with reality, often tell stories of the city's social issues in a comical and at times controversial manner, an approach that has earned him more than 97.1k followers to this day. We caught up with Tommy before his exhibition to discuss how he got started, and the process that goes behind his ingenious images. What is the inspiration and motivation behind your current exhibition? "The exhibition features a collection of my artworks over the years, but I've specifically picked out a few pieces depicting Hong Kong's current housing crisis. I did this because I want my audience to understand the severity of the problem. It doesn't just affect a particular segment or class of people, it's an underlying issue that affects everyone." You grew up in Venezuela, what was the reason for moving back to Hong Kong? "I moved there with my family when I was nine, so I grew up and spent a large part of my life there. It's a beautiful country, but the political issues there became problematic, which affected the economy very badly. With the lack of water, electricity, and everyday goods, our lives there became more about surviving rather than living, so I decided to move back to Hong Kong in 2016." What got you started on Instagram? "I was already a photographer and a graphic designer in Venezuela, and when I moved back to Hong Kong, I didn't know how to get into the industry here. I had a lot of time on my hands so I went around the city to take photos. I also noticed that most people on the internet would Photoshop images for the sake of mocking and making fun of people. No one would use it to express themselves, and since I always have a lot to say, plus editing photos is not a difficult task for me, I decided to create an account to share a series of images that would allow me to express my perspectives on this 'new' city." What is the process behind creating your images? "As soon as I think of an idea, I jot it down. I would then see if I have any existing photographs that I can use. If not, I would immediately go out and shoot these photographs myself. Then I would start the editing process which can take anything from a couple of hours to as long as around 30 hours depending on the difficulty." What is the most challenging part of your process? "Sometimes, taking photographs is the most time-consuming part. I'm very particular with every little detail. If the lighting is wrong, or the angle is off the slightest bit, the results will be unnatural and others would easily be able to tell. This image of a triple-decker bus (pictured above) took me a long time to edit. I had to individually crop each of the neon signs from many other photographs. The process is very difficult, most would not be able to understand just by looking at the image." Where do you get inspiration for your images? "Everywhere. Just things that I come across on the street. I tend to look at most things through my own lens and think to myself what an image would look like if I twisted it in a particular way or put certain elements together. Of course, I watch the news too. If there is something happening in society, I will share my opinions through my images. I also get inspiration from watching movies like Inception, Doctor Strange, or just Marvel movies in general. Sometimes, I would use scenes and elements from these movies to showcase what they would look like if it happened in Hong Kong." What is your favourite image from your collection? "My favourite has to be the Choi Hung Estate photo (pictured above). Everyone goes there to take photos for Instagram, but I did it in a way that brought a different perspective and message – ie. the housing crisis – to my audience." Do you have any tips or advice for any aspiring photographers and graphic designers who would like to follow your footsteps? "I actually learned how to edit photos just by going on the internet. I don't follow all the rules as I have my own particular style of editing, but the important thing is to just try, both with editing and photography. It was difficult for me in the beginning as people didn't understand my style and would comment to say that my photos were 'fake'. I mean, obviously, they are. That's my whole thing. But I didn't let that stop me and just pushed through, eventually, I gained more followers who understood where I was coming from. All in all, don't give up as soon as something gets difficult. Keep learning and trying, because there's no right or wrong. Eventually, you'll find what works for you." Do you have a favourite place in the city that you love to photograph? "There are tons of small islands in Hong Kong that are so beautiful, it's like stepping into another realm but they're often difficult to get to. There are also many beautiful hikes around the city too. It depends on the timing. Each season in Hong Kong has something to offer, it all depends on what I'm after." So, what's next for @surrealhk? "In the future, I hope to take things overseas. I would love to take photographs of different places around the world and incorporate them into Hong Kong scenes. It would be great if my works could speak to an international audience but I would still stick to using Hong Kong as a core theme. I've been back in Hong Kong for many years now and there are still so many places I have yet to explore." Tommy's exhibition is on show at 13a New Street Gallery from now until November 8. Apart from showcasing some of his favourite photographs from over the years, the exhibition also has various artworks that have been recreated using different materials to give his audience a brand new perspective. Trust us, they're out of this world. Follow Tommy @surrealhk to see all his latest updates and new artworks!
See more great Art features
Get to know local culture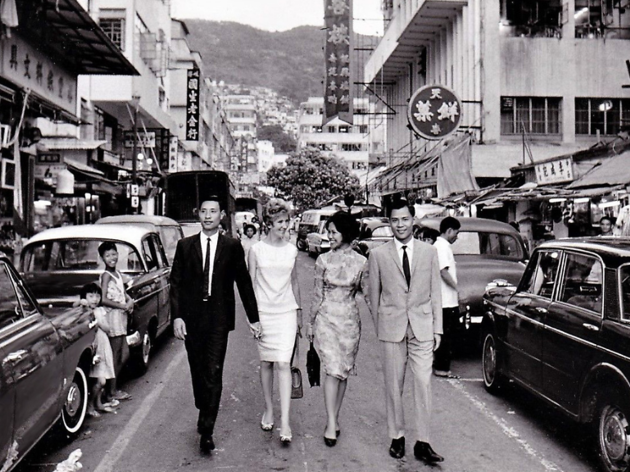 Old-school Cantonese slang we should bring back today
Most of us will likely agree that Cantonese is a difficult dialect. Not only are there nine tones to get your head around, but there are also some downright weird slang words and specific phrases that just wouldn't work in any other language. So if you've already got your 'aiya' down, then let's not 'blow water' anymore and throw it back with vintage slang. Whether you're learning it for the first time or looking to jog your memory, here are eight old-school Canto phrases and how to say it phonetically. By Elaine Wong RECOMMENDED: In a nostalgic mood? Listen to these Cantopop classics while reminiscing about your childhood, or check out these vintage shops around Hong Kong. Or for more glimpses into Cantonese culture, have a good laugh with these memes that only Hongkongers will understand.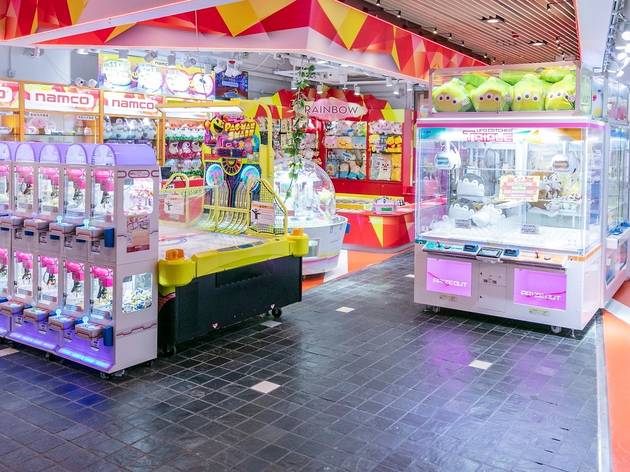 6 Things every kid has experienced growing up in Hong Kong
Growing up in Hong Kong has its perks, and we're not being biased (ok, maybe a little). It's a shopping mecca filled with some of the most amazing homegrown and international brands, there's a world of cuisine available no matter where you are in the city, art can be found pretty much anywhere you look, and you're never too far away from lush greenery should you need a quick city escape. If you're a true Hongkonger who grew up in this city, we're sure you can relate to these things that we've definitely experienced as a kid. Enjoy a good laugh and reminisce about those good old days! By Andrea Wong RECOMMENDED: Only call yourself a true local if you've watched these classic cartoons or have stuffed your face with these local snacks!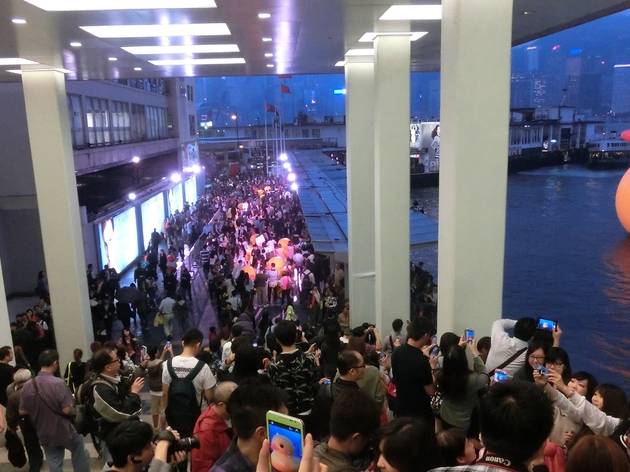 Best Hong Kong memes only Hongkongers will understand
Ah, memes. Who doesn't love them? They are almost always relatable, and the truth be told, it's a great way to avoid the realities of what's happening in the city right now. So, without further ado, here are some of our favourite memes that every Hongkonger will definitely understand. Enjoy! RECOMMENDED: Get to know more about our city through some of the most influential Hongkongers in history.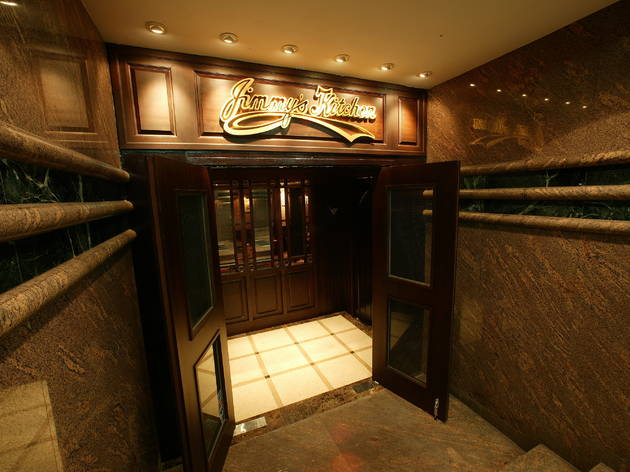 Classic Hong Kong restaurants that shaped the city
There's an eclectic mix of eateries around Hong Kong, from local cha chaan tengs to Michelin-starred restaurants. But if we go a few decades back, the dining scene in Hong Kong is nowhere near what it is like today – it's taken years for the city to build and achieve the food paradise status we have now. To truly appreciate Hong Kong's unique food scene, let's take some time to learn more about some of the restaurants that witnessed the city's growth and why Hongkongers of all ages hold them close to their hearts. By Andrea WongRECOMMENDED: Check out these traditional dishes and rare, nostalgic snacks before they are lost forever.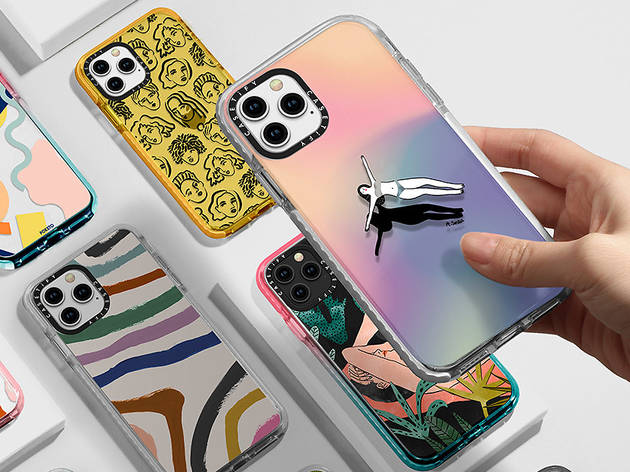 5 Globally renowned brands you didn't know are from Hong Kong
Hong Kong is a city that relies heavily on overseas imports for all sorts of goods and services, so it might be a challenge when you're asked to name some of Hong Kong's globally renowned brands off the top of your head. Aside from various iconic HK-made brands that we all grew up with, here's a list of brands that might shock some of you because of how popular they are around the globe. Get ready to be pleasantly surprised! By Andrea Wong RECOMMENDED: Check out some of Hong Kong's best blockbusters and see if you can recognize any of these iconic places that define Hong Kong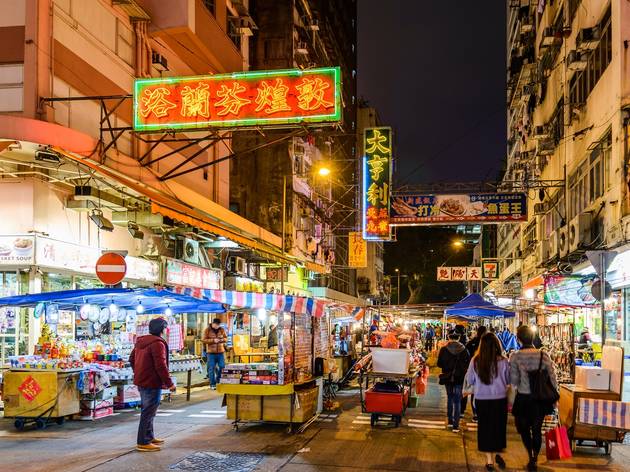 10 Places in Hong Kong that define the city's culture and identity
Amid the changing landscape of the city, there are still a plethora of places in Hong Kong that have withstood the decades and live on as endearing memories or revamped to serve as modern spaces – many of which have come to embody meaningful values of our culture and identity. Read on to find out about these places and see if your favourite spot is on the list. By Elaine Soh RECOMMENDED: Keen to explore more? Check out these places you won't believe exist in Hong Kong.