What not to miss at Christie's First Open│Hong Kong auction
From legendary artists Zao Wou-Ki and Antony Gormley to local talents like Lee Kit, get a taste of what to expect at this upcoming auction
With Hong Kong Art Month well under way, the city is bursting with colourful, innovative artworks around every corner. Although there's a whole lineup of exciting art happenings later this month, one definitely not to miss is internationally renowned auction house Christie's First Open, a popular auction that brings together a dynamic and high-calibre collection of local and international artists at accessible prices (all prices listed are in Hong Kong dollars).
Showcasing a captivating range of artworks across different mediums – portraits, sculptures and landscapes depicting our beloved city – and featuring big names like Zao Wou-Ki and Antony Gormley, this auction is the perfect place for art lovers to discover cutting-edge starter pieces or to enrich an existing collection.

The public viewing takes place March 26 to 28, with the auction happening on the March 29. Start here to get a preview of what to expect at this thrilling edition of First Open.
What not to miss at First Open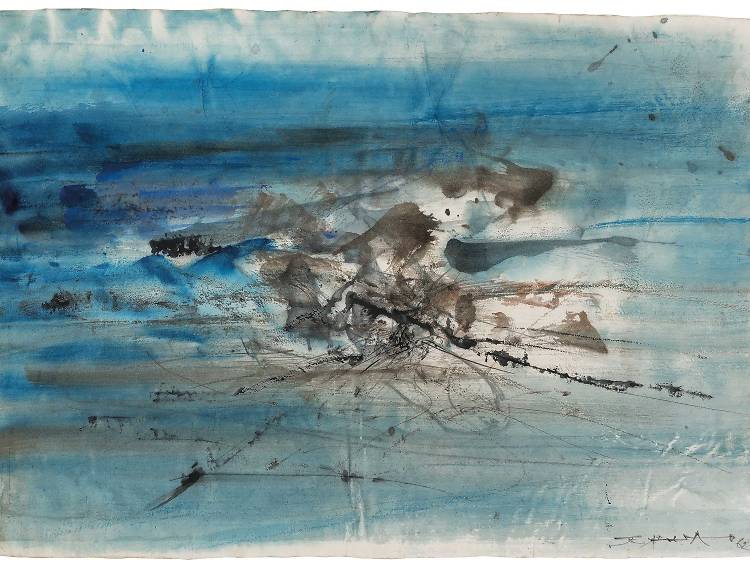 Zao Wou-Ki, Untitled, 1962
Highlighting the simple beauty of lines and paying tribute to this most fundamental component of images, one of the most exciting artworks at this year's First Open are the works of legendary Chinese-French painter Zao Wou-Ki. Renowned for his abstract expressionist-style paintings, see in person his mastery and how Zao reinterprets simple lines into breath-taking pieces.
Image: Zao Wou-Ki (Zhao Wuji, France/China, 1920-2013).
Untitled, watercolour and ink on paper, 40.5 x 57 cm.
Painted in 1962. $650,000-$850,000
Zeng Fanzhi, Portrait 07-8-1, 2007


First Open is also putting the spotlight on portraiture and exploring how the art form provides not only an intimate glance into an artist's psyche, but the wider societal and cultural environment in which their works were produced. Exhibited here is celebrated Chinese contemporary artist Zeng Fanzhi, whose portrait showcases his command of brushstrokes and his ability to evoke emotional and psychological responses.
Image: Zeng Fanzhi (CHINA, B. 1964), Portrait 07-8-1, oil on canvas, 130 x 110 cm. Painted in 2007.
$2.5 million-$3.5 million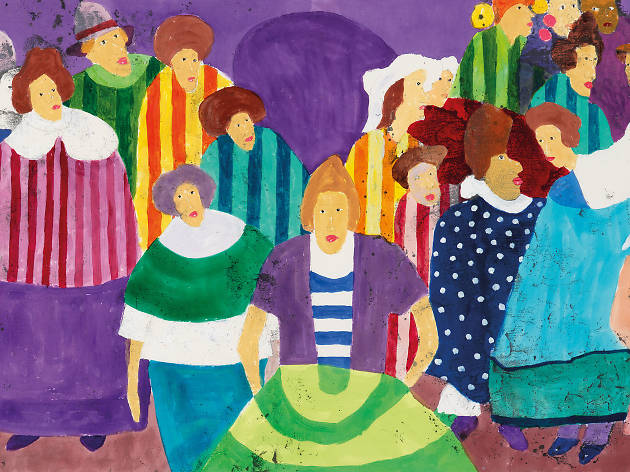 Luis Chan, Magician, 1987
As a tribute to Hong Kong, Christie's is offering a curated selection of artworks inspired by this energetic city, including this vibrantly colourful piece by 'King of Watercolour', Luis Chan. This particular piece is a classic reflection of Chan's signature style of teaming brilliant colours with childlike whimsy.
Image: Luis Chan (Chen Fushan, China,1905-1995), Magician, pen, pencil, watercolour and acrylic on paper, 68.5 x 135 cm. Painted in 1987. Two seals of the artist. $350,000-$450,000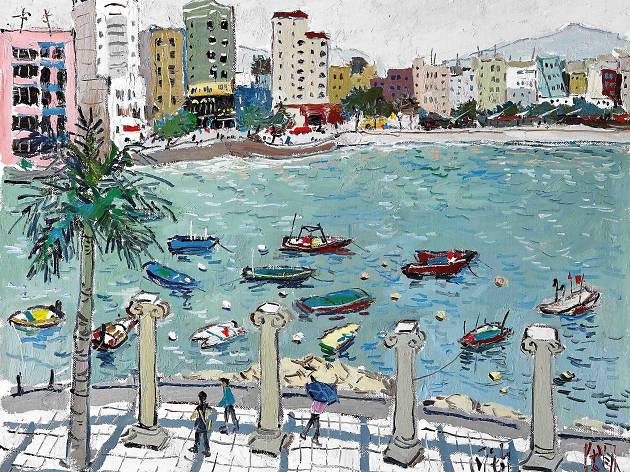 Pang Juin, Landscape of Stanley (Hong Kong), 2008
Another artist to look out for is Pang Juin, a Chinese painter who lived in Hong Kong briefly during the 1980s. Influenced by both eastern and western techniques, in this painting, Pang's loose brushstrokes and entrancing command of colour present a quaint yet captivating image of Stanley waterfront.
Image: Pang Juin (Pang Juin, China, B.1936). Landscape of Stanley (Hong Kong), oil on canvas, 60.6 x 72.2cm. Painted in 2008. $280,000-460,000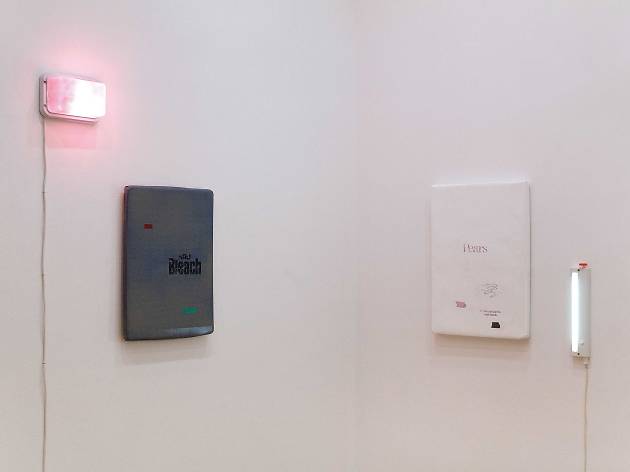 Locally-based artist Lee Kit, who previously represented Hong Kong at the 55th Venice Biennale, practices across a broad range of media including painting, drawing and video. This installation is a prime example of Lee's innovative use of different mediums and his unique perspective on memories and time.
Image: Lee Kit (Hong Kong SAR, B. 1978) "you." acrylic, emulsion paint, lazer-jet ink on cardboard; lights; acrylic, emulsion, paint, heat-melt glue and inkjet ink on cardboard; plastic container, Dimensions variable, painting: (left) 59 x 46 cm., (right) 67.5 x 48.5 cm. Executed in 2012. $150,000-$250,000
Antony Gormley, MEME CCC, 2013
Renowned British sculptor Antony Gormley has been intrigued with the human body's relationship to space throughout his career. A fascinating construct of blocks that form a human figure, see up close – and possibly own – one of Gormley's signature cast-iron sculptures after a visit to this auction viewing.
Image: Antony Gormley (UK, B. 1950), Meme CCC, cast iron sculpture, 8.6 x 16 x 8.6 cm.
Executed in 2013. $500,000-700,000