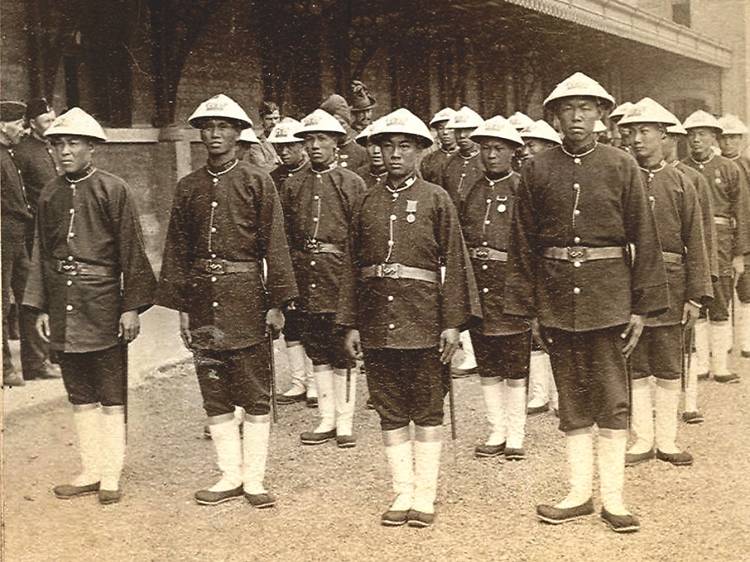 It was 1841 when Commodore Sir Gordon Bremer rst raised the Union Jack at Possession Point. The First Opium War between Britain and China was ongoing and crime was spiralling out of control. Gambling dens, brothels and opium dealers were springing up in Hong Kong as quickly as the population who used them expanded. The watchmen who walked the streets at night, banging gongs to keep away bad spirits and miscreants, just weren't enough.

In response to the messy situation, The Colonial Police Force was of cially born on May 1, 1844. Back then, there were only 32 of cers serving a population of around 20,000 people. They had a pretty rough start but, in only a few short decades, the force, led rst by Charles May and into the 20th century by Francis Henry May, had signi cantly curbed crime in the booming city, as well as helping to eradicate the deadly plague that struck in the 1890s.

After many of the serving of officers were killed during the Second World War, the force had to experience a rebirth. With numbers diminished, facilities destroyed and Triads running the streets after the Japanese occupation, it was a tall order for Commissioner Duncan MacIntosh, who was appointed in 1946. In the following few years, a million refugees poured over the border from Shenzhen, eeing the Chinese Civil War. Riots broke out amid political clashes between the new arrivals, and looters and Triads revelled in the violence. As a direct result, the Police Tactical Unit was formed in 1958.