The season of giving is just around the corner but how charitable is laissez-faire Hong Kong? Olivia Lai digs deep to discover how often Hongkongers reach for their wallets
Christmas is nearly here and it's the time of year we think most about giving back to society and helping those in need. But how charitable are Hongkongers? For better and for worse, our city has a reputation for being a hypercapitalist hub where money is paramount and social security somewhat lacking. This focus on small government and getting rich is what made our SAR one of the wealthiest places on Earth, but it has also led to pictures of cage homes appearing on websites worldwide and a reputation for inequality.
Hong Kong certainly has no shortage of billionaire philanthropists. We barely blink an eye when we hear stories about the wealthy donating large sums to universities and hospitals. Just last year, local property tycoons Ronnie Chan Chi-chun and Gerald Chan Lok-chung gave US$350 million to Harvard University, in what was one of the world's largest single donations that year, and were the only non-Americans to contribute enough to crack the top 10 donors worldwide. Similarly, the Hong Kong Jockey Club Charities Trust was ranked sixth in the World Charity Index 2015 with its record $3.87 billion worth of donations, making it the first Asian charity to be listed in those upper echelons.
But according to the Hong Kong Inland Revenue Department, the average Hongkonger is just as charitable, if not more. The government reports that the city donated a total of $11.6 billion in 2014/15, $6.95 billion of which was contributed by individuals – more than corporations and other organisations combined. The World Giving Index 2015 ranks Hong Kong as the 20th most generous country in the world, where 63 percent of the population donate money to charities and 56 percent say they would help a stranger in need. That ranking places us higher than our regional neighbours Taiwan and Japan. Unsurprisingly, the United States ranks second in the index, most likely for reasons of tax deduction. Charitable Hong Kong, however, does not enjoy the same tax incentives.
"Hong Kong people are hugely generous," Cheryl Wilson tells us, founder and CEO of non-profit organisation Charitable Choice. "Donations are often made anonymously and aren't even declared. It's part of a gift-giving culture that we have here. Whenever people deal with social endeavours, people never come empty handed." Established in 2011, Charitable Choice is one of more than 8,800 charity organisations in Hong Kong. The organisation is an online fundraising platform that works with 43 local charities, offering services like sending charitable gifts or donations on other people's behalf, as well as setting up user-friendly processes to help fundraisers receive donations for their activities. Wilson has found that since its establishment five years ago, people have continually donated to the charity without fail. "Even when the economy hasn't been doing that well, charitable donations are still increasing," she says. "It shows that even when times are tough, people set aside money for the underprivileged." These positive sentiments are echoed by Sue Toomey, executive director of Hands On. "Hong Kong has incredibly charitable people," says Toomey. "But what I found most unexpected is how varied the donors and volunteers are. You'll have very senior executives from corporates who are very low-key. Then you also have a 22-year-old fresh grad who's just keen to continue some of the great work they might've been doing in college."
Through her work, Toomey has found that local causes such as child poverty and feeding the hungry are what pull people's heartstrings. Hongkongers are also quick to reach for their wallets when natural disasters strike abroad, such as the 2004 Indian Ocean tsunami and the 2011 Tohoku earthquake in Japan. However, interests vary between ages and generations. John Louie and Michael Tse from Asian Charity Services, an organisation that assists other charities, suggest that millennials are more attracted to social justice issues, such as child welfare and the environment, while their elders, especially those who emigrated from the Mainland, are emotionally still attached to the motherland. "A lot of [elder] businessmen give back to their home province," he says. "They tend to give to education institutions because they feel through education they have progressed to where there are now." Such sentiments were showcased when the Li Ka Shing Foundation, Hong Kong's biggest charity, provided a grant of $1 billion to establish the Technion Guangdong Institute of Technology in Shantou in 2013.
Though these are impressive numbers, small donations go a long way and are the bedrock of making a social impact. Charitable Choice's Wilson explains: "We have a lot of what we call micro-donations, which are mostly $100. Through this, we've raised about $2 million in the last four years for our charities. Even though they're mostly small numbers, they clearly add up." Indeed, according to Charitable Choice, the collective power of micro-donations has helped provide 34,000 meals for food charities like Feeding Hong Kong, a thousand books with Bring Me A Book and a number of small libraries in underprivileged community centres, not to mention rabies shots for 700 rescue dogs.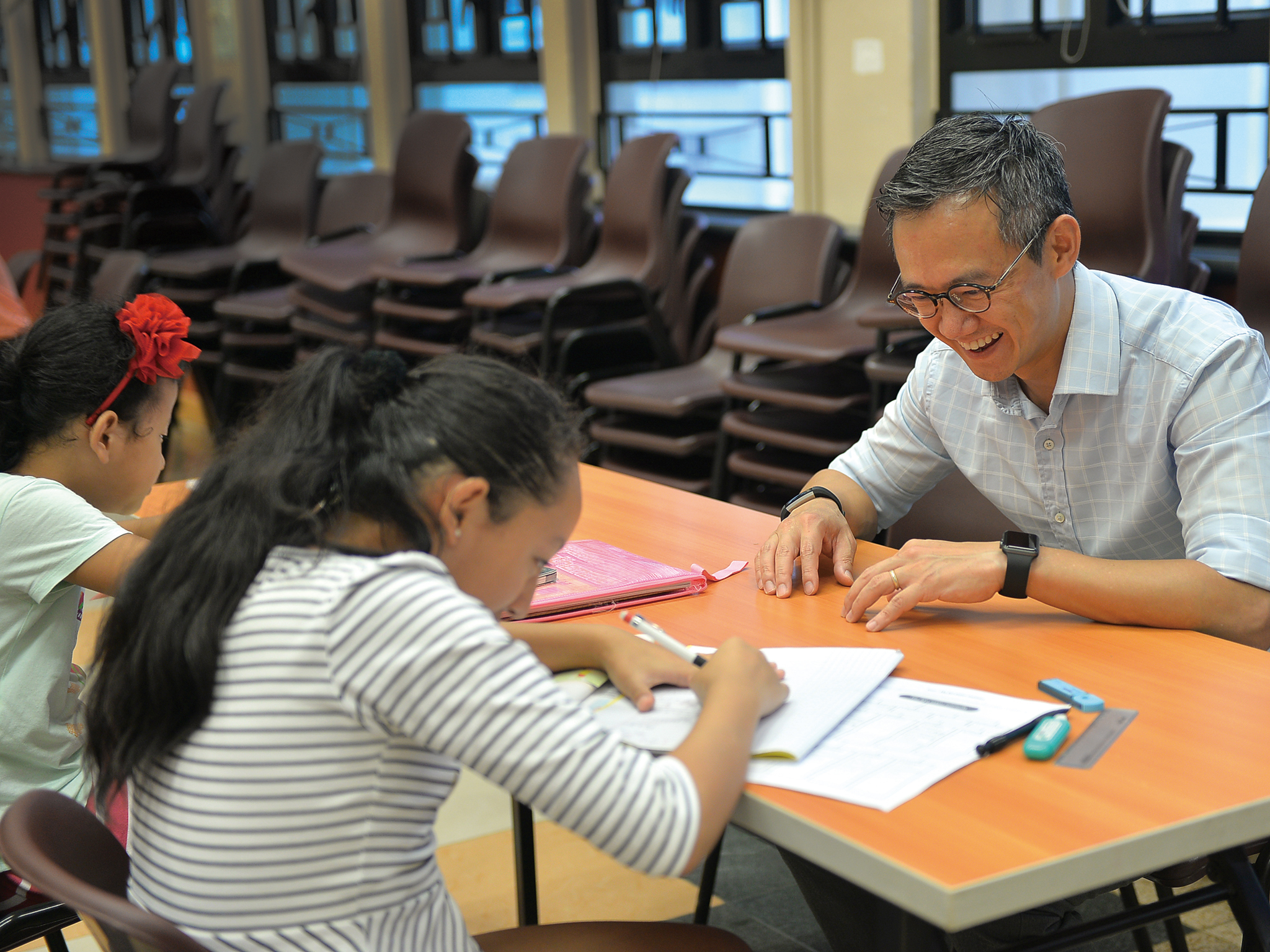 Despite the overwhelming number of contributions local residents have provided, there's one area Hong Kong does fall short, namely how only 15 percent of the population has volunteered time. "Hong Kong people are willing to give but they don't have the time [to volunteer]," claims Tse of Asian Charity Services. "This city is in a unique place and situation where there's a highly skilled workforce, yet nobody has the time to give back. That's why it's important to mobilise people to donate their time. Their positive experience provides a great entry to give money if they haven't before."
There are many ongoing problems and people in need in Hong Kong, from the 300,000 children who can't get three meals a day to the one in three elderly who can't afford to feed themselves. An entire 17 percent of the local population lives below the poverty line. Thankfully, there are literally thousands of channels through which you can help. If you can't decide which charity to help, the question to ask is what causes are you most passionate about. If you have varied interests and simply want to get involved, organisations such as Charitable Choice and Hands On are perfect starting points, where your donations goes towards a variety of causes. Toomey from Hands On also adds that sampling is key: "It's like starting something that you haven't done before. Sample all the different charities you're interested in and find out what works best for you. Also check an organisation's annual report and see whether they have a clear strategy about making sure your donation has an impact." But, most important, is the desire to be active and to engage with your community. A small donation and a few hours of your time can make all the difference in the world.