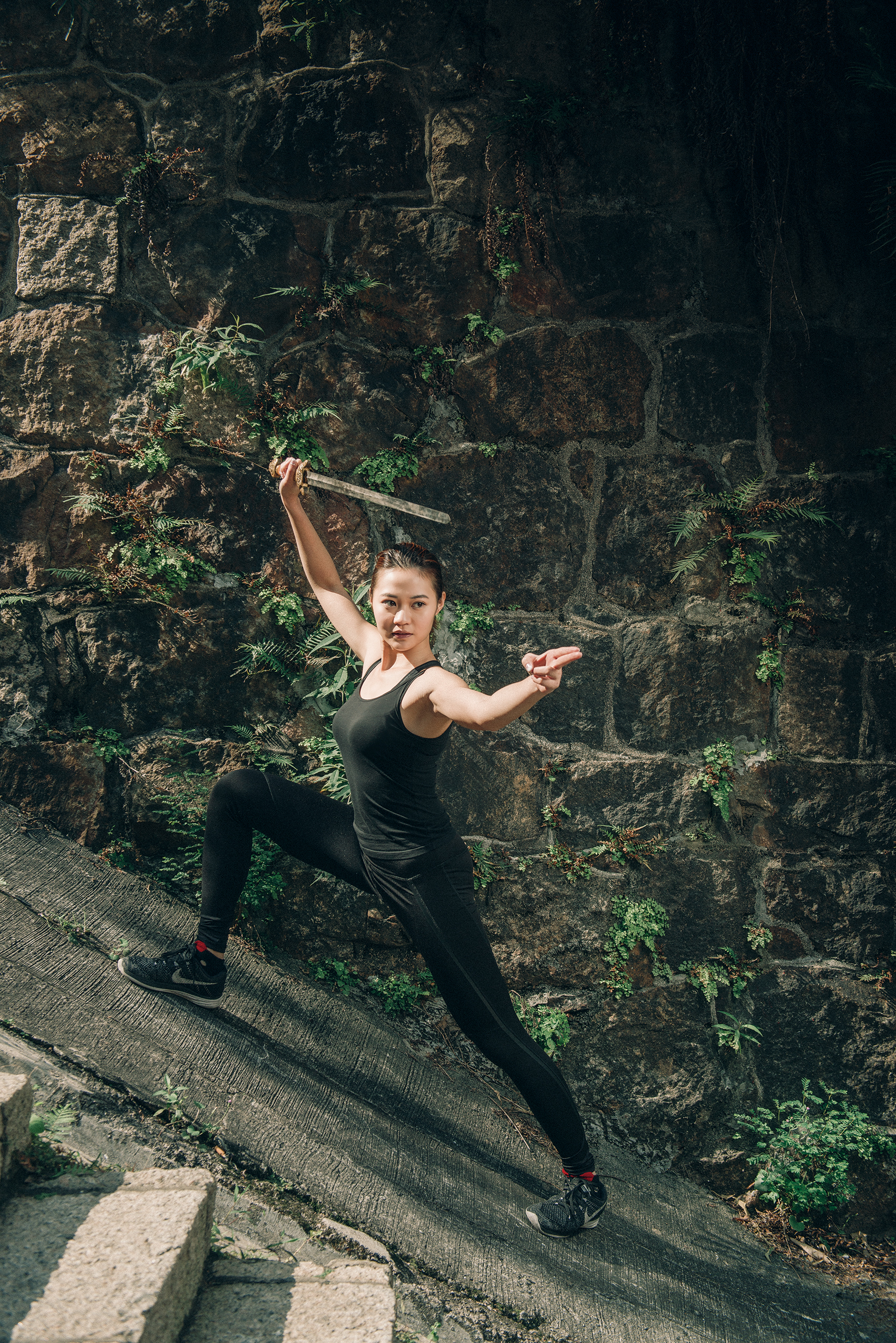 When people look at me, they don't really see someone who would practice kung fu," says 21-year-old actress Mandy Ho. It's true, she has a cute face – big eyes, cherubic facial features – but don't let that fool you. Ho has been practicing the choy li fut style of kung fu since she was five. It's a martial arts form that combines northern and southern style techniques and it has been praised by Bruce Lee as the most effective system in fighting off a group of attackers. Just watch one of Ho's YouTube video's and you'll know she's legit.
Ho got her foot into the entertainment industry when she applied to be in TVB's reality competition show Kung Fu Supernova back in 2011. Out of 12 contestants Ho stood out and won because of her quick wit, creativity and impeccable moves. "I was the most experienced, so there was pressure to prove myself," she says. And she did. The show continued to the international round with competitors hailing from the US, Malaysia and China and Ho once again took the crown.
This shouldn't come as much of a shock, since she is accustomed to winning. At the 2011 International Traditional Kung Fu Forum she won the gold medal in Chinese boxing and at the Tuen Mun Martial Arts Forum, she secured the title for Chinese boxing and Chinese short weapons. Her specialty are short blades and daggers.
Now signed to TVB, Ho has taken up minor roles in dramas and has also become a stunt trainee – already having been set ablaze for a role. She also trains with veteran actress and martial artist Sharon Yeung Pan Pan and teaches private lessons at Yeung's Hithut Studio. "You can really tell what someone is like when you see them practice kung fu," Ho says. "You can see their character and their level of patience."
As if that wasn't enough, Ho is also a registered nurse. For us RPG geeks out there, we know how important it is to have an offensive character with healing capabilities.
Ho is now focused on her acting career and hopes to land bigger roles, but at her core, martial arts still takes priority. "There were a few turning points in my life that made me realise that kung fu is something I can't live without."