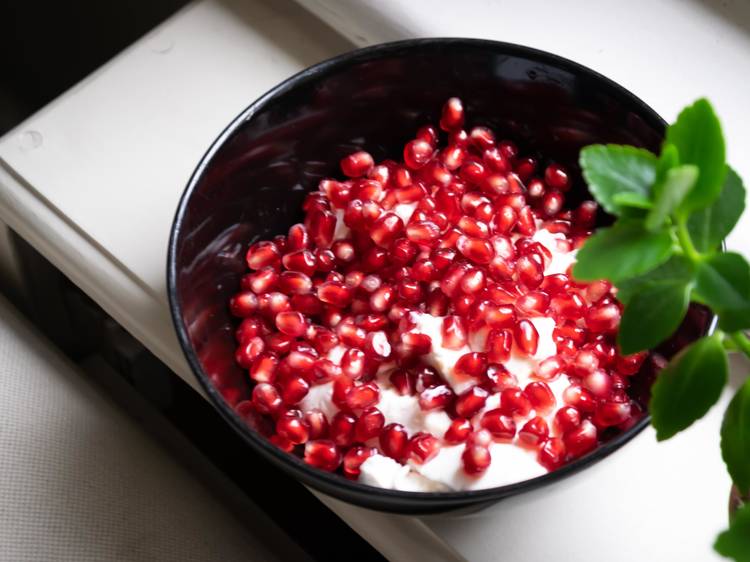 Photograph: Dan Tang
Also known scientifically as punica granatum, the pomegranate is one of Peru's proud exports. Pomegranate is categorised as a berry, and the seeds are where the money is. These tiny, tangy jewels nestled inside are technically called ariels, and full of flavour and nutritious value. Loaded with important nutrients, the pomegranate is characterised as being high in antioxidants, and not to mention, delicious.
The seeds of the pomegranate can be enjoyed in a few ways –as a fruity and textural addition to a salad, a topper for a yogurt parfait, stirred into grains like quinoa and farro, squeezed into a fresh juice, or simply eaten au naturale. Pomegranate has also made its way into cocktails and onto bar shelves in the form of liqueurs, as well as into mainstream skincare since the natural antimicrobials from vitamin C help to fight bacteria on the skin.