Frequently, a band's evolution comes in stark punctuations, album to album. As they seek to 'evolve', groups often stumble through clumsy transitions, tweaking their original sound, sometimes ending up in almost entirely new genres.
New York outfit The Pains of Being Pure at Heart's – we say band but really, Pains is just a vehicle for indie mainstay Kip Berman, with friends providing live back up – evolution since their eponymous 2009 debut has been a subtle one, more in line with Berman's maturation as an adult as opposed to a self-aggrandising need to show everyone that Pains can tackle any genre they put their hand to. They've gone from wistfully lamenting the pains of young love to dealing with more grown up issues, with Berman recently becoming a husband and a father. All the while though, the band's musical style has remained at once intuitively recognisable to any fan of shoegaze and indie pop, while cutting its own path.

In town on January 24 to play their first-ever headline show in the city, at KITEC, we catch up with Berman ahead of the gig...

First up, how do you feel about coming back to Hong Kong for your first headline show in the city?
I'm very excited, how could I not be? We're so grateful that the Clockenflap festival brought us here to perform twice. But now it's great to have our own show. I think Hong Kong is a fitting place for us to perform. We're an American band but our music has been influenced by many of the bands that came from Great Britain – especially Scotland. And Hong Kong has its own cultural legacy of English occupation and an identity informed by both its distinctive geography and political history.

Let's talk about your new album, The Echo of Pleasure. If we're speaking in broad strokes, Pains has previously extolled and mythologized the pains of young love. But your new album very much reflects the changes in your life that make that kind of writing redundant. Is that about right?
Yes, I think that's true. I've always tried to sing about the immediate things in my life – those are the truest kinds of songs. The album was written at a time when I was expecting a baby – and with it, a lot of thought about what it was in life that I wanted to hold onto, and what I'd have to give up in order to be capable of being a good father. The album reflects on this period of my life – and is filled with excitement and anxiety.

The Echo of Pleasure feels a bit bigger in sound. It's still very recognisably a Pains album, but there's a tangible sense of grandiosity about it...
With the album before this, Days of Abandon, I wanted to create something very intimate and clean. I wanted to make something powerful without the superficial sounds of what a 'powerful' song was. But, truthfully, I missed hearing the big sounds when we played live. I wasn't sure about what would come next in my life, but I knew that if I had one more chance to make a record, I wanted it to be the very best I could make it. If this was the end – or the end for a while – I didn't want to hold anything back.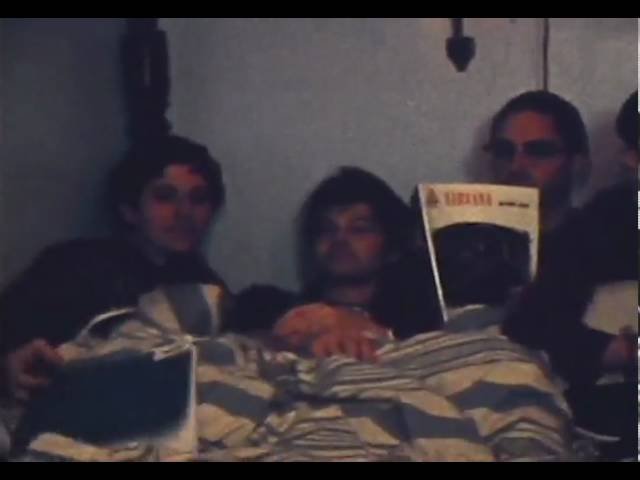 You've played Clockenflap a couple of times, how was that experience? Also, did you get much of a chance to explore Hong Kong?
Both times were so different, but equally wonderful. The first time, the festival was small and we performed with a band from Indonesia called White Shoes and the Couples Company. They were amazing. It's rare you're watching a band you've never heard of and are just blown away, but that's what happened that time. They were incredible musicians, and the musical traditions they were drawing on – 60s French pop and Indonesian pop from the 1970s, 80s – was just a magical, timeless amalgam of all that was good. I loved them, and they've gone on to a lot of success internationally. The next time we played the festival, it was larger, but no less special. The air and scenery surrounding it felt like being on another planet. At dusk the sky was the colour of salmon and neon pink, colouring the thick clouds, beautiful skyline and the harbour. It was alien and magical, and the music was sublime too. New Order, Battles, Niles Rodgers – we were sad we had to take the last bus back to the hotel, as we would have loved to stay all night. It's amazing the work the festival has done to transform itself into something so impressive, and the festival organisers and all the people working it were incredibly kind, professional and awesome to hang out with. You're lucky to have such a great festival – it's really special!

What can we expect from your first headline set in HK?
I think we are more raw when we play live than on the record. To me, if people only wanted to hear the record they could just listen to the record. But when we play a concert, I want there to be the sense that there are people on stage making these songs in a different way, but with all the energy of that. I think live music needs life and vitality, not perfection.