Rock solid: The Wanch at 30
A Hong Kong institution and a beacon of live music in the city, The Wanch will say goodbye to its 20s this weekend and is celebrating the only way it knows how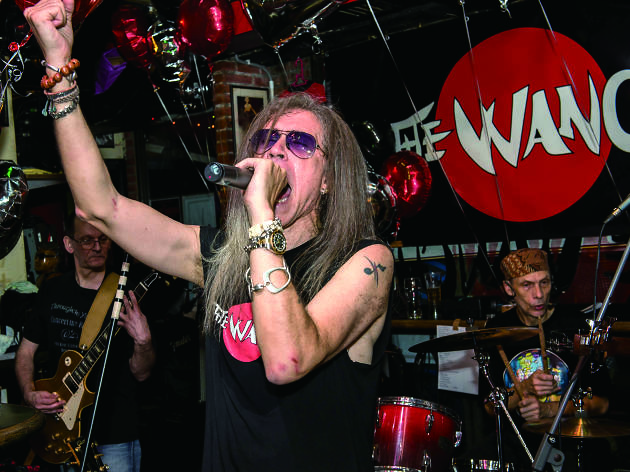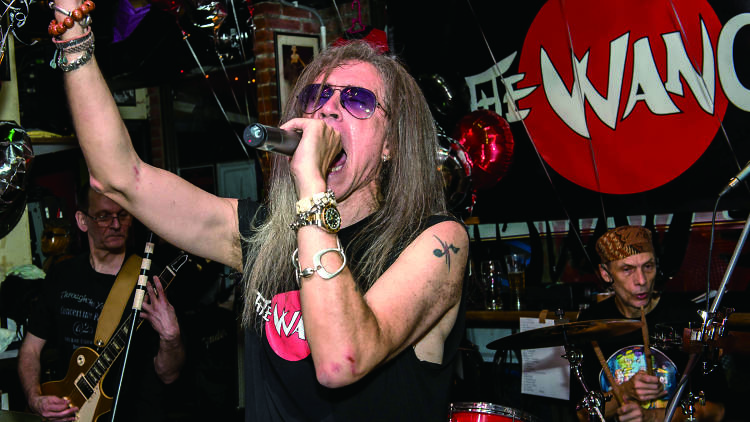 Permanence isn't something you'd generally associated with any bar in Hong Kong. Any establishment that makes it past its second birthday is celebrated as a scene stalwart – nevermind a bar that deals exclusively in live music, that unwanted child (in certain bureaucratic eyes anyway) of Hong Kong's creative arts world. That's what makes The Wanch so special, it's remained dedicated to its craft since day one.

This weekend The Wanch celebrates its 30th anniversary with four very special nights of free music, three of which (Thursday, Friday and Saturday) feature bluesy rocker Hugh Pool. The American tops the bill alongside a robust selection of amazing local acts like The Sleeves, Shumking Mansion and Shepards the Weak.
A history of The Wanch in pictures
The Wanch under construction
Jon McKinley
The original Wanch owners plus friends and family
Jon McKinley
An early performance at The Wanch by The Pedestrians (Lead singer Lisa K, Robbo on bass, Jerry B drums, Johnny Ego on guitar and Mr Tandoori keyboards)
30 years of The Wanch
Born from the ashes of the Diamond Bar – we'll let you guess exactly what kind of establishment that was – on October 20 1987, the Wan Chai Folk Club, as it was known then, came about thanks to the efforts of Howard McKay and Rowland Hastings. Fast forward through a couple more owners and we arrive at 2010. Now called The Wanch, John Prymmer stepped with his partners Bridget Toon and Keith Goodman to buy the venue. Speaking about his involvement with the venue, Prymmer says: "I'd been performing there with my band, Don't Panic., and other groups since 2002. From there, I got involved with the former owner in 2008 and we changed the music format and business model to what you see today. We eventually took it over in 2010."
A huge number of bands have passed through The Wanch's doors. Dan James, lead singer of The Bastard's – one of the most legendary regular performing bands at The Wanch and one of Hong Kong's best indie bands in the 90s – happily reflects on the venue's early days:
"I came to Hong Kong in 1989 and one of the earliest social events I attended was The Wanch's second anniversary. The people I was working with introduced me to the place – it was the go-to venue where people chilled out at the end of the working week, knocked back a few beers, did a bit of networking and listened to some decent live music.

"Three of the guys who'd been frequenting the place since day one [Mark Harrison, Nige Pike and Phil Wright] had been mulling the idea of forming a band, but needed a singer. I turned up and revealed I was a would-be vocalist – so off we all went to rehearse some songs. As soon as we had three down – Highway to Hell, Pretty Vacant and Rockin' in the Free World, as I recall – we headed to The Wanch's open mic night and inflicted them on the general public. Howard and Roland [the owners] seemed to like what they heard and booked us for a Friday gig. So we rapidly had to learn some more songs but we still didn't have a name for the band. Rhodie, the manager, knew us all quite well, so when she had to write something on the chalk board to announce the gig she decided that The Bastards would be a suitable name. So we met and formed the idea of The Bastards at The Wanch. We had our first public airing and our first full gigs there and the place was also responsible for the band's name. After that, and for the following 15 or more years, we played there loads more times than at any other venue and always had a great time."
Asked for some of his favourite memories of The Wanch, Dan fires off a long list, the highlights of which include...

"I split with a girlfriend during the break between sets one night, outside in the street. She threw a huge wobbler, attacked me, and had to be restrained by others, shouting and screaming. I then had to go back in to start the second set. And the first song was The Thrill Has Gone! It was probably the most heartfelt rendition of that song that I ever gave."
"We had a guy called Eric in the band for a while. He played guitar and trumpet. Before a gig one night he was outside the bar, with his trumpet, getting ready to go on stage. I stepped outside for a ciggy and some fresh air, just in time to overhear an absolutely drop-dead gorgeous Filipina woman saying to Eric: 'I'd really love to learn how to play the trumpet. Will you let me play with yours?' I assume he did, after the gig."
"A load of drunken British [military] squaddies were in the bar one night, pre-97. The place was absolutely heaving and there was absolutely no wiggle room. One of the Brits obviously took exception to our performance of God Save the Queen. His face was contorted with rage as he tried to force his way through the crowd towards me. I began wondering if I might have to cosh him with the microphone. Then four arms came out of the melee and dragged him back – two of his mates had grabbed him. The image of him and the four arms disappearing backwards into the pogoing crowd, never to be seen again, remains with me to this day."
As well as having live bands seven-days-a-week, The Wanch's annual H2 Festival (formerly known as Handover Hallelujah) has grown into an absolute behemoth. In the words of co-owner Goodman 'it has grown from one day to a week since it started 2010, and it's here to stay'.
Taking of his hopes for The Wanch moving forward, Prymmer tells us: "I'd like to have venues in different countries that do the same as we do ­– highlight local talent, give music lovers a great venue to enjoy music and is dedicated to music." In the meantime, after 30 years of incredible service to this city, we should all head to The Wanch and raise a glass to this seminal venue.