Great news for art enthusiasts as K11 Musea unveils its brand spanking new Art and Cultural Centre and Sculpture Park! Sitting on the sixth floor of the mall, the multi-purpose cultural space – including an outdoor sculpture park – spans over 105,000 sqft and features an eclectic collection of artworks that reflects upon the city's hyper-connected nature and multicultural diversity. These artworks include pieces by some of the world's most acclaimed artists such as Mary Weatherford, Erwin Wurm, and Yayoi Kusama.
(Front) The Moment of Regeneration by Yayoi Kusama; (Back) Mary Weatherford
Highlights to watch out for are the sculptures The Moment of Regeneration by Yayoi Kusama, which grasps at the psychological state of human nature in the modern age, as well as Erwin Wurm's larger-than-life Half Body Suit which addresses the absurdity in mundane actions of everyday life.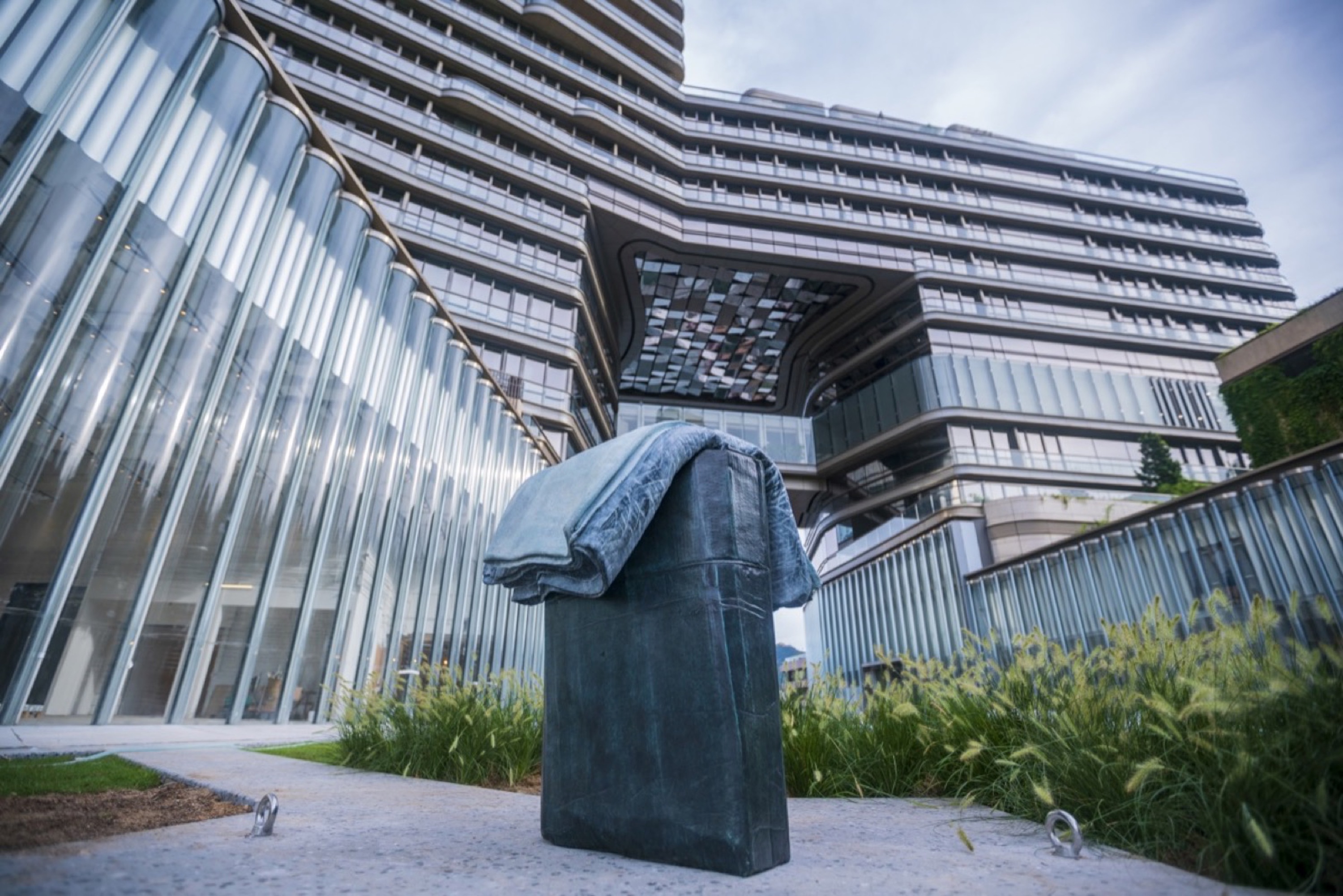 Refolding by Tatiana Trouvé
There's something for architecture nerds too. Constructed with over 300 glass cylinders of different heights, the Art and Culture centre allows visitors to explore seamlessly between both indoors and outdoors areas. The centre's glass tub facade also gives way to an abundance of natural lighting, as well as a spectacular view of the harbourfront and surrounding greenery. Art, nature, and a view? We're down.