Heads up! We're working hard to be accurate – but these are unusual times, so please always check before heading out.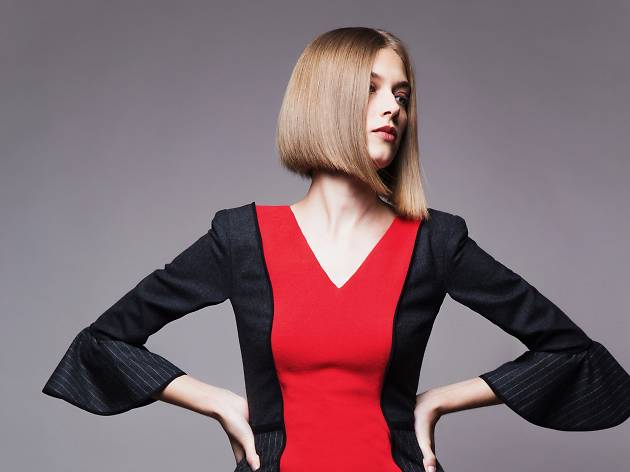 Talking Shop: Sarah Chessis of Isabella Wren
We sit down with the founder and managing director of Isabella Wren to discuss her innovative brand and signature customisable clothing
Finding outfits that fit perfectly is a constant struggle for women, especially those in the professional field who have to stay in the same stuffy suit or dress for hours on end. But Sarah Chessis has created an ideal solution for Hong Kong women. Her brand, Isabella Wren, allows ladies to create bespoke clothing, from statement dresses to bold coloured-trousers, and have their customised outfits delivered straight to their doorstep in just two weeks with a few simple online clicks. We chat with Chessis about the ethos of her brand and why it's perfect for working women in Hong Kong...

What inspired you to start Isabella Wren?
I was in finance for many years where I was a stockbroker and I found it really hard to get clothes to fit. Everything I bought I wished could be slightly different. Can you imagine walking into any store, with a curated collection of clothes, and you can change anything you want and have it specially customised? That's what I set up. We have an in-house designer and curated collection where you can do anything. You can change your sleeves, your neck, your lengths, your fabrics – and then we'll custom make it for you. We've set up our own workshop and developed a technology that uses an algorithm to produce patterns that allows us to make bespoke clothing very quickly. It's very accurate and fast.

How does the shopping process work?
There are two ways you can do it. You can come into the showroom in Central where we have a 3D body scanner and do some measurements. The measurements are then added into the algorithms to calculate the pattern. If you do it online, you pick the outfit you want, customise it and are prompted to input your own measurements. There are videos to show you how to do it. But we're working on better and easier ways for measurement capture outside of the showroom.
The collections you offer tend to be quite small...
Yes, because we know that people actually want less choice, not more – too many choices can be overwhelming. They pick the dress they want and then customise it – change the necks, sleeves, add trim etc. We kept the changes fairly simple because what we don't want customers to do is be horribly disappointed because they turned designer and hated it when the dress turns up.

But would people know what the right customisation is for them?
What I've tended to find, and our target is professional working women, is they generally know what works best for them. It's the customisation they desire. "I love the dress but I don't like the neck." That's the kind of thing that's adjustable. We keep things interesting but simple enough that we're not overwhelming the customers.

When you say it's hard to get clothes to fit, what are the biggest areas that go wrong?
Boobs and bums. There's a preconceived idea that every woman thinks they have a strange body. Everyone will come in here and say 'my body's odd'. Well, it's not. It's just your body and your body happens to be totally unique. Basically, what this technique does is map your whole body and take every major point and produces garments that fit.

How would you describe the brand's style?
We have an in-house designer and she comes up with all the base designs and structures. Then we work together on different ideas and collections. For example, recently what we did is bring in a My Fair Lady style – monochrome and boat necks. And we look at whatever fabrics we love and we find. Fabrics are hugely important – people turn away from an item they like because they don't like the fabric. I sat in one suit for 16 hours, so I know how it can feel. If I'm going to have to sit in something for such a long period of time, I want it to feel fabulous, I want it to stretch, I want to stand up and not have it be creased. We line everything with stretched silk so it feels lovely against your skin.

What's next for Isabella Wren? Do you plan to expand into different collections like casual wear?
We'd love to open a showroom in New York or San Francisco. There's so much competition out there but there's nothing like this. In an ideal world, we can walk into any shop and get exactly what we like. That's what we're offering. In term of further collections, absolutely. Menswear, children's, casual, entry-level suits, anything is possible.

For more information, visit isabellawren.com.
Shop 'till you drop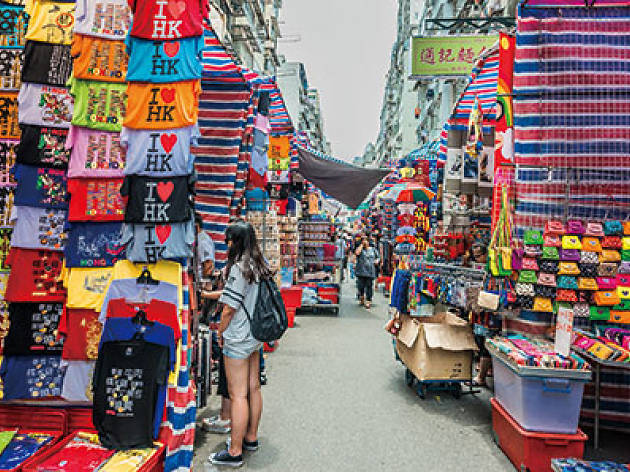 It's not just malls and big brand boutiques that are worth visiting if you're keen on shopping. Hong Kong's markets are famous for a reason. These are the best.