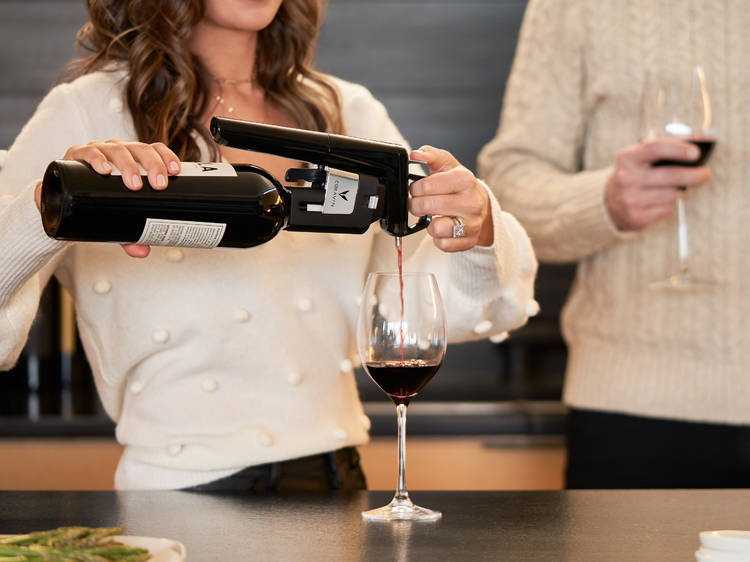 Photograph: Scott Davis
What is a Coravin?
Coravin is a wine preservation system that allows wine in the bottle to be accessed without oxidising the wine. The wine left in the bottle can be saved for weeks, months, or even years. Since it launched in 2013, Coravin has disrupted the wine industry and transformed the way people consume wine. The man behind the brand is Greg Lambrecht, an inventor with a background in physics, engineering, and medical device technology. He was inspired to create Coravin when his wife became pregnant, and he was left without a drinking partner to share a bottle of wine with. He combined his passion for wine and his knowledge of medical-grade needles to develop the Coravin Timeless system that allowed him to pour a glass of wine without removing the cork while preserving the balance of the leftover wine.
The Coravin Timeless system has paved the way for sommeliers to serve wine by the glass without worry about oxidation and spoilage, allowing more people to access rare wines at their favourite restaurants. It remains one of the most innovative wine tools used in wine events and tastings, permitting fine wine to be consumed for extended periods.