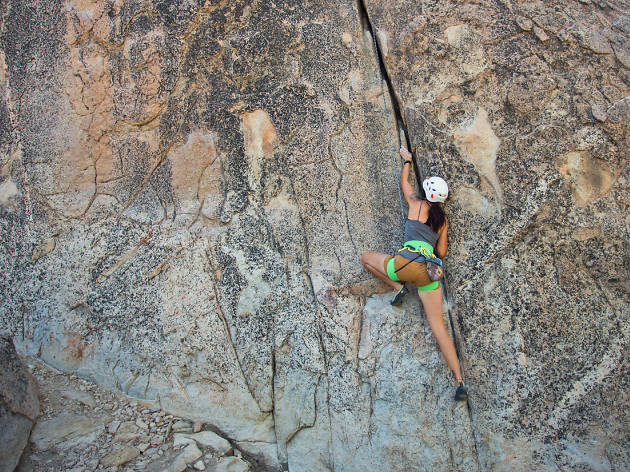 Where to go rock climbing in Hong Kong
Skip the weekly weekend hike in favour of something a little more exhilarating. Hong Kong is full of great rock climbing spots for both beginners and experts, we've rounded up the best ones.
As the heat and torrential rains of summer subside and the cooler, drier autumn weather kicks in, rock climbers across the city are preparing to get back out on to our finest crags and rock faces. The sheer thrill, skill and strategy needed to climb outdoors are driving the sport's popularity sky-high in Hong Kong and there's an ever-burgeoning and friendly rock climbing community to be found scaling the city's boulders and cliffs every weekend.
So, whether you've climbed indoors before and are looking to make the transition to the great outdoors, or if you're a seasoned climber looking for new spots to traverse, check out our list of the best climbing locations across the city.
Best rock climbing spots in Hong Kong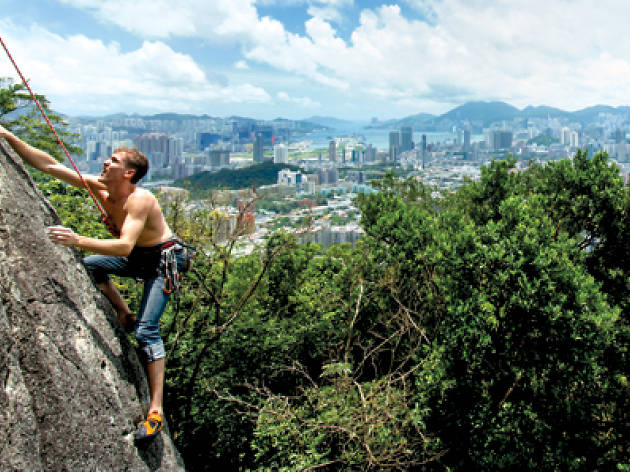 What's there?
Beacon Hill is probably only second in popularity as a climbing spot behind Tung Lung Chau thanks to the beautiful view you get of Kowloon. Also, the access and the routes at Beacon are comparatively easy, so it's a good spot for starting outdoor climbers.
Location
The hill is on the east side of Lion Rock Country Park. To get there, take a taxi from Shep Kip Mei station to the Water Supplies Department off Lung Yan Road. From there you can trek up the slope to Beacon Hill. This spot is pretty easy to get to – you might even be able to squeeze in a climb after work before the light fades.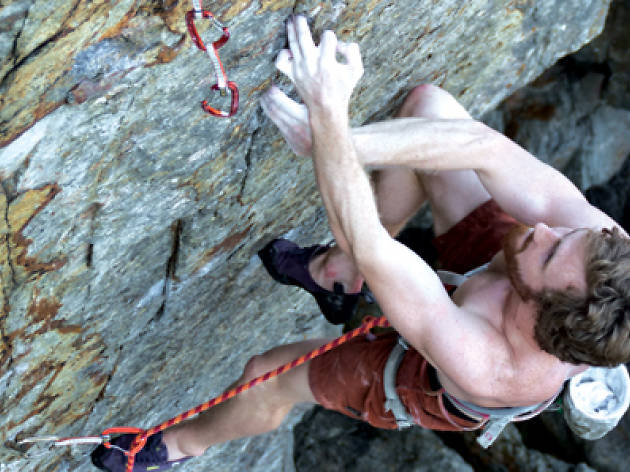 What's there?
Tung Lung Chau has climbs suitable for beginners and experts, making it the busiest and most popular climbing spot in Hong Kong. The popular crags at the island are the Sea Gully and the Technical Wall and routes usually range from 10m to 20m in length, with some up to 70m.
Location
Tung Lung Chau is a small island that sits just south of Joss House Bay. The ferry to the island leaves from Sam Ka Tseun and is packed with climbers at the weekend, making it a great place to meet new faces.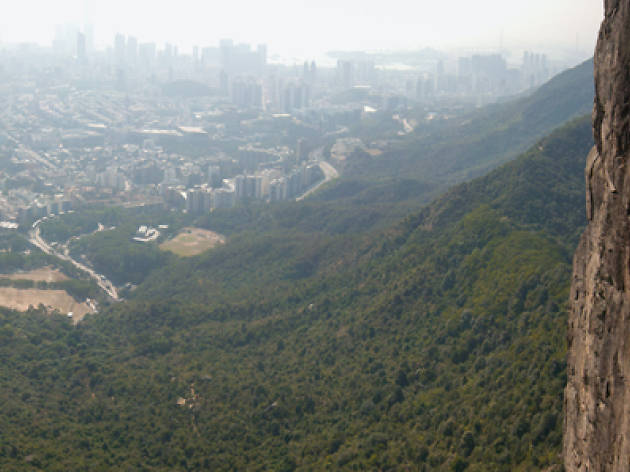 What's there?
Probably Hong Kong's best 'mountain crag' to conquer, coupled with magnificent views of Kowloon to boot. It's been called the 'best climbing spot in Hong Kong' and has two main distinct faces (east and west), so one can choose to climb in sun or shade depending on the time of the day. The majority of the routes are two to three pitches long and have bolt protection.
Location
Located at the Lion Rock Country Park, the easiest way to get here is to grab a cab from Sha Tin MTR station to the Mong Fu Shek barbecue site. From there it's about a 45 minute hike.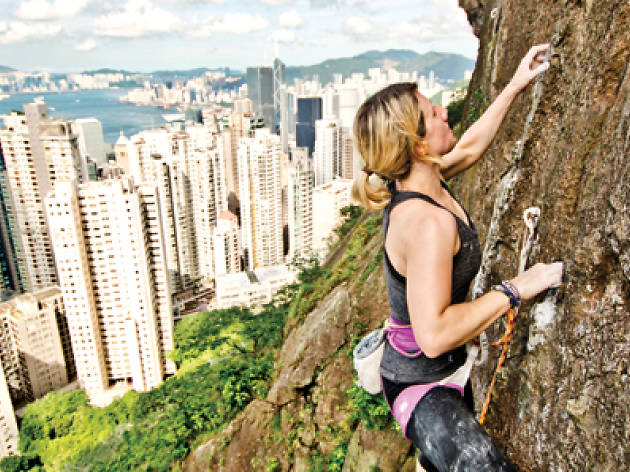 What's there?
With six different main areas, Central Crags is a popular spot that is suitable for both sporty climbers and traditionalists. There is good quality rock to be found in this recently developed area. Since the crags are situated right above Central, once you reach above the trees on one of the routes you'll get a view of Hong Kong's most iconic buildings. The crags also tend to be wet and slippery after rainfall, so it is advisable to avoid climbing on rainy days. Routes along this wall are no longer than 20m.
Location
Located near The Peak, first you'll need to hike or cab to the end of Peak Road. It's then a 20 minute hike up a strenuous and steep footpath before you reach your destination.
What's there?
Cape Collinson has something for pretty much everyone. Most people head to The Zawn for the scenery and its dozen or so routes that vary in difficulty. Since it's in a narrow U-shaped enclave, it has a private, intimate and peaceful feel. If you're tired of climbing there is also a pebble beach, which is good for a rest and perhaps a swim. Make sure to check the tide status though.
Location
Cape Collinson is just northwest of Big Wave Bay Beach along the coast. Hitch a cab over to the Cape Collinson Correctional Institution and then hike to the beautiful sea inlet with steep walls, a place known as The Zawn.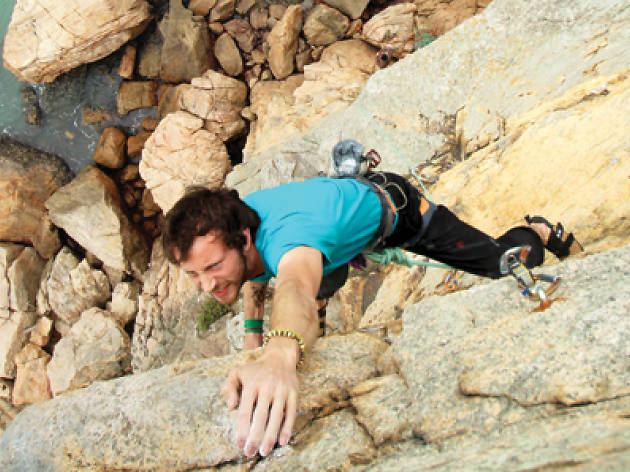 What's there?

The climbs at this enjoyable sun trap range from 18m and 24m in length, and offer some decent granite to grip on to, as well as stunning vistas of waves lapping. But don't be trapped in by the view's promise: check the tide warnings before you go.
Location
From Pui O village, trek through the marsh to get to Ham Tin. Follow the coastline until you reach Eagle Crag, an orange-hued cliff that looms over the ocean.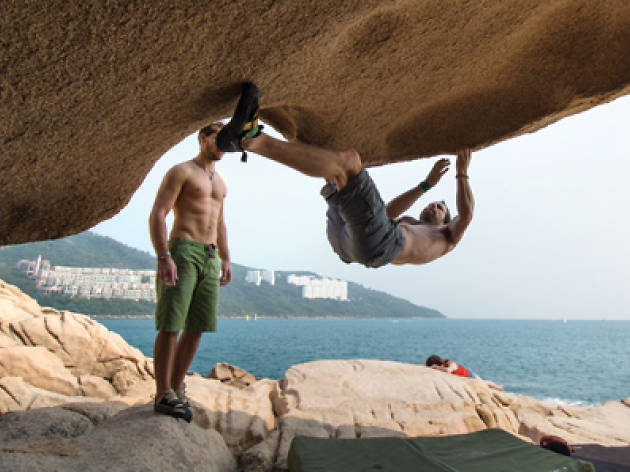 What's there?
You can enjoy a fine day's bouldering here, and there are relatively few people around, resulting in a peaceful and serene environment next to the beach. Choose from the beach boulders, the coastline crags and the hillside boulders for plenty of holds to grab on to. Be extra careful when you are traversing through the slabs that dip into the ocean – you don't want to fall in. Also remember to bring mats.
Location
Chung Hom Kok is the southernmost point of the Island, just east of Stanley Bay. Take either the 63 or 262 bus from Exchange Square in Central. At this site you have the option of going to a few different bouldering areas.
What's there?
Routes here range from 30m to 150m high and most of the climbing routes are suitable only for seasoned climbers. Popular ones include the Majestic Slabs and the ominously named Suicide Wall, located on the southwest side of the peak. These allow you to take in gorgeous views of Kowloon and the New Territories.
Location
From Choi Hong Station grab a cab to 1 Fei Ngo Shan Road. Follow the private road until you reach the base of the mountain. Head to the crag you desire.