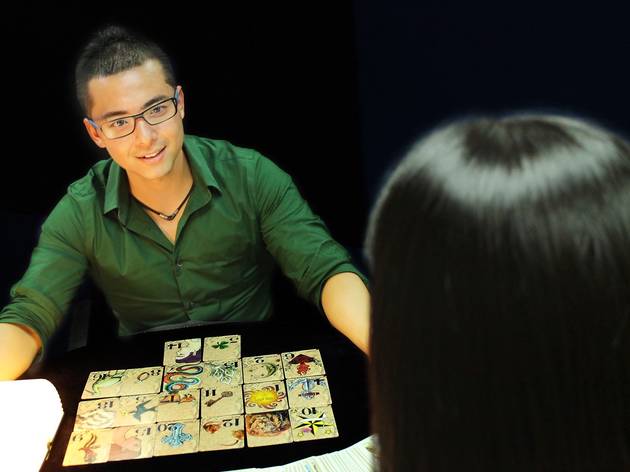 1/3
Letao Wang at Healing Kingdom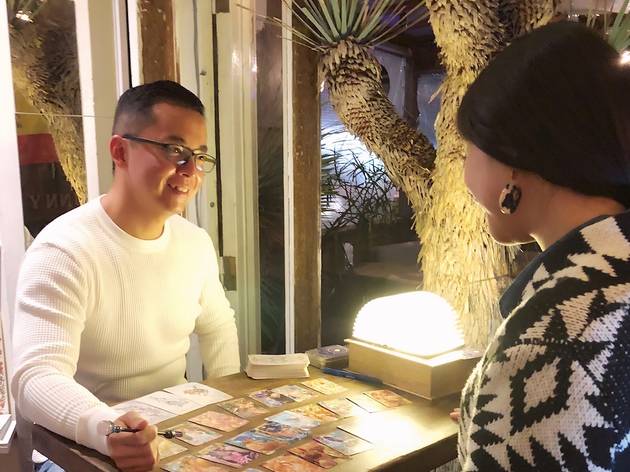 2/3
Letao Wang at Healing Kingdom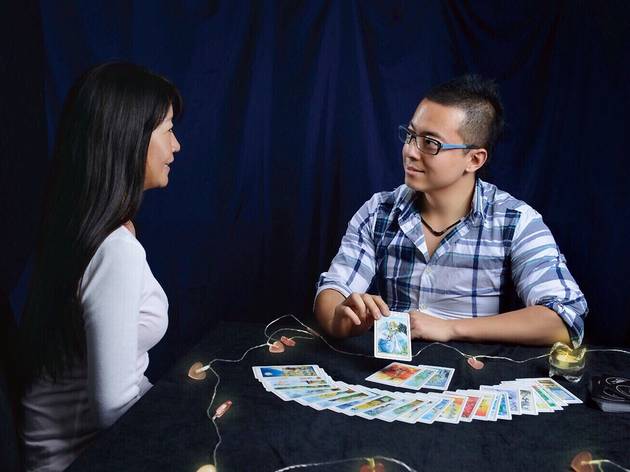 3/3
Letao Wang at Healing Kingdom
5 things you will learn from Healing Kingdom's spiritual reading
It's time to gain some clarity and refresh your perspective
2020 has been a very challenging year so far, and with the current situation in the city, most of us are looking for ways to receive guidance and enlightenment on where our future might be headed. Are you feeling stuck in a rut, at a crossroads and uncertain about which path you need to take? If you haven't heard of spiritual healing, then maybe it's time to give it a go.
Nestled on the narrow streets of Tai Hang is Healing Kingdom, a therapeutic healing studio founded by Letao.The Healing Kingdom offers professional astrology, numerology, counselling sessions, and healing spiritually. Drop by to re-discover your life path and missions, gain some clarity and refresh your perspective. Make an appointment with Letao today to enjoy this mystical and healing experience.
Here are five things you will learn from Healing Kingdom's spiritual reading
1) Spiritual reading is nothing to be scared about
Humans have always been scared of the unknown, and if you have not done any spiritual reading in your life, then you will probably have doubts and fears. First of all, lose your preconceived notions of what spiritual healing is. It isn't like in the movies, where someone welcomes you in their reading room wearing a charmed turban and reads your fortunes through a crystal ball with the help of some ghost.
"I'm a completely different type of reader," Letao explains. "There are usually two types, one type is very witchy. Like some will see different colours behind you. 'Oh, I see clouds on your head, I need to wave a feather on you," I'm not that kind of reader," he enthuses. "I don't believe that by waving a feather on top of your head will solve problems. I do not deny that someone has that kind of magic or superpower, that's more like witchcraft. I'm not a witch. I'm more practical. You come here because perhaps you're baffled by something, so let's deal with that problem. I would find that solution together with you and show you ways you need to go from A, B, C, D to E, and then we solve the issue," he adds.
"If we don't really know what spirituality means, then the word itself sounds scary," explains Letao. "Spirituality is about how we connect ourselves with something bigger than us. For some people, it may be about how they find their connection with god, or to a higher and bigger power in the universe," he says.
Some first-time clients would always have doubts and fears, but after meeting Letao and experiencing his spiritual counselling, they have become long term regulars.
2) It is not just about fortune telling
It is not merely about telling the future as we all assume. It is a torch lighting the way ahead and gives clarity and guidance. You may even compare him to a life coach, one that counsels and advises you to a better path. He is not there to tell you about what is going to happen in your life but instead guides you and helps you check your blind spots and provides practical advice for the next steps on your journey.
"My job here is to really show clarity to the clients so that they can see things clearly at that moment, and then they can make a more informed decision," shares Letao. "This is a place where we look at the tendencies and the problems in certain specific areas in life. It could be about a career, a relationship, and so on. I will help guide clients through the difficulties so that you can choose the right path to follow."
Spiritual healing will inspire you to reflect on your life, so you become more self-aware to make the right choice and create a better future.
3) It's a therapeutic experience
The spiritual reading experience in the Healing Kingdom is soothing and very therapeutic! Walking into his reading studio feels like you are about to step into a sacred sanctuary – the smell, the mood, the comforting ambience will put anyone at ease.
"My therapeutic approach is not about changing the thing that is intangible. I don't change the energy colour in you so that a problem would be gone. We focus on self awareness and self reflection." he explains. "So we have to bring everything down to the practical level, and then we solve that, and we bring it back to the higher consciousness. The healing experience is very therapeutic."
4) If you go for a reading with an open mind, you will have a better experience
In life, it is always better to expect the unexpected. Listen with an open mind and embrace the learning experience.
Letao tells us about his first time getting a reading when he was out of the country. Same as everyone, he had doubts in the beginning and only went for entertainment purposes. But the guy who did his reading eventually became his mentor. "I didn't know anything about readings then, I didn't know anything about spirituality and how to connect ourselves with our higher self," he shares. "The reading inspired me because what he said in the reading opened my eyes, including the things that I actually didn't understand. He was telling me something about me that is not reflecting the 'me' that I know. The interesting thing is, after several months, I actually see myself doing exactly what he said. I realized, 'oh my god, I totally do that, and I was in denial in the past!"
Clients who usually come to Letao would end up opening themselves and end up crying their hearts out. "This is a place where they feel that finally, they can release their bottled up emotions. First, we release that blockage in their heart, and then we deliver the advice," he explains.
5) Spiritual reading is fun! 
Letao uses various tools to do his readings; combined with traditional tarot and oracle cards, his own unique creation of Roman Gods cards with a detailed analysis in numerology as well as modern astrology is fascinating. Just seeing him work upon decks of cards is a very entertaining experience and every card that opens gives you something new to reflect on. Going through a series of cards is like choosing candies in a store, every card gives you some nuggets of wisdom and a lot of insights can be gained. After each reading, you will feel a certain lightness around you, like something heavy is lifted, and you leave feeling inspired and with a sense of motivation.
Ok, so, we know your burning question is, 'can he give you some answers as to when Hong Kong can recover from COVID-19?' He did an extensive reading on this, click here to get enlightened. For more of Letao's insights, visit this page.
Ready for your reading? Book today at the Healing Kingdom