As a society, we Hongkongers often wrap our identity tightly around our profession. There's no question children are asked more than, 'What do you want to be when you grow up?', one of the first questions we ask upon meeting someone new is, 'So, what do you do?' There's a subtle social hierarchy attached to our profession, and at the bottom of this socially constructed chain, are domestic helpers.
According to the HK Census and Statistics Department, there are over 380,000 domestic helpers working in our city. These women – most of whom have university degrees – work abroad as a helper to provide for their family, because the $4,000 minimum monthly wage is far more than what they would earn as a lawyer, doctor, or most jobs in their countries. By taking care of our homes, domestic helpers enable many Hong Kong parents to enter the workforce, in turn, benefiting our economy. Yet, despite the huge sacrifices they make, they're often either mistreated or overlooked.
Domestic helpers are more than their jobs. They too have goals and interests, just not the resources to achieve them. Which is why on weekends, you'll find many helpers sitting on cardboard boxes in walkways, not able to integrate with the rest of society. Hong Kong is an expensive city to live in. While we can afford small luxuries here and there, most helpers don't have the same privilege. They don't earn much to begin with, and many need to send the majority of their salary to their families back home every month. Touched by their plight, a number of organisations are reaching out to help domestic helpers reclaim their narratives.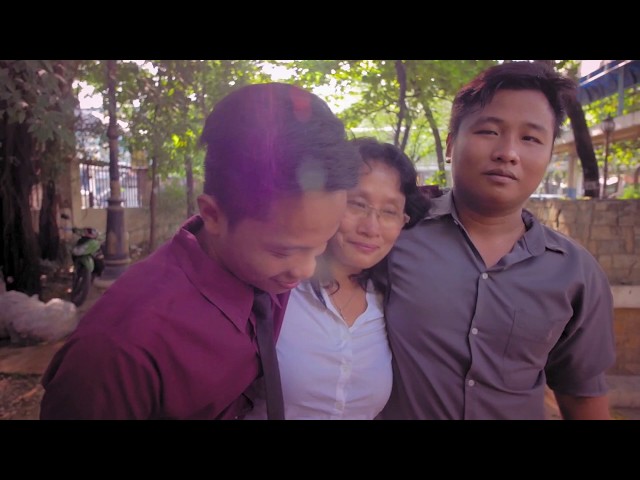 In 2017, a documentary called The Helper was released, highlighting the complicated choices helpers make by coming to Hong Kong. One of the highlights of the film was when a choir consisting of domestic helpers performed at Clockenflap 2015, singing I Wish I Could Kiss You Goodnight – an original song composed in honour of the sacrifice many helpers make in leaving their children behind to support their families.
Another film that highlights the life of domestic helpers is Cantonese movie Still Human, which debuted in local cinemas earlier this year. Still Human brings together Hong Kong-based Filipina actress Crisel Consunji and local legend Anthony Wong, to tell the touching story of a paraplegic and a domestic helper who learn to look past the surface and see the humanity behind their respective circumstances.
Going beyond the screens and stages, an all-women gym in Central, Pherform, offers free outdoor workouts twice a week catered towards domestic helpers and even gives away lightly used gym clothes donated by members to helpers. While organisations such as Enrich HK, Bayanihan Centre, HELP for Domestic Workers, provide free assistance with employment, immigration and human rights issues to domestic helpers.
Domestic helpers are the backbone of our society, but they're rarely treated with the respect they deserve. Movements such as the aforementioned help create a shift in how they're perceived, opening Hongkongers' eyes and hearts to understand our city's unsung heroes. Hong Kong still has a long way to go in terms of better rights for domestic helpers, but we're on the right track.