Preview: Hong Kong International Comedy Festival 2016
We meet some of the comedians participating and TakeOut Comedy's Jami Gong, the event's founder, to talk about building our city's stand-up comedy scene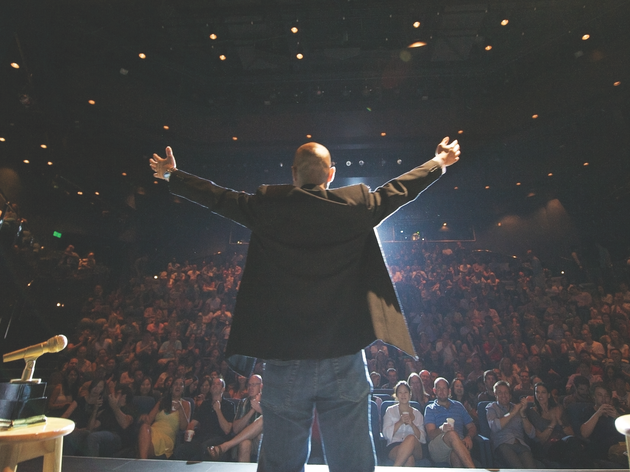 Ten years ago, Asia didn't have a single full-time comedy club. Then along came Jami Gong and TakeOut Comedy. Downstairs below Elgin Street, the humble basement institution doesn't look like much but it was the first of its kind on the continent and remains a trailblazer that paved the way for dedicated comedy clubs from Shanghai to Singapore. "People were shocked that I was opening a club," says Gong, "and we did this before [TakeOut Comedy] even had any local comedians. I'll be the first to admit, the first four or five years, those shows were horrible!"
Although his pivot to Asia was a brave move, an American by birth, Gong had cut his teeth years before in New York's fiercely competitive comedy scene. Setting up in Hong Kong was 'a roll of the dice', admits Gong, but, he adds, "I was 36 at the time and I really believed this was my destiny. My mum's from Hong Kong, so I always had this place in my heart."
The highlight of the TakeOut Comedy calendar is the Hong Kong International Comedy Festival, which kicks-off on October 13 on Elgin Street, culminating nine days later with a huge finals show in Cyberport. Speaking about this year's event, Gong is characteristically buoyant: "I'm really proud because the competition is so tough. Fifteen out of the 30 entrants are new competitors. We've got more overseas comedians than ever before. There are two winners' shows where past winners are going to perform, and then there's Paul Ogata, our most popular act, headlining the club for the 24th time."
With so much talent on show, here are profiles of just some of the big names competing this year.
Who to see at the Hong Kong International Comedy Festival 2016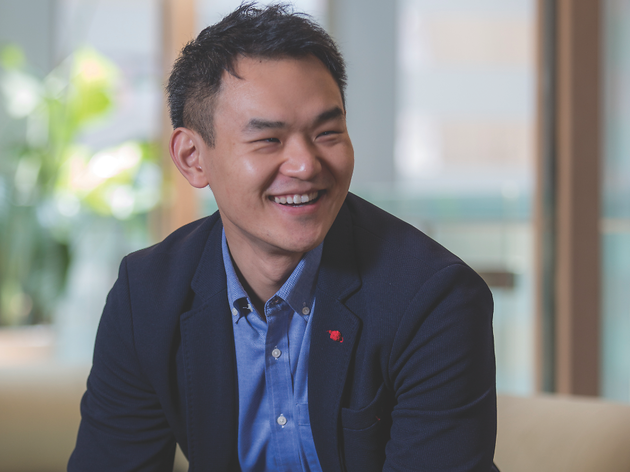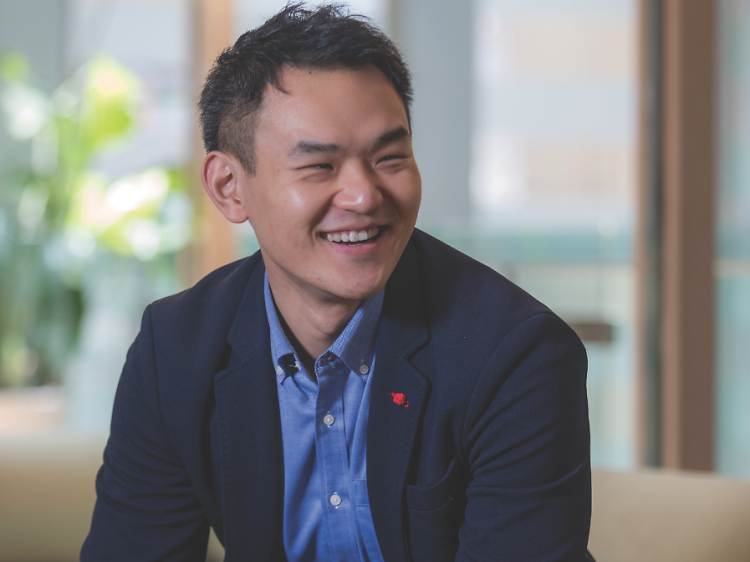 Age: 33
From: Taipei, Taiwan
How did you first time performing stand-up go?
Quite well! My friends came to support me and they only threw like, three things at me. My girlfriend rushed the stage after my set with a bouquet of bananas because she couldn't find a flower shop.
Best heckle you've received:
"I'm looking at my phone because I need to text my friends and tell them how awful you are as a comedian."
I will die happy if...
The Economist offers to write my obituary. Those guys make dead people come alive!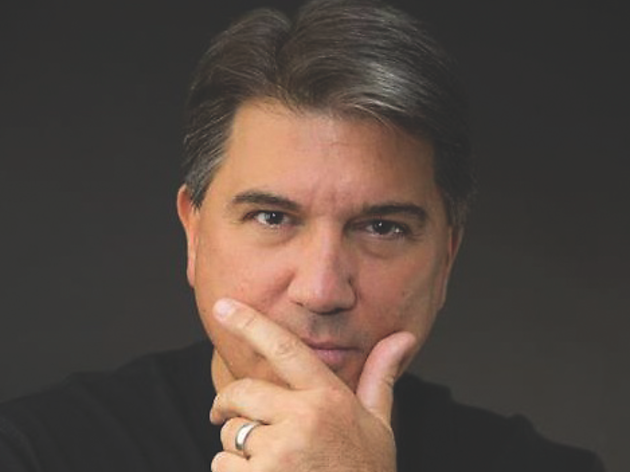 Age: 54
From: Boston, USA
What are your earliest memories of comedy?
In the '80s, Boston was the heart of the US comedy scene. Lots of big names got their start there: Louis CK, Jay Leno, Conan O'Brien and many more! I saw a lot of them.
What about that nickname you go by? How did you get that?
My tag line is 'The Stand Up Banker'. I work in a bank by day and use comedy as therapy and for corporate entertainment purposes. I absolutely love it.
What're your thoughts of Hong Kong and the comedy shows here?
Hong Kong is great. Years ago, I remember crowds of 18 to 20 people and not many comedians. Now, it's a real comedy scene.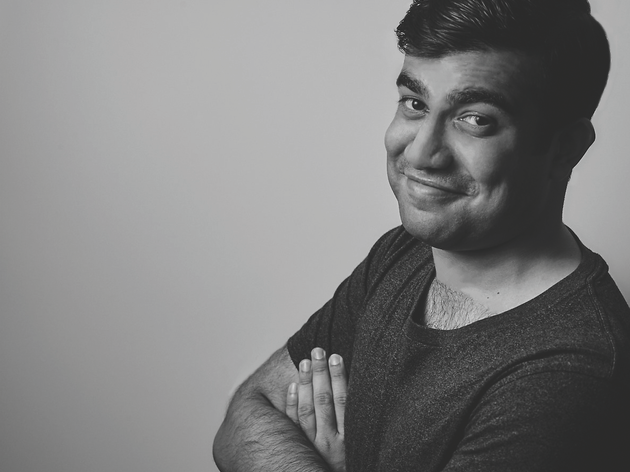 Age: 26

From: American-born, Hong Kong-raised, Indian
How much material do you plan on the night?
A lot. Before and during your set you have to be scanning the audience, listening to where they're from and organising your set based on that. It's not about telling stories from your life. You talking about your life should merely be the vehicle that delivers the laughter.
What have your previous Hong Kong gigs been like?
Before performing at TakeOut Comedy, my first open mic night in Hong Kong was at Bar 109 in Wan Chai. Performing at a pub really helps you build your confidence, as customers might not be interested in listening to you. It's a great challenge to get to win their laughs.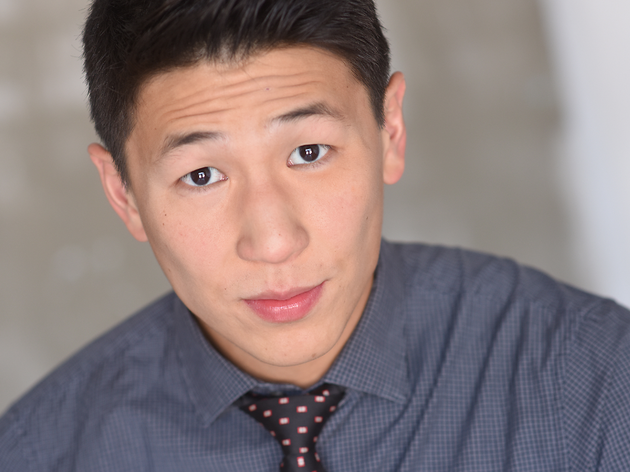 Age: 26

From: Taiwan
Does the audience influence you?
The audience is like my girlfriend. She is alive and beautiful. And if she's in a very bad mood, I can totally pretend like nothing is out of the ordinary, though we'll both be dying on the inside. So I'll always try to find the best solution for that current situation.
Any comedians you particularly respect?
I enjoy tremendously Sebastian Maniscalco's character/act. He mostly uses stories and he's very animated, it's very visual. Typing out examples wouldn't do the jokes justice.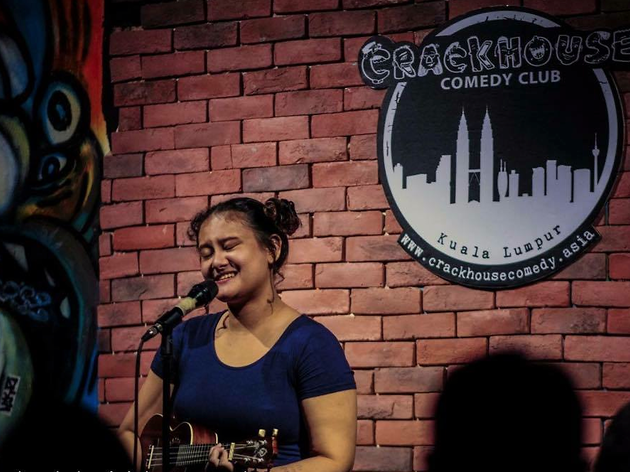 Age: 21

From: Malaysia
Describe your routine in five words or less:
Songs and defence mechanisms.
Any amusing heckling stories?
There was this drunk American guy yelling and being a prick throughout one show. After my set he came up to me and said, "You're really good! Honestly, when I saw that you were a girl with an instrument, I thought you were going to be horrible but I was really impressed." So I convinced him to give me 50 bucks as a tip.
Heard any good jokes recently?
"So, I had a girlfriend. Her name was Ling. And I broke up her. So I, uh, dumpling." (Harresh Au)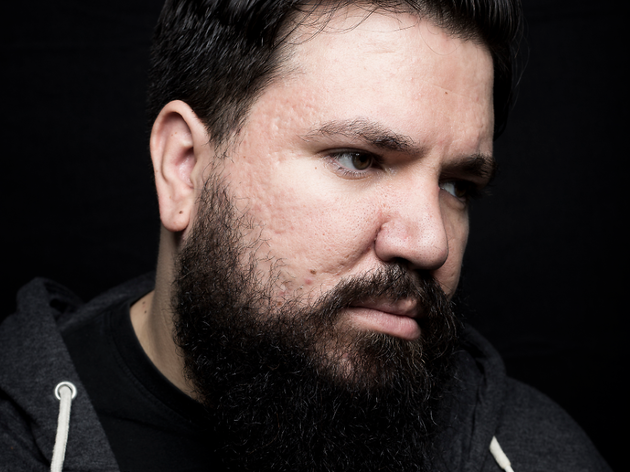 Age: 33

From: Born in Mexico, residing in Barcelona
What would you be doing if you weren't doing stand-up?
Paying for a more expensive form of therapy.
Favourite joke not written by yourself: "The line between Anorexia and Bulimia is very thin. But it thinks it's fat." (Nutrition Action Healthletter)
Heckling: good or bad?
The best heckle is no heckle. And so far I've been lucky enough to experience that. It might also have something to do with cultural differences between the scene in Anglo-Saxon countries in comparison to Spain, where banter between the comedian and the audience is not necessarily expected.