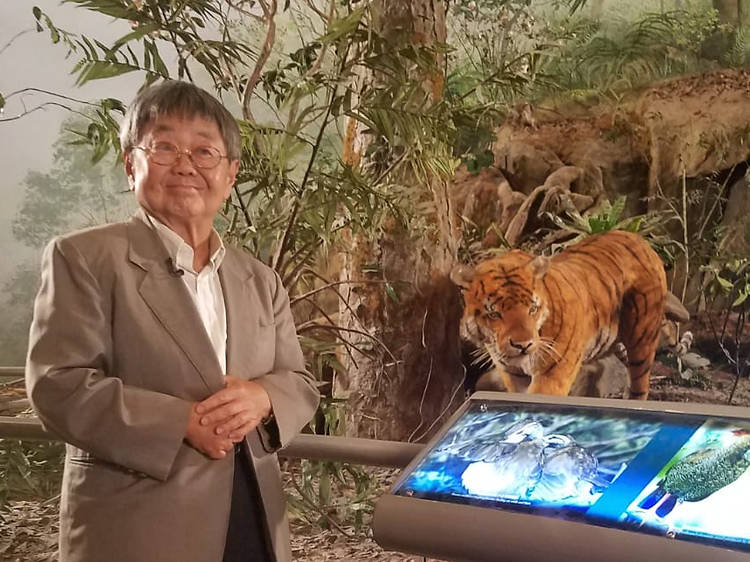 Photograph: Courtesy of Hong Kong Museum of History
As this is the Hong Kong Museum of History, the permanent exhibition is naturally about Hong Kong's history and development, beginning with the Devonian period, when the earliest stones discovered so far in Hong Kong were formed.
The forest section has an 18m-high ceiling, the highest in the museum. All of the trees in the exhibit are indigenous to Hong Kong. With support from the South China Institute of Botany in Guangdong, and the Kadoorie Farm and Botanic Garden, the curators were able to accurately recreate Hong Kong's natural environment before people inhabited the region .
Using photographs and bark specimens from Tai Mo Shan, a US company made the artificial trees and shipped them to Hong Kong. Eucalyptus trees can still be found in Tai Mo Shan today.
If you look closely, there are many animals hidden in the forest model, including a tiger, a bear and wild boars. While wild boars can be found all over Hong Kong now, at the time when the exhibition was curated they weren't as common. In the study area, you will see many types of shells and rocks on display, along with a large display of butterflies, as Hong Kong is home to a large variety of butterflies and moths.