Top 20 things to do in Ishigaki
The southernmost part of Japan, Ishigaki and its surrounding islands have a wealth of arresting activities. Here are 20 of our favourites to get you started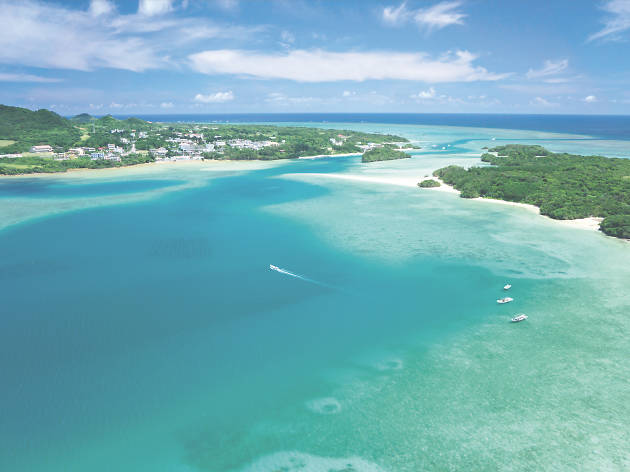 One of the lushest and most culturally rich areas in all Japan, Ishigaki and its surrounding islands offer an easily interchangable mix of bustling urban energy and unparalleled natural vistas. Piqued your interest? Here are our 20 favourite things to do in and around Ishigaki, Okinawa, for when you visit.
For more information, head to visitokinawa.jp.
Photos by Keisuke Tanigawa.
Where to stay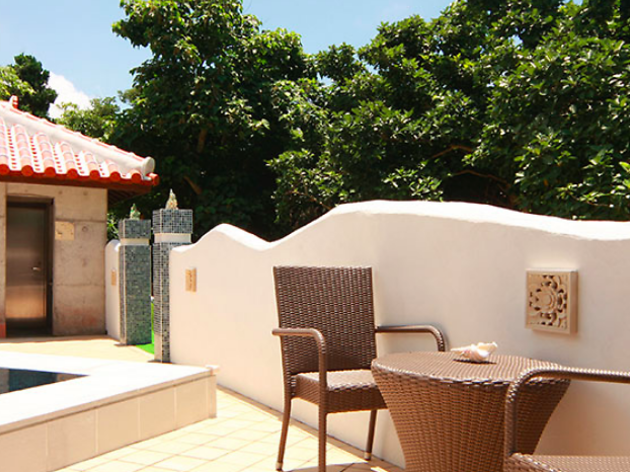 Overloooking the ocean, this is a great base for taking in Ishigaki's natural beauty while still enjoying luxurious amenities. The hotel can also arrange for you to take part in the island's many activities, making it one of the best hotels for anyone not familiar with the area. 337-250 Fukai, Ishigaki; baleishigaki.com/arezudobare.php.
Where to visit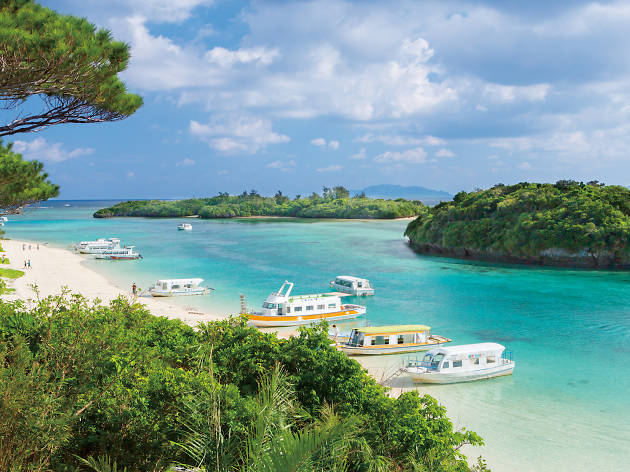 One of Okinawa's most scenic spots, with panoramic views of unspoiled, natural beauty. If you feel like exploring further, you can take a tour boat to see the area up close ($72). Kabira, Ishigaki.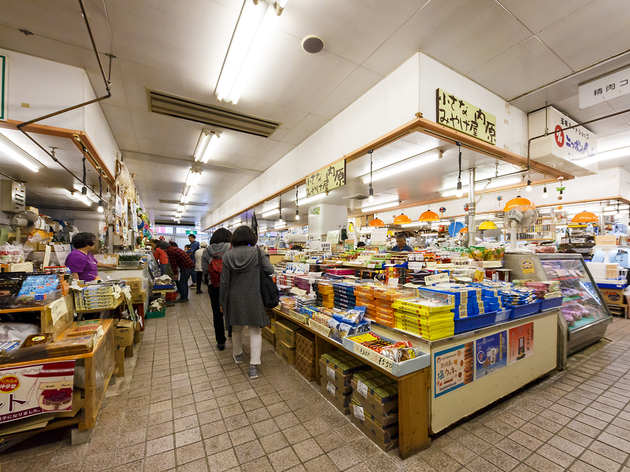 Showcasing the best local produce, this market is the palce to go for purchasing the exceptional beef and pork for which Ishigaki is famed. Don't forget to buy some piperchi – a spice that's unique to Ishigaki – that's excellent for marinating. 9am-9pm. 208 Okawa, Ishigaki; facebook.com/ishigakishikousetsuichiba.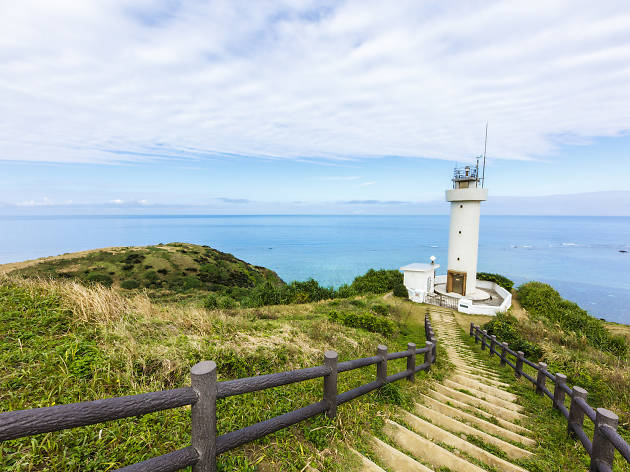 This lookout point – the best in Ishigaki – offers peace and seclusion as you take in views of the uniquely emerald green waters as far as the eye can see. A great romantic spot to bring your other half. Hirakubo, Ishigaki.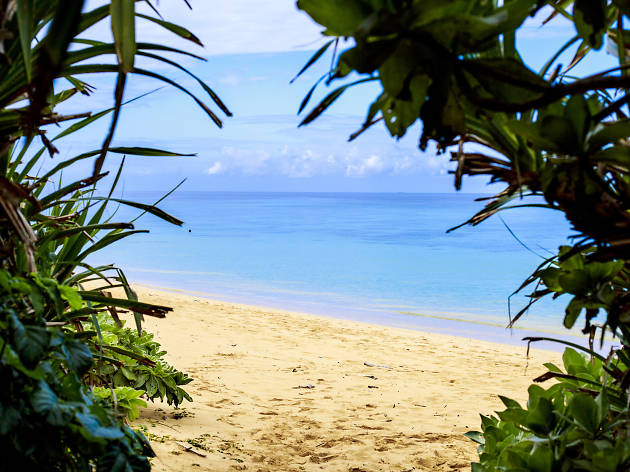 The most famous beach in the area. If you want to do more than sunbathe, there's plenty of excitement to be had with paddle and glass-bottom boats and jet ski rental available ($215-360). You can make use of the amazing barbecue spot if you call ahead and reserve (0980-89-2234). 234 Hirakubo, Ishigaki; i-sb.jp.
Where to eat and drink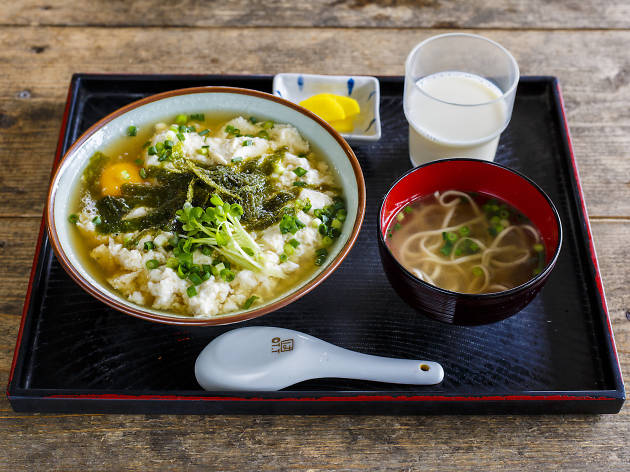 This legendary breakfast spot make their tofu fresh every morning. Each set ($25-$47 depending on size) comes with a delicious broth, either plain or with egg yolk, seaweed and spring onion. Don't miss this chance to enjoy tofu in an Okinawan traditional way you won't find in mainland Japan. 570 Ishigaki, Ishigaki.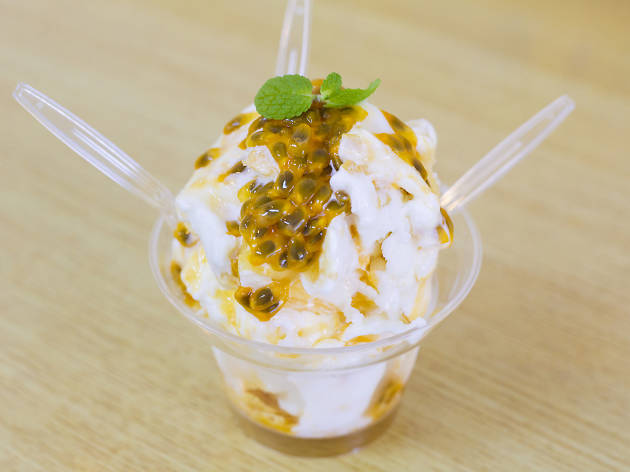 This cute little shop offers 14 options of freshly prepared gelato ($35-$49) topped with locally-sourced ingredients. As well as seasonal fruits such as passion fruit, banana and mango, there are more decadent toppings like chocolate, cookies and Kahlua. But of course, we suggest you try a mix of local fruits grown in Ishigaki. 281 Okawa, Ishigaki; hau-tree.net; hautree.net.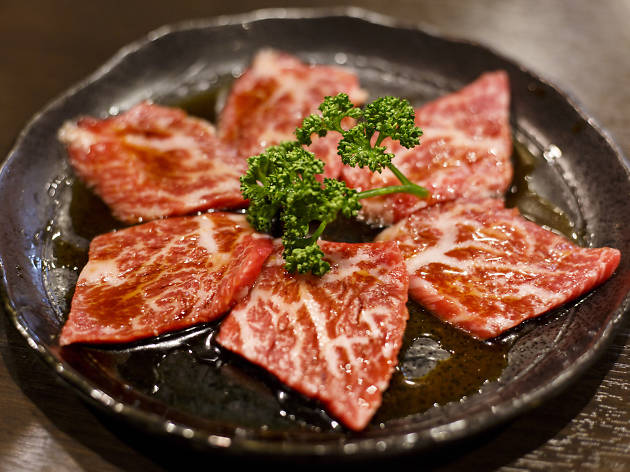 One of the most sought-after tables in town, serving up famed Ishigaki beef – bred from the same cattle as Kobe beef – and other famed local meats for barbecuing. During peak season, the waiting list at Yamamoto can be up to three months so if you want to see what all the fuss is about, be sure to plan in advance! 2 Chome, 5-18 Hamasakicho, Ishigaki.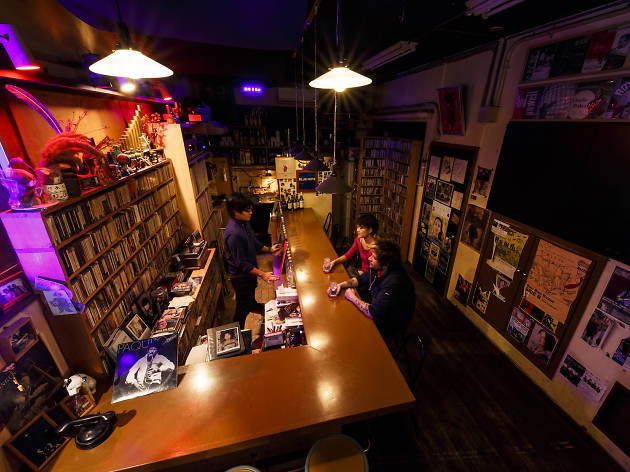 A family-run, underground paradise for music lovers that's existed in the heart of Ishigaki and been loved by the locals for over 20 years. Intimate, cosy and adorned wall-to-wall in records, this is one of the coolest bars in town. 07-0022, 213-1 Okawa, Ishigaki; scarecrow-ishigaki.com.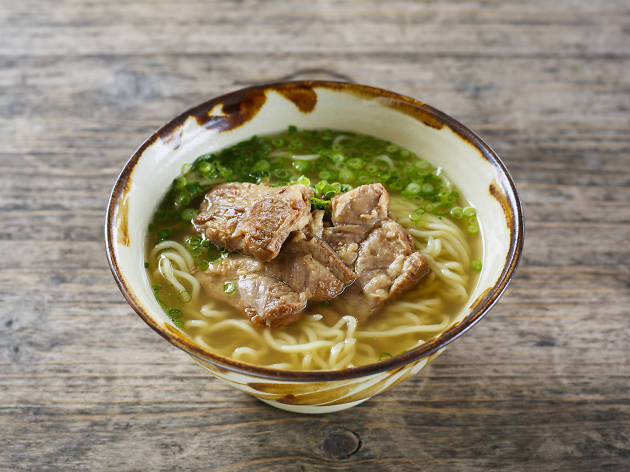 Take a picturesque trip out of town to Ishigaki's most famous soba noodle joint. A word of warning: once they sell out of noodles ($35-$54) – which often happens as this traditional favourite is very popular with the locals – it's game over for the day. So, get in there quick! 1216-602 Kabira Yamabare, Ishigaki.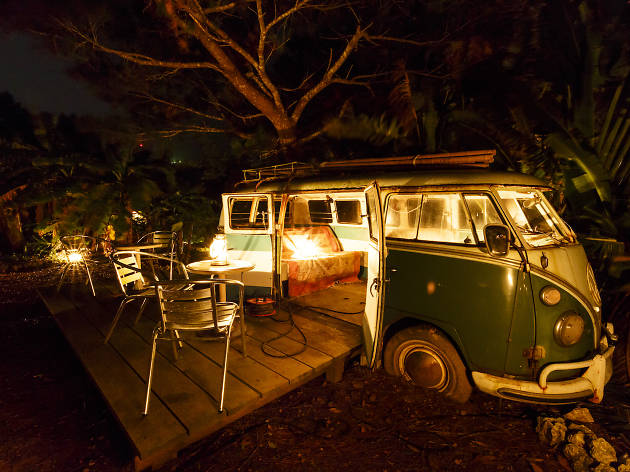 We guarantee you've never seen a bar like this. A farm by day, at night Bar Live Free is transformed into a torch and firefly lit wonderland. The central area holds a massive bonfire amd stage where there's live music and fire dancing throughout the night. 2241-16, Tonoshiro, Ishigaki; yuuma7.com/bar.
Taketomi Island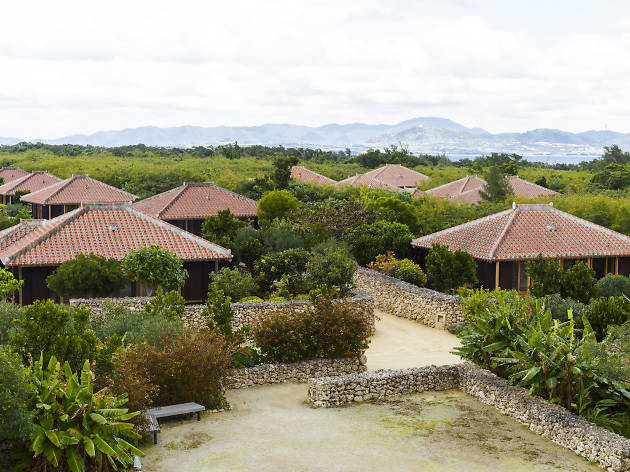 Hoshinoya Taketomi Island
The perfect starting and end point for your stay in Taketomi. This hotel is contemporary, stylish and spacious, and the 48 detached mini-houses that hotel offers ($3,885 per night) are all fully equipped with every luxury. Taketomi-cho, Taketomi, Yaeyama-gun, Okinawa, 907-1101, +81-50-3786-1144; hoshinoresorts.com/en/resortsandhotels/hoshinoya/taketomijima.html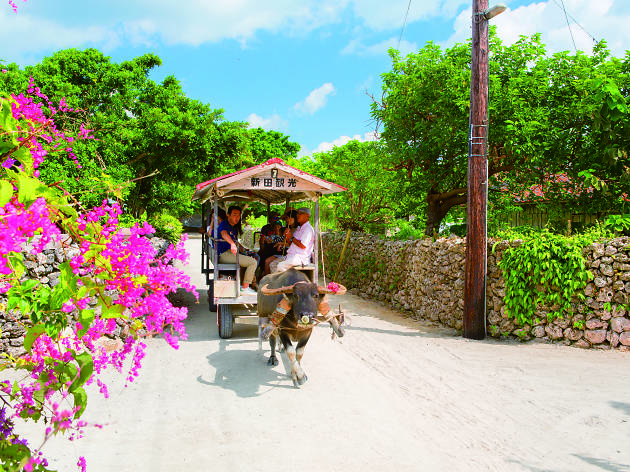 Travelling through Taketomi on a cart pulled by a giant water buffalo is a unique experience. Your trip includes a wonderful guide who will regale you with local stories and even a couple of famous folk songs. If you're visiting Taketomi for the day, be sure to purchase the return ferry ticket at Ishigaki port that includes a cart ride ($158). hirata-group.co.jp/island/taketomi.
Iriomote Island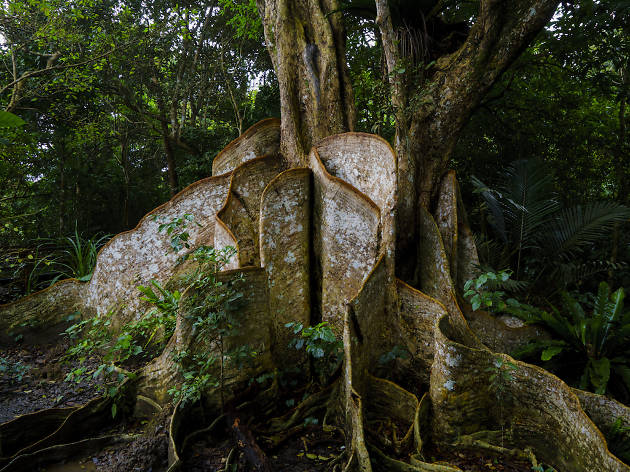 Named 'Adventure Island' – in no small part due to the fact that islands 90 percent jungle – Iriomote is one of the best places in the region for wildlife and nature. Take tour to make the most of this, with local tour group Urauchigawa's subtropical woods trekking package ($500) being one of the best around. urauchigawa.com.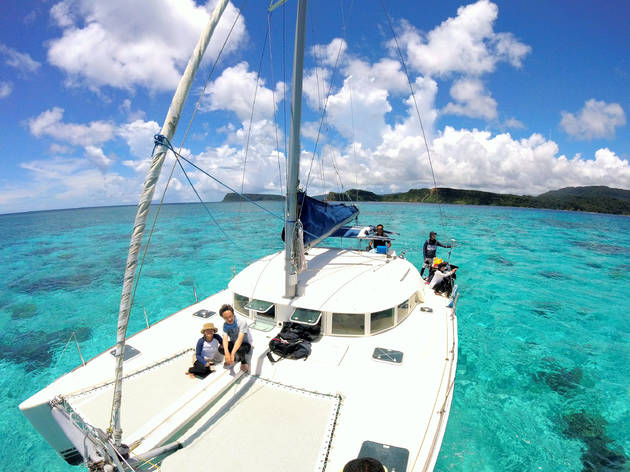 Seeing the splendid waters around Iriotmote and the small, beautiful and uninhabited islands dotted around is a special experience. Go for the full day cruise ($629-$1,494) where you try some snorkeling and see the marine life up close! nilaina-holidays.com.