The best restaurants in KL for healthy eating
Start clean eating here
Get in on the healthy food movement and start eating clean at these top restaurants for healthy eats in KL. We've also included a quick guide to meal portions and healthy-eating alternatives as recommended by some of the individuals behind these eateries.
RECOMMENDED: Best salad bars in KL
This vegan joint serves up a list of local and Mexican-inspired dishes in a no-frills and cosy setting. Despite lacking any form of meat in its dishes, Sala manages to infuse its fare with full-bodied flavours just as Malaysian and Mexican should have. Even purists who stand firmly on the opinion that good nasi lemak should always come with ikan bilis will be satisfied with their vegan version. Really.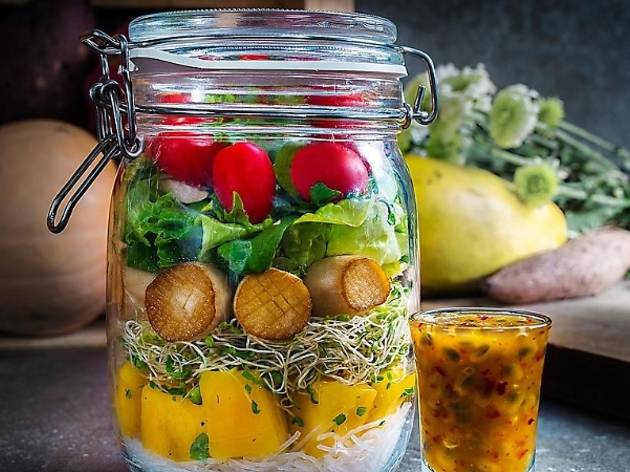 You might miss The Good Co if you aren't in the know; the healthy eating café is tucked inside Bon Estates Gallery opposite Bangsar Shopping Centre. Once you get there, scan the meatless menu that includes salad pots, sandwiches, dessert jars and cold-pressed juices. Mentions of meat pop up in the menu, but just know that they're plant-based meat substitute instead of actual meat; for instance, 'pulled beef' that's made from shredded oyster mushrooms. For a leafy meal that fills you up, go for the salad pots. Ingredients range from grilled eryngii mushrooms, pesto quinoa, cauliflower rice, tempeh and more, but we like the Scallop dee-kap salad that contains grilled lemongrass 'scallops' (made from mushrooms), mango, glass noodles, mixed leaves and passion fruit Thai dressing.
Not only does the first KL outpost of Real Food from Singapore source its ingredients directly from farmers, the founders also visited the farms personally to ensure the food is pesticide-free. The restaurant gives healthy food a good name by catering to different dietary needs but not compromising on taste. Their handmade dumplings (only 50 to 60 pieces are made each week) are delicious, fluffy clouds of finely chopped mushrooms, bean curds, French beans, carrots and turnips encased in a light dumpling wrapping, served with a flavourful soy sauce. Another highlight would be the lentil croquette burger with a beef-like patty consisting of roasted walnuts, mushrooms, quinoa, oregano and Himalayan lentils. Even the carnivores would be impressed.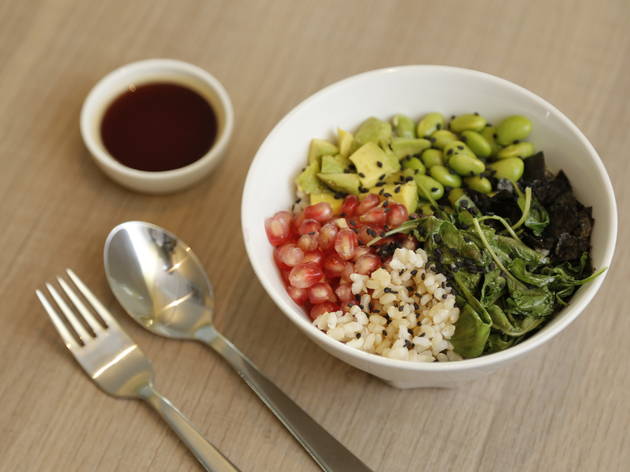 Shattering the myth that all health food are tasteless, and scoring a point for health advocates everywhere is new restaurant in town Raisin' the Roof. Co-founder Serina Singhsachathet aims to convince sceptics that wholesome food can be flavourful. We're converts already – the brown rice sushi bowl salad is basically deconstructed sushi and the raw orange chocolate cake is a respectable version of chocolate cake in our books. To make things easier for those on the go, they also offer grab-and-go lunchboxes.
From flour ground onsite to herbs and ingredients foraged from the forests of Borneo, the team at Ashley's by Living Food shows utmost dedication to the quality of ingredients used in its kitchen. The menu (there's something for everyone with clear indication of whether each dish is raw, vegan, vegetarian or contains meat) is equally thoughtful and stellar – Sarawak Laksa with almond cream instead of santan, while the mango and avocado in the bright-tasting quinoa sushi roll were elevated to an almost salmon-like texture.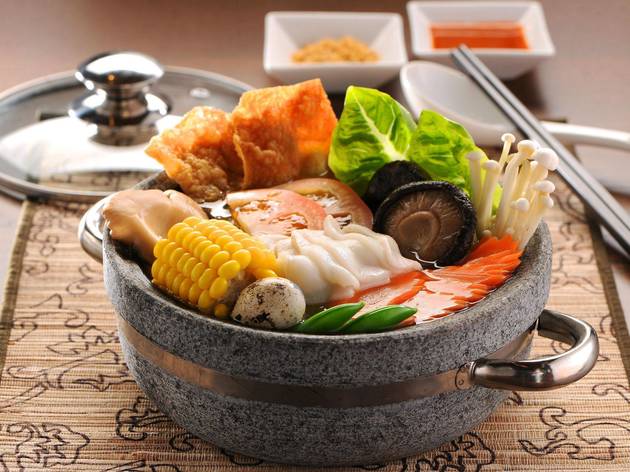 Inspired by the quo qian mi xian (which literally means 'crossing the bridge' noodles) in Kunming, China, the founders of Mama Kim came up with the concept for sauna noodles, a deeply satisfying bowl of soup (the vegetarian option is slow-cooked with 16 types of vegetables) served with smooth pumpkin noodles in a large stone pot. Best of all, the soup is refillable. The restaurant is known for its hearty sauna noodles, but other options on the menu (which is free of refined food, features colourful ingredients, and has an 80:20 vegetable-to-meat ratio) are also crowd pullers. Try the wild mushroom fried rice.
At the child-friendly Goodness Greens (La Juiceria's maiden offshoot) you get vegan-friendly dishes, customisable salads, superfood-packed smoothie bowls and even rice bowls and pastas, alongside the juices that started it all of course. Don't leave without trying the vegan latte made with La Juiceria's Almond Mylk.
Shortlisted for the 'Best Healthy Eats' category in the Time Out KL Food Awards 2015, vegetarian joint Simple Life is popular for its organic lei cha, flavourful set meals and calming flower teas.
A quick guide to eating clean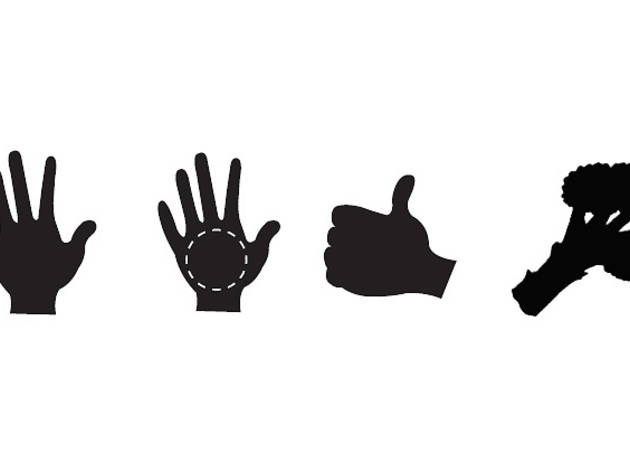 What should be on your plate for every meal, according to Shantini Iyngkaran of Organica Lifestyle

Hand
Carbohydrates: Buckwheat, quinoa, sweet potatoes

Palm
Proteins: Eggs, fish, yoghurt

Thumb
Good fats: Nuts, avocado, feta

Unlimited
Greens: Spinach, kangkung, moringa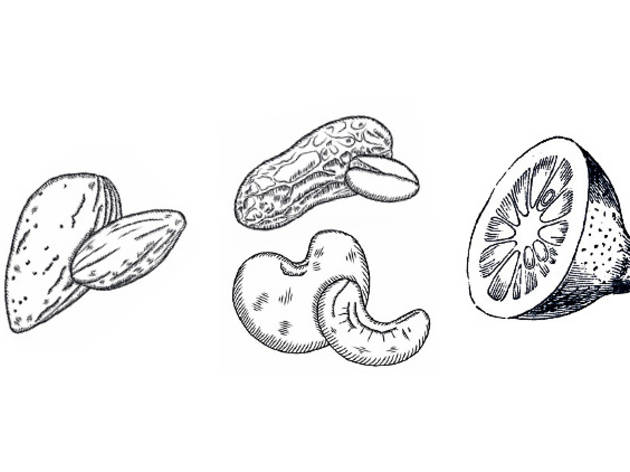 Clean-eating alternatives
Clean on the cheap, according to Serina Singhsachathet of Raisin' the Roof.

Almond milk
Instead of buying an expensive carton of imported almond milk, buy a bag of raw almonds from Brickfields and make it yourself.

Nut butter spread
Buy packets of cashews and peanuts, and then pop them in a blender.

Fruit purée
Blend your favourite fruit with a squeeze of lemon, unrefined sweetener, and then press it through a strainer.
Going meat-free?
From Chinese-style dishes and Indian thali sets to 'eat clean' meals, go meat-free at these recommended vegetarian restaurants in town.
Want juice instead?
Not all juices are created equal. If you're going to drink your calories, make sure you try these top six cold-pressed juices.