Served with:
Brown
tim zheong
(sweet sauce), yong tau fu
Noodles:
Either rolled or unrolled
Sauce:
Brown
tim zheong
Add-ons:
Yong tau fu
Smooth rice noodles and brown
tim zheong
aside, what makes KL-style chee cheong fun even better are the add-ons: yong tau fu (vegetables and tofu with fish paste), fish balls, fried bean curds, meatballs and more. For creative options aplenty (think salted fish tofu, bacon-wrapped broccoli, dumplings with salted egg yolk), there's the old-but-gold
Yap Hup Kee
at Pudu.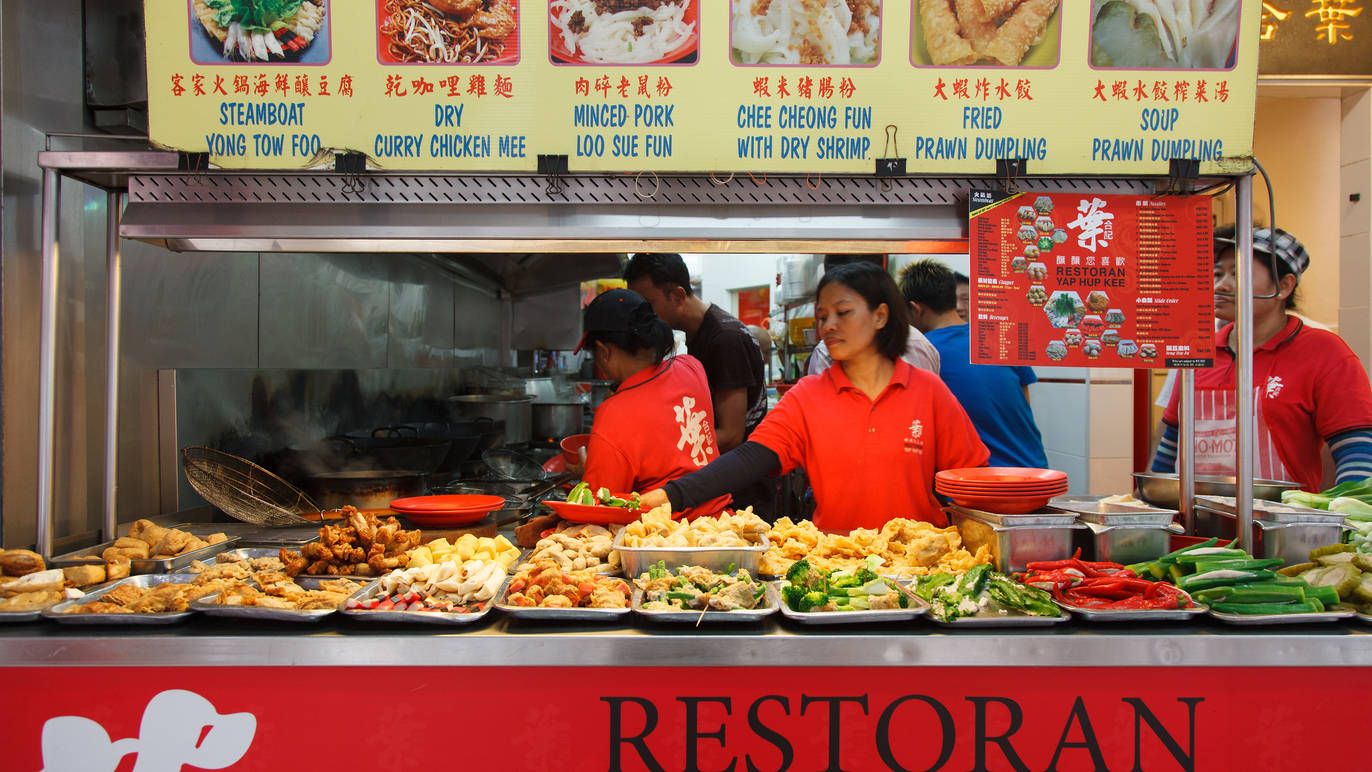 Photo: Stacy Liu


The Yap family business began three generations ago with homemade Hakka-style yong tau fu sold from a cart. Eighty-six years later, Yap Hup Kee is still one of the go-to spots for good yong tau fu and chee cheong fun by sheer merit of their fresh ingredients. For extra textural interest, the smooth unrolled noodles here are sprinkled with crunchy dried shrimp instead of sesame seeds.