Guide to chee cheong fun
Time Out's guide to the great chee cheong funs of KL, sorted by style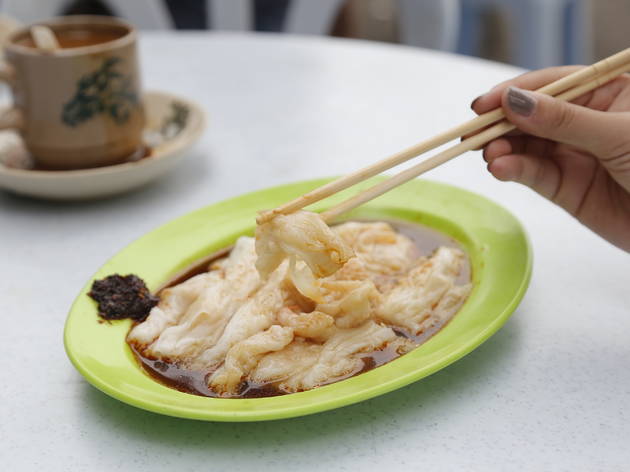 Also try
Auntie Chan from Kampar started the Tuck Kee Chee Cheong Fun stall 41 years ago, and now the family business supplies rice noodle rolls to more than 11 stalls across the country. At the stall in Kedai Kopi Lucky, order your chee cheong fun with the curry sauce.
Usually sold out before noon, the velvety smooth chee cheong fun at Yooi Kee in Kim Lian Kee coffee shop is topped with a reddish sauce made of doubanjiang (broad bean paste), chilli and sesame seeds.
At this Wai Sek Kai stalwart, silky rice noodle rolls are paired with spongy pig skin slices and spicy homemade curry sauce.