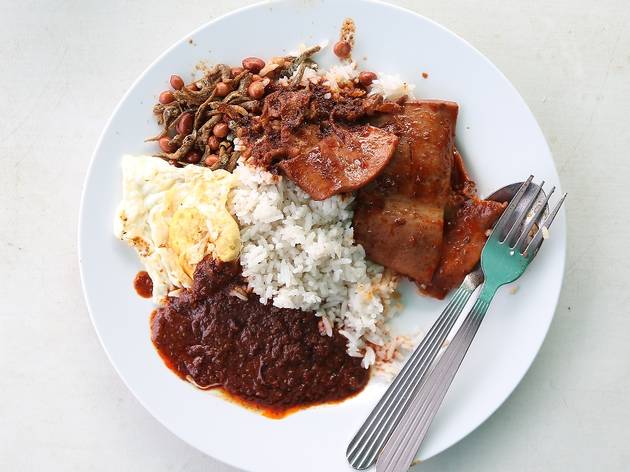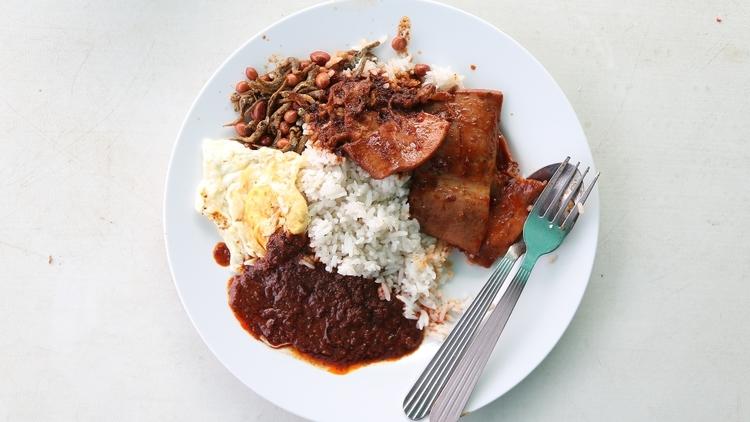 101 things to do in KL: Food and Drink
Must-eat meals and drinks of the city, all in one list
Whether it's street food from the trunk of a motorbike or seared foie gras in the skies of KL, here's a list of must-eats.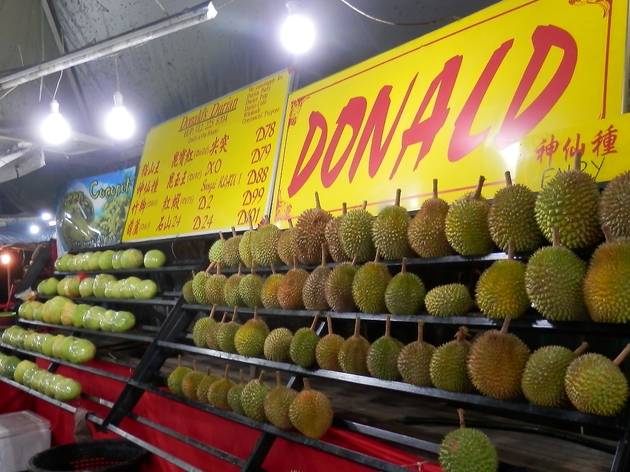 If feasting on quality durian over the blaring of police sirens by the roadside is your idea of fun, then Donald's Durian, located behind the SS2 police station, is a must-visit. The durian buffet deal goes for RM15 per person, where selected D30s are continuously sent to your plastic table. Other durian variants, like the much vaunted D24, are subject to availability. The durian season typically starts in the middle of the year.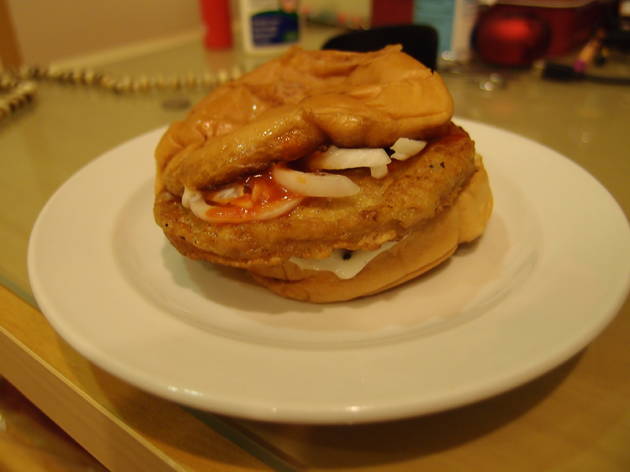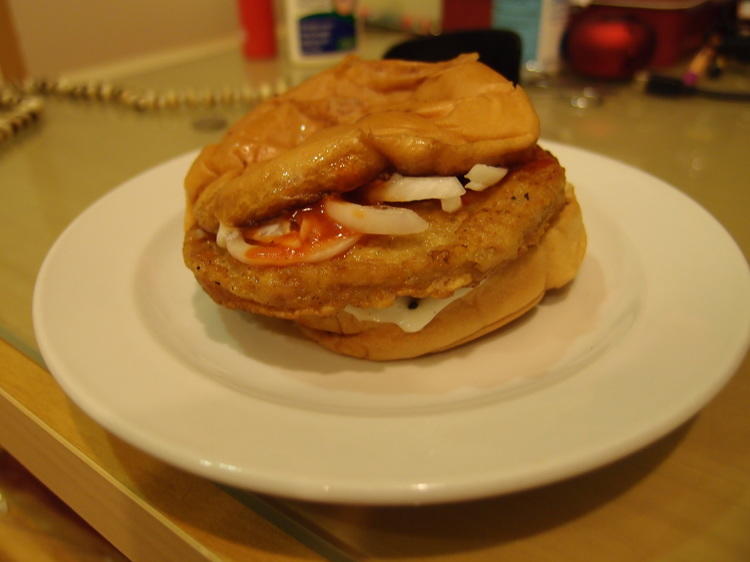 12. Eat a sloppy Ramly burger by the roadside
This highly customisable and affordable roadside burger is a Malaysian icon. Some of the finest Ramly burgers can be found in the popular TTDI stand. Watch the two abangs grill and then wrap up your double ayam special while loitering outside Jalan Burhanuddin Helmi's 7-Eleven store. Daily, 8pm–late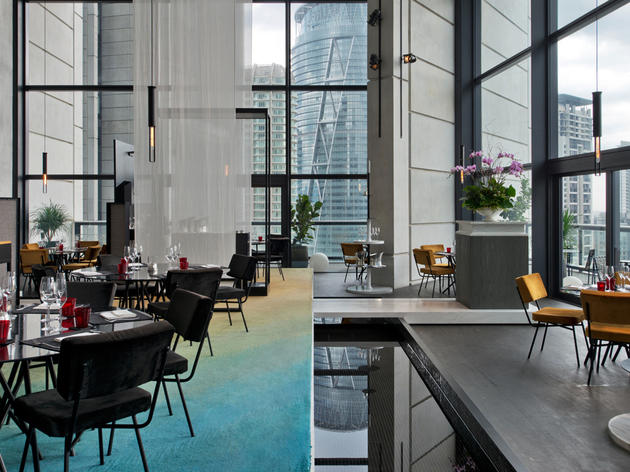 You'll feel like you've stepped into Tony Stark's bachelor pad. Troika Sky Dining on the 24th floor of The Troika may be the most striking fine dining space in KL yet. Double-heighted glass panels look out to the Twin Towers and elegant mood lighting shadows every exquisite detail. The space is segregated into Cantaloupe (French restaurant), Strato (Italian restaurant) and Claret (wine bar). Enter in nonchalant strides and order the foie gras satay.
Undisputedly the most celebrated Hainanese institution in town, Yut Kee has been churning out their famous chicken chops for about 80 years now. If you're inclined to pork, the roti babi is also a signature; pockets of fried dough stuffed with shredded pork and caramelised onions, dipped in Worcestershire sauce.
Sink your fingers into curried rice at Vishal's in Brickfields. The ramshackle Chettinad restaurant, designed like a mess hall, used to be one half of a noisy printing factory, but popularity ensued, warranting the shop a ground floor space. The food is consistently excellent, highlights being the pepper chicken, bone marrow curry and chicken rasam. Take a nap for dessert.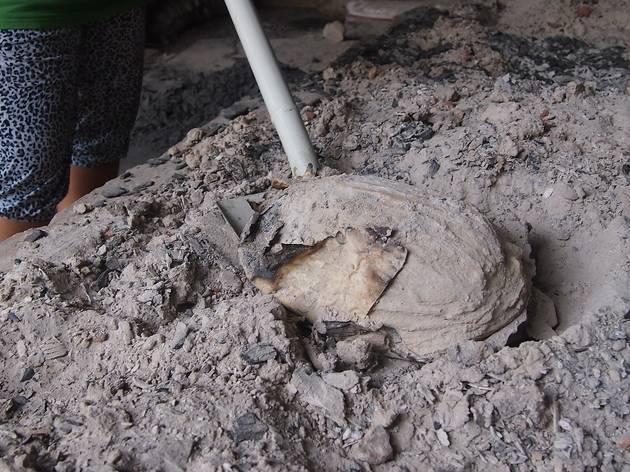 This is the most tedious way to serve chicken. First, you pre-order a day in advance. Then, a whole chicken is stuffed with herbs, wrapped in layers of plastic, encased in clay and then buried in a pit of burning charcoal. Eight hours later, it's shovelled out of the pit into a wheelbarrow where the waiter breaks the clay with a hammer and wallah! Your fragrant, meat-so-tender-it-falls-off- the-bone Beggar's Chicken. By the way, the restaurant's been around for 40 odd years.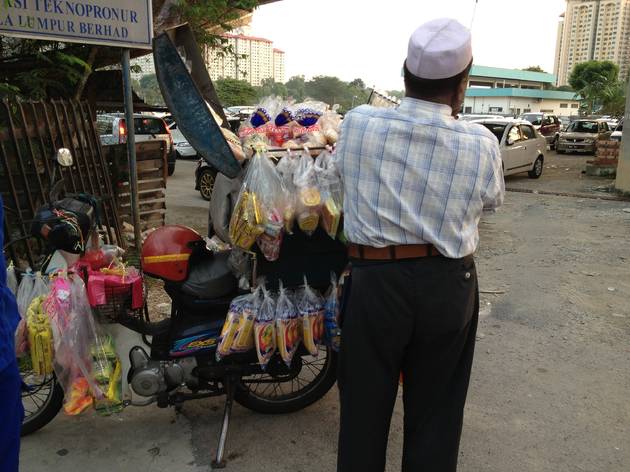 17. Flag down a food bike
Staples of the schoolyard but few and far between elsewhere, the ice cream man and roti man are quintessentially Malaysian institutions. Their motorbikes are more than the sum of their parts, and their parts are quite numerous – ice cream, buns, biscuits, snacks and sweets jostling for space. Keep an eye out for them around Lucky Garden, 5-6pm.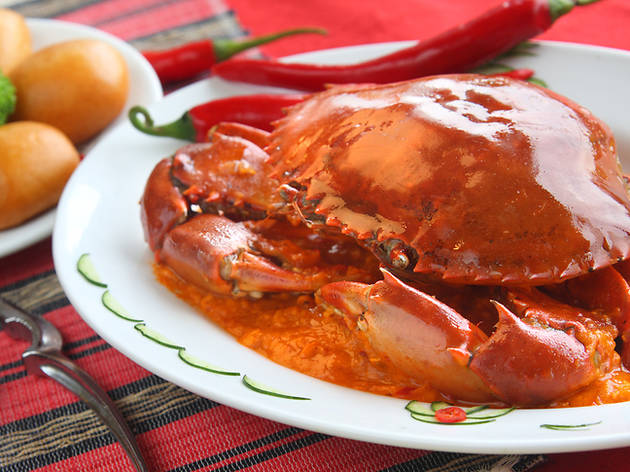 Try crab fried with salted egg and curry leaves at Pantai Seafood, or drenched in thick sweet and sour gravy. We also love the Fuzhou crab soup at Chef Low. If you prefer a more robust, piquant flavour this side of Louisiana, Crab Factory is all about Cajun-style crustaceans emptied directly onto long dining tables and shared among friends – always go for the seafood specialist's Signature Southern Bang sauce.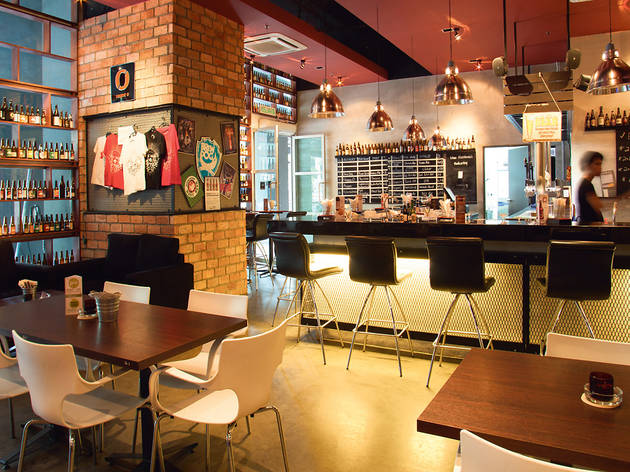 Think of craft brews as the Regina Spektor of the beverage world – quirky, in-depth and often full of surprises. Taps Beer Bar is the best place to try these beers all at one go. The tasting paddle is a good start for the uninitiated, as it comes with three types of beers of your choice. Taps updates their craft selection every fortnight, and popular brews include Kipling and Chocolate Stout.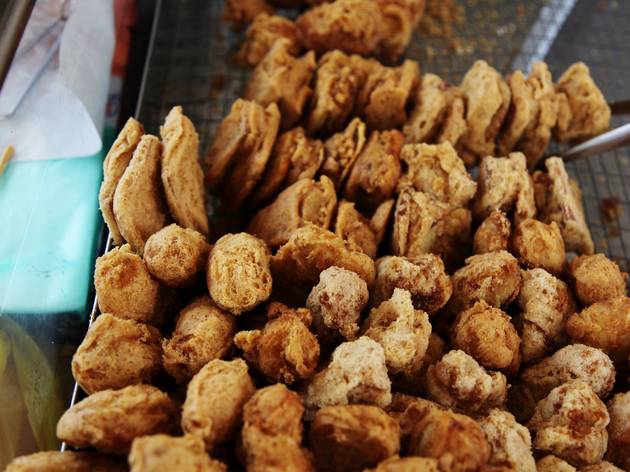 20. Get the best pisang goreng and fried snacks at this van on Jalan Batai
The snacks that emerge from this wok are worth ignoring any diet for. Try the pisang goreng (sweet and juicy), the sweet potato balls (moist and flavourful) or the agar agar (perfect for beating the heat). If you're lucky you can also get your hands on nian gao sandwiched between slices of tapioca and yam and deep-fried until melting. Mon–Sat, 10.30am onwards.
Show more
101 things to do in KL: The full list