Heads up! We're working hard to be accurate – but these are unusual times, so please always check before heading out.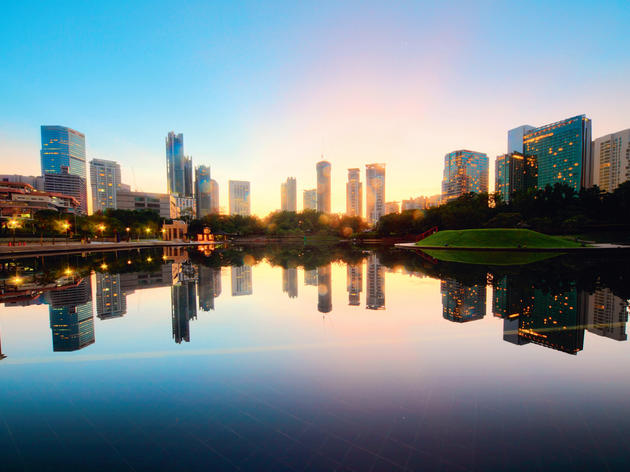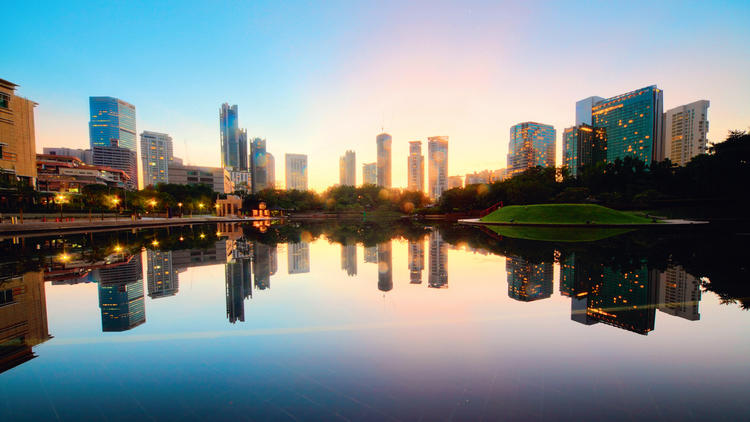 101 things to do in KL: The full list
From secret gems to critics' picks, here's the definitive guide to the best things KL has to offer. So start checking off this bumper list curated by local experts
This is the best of Kuala Lumpur – the ultimate list that defines KL as one of the great clients of the world. Neatly organised into four categories (Food & Drink, Attractions & Activities, Nightlife & Music and Arts & Culture), this extensive guide has all the critics recommended activities, sights and experiences that make this city so unique.
Food & Drink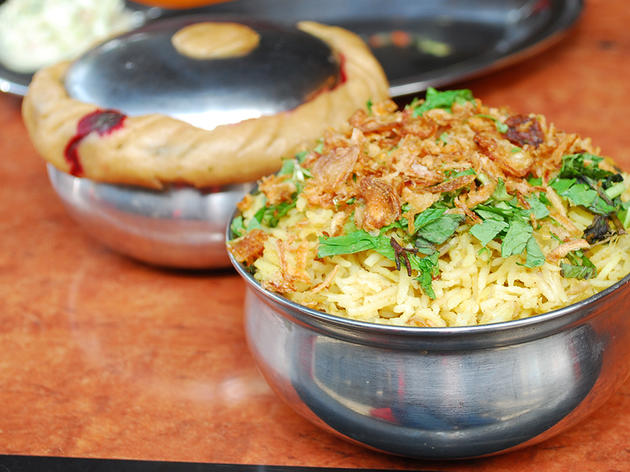 For a classic Hyderabad dhum biryani served in a pastry-sealed bowl, Fierce Curry House is the place to be. Always opt for the mutton biryani, and remember to spoon curry over the rice.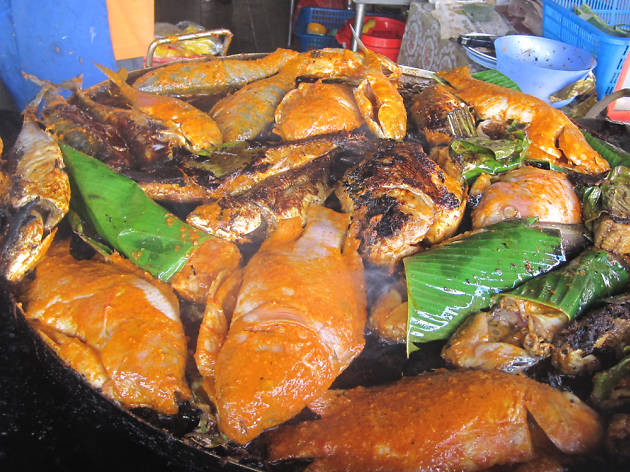 Behind our old Istana Negara sits a stretch of ikan bakar stalls, but it's Kedai Kat Jat (commonly known as Gerai No. 3) that stands out. The man at the grill may be the silent type but his perfectly cooked, banana leaf-wrapped seafood does all the talking. The freshness of the fish hits you first; the spicy marinade complements but doesn't take away from the true taste of the fish. Have it with sambal belacan and wash the spiciness down with air kelapa.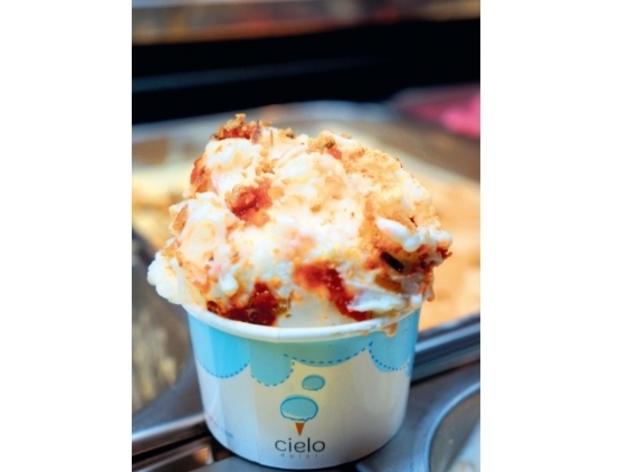 Essentially coconut gelato coupled with chilli sprinkles, peanuts and a dusting of anchovies, this gelato bears an uncanny resemblance to the real thing, but in a creamy and savoury artisanal dessert package. This much fabled nasi lemak flavour, along with other local-centric alterations like kopi and toast, is only available periodically, so keep tabs on their Facebook page for updates.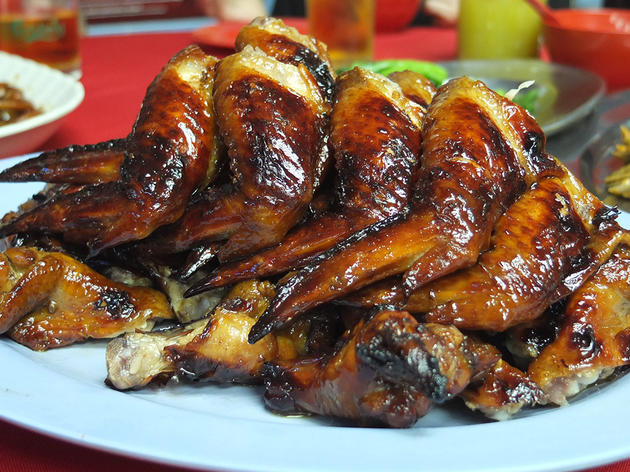 Offering the tastiest barbecued chicken wings in town, Wong Ah Wah headlines the plethora of Chinese restaurants along Jalan Alor. Formerly a measly little stall, the always crowded eatery is now an integral part of KL's busiest food haven. Most of the stalls on this street operate until the wee hours of the morning, making Jalan Alor a popular destination for Changkat party-goers.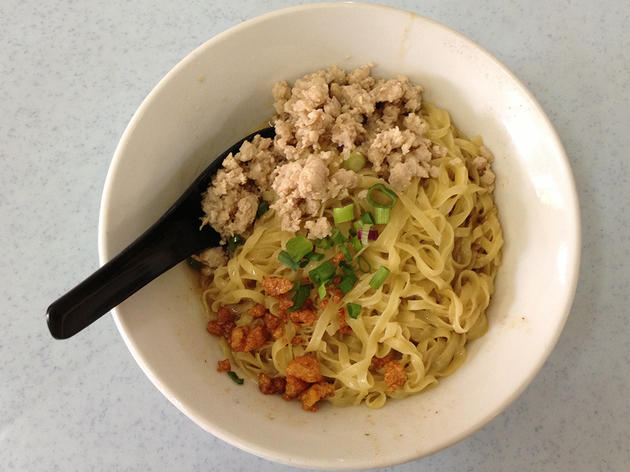 Hakka noodles are hard to find in KL, and Toast & Roast does them best – springy egg noodles tossed in glistening lard and topped with minced pork, crunchy deep-fried fish skin and sliced spring onions. It may look unimpressive but the crunch of the fish skin against the savoury slick of the noodles is a combination that has to be tried to be believed. If you're still hungry, add on a plate of char siew or pork dumplings.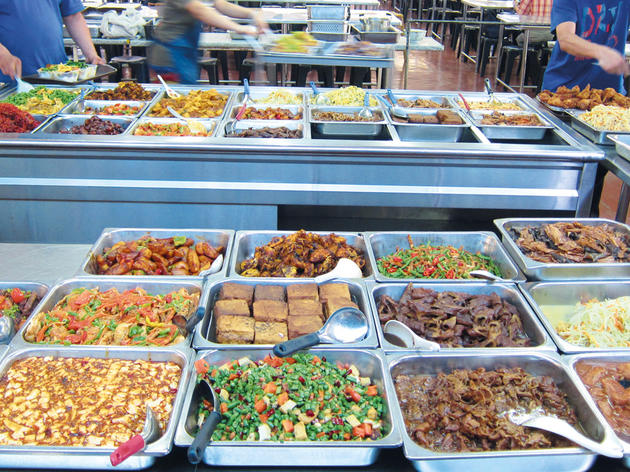 The chap fan counter overflows with at least 50 vegetarian standards such as stuffed tau fu pok, vegetable curry and 'chicken' drumsticks fashioned from fried beancurd skin. There are also stalls hawking wantan mee, curry mee and red bean pancakes. The temple is very serious about their food: No white sugar, preservatives or MSG. Don't miss the excellent lei cha every Friday.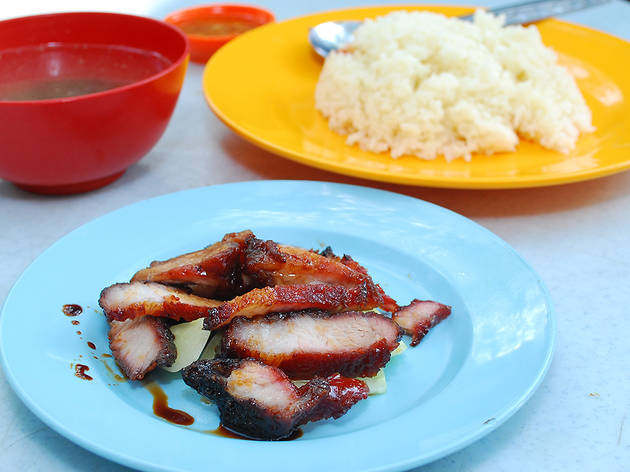 Honey-glazed char siew is one of KL's most alluring street food tempts. Some of the most intensely charred pork can be found at Meng Kee. The pork here is alarmingly sweet and yields a crunchy exterior, pairing nicely with the sticky rice. Take note that the stall sign is misspelled Ming Kee, so don't disregard it too quickly.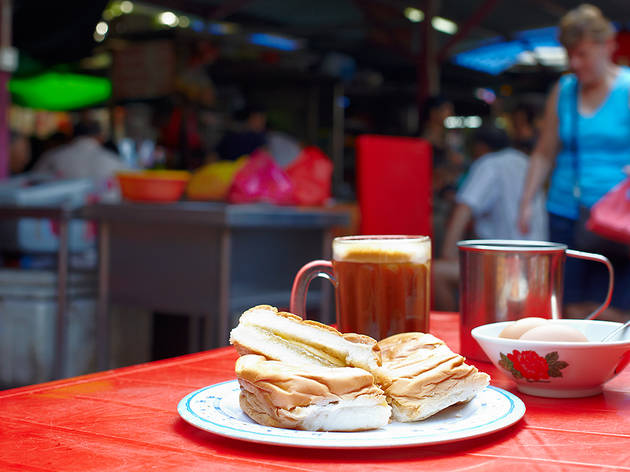 Also known as Pasar Baru Bukit Bintang, the market not only boasts a variety of fresh produce but it's also a favourite breakfast haunt among KLites. Try this combo: Ah Weng Kor's Hainanese tea, Sisters' Crispy Popiah and the Hainanese assam laksa.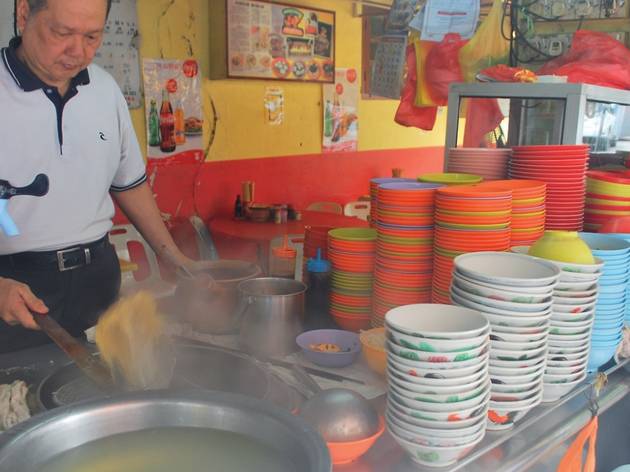 Ngau Kee has been a KL lunch and supper food fixture for over four decades, making it one of the oldest beef ball noodle shops in town. All you need to know about the many noodle alternations (beef ball only, mixed beef, beef innards, soup or dry) is listed on the huge yellow signboard, with pictures and prices to boot. Ngau Kee's signature thin, springy noodles and tender beef cubes will remain a culinary favourite for years to come.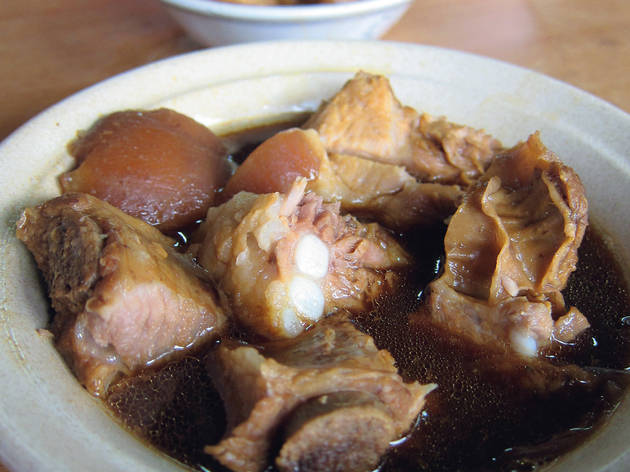 Bak kut teh gained its full name from Lee Boon 'Teh' (owner of Seng Huat) who unwittingly conferred his name on the dish. The third-generation owner, John, now serves two versions of bak kut teh – the original meat-bones only in the morning and the claypot style with intestines, maw, mushroom and tofu puffs at night. We love the original one better – the herby pork rib is hacked into large chunks of flavourful, tender meat.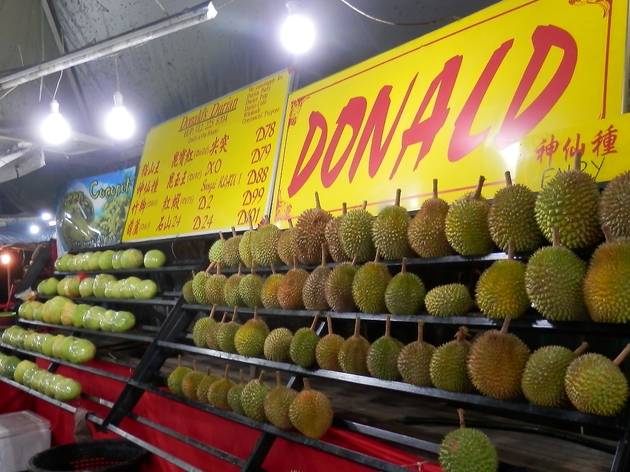 If feasting on quality durian over the blaring of police sirens by the roadside is your idea of fun, then Donald's Durian, located behind the SS2 police station, is a must-visit. The durian buffet deal goes for RM15 per person, where selected D30s are continuously sent to your plastic table. Other durian variants, like the much vaunted D24, are subject to availability. The durian season typically starts in the middle of the year.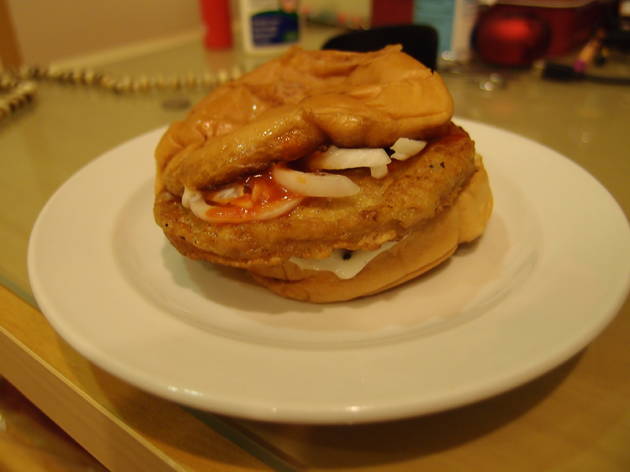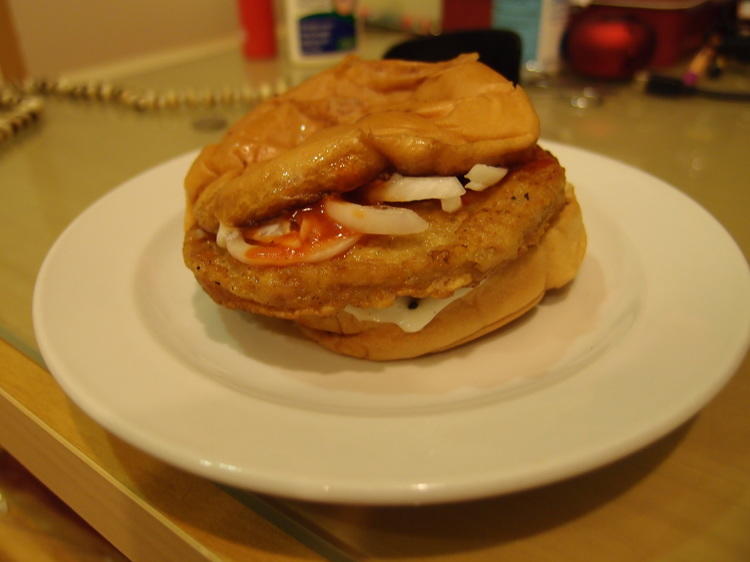 Eat a sloppy Ramly burger by the roadside
This highly customisable and affordable roadside burger is a Malaysian icon. Some of the finest Ramly burgers can be found in the popular TTDI stand. Watch the two abangs grill and then wrap up your double ayam special while loitering outside Jalan Burhanuddin Helmi's 7-Eleven store. Daily, 8pm–late
Show more
Attractions & Activities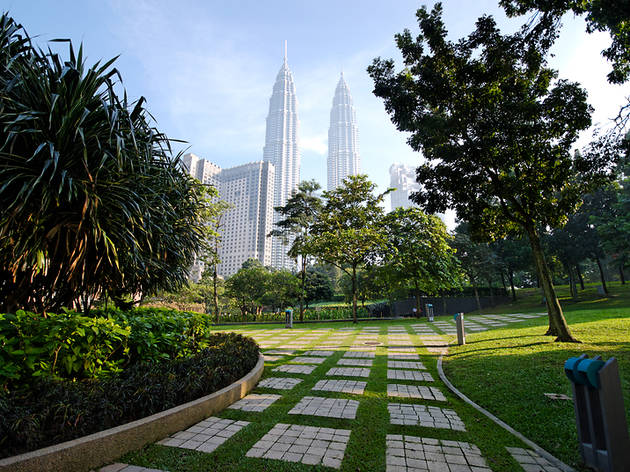 Ignore the fact that KL's twenty-first century icon was designed by an Argentinean architect and built by Japanese and South Korean construction consortiums. The surrounding park is exemplary, featuring the famed Lake Symphony, a children's playground, and signboards indicating vantage points for the best photo angles of the twin towers. And if you must know, the park was designed by a Brazilian architect.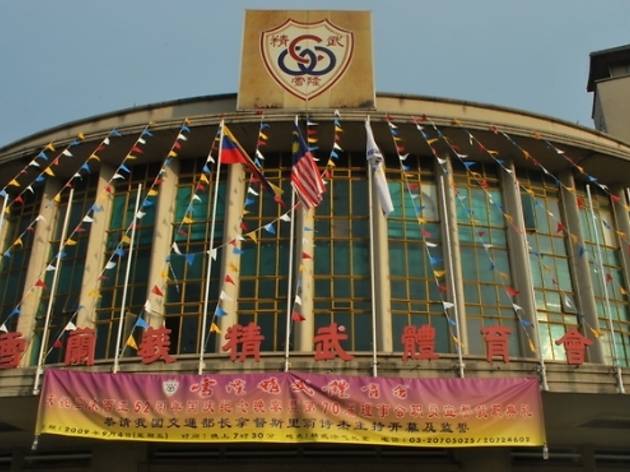 Swim with triathletes in the Olympic-sized pool or wushu with veterans who are keeping the sport alive. A secret nook, close to the edge of the carpark on the hill, offers a breathtaking sunset view of KL with KL Tower and green forest as the scenery. If the vista on the KLCC Skybridge projects the city as a thriving metropolis, the panorama here is a slice of nostalgic KL surrounded by heritage buildings, churches and a peaceful town.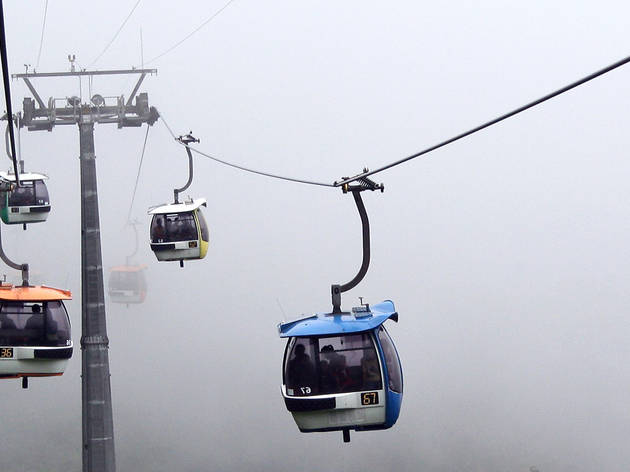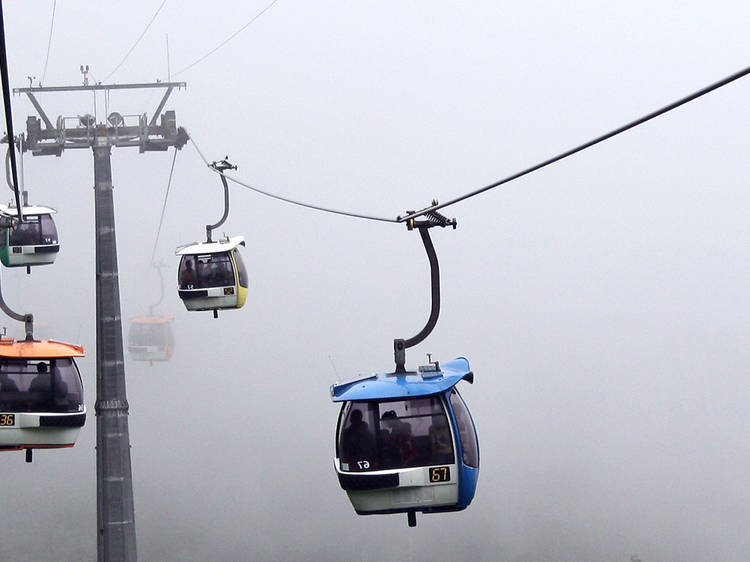 Hang, literally, with Genting Skyway
Genting Skyway is the world's fastest mono cable car system, making trips to Genting Highlands more interesting. After 'takeoff', lush greenery, cool highland mist and the audio guide make the ride strangely serene. On the way, you'll notice decorative statues amidst the foliage that look as artificial as the hill resort above.
Genting Skyway Jalan Batang Kali, Batang Kali, Selangor (03 2718 1118). Daily, 7.30am–midnight; normal oneway ticket, RM6.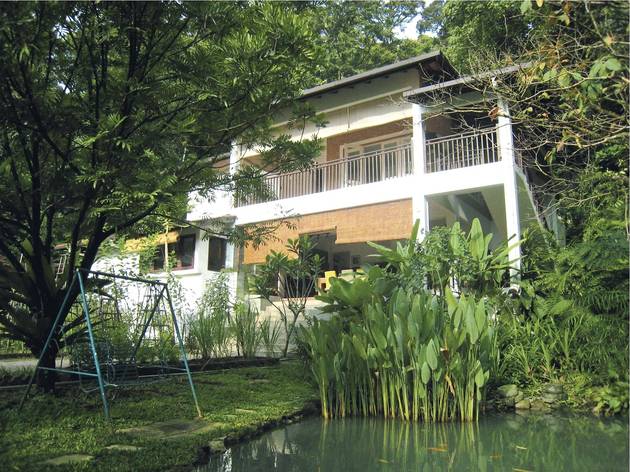 It's a culinary retreat where owner and chef Rohani Jelani has set up her cooking school amidst a Malay village in Kampung Sungai Penchala next to the rainforest. Classes are held in groups, and we recommend you book ahead to avoid disappointment.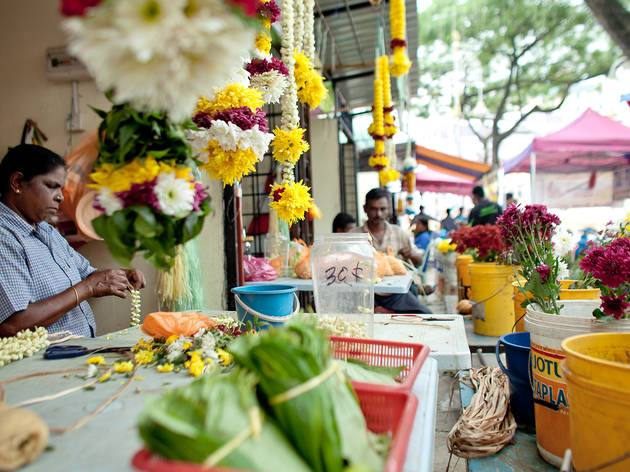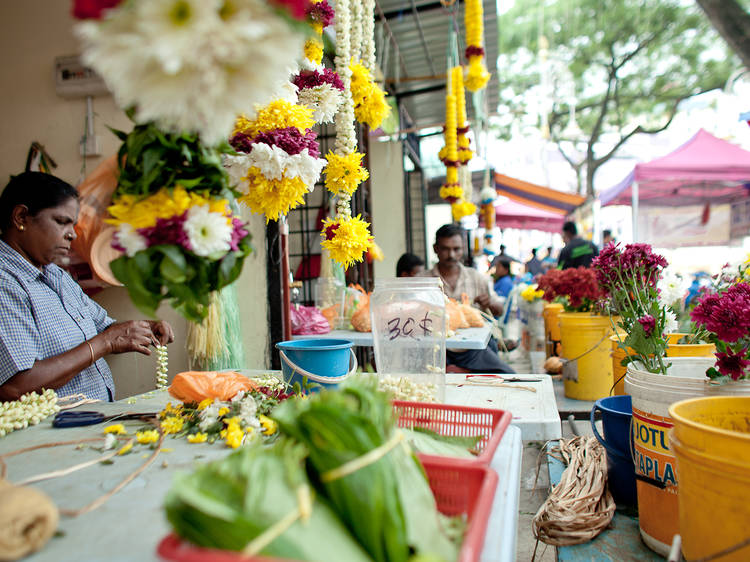 Take a free walking tour of Brickfields
What's there to see in a neighbourhood that used to produce bricks to line our railway tracks? Prewar shophouses, churches, temples, shrines, art gallery and secret dining places that'll take you a week to sample. KL City Hall's two and a half hour Brickfields Guided Walking Tour will expound you on the historical landmarks built between the '20s and '80s.
KL City Hall (03 2617 6273), every first and third Saturday of the month, 9.30am.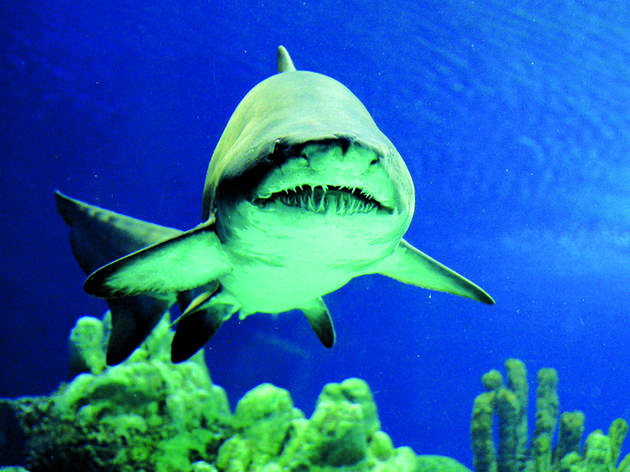 Even in landlocked KL it's possible to get down and dirty with the sharks (of the sand tiger variety, to be precise). Book yourself in at Aquaria – if you're squeamish, you can face the sharks while safely inside an underwater cage, or you can swim directly alongside them.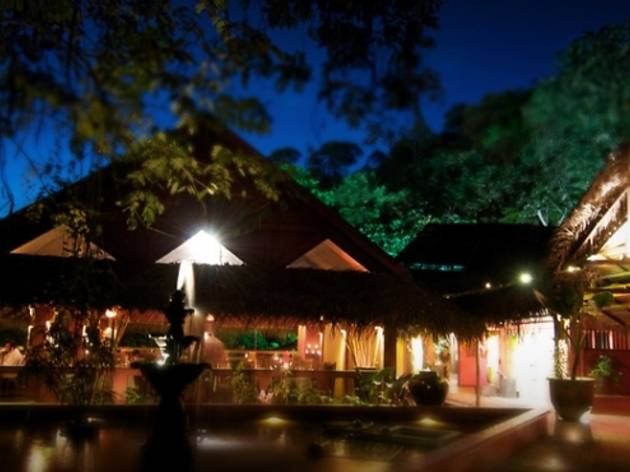 Sick of skyscrapers? We've got jungles too – a 15-minute drive into Ampang will lead you into quiet, leafy wild boar territory. Here you'll find Tamarind Springs, an Indochinese fine dining restaurant built like a resort reaching into the trees.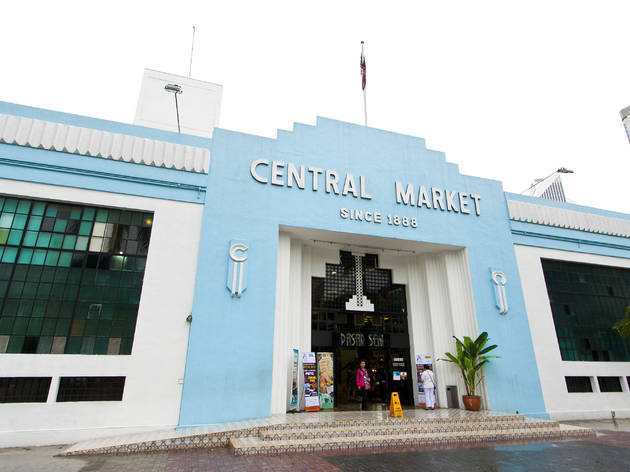 This former wet market is filled with shops that sell almost anything from ornaments and jewellery to traditional clothing and souvenir T-shirts. There is hope to revitalise what was once an even bigger cultural hub, but for now, their secret weapon is The Annexe, a reputable art gallery located in the heritage building that features the popular Art for Grabs bazaar.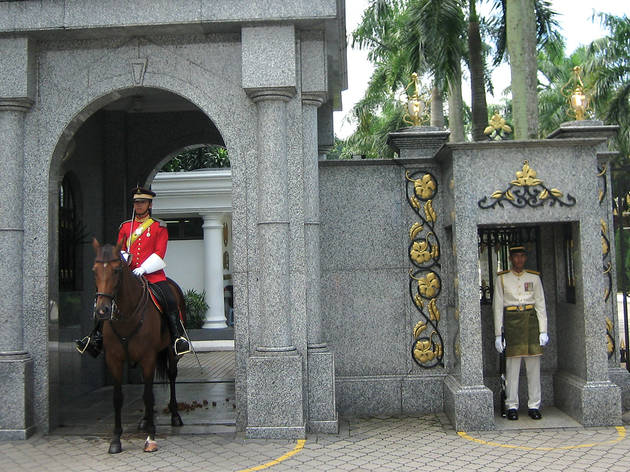 Our former royal palace has been made into a museum; supposedly educational, it's really the voyeuristic novelty of peeking into the lives of royalty that makes the tour interesting. You can choose to follow a guided tour by walkie-talkie wielding guides, but that's not really important for a complete experience. Ever wondered why the royalty had such excellent teeth? Keep a lookout for the fully equipped dental clinic here, with dental chair and all.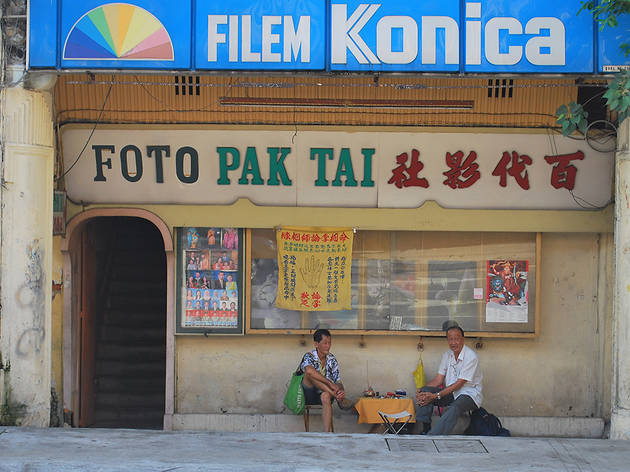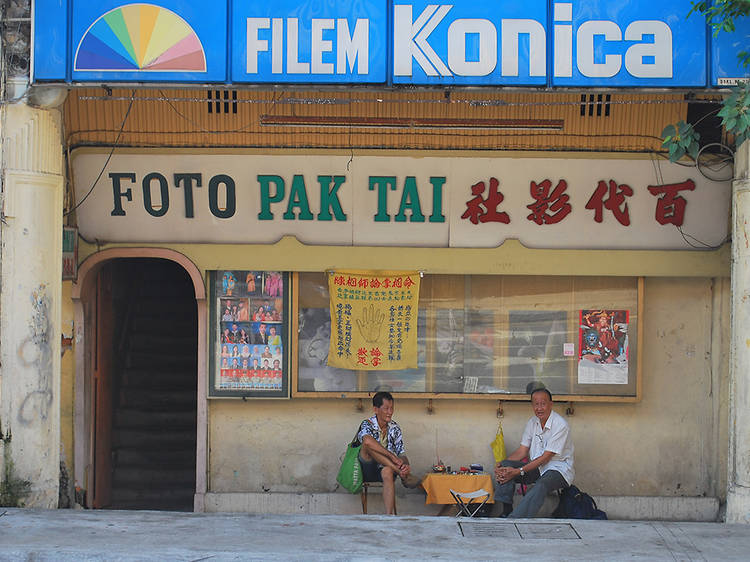 Take a period family portrait at the 60-year-old Pak Tai studio
An old studio now at the mercy of the MRT development, Pak Tai is merely surviving on business from police officers who need their passport photos taken. In the '60s, it used to be the go-to place for wedding, graduation and family portraits. The backdrops – complete with doves and tacky embellishment – may not be your idea of cool, but throw owner Low Kok Kee an assignment like a period family portrait and he'll recreate an artistic photo that looks like it was taken in the '70s without Photoshop.
Foto Pak Tai 104 Jalan Petaling, KL (03 2078 5491).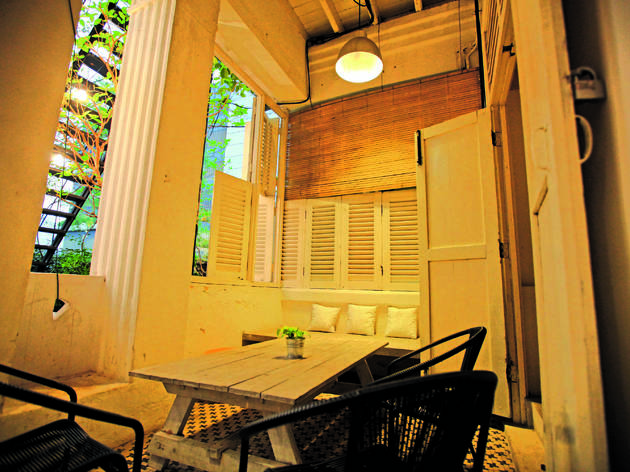 Jalan Sin Chew Kee isn't necessarily strategic for a bar, but Barlai sneaks into the corner lot of Ng Seksan's Sekeping Sin Chew Kee with much charm. This watering hole preserves the heritage allure of Seksan's eco-friendly retreat with added flourishes like a 'secret' room with beanbags, air vents and archways, naked bulbs around tree branches and DIY-style furniture at the bar area. If Barlai aims to make patrons feel comfortable and intimate in what feels like a hidden gem, it has succeeded.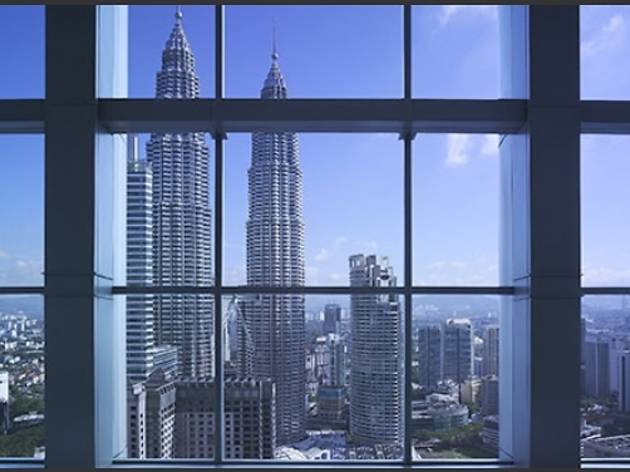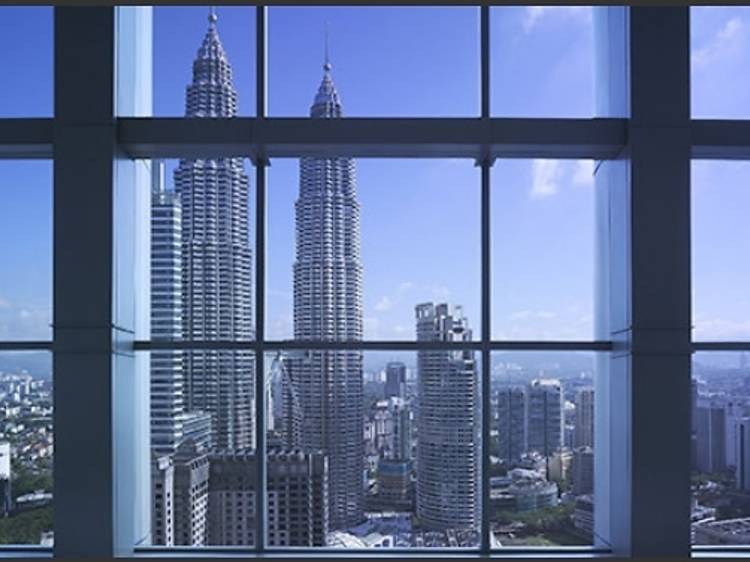 See KL in 360 at the Grand Hyatt
The newest addition to KL's skyline is also, ironically, the best place from which to view KL's skyline (sorry, Skybridge). Head up to the circular lobby on the 39th floor to get a 360-degree view of KL, including an incredible shot of the Twin Towers as you step out of the lift. This experience comes complete with cushy sofas and very polite porters.
Grand Hyatt KL, Jalan Pinang, KL (03 2182 1234)
Show more
Arts & Culture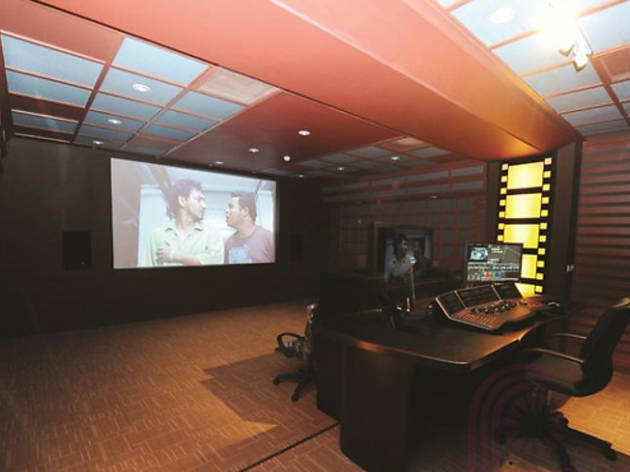 Set in a secluded bungalow, the museum is smack deep in Jalan Pahang. Find it and you'll be rewarded with a staggering treasure trove of artefacts, memorabilia, posters and equipment that preserve the history of Malaysian cinema since the days of 'Leila Majnun' in the '30s. To relive the olden days of cinema, ask the staff to play you some iconic P Ramlee films in their small but cosy in-house theatre.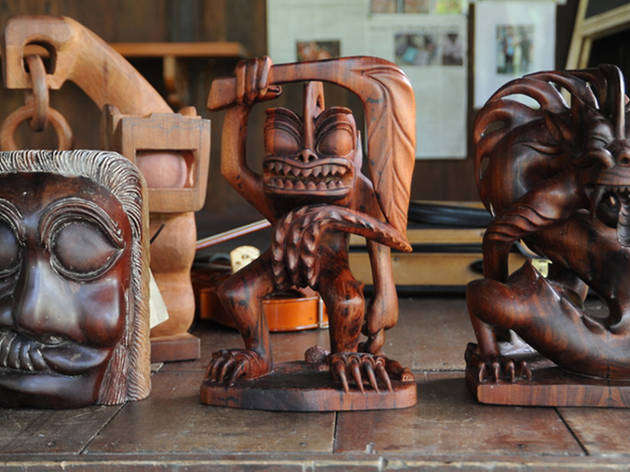 South of Port Klang is Pulau Carey, a combination of oil palm plantations and orang asli outpost. The island is home to the indigenous Mah-Meri people, who are known for their intricate wood carvings of spirit animals, which are sometimes used for spiritual healing. Made from nyireh batu, a rare mangrove hardwood found on the island, the sculptures have been known to fetch pretty prices in the art world. For a different day out, drive over and seek out the wood carvers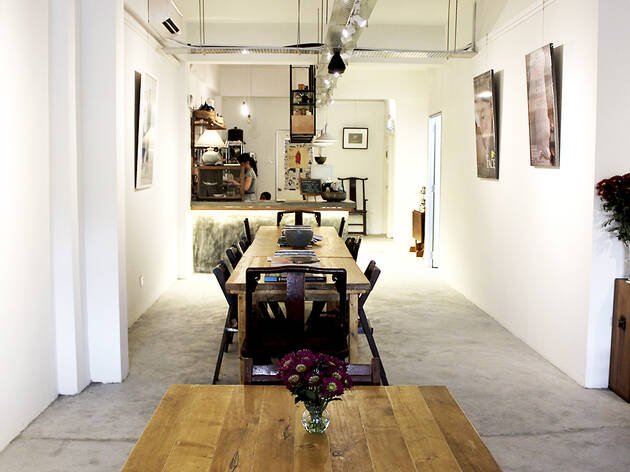 Art galleries in KL don't tend to come in the shape and size of Aku Gallery & Café, getting to which entails a stroll past (in no particular order) a 4D store, a vegetarian restaurant and a tiny hole of an Indian barbershop, complete with a spinning barber's pole outside. The offspring of Old China Café and Precious Old China, Aku doubles up as a café and its art identity is linked to its owner's art-loving ways and long involvement in the local art scene. The interior is soaked in minimalist charm, with Scandinavian vibes and antique furniture all jumbled up to create a twee atmosphere.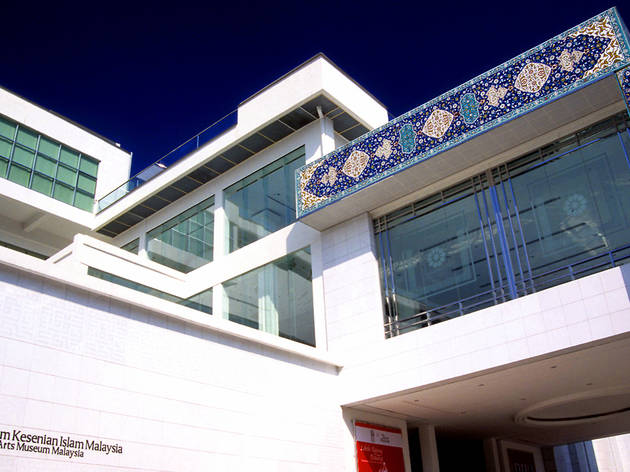 As one of visual art's most captivating subjects, Islamic art covers dynastic periods of the Umayyads to the Ottomans and encompasses mediums ranging from calligraphy to textiles. Hence, the museum will please the avid architecture buff, historian and just about anyone looking to spend the day in a culturally rich environment where history and art collide.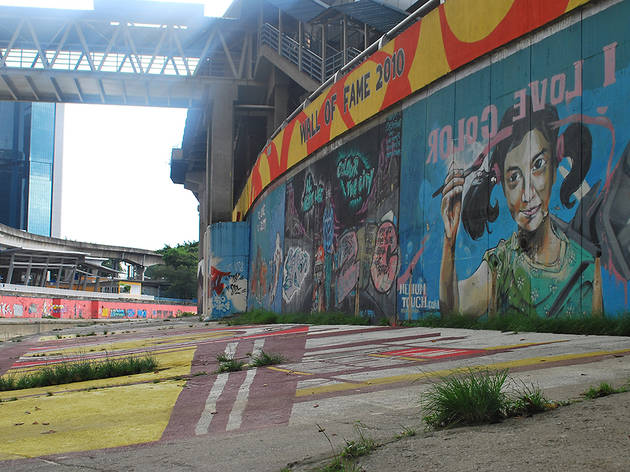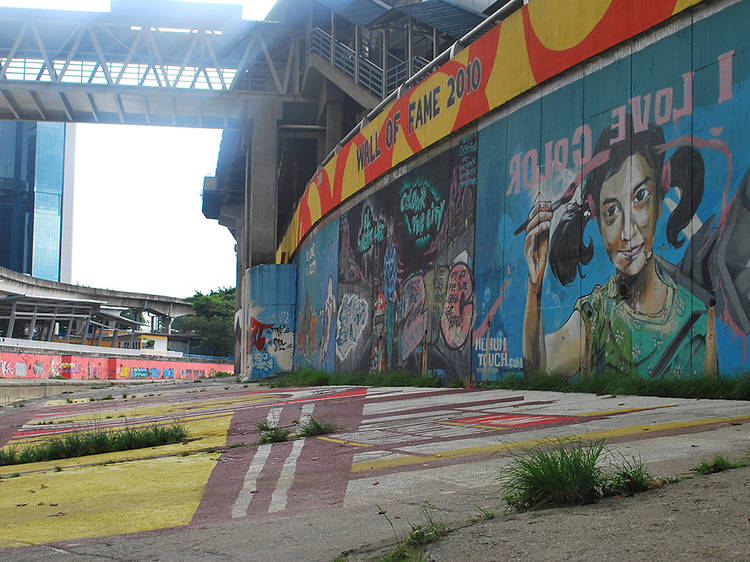 Decipher social commentary from the graffiti in KL
Graffiti in KL is a renegade art form, and you'll find places like Klang river bank, bridge arches and derelict walls tattooed with (sometimes irreverent) images that resonate with current issues. Call it a form of self expression or a movement to reclaim public space – this visual mischief unfortunately has never sat well with authorities. But walk around Pasar Seni, Masjid Jamek or even the cracked walls of Jalan Sultan and you'll find honest street art that gives KL character and voice.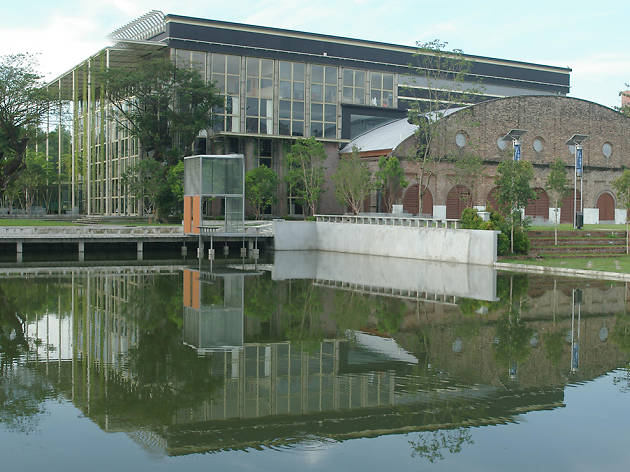 Surrounded by the lush greenery of Sentul Park, the Seksan-designed KLPac is the premier destination for exciting local contemporary theatre ranging from complex plays to lavish musicals since 2005. Built on the site of an old railway workshop, the neighbouring lake is an ideal place to have a pre-show picnic.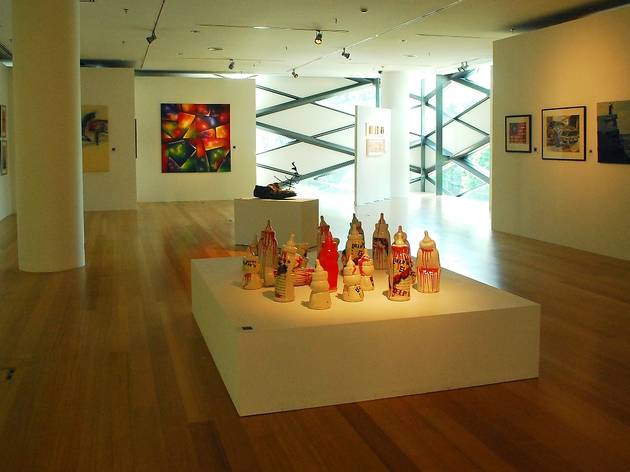 You'd easily look past the imposing Sasana Kijang – gleaming with glass and steel that resemble songket motifs – and not realise there's a hidden art gallery inside. Here lies the famous works by familiar names like Abdullah Ariff, Khalil Ibrahim, Redza Piyadasa and Chang Fee Ming. The bank's art collection, standing at 1,700, is a good summary of local art from the last few decades.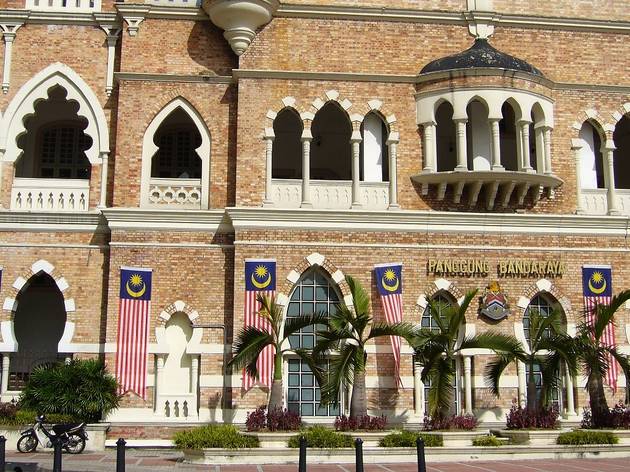 Come for the rich history and Moorish architecture, but stay for regular theatre shows at the 109-year-old Panggung Bandaraya near the Merdeka Square. One of the country's oldest theatres still holds predominantly Chinese opera and traditional Malay drama productions every other week in its grand nineteenth century European opera house-esque interior, which underwent refurbishment after a major fire in 1992. Aside from performance days, Panggung Bandaraya is open for ten-minute visits every Monday, Wednesday and Saturday at 11am.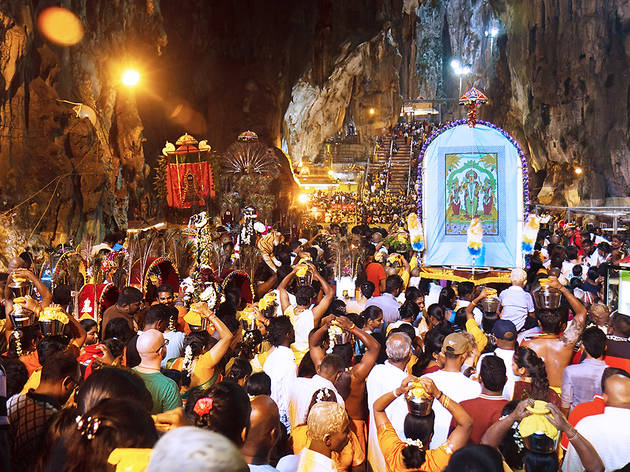 The best time to visit Batu Caves' many temples and shrines is during Thaipusam (usually in the month of January or February), a colourful one-day festival where over a million Hindus gather in dedication of Lord Murugan. Witness staunch devotees in trance as they carry elaborate kavadis (wood or steel structures carried on shoulders) up the cave's 272 steps. Not for the weak, it's a religious celebration of song and dance like no other.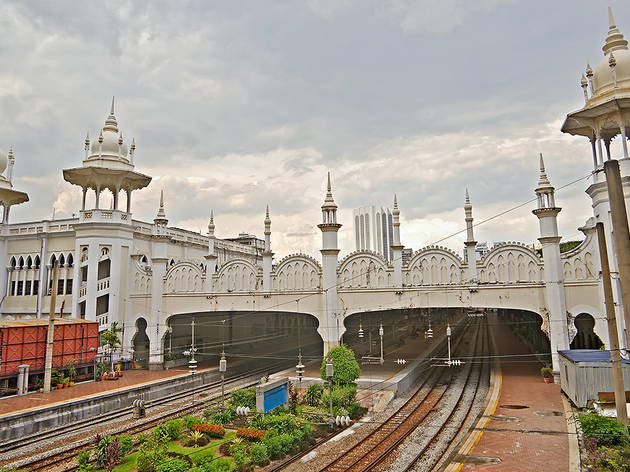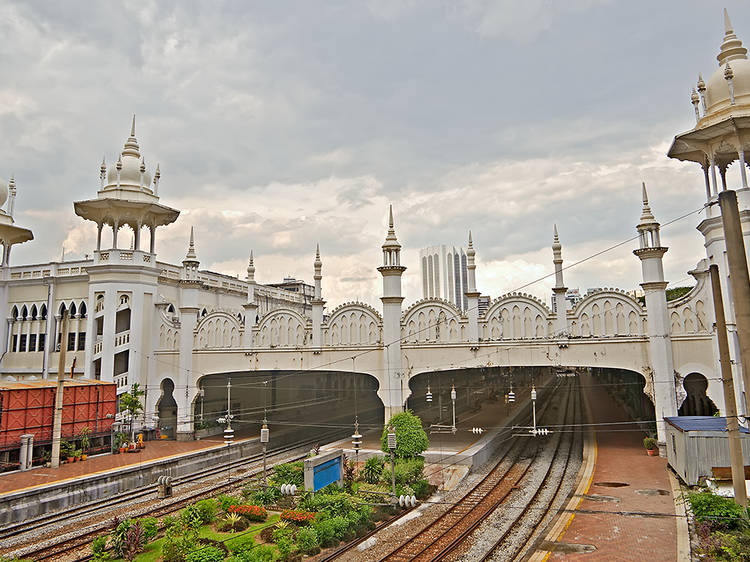 Retrace our colonial history through the city's architecture
Some of KL's most beautiful buildings were designed by Arthur Benison Hubback, who was the British architecture assistant to the director of public works in the 1880s. Get your camera and a smartphone with Wikipedia access and set yourself a walking trail through the old railway station, Masjid Jamek and the Royal Selangor Club. While you're at it, swing by and explore the Sultan Abdul Samad building for some Moorish eye candy.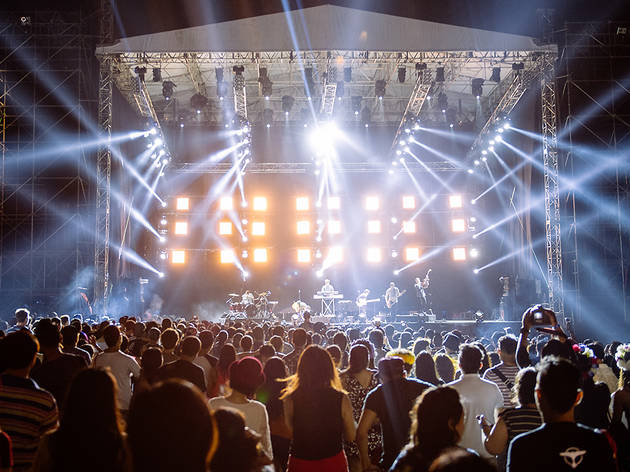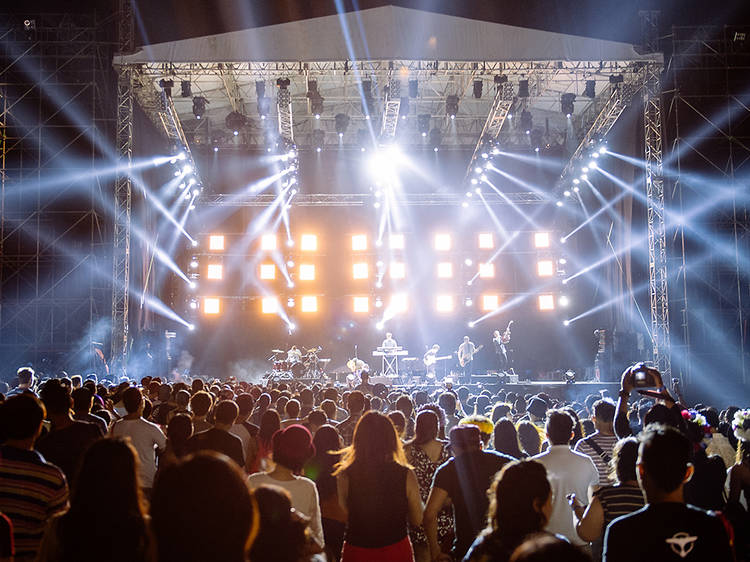 Channel your inner artsy fartsy at Urbanscapes
From its early days at Bukit Bintang's now-defunct Grappa Soho in 2002 to its trio of memorable KLPac outings from 2008 to 2010, Urbanscapes has become the city's quintessential creative arts festival where visual arts, fashion, music and culture collide. Last year's landmark tenth anniversary edition was held over two days, with a headlining performance by Icelandic post-rock luminaries Sigur Rós.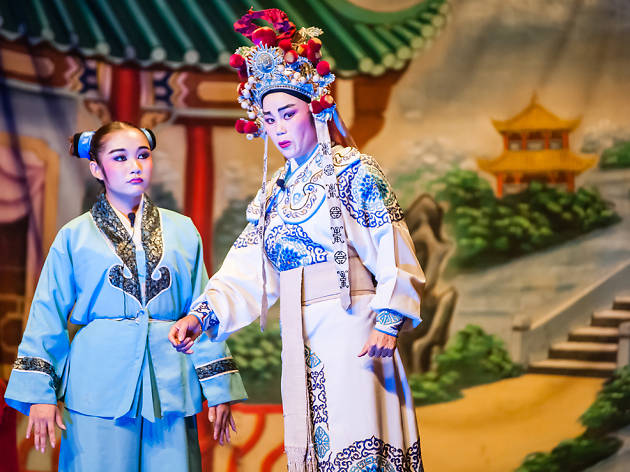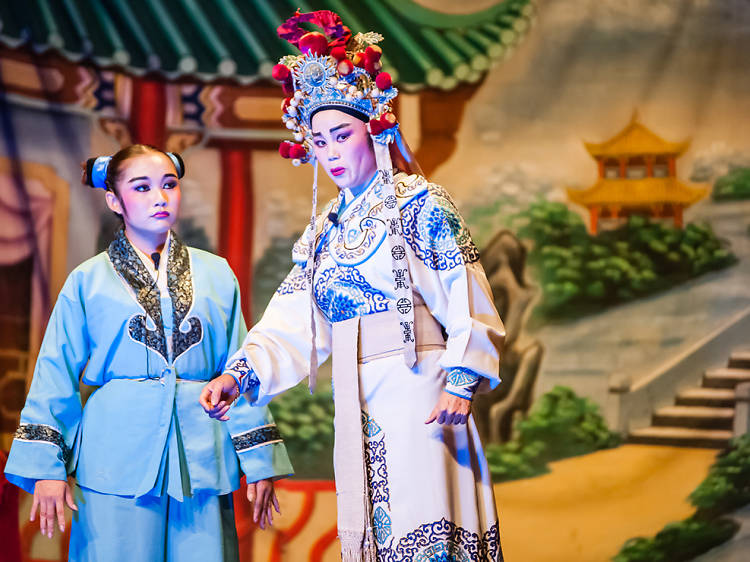 Get into the 'spirit' of the Hungry Ghost Festival
The Chinese opera at the festival is to entertain the wandering spirits during the seventh month of the lunar calendar. A large stage made out of bamboo scaffolds occupies the main street of a neighbourhood, and people watch the street theatre after tending offerings for their ancestors by the road. The front row of the audience should always be left empty – that's for the ghosts. The incense and effigy-burning is a spectacle to behold since it's done in a massive scale, like a campfire.
Catch the shows at Lucky Garden in Bangsar, Taman Cheras and Kepong Baru.

Show more