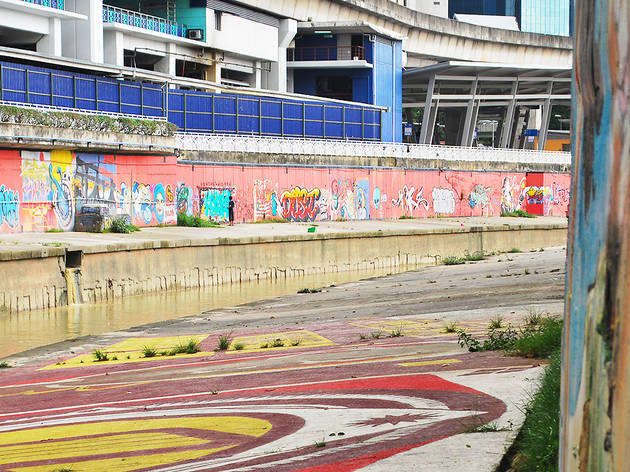 101 things to do in KL: Arts and Culture
Where to go for all you culture vultures
From checking out graffiti to the annual Thaipusam procession at Batu Caves, here's our definitive list to the best arts and culture experiences in KL.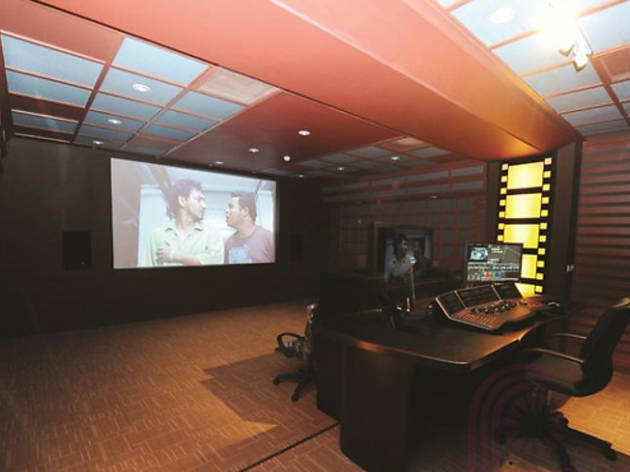 Set in a secluded bungalow, the museum is smack deep in Jalan Pahang. Find it and you'll be rewarded with a staggering treasure trove of artefacts, memorabilia, posters and equipment that preserve the history of Malaysian cinema since the days of 'Leila Majnun' in the '30s. To relive the olden days of cinema, ask the staff to play you some iconic P Ramlee films in their small but cosy in-house theatre.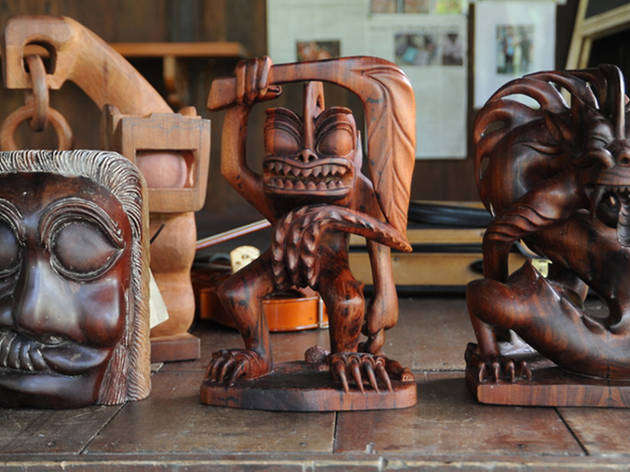 South of Port Klang is Pulau Carey, a combination of oil palm plantations and orang asli outpost. The island is home to the indigenous Mah-Meri people, who are known for their intricate wood carvings of spirit animals, which are sometimes used for spiritual healing. Made from nyireh batu, a rare mangrove hardwood found on the island, the sculptures have been known to fetch pretty prices in the art world. For a different day out, drive over and seek out the wood carvers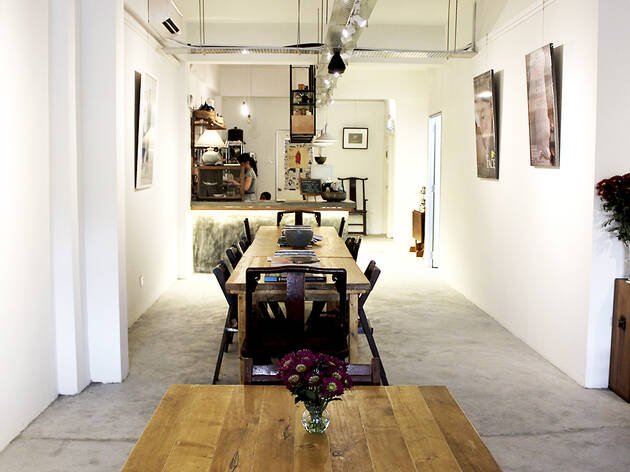 Art galleries in KL don't tend to come in the shape and size of Aku Gallery & Café, getting to which entails a stroll past (in no particular order) a 4D store, a vegetarian restaurant and a tiny hole of an Indian barbershop, complete with a spinning barber's pole outside. The offspring of Old China Café and Precious Old China, Aku doubles up as a café and its art identity is linked to its owner's art-loving ways and long involvement in the local art scene. The interior is soaked in minimalist charm, with Scandinavian vibes and antique furniture all jumbled up to create a twee atmosphere.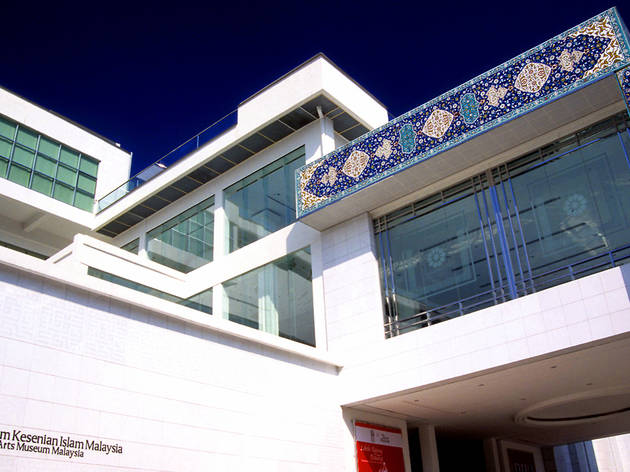 As one of visual art's most captivating subjects, Islamic art covers dynastic periods of the Umayyads to the Ottomans and encompasses mediums ranging from calligraphy to textiles. Hence, the museum will please the avid architecture buff, historian and just about anyone looking to spend the day in a culturally rich environment where history and art collide.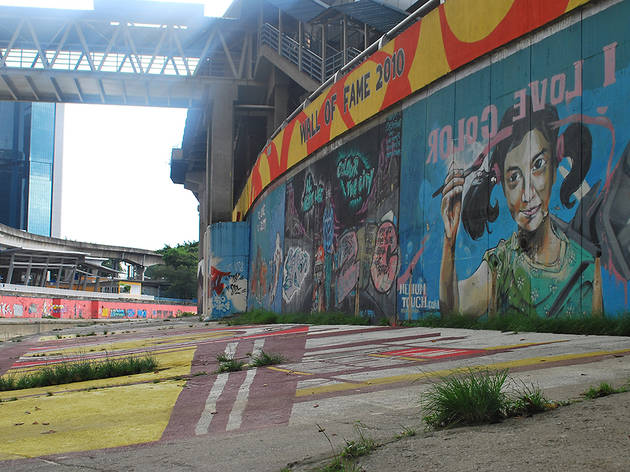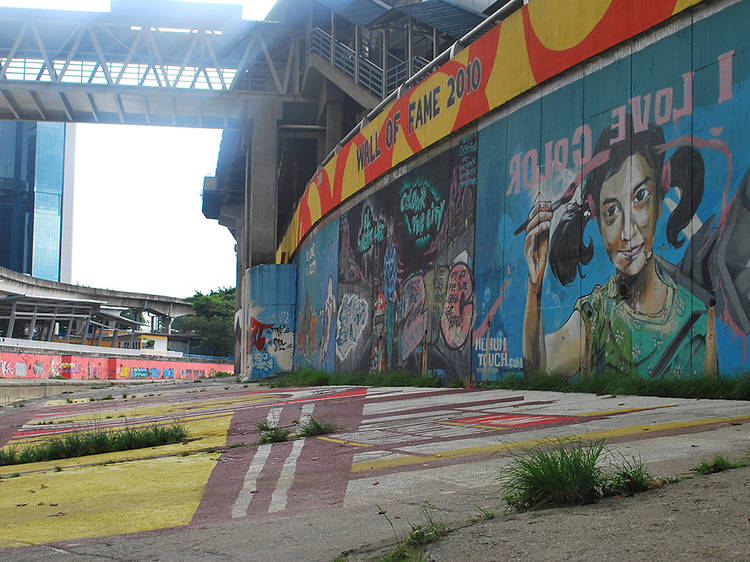 5. Decipher social commentary from the graffiti in KL
Graffiti in KL is a renegade art form, and you'll find places like Klang river bank, bridge arches and derelict walls tattooed with (sometimes irreverent) images that resonate with current issues. Call it a form of self expression or a movement to reclaim public space – this visual mischief unfortunately has never sat well with authorities. But walk around Pasar Seni, Masjid Jamek or even the cracked walls of Jalan Sultan and you'll find honest street art that gives KL character and voice.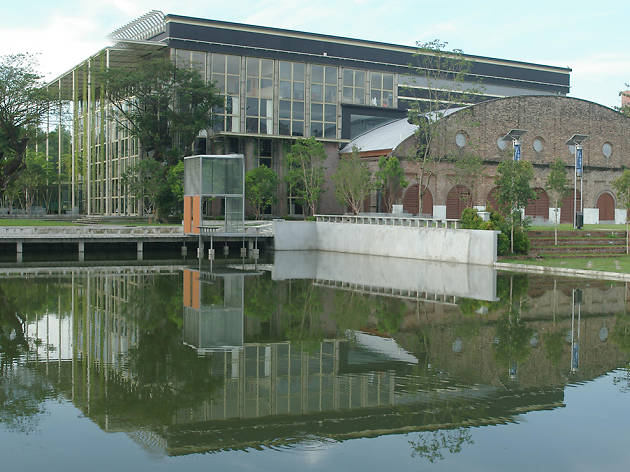 Surrounded by the lush greenery of Sentul Park, the Seksan-designed KLPac is the premier destination for exciting local contemporary theatre ranging from complex plays to lavish musicals since 2005. Built on the site of an old railway workshop, the neighbouring lake is an ideal place to have a pre-show picnic.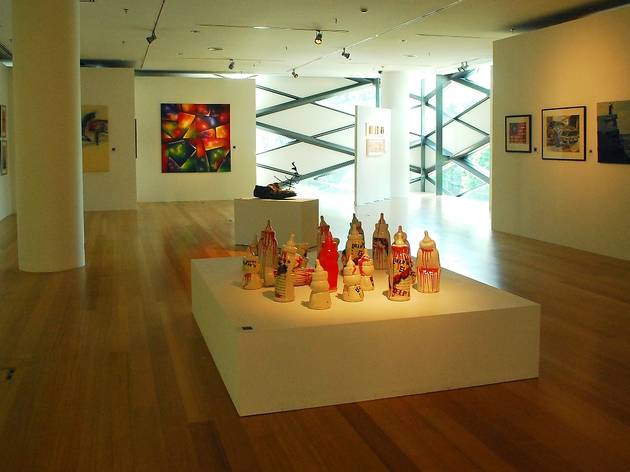 You'd easily look past the imposing Sasana Kijang – gleaming with glass and steel that resemble songket motifs – and not realise there's a hidden art gallery inside. Here lies the famous works by familiar names like Abdullah Ariff, Khalil Ibrahim, Redza Piyadasa and Chang Fee Ming. The bank's art collection, standing at 1,700, is a good summary of local art from the last few decades.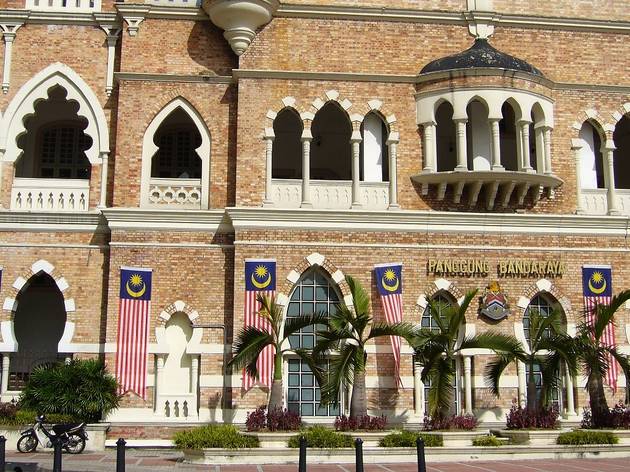 Come for the rich history and Moorish architecture, but stay for regular theatre shows at the 109-year-old Panggung Bandaraya near the Merdeka Square. One of the country's oldest theatres still holds predominantly Chinese opera and traditional Malay drama productions every other week in its grand nineteenth century European opera house-esque interior, which underwent refurbishment after a major fire in 1992. Aside from performance days, Panggung Bandaraya is open for ten-minute visits every Monday, Wednesday and Saturday at 11am.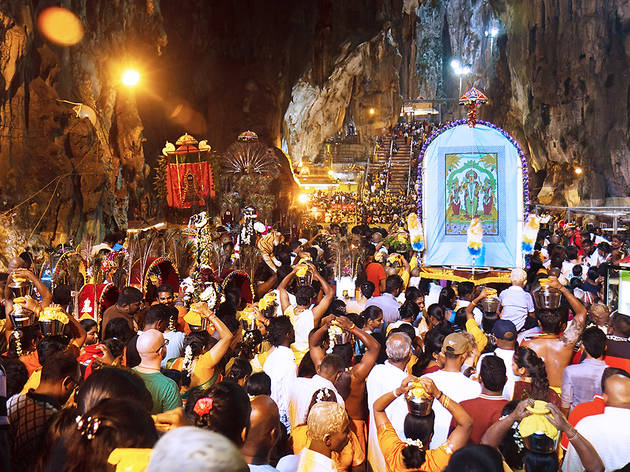 The best time to visit Batu Caves' many temples and shrines is during Thaipusam (usually in the month of January or February), a colourful one-day festival where over a million Hindus gather in dedication of Lord Murugan. Witness staunch devotees in trance as they carry elaborate kavadis (wood or steel structures carried on shoulders) up the cave's 272 steps. Not for the weak, it's a religious celebration of song and dance like no other.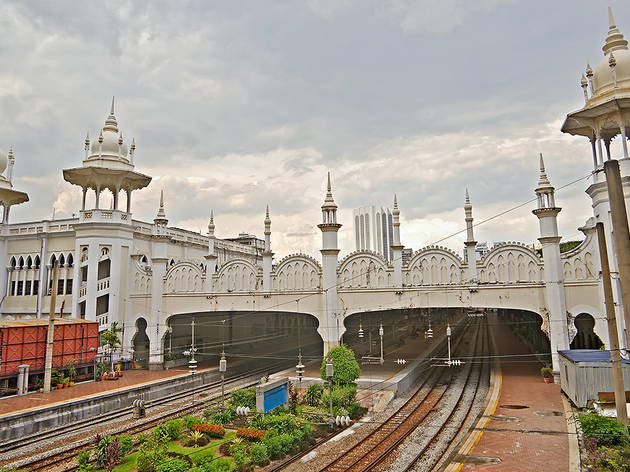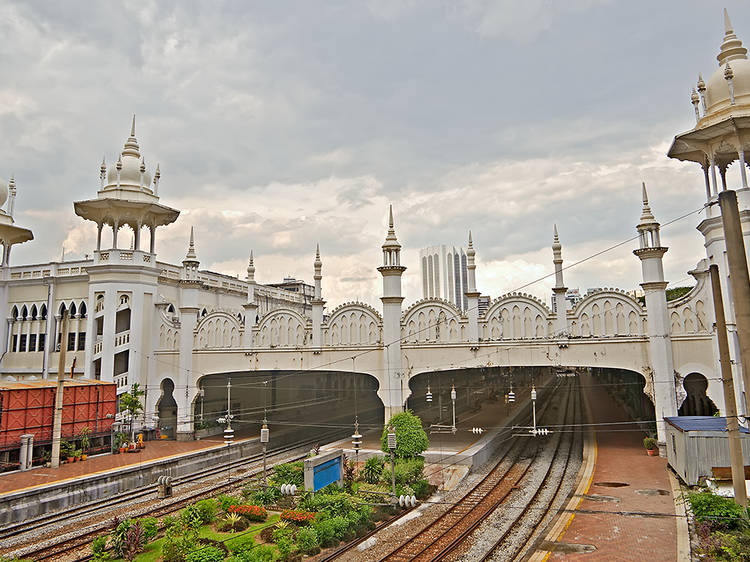 10. Retrace our colonial history through the city's architecture
Some of KL's most beautiful buildings were designed by Arthur Benison Hubback, who was the British architecture assistant to the director of public works in the 1880s. Get your camera and a smartphone with Wikipedia access and set yourself a walking trail through the old railway station, Masjid Jamek and the Royal Selangor Club. While you're at it, swing by and explore the Sultan Abdul Samad building for some Moorish eye candy.
Show more
101 things to do in KL: The full list