Heads up! We're working hard to be accurate – but these are unusual times, so please always check before heading out.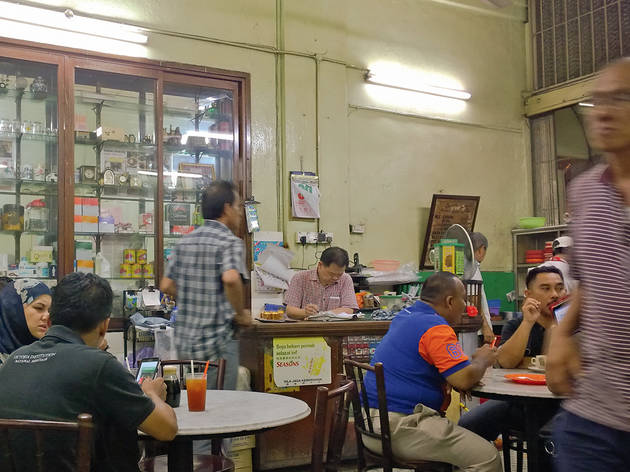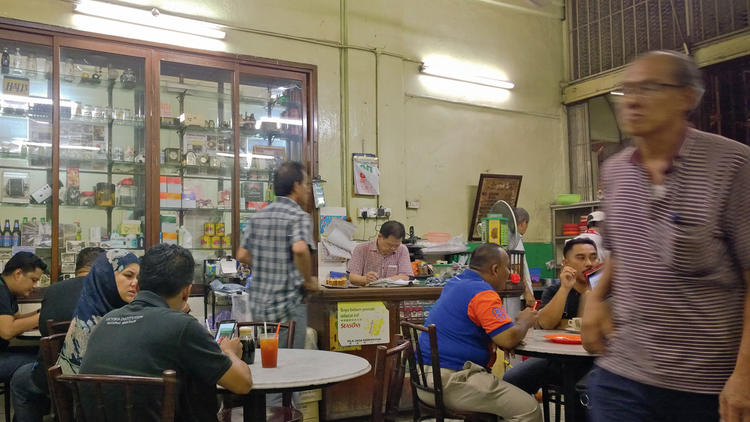 1/9
Photo: Mahen Bala
Enjoy a taste of the past with kopi-o and roti bakar at Capital Café.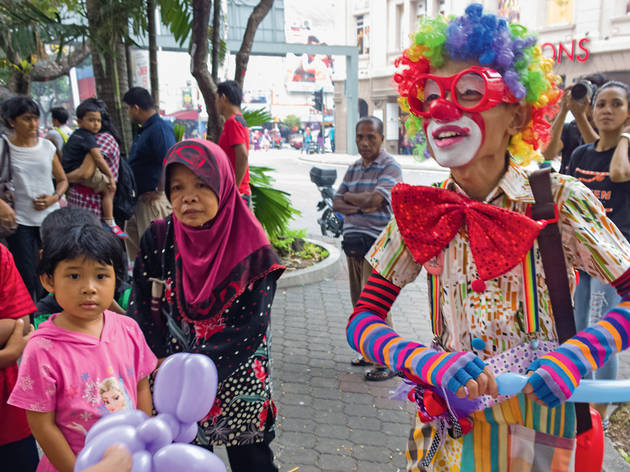 2/9
Photo: Mahen Bala
Clowning around in front of Kompleks Sogo.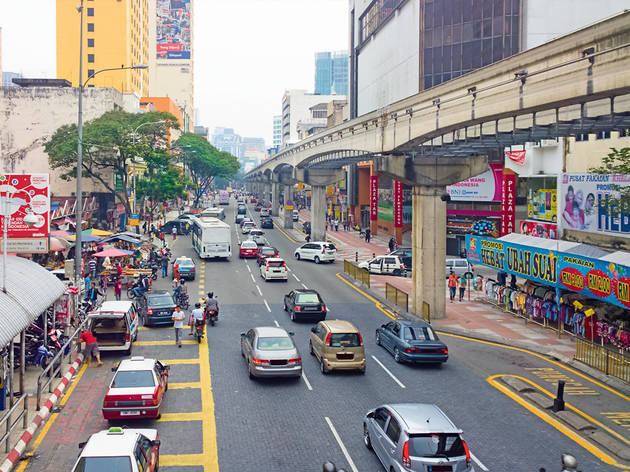 3/9
Photo: Mahen Bala
View of Jalan TAR from a pedestrian bridge.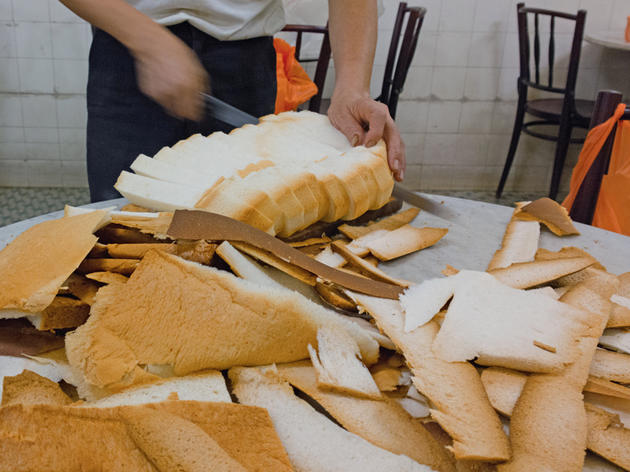 4/9
Photo: Mahen Bala
Before the doors are shut at Capital Café, Mr Lim's brother slices fresh bread for the next day.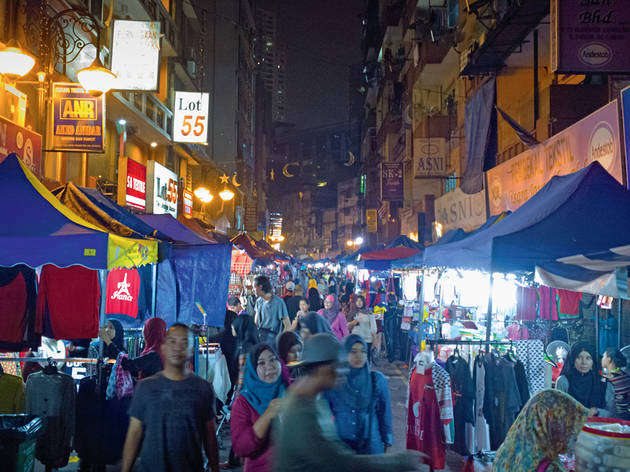 5/9
Photo: Mahen Bala
Night market along Jalan TAR.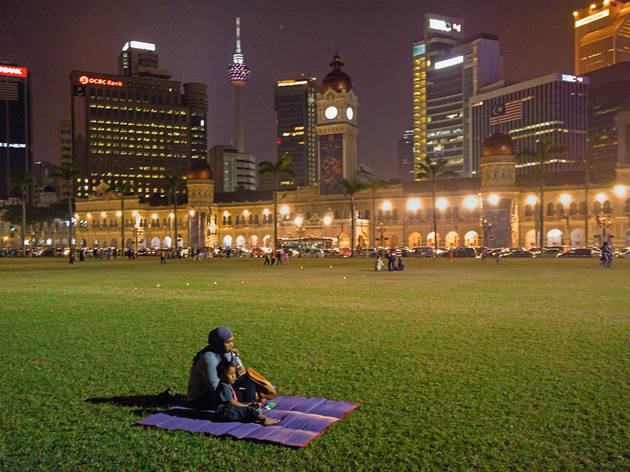 6/9
Photo: Mahen Bala
View of the Bangunan Sultan Abdul Samad from Dataran Merdeka.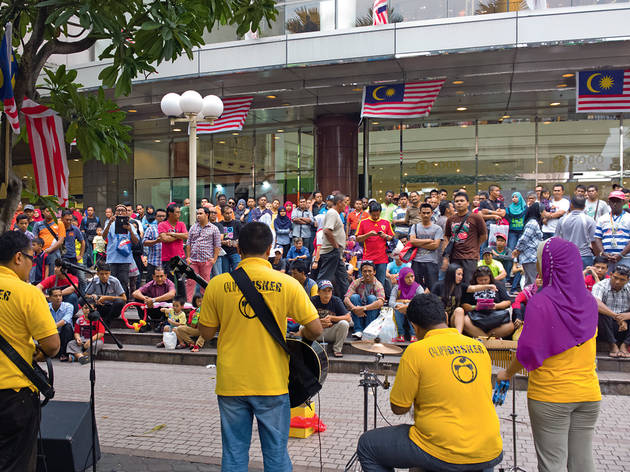 7/9
Photo: Mahen Bala
Buskers on the steps of Kompleks Sogo.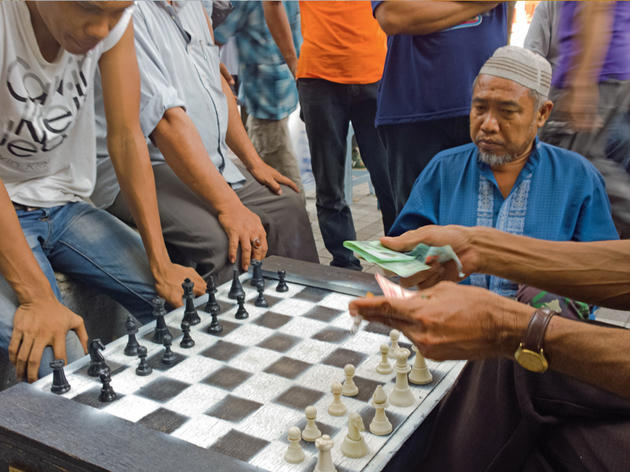 8/9
Photo: Mahen Bala
Street chess is a daily affair on the walkways of Chow Kit.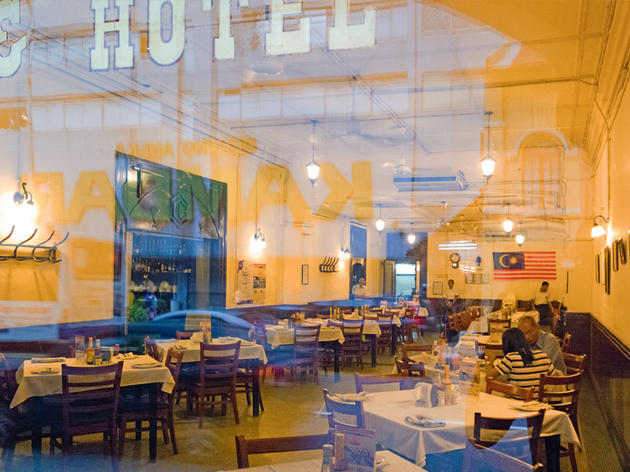 9/9
Photo: Mahen Bala
The iconic badge of old KL, the Coliseum Café, has since expanded with branches in Mid Valley Megamall and Plaza @ Jaya 33.
Batu Road: Jalan Tuanku Abdul Rahman
The iconic restaurants, the history and the people – Mahen Bala walks us through one of the oldest roads in KL: Jalan Tuanku Abdul Rahman
It's Tuanku, not Tunku. Jalan Tuanku Abdul Rahman. What was once Batu Road was renamed after the country's first Yang Di Pertuan Agong, Tuanku Abdul Rahman ibni Almarhum Tuanku Muhammad, whose portrait is etched on every ringgit note.

When I first arrived in KL, I didn't know the difference. I barely knew the names of the roads, let alone important landmarks. I pretended to know what people meant when they mentioned names like Chow Kit, Petaling Street and Haji Taib. I didn't know if Masjid India was really a mosque or if it was just the name of a road. These spaces existed as imaginary postcards in my mind, places I knew existed but were beyond my understanding.

The story of Kuala Lumpur itself is wrought with long, perilous journeys of discovery by those who dared venture through the malaria-infested rivers and jungles of a yet-unnamed land. The stories of the empire are sealed within the arches of timeless structures, written in books and inscribed on plaques, while the few who 'made it' managed to amass huge plots of land, their legacies immortalised with their names on buildings and roads.

The streets of KL are a palimpsest of sand, iron and bitumen, compressed under the footsteps of millions who still enter the city in search of riches at most, and an opportunity at the very least. And that includes me – a misfit who hails from the other coast of the peninsula. Through the eyes of a clueless visitor in a foreign land, this is my Batu Road.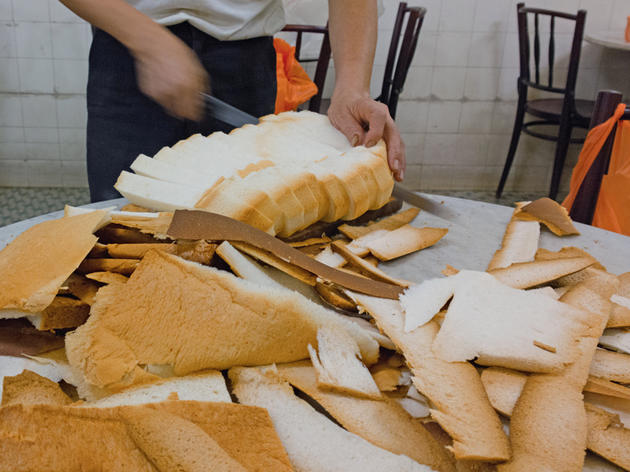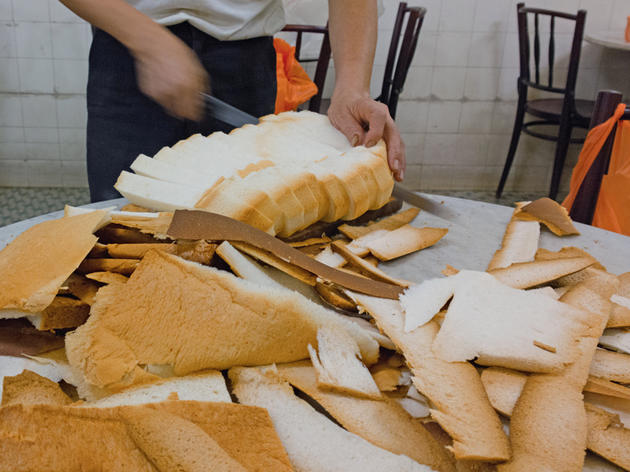 Capital Café
Space is scarce. It makes little difference which part of the street you decide to stand on – you are always in someone's way. If not a motorcycle from the back, there's always a car daring a ten-point turn in an illegal parking space. I seek refuge in Capital Café. This time I have to myself a single wooden chair and a third of a table, shared with two gentlemen. A glass of kopi peng and a plate of the best satay in the city is the perfect remedy for exhaustion and hunger.

The man who runs the place, together with his siblings, is Lim. 'My father came here when he was about 12 or 13. Worked and saved up some money, then he went back to China when he was 20 and got married. Then he came back here. I was born here.'

The recent government-organised Chow Kit 2.0 concert, held in conjunction with Merdeka Day celebrations, were held right in front of this café, ironically a fair distance away from Chow Kit, where the original concert was held by Sudirman on April 14 1986. All his fans who couldn't possibly afford any of his shows, more than 100,000 souls, poured out to see him perform. That night, KL was alive. A distant memory for those who remember it.

'Things are so different today. Not the place it used to be. Things changed very quickly when they repealed the Rent Control Act.'

From 1966, the Control of Rent Act regulated the rental of privately owned buildings built on or before January 31 1948, due to the shortage of housing during that period. By 1997 it was decided that the act had outlived its purpose and a new Control of Rent (Repeal) Act 1997 set in motion a transitionary period of two years and four months (1997-1999) in which rent would be gradually adjusted to the market rate. Tenants who'd been there for decades could no longer afford the exponentially increasing rent; landlords were eager to convert private residential spaces for commercial use.

A time capsule that feeds both the hungry and the nostalgic, the café has witnessed the change of many generations. The monochrome photographs of old Kuala Lumpur in the glass cabinet were taken by Lim's brother, who helps to make drinks and roti bakar in the kitchen. This is one of the very few kopitiams that don't put themselves on a pedestal. No framed newspaper cutouts. No photographs with VIPs. No thumbs-up stickers left behind by food shows. Not even an electronic cash register.

'Nothing has changed for 50 years. The number of tables and chairs are still the same. The tables on the right used to have partitions between them but then we removed it.'

A small sign – City Hotel (upstairs) – offers a glimpse of its former days.

'We used to have a hotel upstairs for backpackers. Most of them came from Europe, back in the '70s. From the '90s onwards, all the other hotels shifted to Chinatown (Petaling Street). It was easier to just stop operating. My father still lives upstairs.'

Every year, as the calendar inches closer towards National Day on August 31, journalists from various publications descend on the café for an annual centre-spread on its multiracial proprietors and customers, a symbol of the diverse flavours which make up the Malaysian identity. The same stories are repeated year after year, about how three races (Malay, Chinese and Indian) are sharing the same table without any issues, how the café is a representation of the oft-repeated, government-introduced '1Malaysia' concept, as if the country has lost its memory, desperate to claim a shared table as a confluence of identity. KL wears the café like a badge of honour.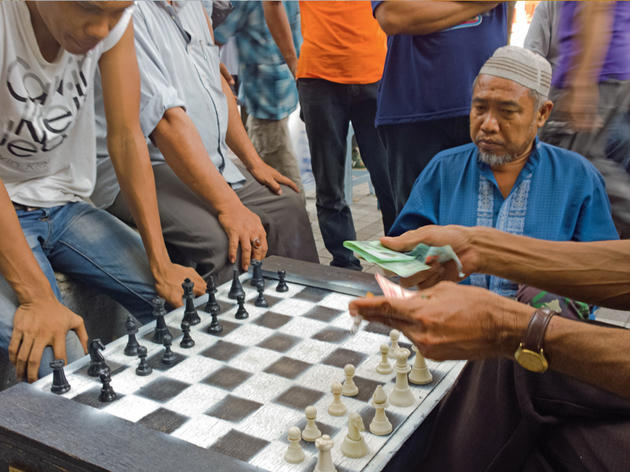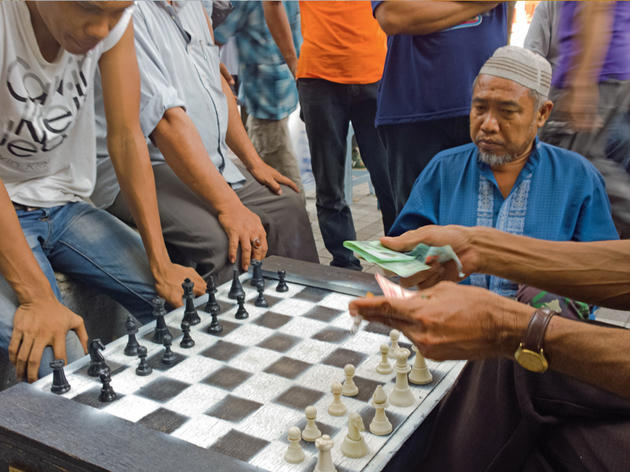 Kudu
This section of Jalan TAR is surprisingly quiet. Most of the shops are closed.

I join my friend Radzi for lunch at the famous Nasi Kandar Kudu bin Abdul, which P Ramlee used to frequent. He adds a disclaimer: 'Supposedly la.'

The long line of people waiting for their fix of rice and curry is already spilling over to the sidewalk. A woman walks from table to table, demanding a single ringgit with a gloved hand. She wears a scarf over her head and clutches her bag closely.

'Saya ini orang gila. Saya nak mintak satu ringgit. Boleh?'

The family she approaches is confused, and promptly sacrifices a ringgit. Another man refuses and is cursed at, but things go on as usual. There are teh tariks to be made and cauldrons of curry to be stirred. The old man at another table is deep in thought, savouring every grain of curry-drenched rice with equally soaked fingertips. The meow-ing cat at his feet concedes defeat.

The best way to enjoy nasi kandar is to have a bit of everything on the same plate, and then mash it all together. For a true Malaysian, nasi kandar on a breezy Sunday afternoon is what dreams are made of.

Chow Kit
Taking its name from the millionaire businessman Loke Chow Kit, this part of the world belongs to the Indonesians.

The shops are lined with a jamu station each, with hanging baskets full of fresh eggs. A fresh blend of jamu with hot water and an egg supposedly does wonders for the body and soul.

I make a left onto the famed Jalan Haji Taib, named after Haji Mohamed Taib bin Haji Abdul Samad, a wealthy businessman from West Sumatra, Indonesia. The entire stretch of road is clogged with two lanes of bundle-highway packed with stalls selling clothes both old and new. One stall has racks of vintage cassettes and a small television screaming dangdut music through the market.

On the main road where the Chow Kit Bazaar is, a pot-bellied Malay man in a sarong sells steamed peanuts from his makeshift stall attached to his motorcycle, complete with loud speakers preaching the fiery words of an ustaz. Right across from him, a Chinese man running a fruit stall counters with his own collection of nostalgic Chinese tracks.

Batu Road ends directly under the Chow Kit Monorail Station, where it meets Jalan Ipoh, Jalan Pahang and Jalan Raja Muda Abdul Aziz. The evening sun hangs low over the rooftop of skyscrapers, painting a gentle warmth over the city.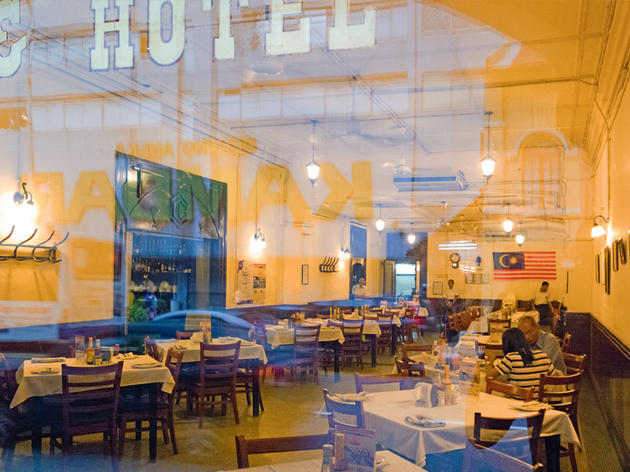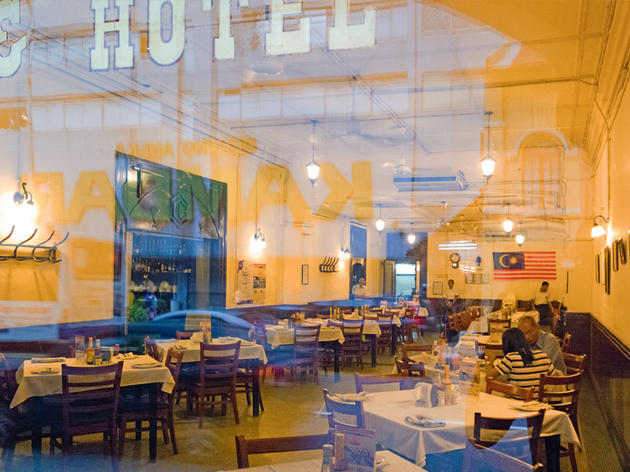 Slowing down
A sliver of sunlight sculpts the side of Pertama Complex. Built in 1976 with an interior like a Penrose maze, it's one of the first shopping complexes in KL.
A soft glow emanates from the legendary Coliseum Café & Hotel. Opened in 1921, it was the regular drinking hole for European estate managers who strode in with their rifles. In a single frame, Lat's cartoon of a couple shielding themselves from the smoke of the famous sizzling steak captures the place perfectly.
On Saturdays, the back lane of Jalan TAR is where the night market is; fried cempedak on one end, kebab next to Palestine flags in the middle, and electronic gadgets at the end where it meets the inconspicuous Masjid India. The steps of Sogo turn into a concert stage for buskers. The neon lights of Odeon Cinema buzz through the night.
The wave of activity ebbs like a neap tide, leaving behind traces of those who, even for just a brief moment, claimed a piece of Jalan TAR as their own. Kuala Lumpur is a shared space. Malaysians and whoever from wherever butt their elbows into each other, just like on the tables at Capital Cafe, and the only way to truly make sense of it all, especially for bystanders like me, is to savour all the different flavours that make up this wonderful city. Just like a plate of comainducing nasi kandar.
Capital Café
213, Jalan Tuanku Abdul Rahman, KL. Tue-Fri, 7am-8pm; Sat, Sun & public holidays, 10am-8pm.
Nasi Kandar Kudu bin Abdul
335 Jalan Tunku Abdul Rahman, KL (016 287 2123). 7.30am-8.30pm daily.
Coliseum Café
98, Jalan Tuanku Abdul Rahman, KL (03 2692 6270). 10am-10pm daily.