Heads up! We're working hard to be accurate – but these are unusual times, so please always check before heading out.
Six winning photos of London, as chosen by Martin Parr
All eyes on the prize as British photographer Martin Parr unveils the winners of Time Out's inaugural photo competition
As if legendary photographer Martin Parr didn't have enough on his plate this year, what with curating the Barbican's ace, new 'Strange and Familiar' exhibition, we went and plonked 12,000 of our readers' photos in front of him and asked him to pick his six favourite. A mission made only slightly easier by the cryptic categories of our inaugural photo competition: Real Londoners; On the Move; Beautiful London; Wild London; Delicious; and Weird and Wonderful. After a lot of deliberation, and a lot of Instagram perusing, we can now proudly unveil Martin Parr's six favourite photos of London, as taken by you lot!
The winning photos will also be on display at the Barbican alongside: 'Strange and Familiar: Britain as Revealed by International Photographers' March 16-June 19 2016.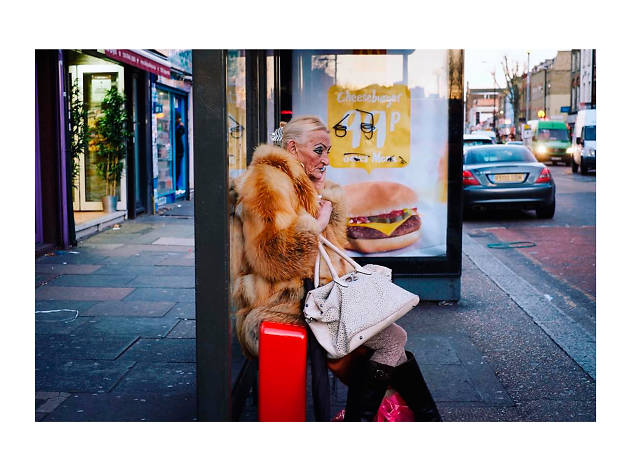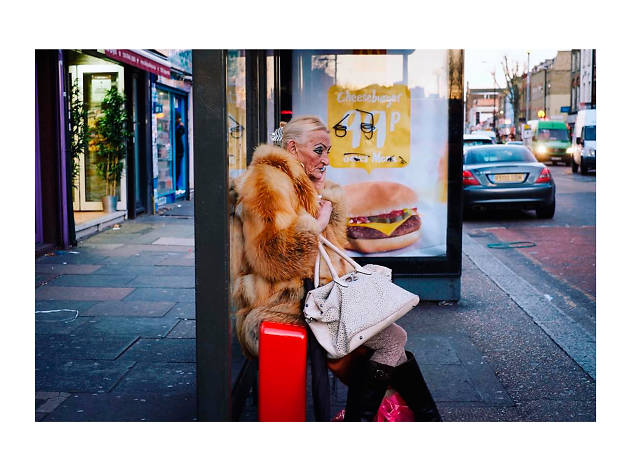 © Eric Reichbaum
Eric Reichbaum, 32, Shoreditch
'Being new to London, I often wander the streets looking for people to photograph, and Bethnal Green always has some interesting characters. This scene was begging to be photographed: the makeup, the fur coat, the cheeseburger, the graffiti... just one of those lucky moments.'
Martin Parr's verdict: 'I like the portrait of this fine old lady. I bet she has seen a few things in her life. The burger on the poster is a nice touch as it locates the image in contemporary London.'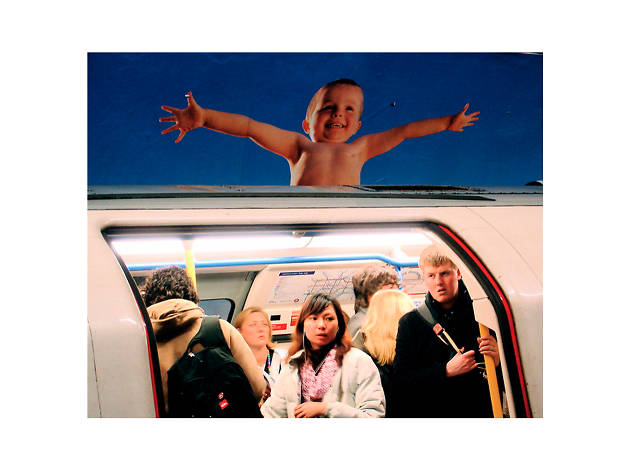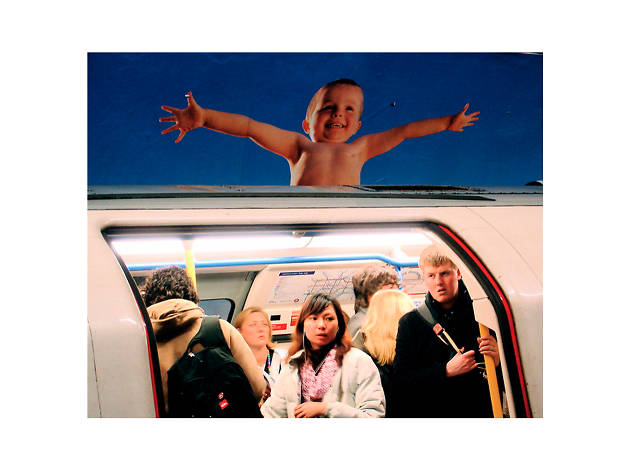 © Yusuf Ozkizil
Yusuf Ozkizil, 39, Abbey Wood
'The photo came about by complete chance. I'd recently gotten into photography, so had a habit of taking a small camera with me. Something caught my eye when I left the train, I turned back and saw this giant baby floating above the bored commuters. I reached for my camera and just managed to get the picture before the doors closed. I've taken similar kinds of photos since this one, surreal accidents between the worlds of advertising and tube commuters colliding, but this one has always remained my favourite!'
Martin Parr's verdict: 'Great contrast between the daily grind of the tube and the fantasy world of advertising that we are all surrounded by.'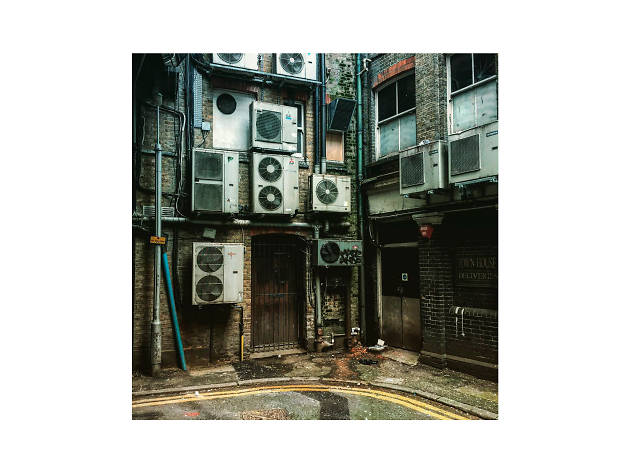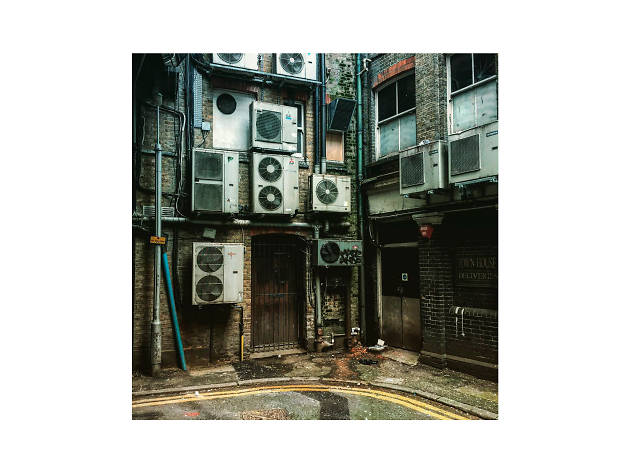 © James Sykes
James Sykes, 43, Hackney
'I have long been drawn to spaces that others may find unsettling or ugly in some way. This scene was in the centre of town [in Croydon], away from the shiny commercial buildings and retail opportunities. I've been trying to photograph things that are often not seen for many years. This particular image talks of the air quality in the location by focusing on the air conditioning units. The smell was quite something!'
Martin Parr's verdict: 'This is one of those back streets that you sometimes stumble across, and a find a real beauty in the banality in the scene. That's the magic of photography.'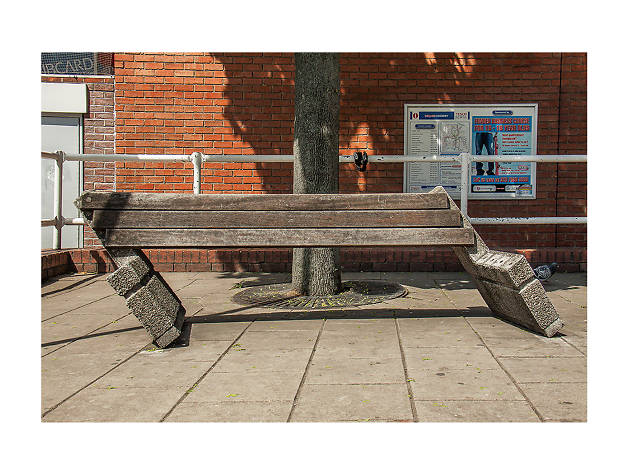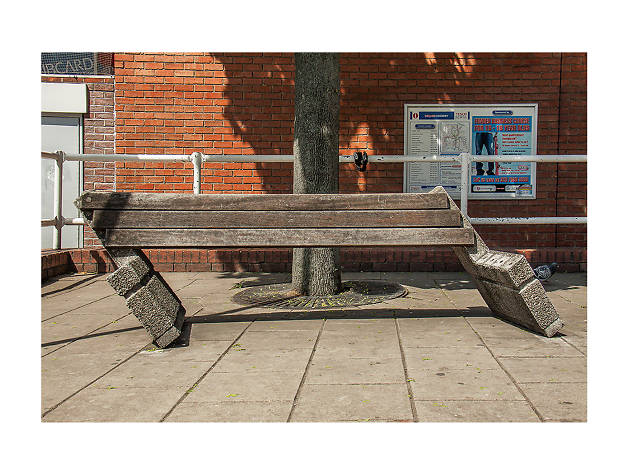 © Eva Bachmann
Winner: Weird and Wonderful
Eva Bachmann, 43, Hackney
'I came across 'Wobbly Legs', a surreal looking bench, next to a busy road on Morning Lane, Hackney. The rickety street furniture reminded me of someone after a night out, unsteady on their legs, twisting and shifting to try to keep their balance.'
Martin Parr's verdict: 'I love the simplicity of this seemingly drunk bench, in a state of collapse. The backdrop is good too, all the components come together well.'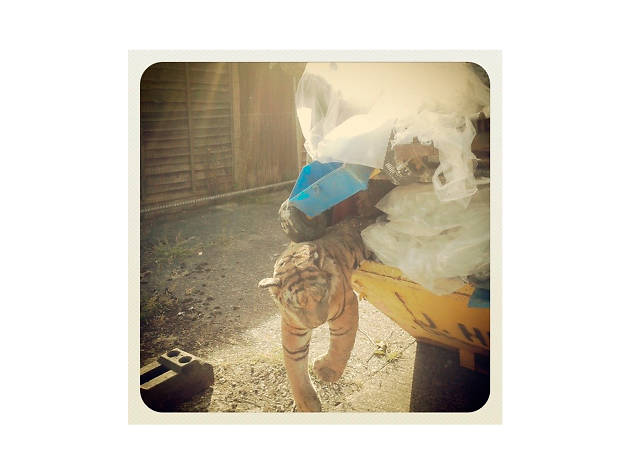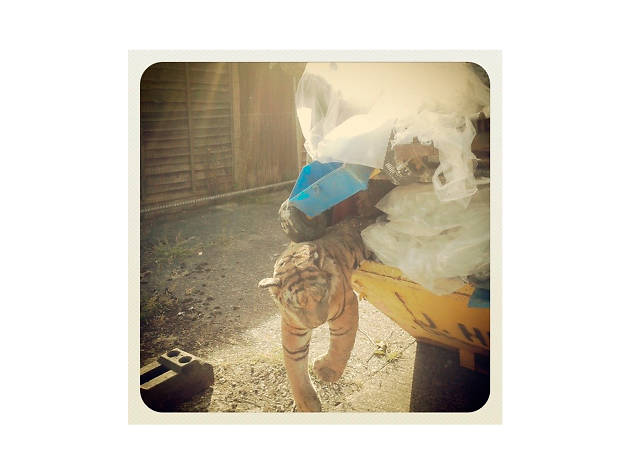 © Francesca Barichello
Francesca Barichello, 36, Sydenham
'I was walking from my house to the train station to go to work. There were no people around because it was Sunday morning around 8am. Suddenly I felt a presence close to me. I got scared and I turned and saw a tiger coming out of the skip... as soon as I realised it was just a toy tiger I started laughing and I couldn't stop for the rest of the morning. I love London because you never know what you are going to see or what is going to happen to you.'
Martin Parr's verdict: 'We always suspected there was great deal of wildlife in London that remains undisclosed. Finally we now have the evidence.'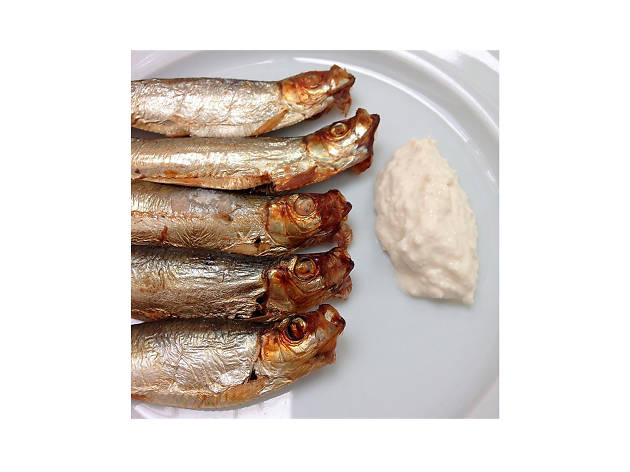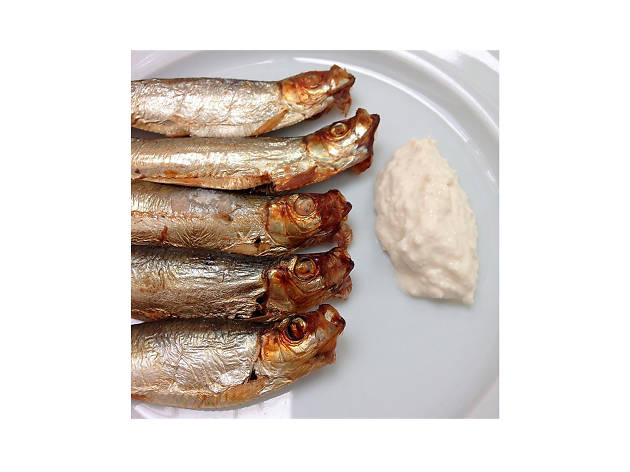 © Engin Ozger
Engin Ozger, 28
'St John is my favourite restaurant in London, and I go there almost every week mostly for an early lunch at the bar. This is "Smoked Sprats & Horseradish" from one of those lunches back in May 2014. I love how simple and ingredient-driven their food is. They perfectly showcase the diversity of the once-overlooked British cuisine.'
Martin Parr's verdict: 'I have actually eaten this dish and when it was served, I suddenly thought, I wish I had brought my camera. So thanks, for doing this for me!'
Time Out photo competition: runners-up