Heads up! We're working hard to be accurate – but these are unusual times, so please always check before heading out.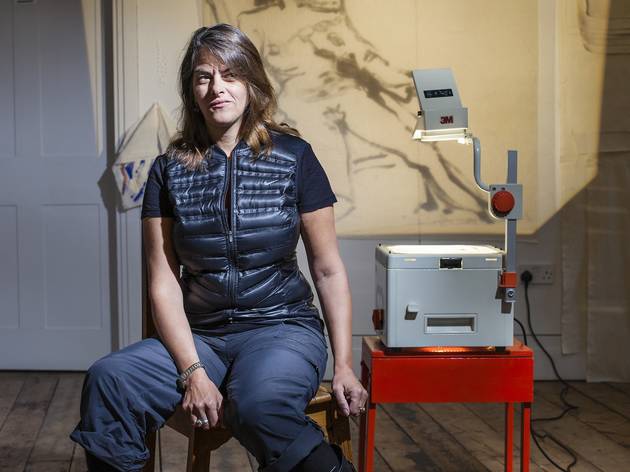 Tracey Emin interview: 'I've never been out to shock'
In the past year, Tracey Emin has turned 50, been awarded a CBE and become the unlikely face of M&S. But Brit art's original bad girl is still hungry to make work… and keep stirring things up

'One word, two syllables,' says Tracey Emin, her eyes narrowing over a teacup from across a preposterously long table in her Spitalfields studio. Finally, this is it, I think, with a little dread but some relief: the moment that Brit art's punchiest practitioner goes ballistic.

'Ffff…' says Emin, fixing me with a mischievous grin. 'Ffff... FedEx.'

Forget 'can't be bothered to make the bed today'. These days, Emin's household issues are more about the complicated logistics of living in New York, Miami, France and London (hence Fed Ex). It's a far cry from the cramped Waterloo bathroom piled with dirty washing, where Time Out first shot her portrait in 1995. And she has come a long way from the 'drunk, crazed-up 15-year-old', as she puts it, whose youthful Margate misadventures have become the stuff of legend as well as countless sculptures, neons, paintings and drawings which have earned her a devoted following unprecedented in contemporary British art.

Last year, Emin's fiftieth birthday was marked with a feature in Hello!, she was made a Commander of the Order of the British Empire and lined up alongside Helen Mirren, Darcey Bussell and Ellie Goulding for a Marks & Spencer campaign shot by Annie Leibovitz.

She may be rich, she may have Kate Moss on speed dial, but Emin is entirely believable when she says it's still all about the art for her. Proving the point, she's opening a major show at White Cube Bermondsey in October, her first at the gallery's south London hangar. And she's unfazed by the challenge. In fact, even though she's jetlagged, Emin is chipper, forthright, witty and relaxed. It's transfixing to watch her at work on an exclusive cover image in her four-storey studio building – a homely but vast converted Victorian warehouse in Spitalfields. In the mellow light of a late London afternoon, she exudes rapt contentment. Which begs the question…

Are you happy?
'I'm happier. Much happier than I was. I'm letting myself enjoy what I've worked for in the last 20 years. I'm understanding that it's all okay.'

When weren't things okay?
'Looking back, I think: Fuck, I'm lucky. Christ, that was a near miss. Remembering myself as a 15-year-old, and my level of vulnerability, I feel so lucky that nothing immensely terrible happened to me. I must have been really wilful and strong to get through a difficult childhood.'

Do people expect you to behave in a certain way because of your perceived 'feisty' image?
'It's kind of odd because I am feisty and I'm quite clear about what I want, especially when I'm working. There are two kinds of people out there: people who think I'm fantastic to work with because I'm driven and I say what I want, and people who think I'm some screaming, demanding woman when, actually, if I was a man, they would think I had direction and was focused.'

Do you think that boils down to sexism?
'Yeah, I think it's that clichéd thing, unfortunately. [The late French artist] Louise Bourgeois has the highest female sales price at auction but it's so far below her male counterparts, it's unbelievable. Were she a man it would be ten times more.'

Lots of people thought your breakthrough work 'My Bed' [her unmade bed displayed at Tate Britain in 1999] was out to shock. Were you just ahead of your time?
'Totally, yeah. I wasn't out to shock, I never have been. But I do think the exposure of the self, on that level, was pretty ahead of its time. I've moved away from that a lot.'

You're 50 now. Does your work still reveal all?
'Supposing your life is like a trilogy, three books: I'm just getting to the end of the middle one. Things can't stay the same. I've always said that my mind is a resource centre, a bit like a filing cabinet. Before, I just had drawers with the subjects "abortion", "love" and "family". Now I've got all these files with different levels, so I can draw on them in different ways.'
'Speed-dating could be a lot of fun.'



Does it frustrate you that people still associate you with work that you made years ago?
'Works like "My Bed" and "Everyone I Have Ever Slept With" are seminal. People forget that I have gone through quite a lot since then and so has my work. My show that's just opened in Miami is seminal too. That will be noted as something spectacular.'

What makes it spectacular?
'There are 67 neons: no one's ever seen that before. It isn't just like going to an art gallery and looking at art: you're going to see something you've never seen before. And that to me is the crux of what being an artist is: to change our perception of the world that we live in. That's the job of the artist.'

So why promote M&S – is that the job of the artist too?
'It made people talk about "the artist Tracey Emin" and "the actress Dame Helen Mirren"… It's like my CBE: it reinforces and reminds people that artists exist. Female artists exist and we work really hard and we are successful. It gets into people's psyche.'

Do you need to remind people that artists exist?
'Yes, because art's about communication. It doesn't have to stay in its ivory tower. That's not fair. It's allowed to be for everybody.'
'Sex sells, love doesn't.'



Have you got a theme for your forthcoming White Cube show?
'Yes, I've even got a title for it: "The Last Great Adventure Is You". Kissing, mountains and tears. Waterfalls, grottos, peaks, the attainment of love: that's what it's about. I've done all these crazy sex paintings with mountains in the background.'
Sex paintings with mountains? What do they represent?
'If you're a mountaineer, all you really want to do is get to the top of the mountain. But when you get to the top, there's only one way to go and that's down, right? I don't want to get to the top. I just want to keep moving, keep looking towards the peak.'

Is your work about sex or love?
'I've always made work about love. It's only because sex sells and love doesn't, so the media pick up on what they can write about and sell.'

Surely by now you don't give a shit?
'I always give a shit. I care passionately about what I do. Why would I say I don't care? I'd be lying.'

You're single and successful. Has art taken the place of love in your life?
'It's like a Faustian pact. Art is my great lover. I can't move away from it. Even if I tried. The other stuff? Maybe speed-dating could be a lot of fun.'

You don't regret not having kids?
'People don't really understand that someone could be happy not having children. If I was to go, "I tried but it never happened," people would feel sorry for me and understand. But I'm triumphantly going, "Brilliant! I can buy an apartment in New York because I don't have to pay school fees! I can have a sports car because I don't need to have a four-wheel-drive to keep my kids safe. I can do whatever I want to do." It's like a celebration.'

'Tracey Emin: The Last Great Adventure Is You' is at White Cube Bermondsey from Oct 1.
Ask her Eminence: Three questions from Twitter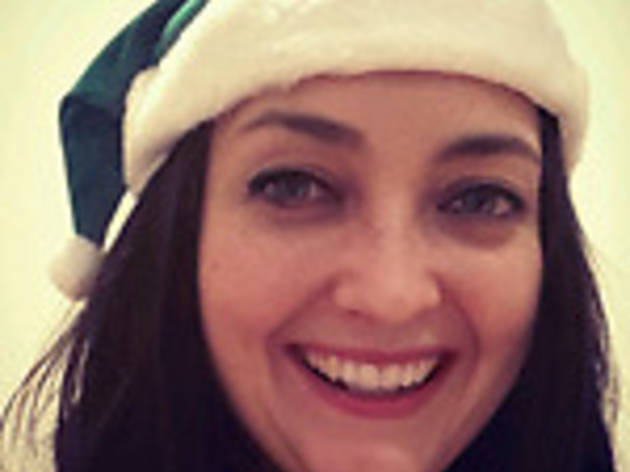 Charlotte Cassedanne (@frenchlottie) asks: what kind of monster is hiding under your bed?
'That's an absolutely brilliant question. In reality, I have nothing under my bed and I don't like to sleep with anything under the bed because I think it's bad feng shui. When he's really angry with me, Docket will hide underneath the bed and I just can't reach him. But if she's talking metaphorically, what am I hiding… I think I have such an intense way of expressing myself sometimes that people get the wrong impression of me and I hate it when that happens. And I hate being cruel and saying things that I didn't mean just because I'm lashing out. I often defend myself on something when I should just have dignity and walk away. That's the monster.'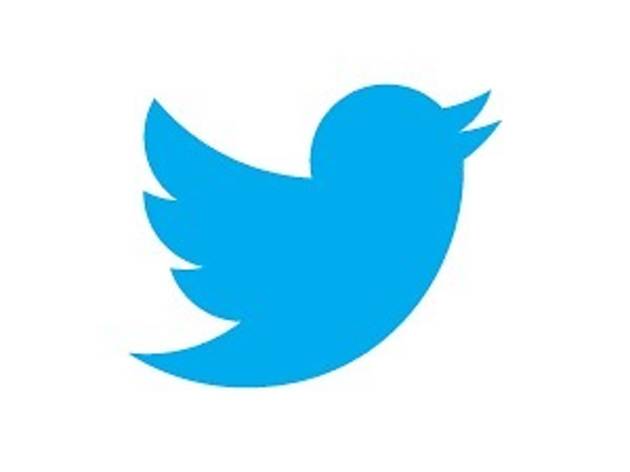 Rosanna Leal asks: what are your thoughts on the 'regeneration' of the East End?
'I went to Sir John Cass School of Art in 1982 so I've seen this area radically change over the past 30 years, I mean phenomenally, and it is for the better, definitely for the better, but what worries me is that there isn't the right infrastructure to be able to cope with the density of the population now. So I love the regeneration but I would also like to have a pharmacy, I'd like to have a fishmonger's, a greengrocer's. Proper shops. And I think that if they want to keep on doing this they've got to supply the area the people who live here with what they need. But the regeneration is down to artists moving to the area. Wherever artists are, commerce always follows.'
Sanjiv Sachdev (@sanjiv_sachdev) asks: are you still a Tory and why?
'I voted Tory in the last election and somebody at London Bridge train station at seven o'clock in the morning came up to me and said "I just wanted to say I really love your work, I think you're really brilliant", and then proceeded to have a go at me for about five minutes quite loudly about the fact that I'd voted Tory. And I said: "Do you know that I live in a democracy, I can vote for whoever I want and it's that simple". I really thought the Tories would be much more supportive to the Arts than Labour would at that time and they were. So that was part of my reasoning. And, Ed Vaizey knows about art and I thought it would be really good to have an arts minister who knows about art. And also I like David Cameron, so that was my reasoning for voting Tory. The thing is, people at art school are taught to vote Labour and they will always vote Labour. Even if Labour said they were going to cut the art budget altogether, they'd still vote Labour. The irony is that the Tories obviously look out for the individual, and being an artist you're totally on the outside of society, you are an individual.'