The best slushie cocktails in London
Kick back and cool down with these boozy takes on slushie drinks served in London bars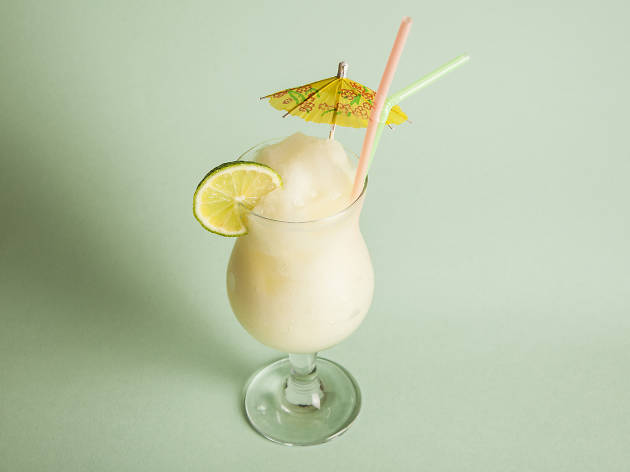 Fancy a bit of regression? These chilly drinks are just like the ones from your childhood, but naughtier. Because they're slushies (you know, icy, sugary bevvies churned in a dedicated machine), but with a good kick of alcohol to heat up your night out while you cool down. From frozen rosé to slushed-up sake, these London bars have transformed cocktail hour for the better (blue tongue optional).
London's best boozy slushies
Discover more summer drinking in London
If you like piña coladas… well, you're in good company. The Puerto Rican cocktail probably most associated with sunny climes and beach chugging has also got a bit of a hold on Londoners. So go totally tropical and say hola to these mean versions being mixed in some of London's best bars.
Read more