Expand your horizons this week without leaving London: go firewalking on the South Bank, attend a Potlach ceremony, do yoga surrounded by neon sculptures or check out new designers work in a gothic castle. Or, if none of these take your fancy, check out the other 35 things on our list – we guarantee you'll find something fun.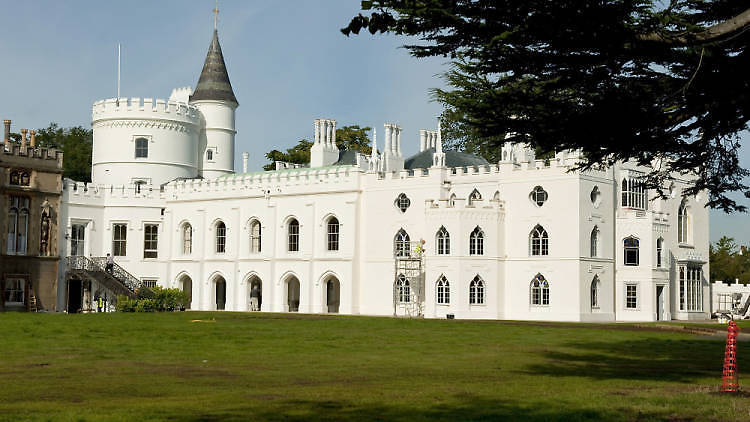 The DecorCafe
Things to do
WOW: Women of the World Festival, Southbank Centre, Tue onwards, Free during the week, £20 for weekend day pass, £45 for a weekend pass. The 2016 edition of the festival features a stellar line-up that champions everything that is great about women and girls.
Firewalk, South Bank, Wed, £20 with a £100 sponsorship target. Whip off your socks and pad across red hot embers for charity at this event organised by Action on Hearing Loss.
I Am The Greatest: Muhammad Ali, The O2, All week, £18, £15 concs, £9 children. This mammoth exhibition champions the impressive career of world-famous boxer Muhammad Ali.
The DecorCafe, Strawberry Hill, Thu, £25. Horace Walpole's impressive gothic castle is the setting for this festival showcasing the latest interior styling trends and products from over 40 designers.
Dee Late: Rediscovering the Lost World of John Dee, Royal College of Physicians, Thu, £12. This late opening of the exhibition 'Scholar, Courtier, Magician: The Lost Library of John Dee' offers a chance to meet the curators, watch a specially commissioned film, explore the exhibition and watch a one-off performance of 'The Alchemist's Daughter'.
Poetry Book Club, Poetry Café, Thu, free. A monthly meet-up focusing on a different poet, genre and movement each time.
Cultivate 2016, Leytonstone Library, Leytonstone, Mon onwards, free. Kick off the growing season with a gardener's Q&A, seed giveaways and the opening of the Ive Farm Pocket Park.
Cosmonauts: Birth of the Space Age, Science Museum, Mon onwards, £14. Last chance to see this exhibition which tells the remarkable story of how Russia launched the Space Age, before it closes on Sunday.
…or check out more events happening in London this week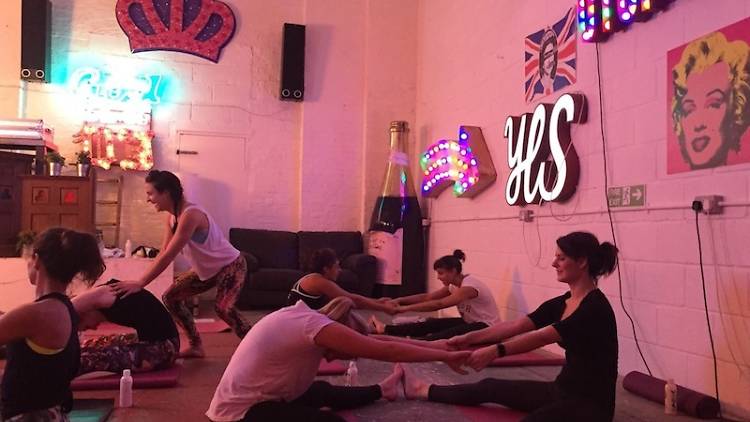 Yoga Supper Club
Eating and drinking
Cocktails in the City, One Mayfair, Thu onwards, From £15. Following on from their summer soiree last year, the crew behind Cocktails in the City are back for a boozy, three day spectacular.
Yoga Supper Club, God's Own Junkyard, Walthamstow, Thu, £30-£35 adv. Team stretching with socialising at these events is designed to every element of you. After an hour of candle-lit yoga, enjoy a sit-down vegetarian meal.
An Evening with Chase Distillery, Urban Coterie, Hoxton, Thu, free. Join Chris Watson from Chase Distillery as he tells the story of the brand which creates and bottles it's own base spirit at a farm in Hereford. Samples will be provided alongside canapés from the Urban Coterie menu.
The Potlach Takeover, Canvas Café, Brick Lane, Tue, £64.49. Potlach can either be described as a Native American ceremonial feast or a wild party. We're guessing it will probably be a bit of both.
Japanese Whiskey Ice Carving, Oyster Shed, Monument, Thu, £10. If you feel fancy every time you get out the novelty ice cubes, get excited: brand ambassador will be demonstrating a variety of whiskies, as well as his own ice carving techniques, before letting you have a try.
…or check out the latest restaurant reviews.
Laugh at Howling Hops
Comedy
Laugh at Howling Hops, Howling Hops, Hackney, Tue, £8. An impressive line-up of comedians is the tickle on top of what is already a great combo of Billy Smokes BBQ and the UK's first dedicated tank bar.
Happy Mondays, Amersham Arms, New Cross, Tue, £7, £5 adv. You'd be a fool to miss gag-happy one liner Milton Jones at the next installment of Happy Mondays, hosted by Holly Walsh.
The Comedian's Comedian Podcast with Stuart Goldsmith, Soho Theatre, Mon, £10. Slick comic Stuart Goldsmith sits down with fellow stand-ups to explore their creative process in this fascinating podcast.
Minor Delays, Soho Theatre, Mon onwards, £10-£12.50. This young, fast-paced sketch trio have a unique hook: they never look at each other.
...or check out all the critics' choice comedy shows.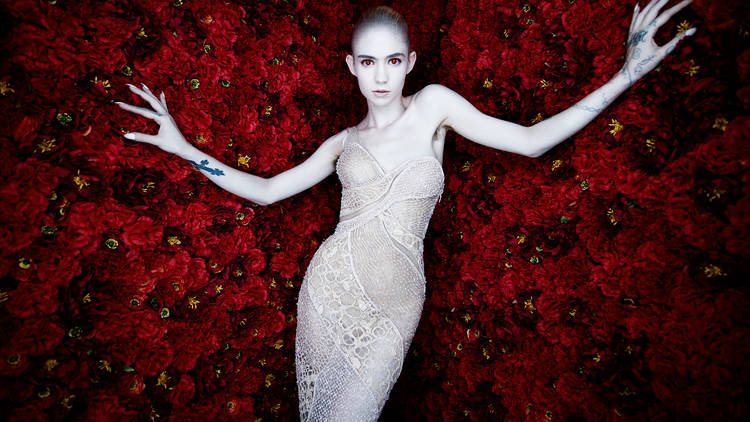 Grimes
Live Music
Lady Leshurr, O2 Academy Islington, Tue, £12.50. The whip-smart, versatile MC demonstrates her clever wordplay and part spoken, part sung flows which have earned her plenty of collaborations.
Dead Prez, XOYO, Thu, £21. Tonight is a rare live show for conscious, Florida-based hip-hop duo Sticman and M1.
Kurt Vile and the Violators, Roundhouse, Thu, £19.50. Best known for his collaboration with Philadelphia rockers 'The War on Drugs', Kurt Vile steps out with long-standing backing-band, The Violators, in light of his upcoming album.
Fat White Family, The Coronet, Elephant and Castle, Wed, £15. London's most notorious young band stage another raucous and raunchy show.
Grimes, O2 Academy Brixton, Thu, £24.50. The sonically delightful electro-pop singer returns to the UK from Canada for her first headline show in three years.
The Internet, KoKo, Tue-Wed, £39.70. Ex-members of LA's odd future collective, Syd the Kid and Matt Martians play blissful, beautifully wispy neo-soul and R'n'B.
…or take a look at all the live music events in London this week.
Tigerlily
Nightlife
Breakout! , The Borderline, Wed, £5 adv. Indie, rock and punk, courtesy of Rogan, Blueshoes, Jack Warris and D Jelley.
Tigerlily, Cargo, Wed, £14.70. The DJ and producer, real name Dara Hayes, spins house, dance and pop.
Cargo Presents #ThrowbackThursday, Cargo, Thu, free. Daniel Pozzebon spins classic hip hop, R'n'B and party anthems.
Hip Hop Karaoke, The Social, Fitzrovia, Thu, £5. Think you can rap? Prove it at this popular karaoke night.
Brixton Disco Club, Phonox, Stockwell, Thu, £5 adv. A weekly dose of disco in new South London club Phonox.
…or see all the parties planned this week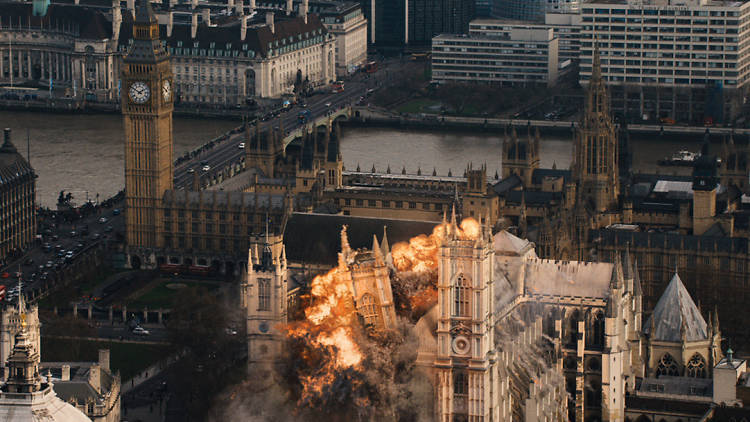 London Has Fallen
Film Events
Paris Belongs to Us, Prince Charles Cinema, Mon, £7.50, £5 concs. Pay tribute to recently deceased French New Wave pioneer Jacques Rivette in this screening of his striking debut feature.
The Player, Southbank Cinema, Mon, £8.35-£11.75. Robert Altman's star-studded Hollywood satire cuts as sharp as ever.
Or at the cinema...
Hail, Caesar! ★★★★☆ The Coen brothers reunite with George Clooney and haul in an all-star cast for this left-field comedy set in 1950s Hollywood.
London Has Fallen ★★★☆☆ In the equally ludicrous sequel to 'Olympus Has Fallen' Gerrard Butler saves our fair city from those gosh-darn terrorists.
…or see all of the latest releases
Theatre
Welcome Home, Captain Fox!, Donmar Warehouse, all week, £7.50-£37.50. An enjoyable caper which mixes screwball silliness with a tart investigation of the American Dream, set in the '50s.
I Am Not Myself These Days, Shoreditch Town Hall, all week, £15. A one-man odyssey through the dark side of New York's drag scene.
Every One, Battersea Arts Centre, all week, £12-£15. This pared down revival of Jo Clifford's play is a low-key tearjerker.
I See You, Royal Court Theatre, all week, £20, £15 concs, £10 Mondays. A bitter cop resolves to teach a flash young man a lesson in this gripping South African thriller.
…or see our theatre critics' choices.
Art
Sarah Lucas: Power in Woman, Sir John Soane's Museum, Thu, free. Bodily parts - and bodily humour, most probably, join the artworks and antiquities in Sir John Soane's museum in this exhibition of recent work by Lucas.
Liam Scully: A Digital Suicide, Union Gallery, Wed onwards, free. Over the past 18 months, this artist has created 'digital suicide' by eliminating his information on Facebook and this show is the results of this project.
The Art of War: Posters and Propaganda from the First World War, Hackney Mueseum, Tue onwards, free. An exhibition of original recruitment posters from WW1.
…or see all London art reviews.
And finally...
Win... an iconic Fortnum and Mason hamper worth £550 or an overnight stay at the Conrad London St James.
Grab... Up to 62% off tickets to 'NotMoses' at the Art's Theatre.
Book… these gigs while you still can.
Best of the blog...
Oh great, London is more expensive than ever.
13 reasons to visit Orford Road in Walthamstow.
Hillingdon Council has banned gatherings of two or more people.
12 reasons to visit Lordship Lane, East Dulwich.