A portrait of Oscar Wilde is one of the star attractions of a new exhibition, Queer British Art 1861-1967, which opened at the Tate Britain this week. It's the first time the painting has been shown in the UK, so to honour the man who could 'resist everything except temptation,' here are 12 London spots associated with Oscar Fingal O'Flahertie Wills Wilde.
34 Tite Street, Chelsea
Wilde lived here with his wife Constance and their two sons, and it's where he penned 'The Picture of Dorian Gray' and 'An Ideal Husband'. Ironically, the judge who sentenced the dramatist for gross indecency lived at number 58.
'Liberty is the chosen resort of the artistic shopper,' Wilde once said of his favourite department store. The ultimate dandy was such a fan that he promoted it on his 18-month tour of America.
Opposite Liberty is the Courthouse Hotel, which is where the Marlborough Street Magistrates Court once stood. Wilde took the Marquess of Queensbury to court here, a case which would ultimately lead to the writer's imprisonment. The original judge's bench, witness stand and dock are still standing in the hotel restaurant, Silk.
Wilde was wild about food: his favourite hangouts included Kettners (re-opening as a Soho House in 2018), the Café Royal, the Savoy and the Langham. Wilde and Arthur Conan Doyle dined at the latter with a publisher, a meeting that led to the publication of 'The Sign of Four' and 'The Picture of Dorian Gray'.
King Street, St James
A plaque and bas-relief of Wilde is all that's left of the St James' Theatre, which premiered 'The Importance of Being Earnest' and used to stand proudly on King Street. Thankfully, one of Wilde's fave watering holes, the Golden Lion pub, is still alive and kicking.
St James's Church, Sussex Gardens, Paddington
On May 29, 1884, Wilde married Constance Lloyd in this Gothic revival church in Paddington. She wore a yellow dress and carried a bouquet of lilies while he wore a frock coat.
'A cigarette is the perfect type of a perfect pleasure,' Wilde wrote in 'A Picture of Dorian Gray'. James J Fox is London's oldest cigar merchant and supplied Wilde with his cigarettes. There's a smoking museum downstairs with a small treasure trove of Wilde paraphernalia.
This Mayfair barber is royally appointed and the oldest in the world. Wilde wasn't the only one to enjoy a shave here: Churchill, Dickens and Byron were fans, and Truefitt has looked after the British Royal Family since George III was on the throne.
Half Moon Street, Piccadilly
Number 14 (now the Flemings Hotel) was Wilde's inspiration for Algernon Moncrieff's bachelor pad in 'The Importance of Being Earnest' and number 40 was the home of his first lover and best friend, journalist Robert Ross.
Hatchards is the Queen's official book supplier, and it's served all manner of bookworms, including Wilde, since 1797.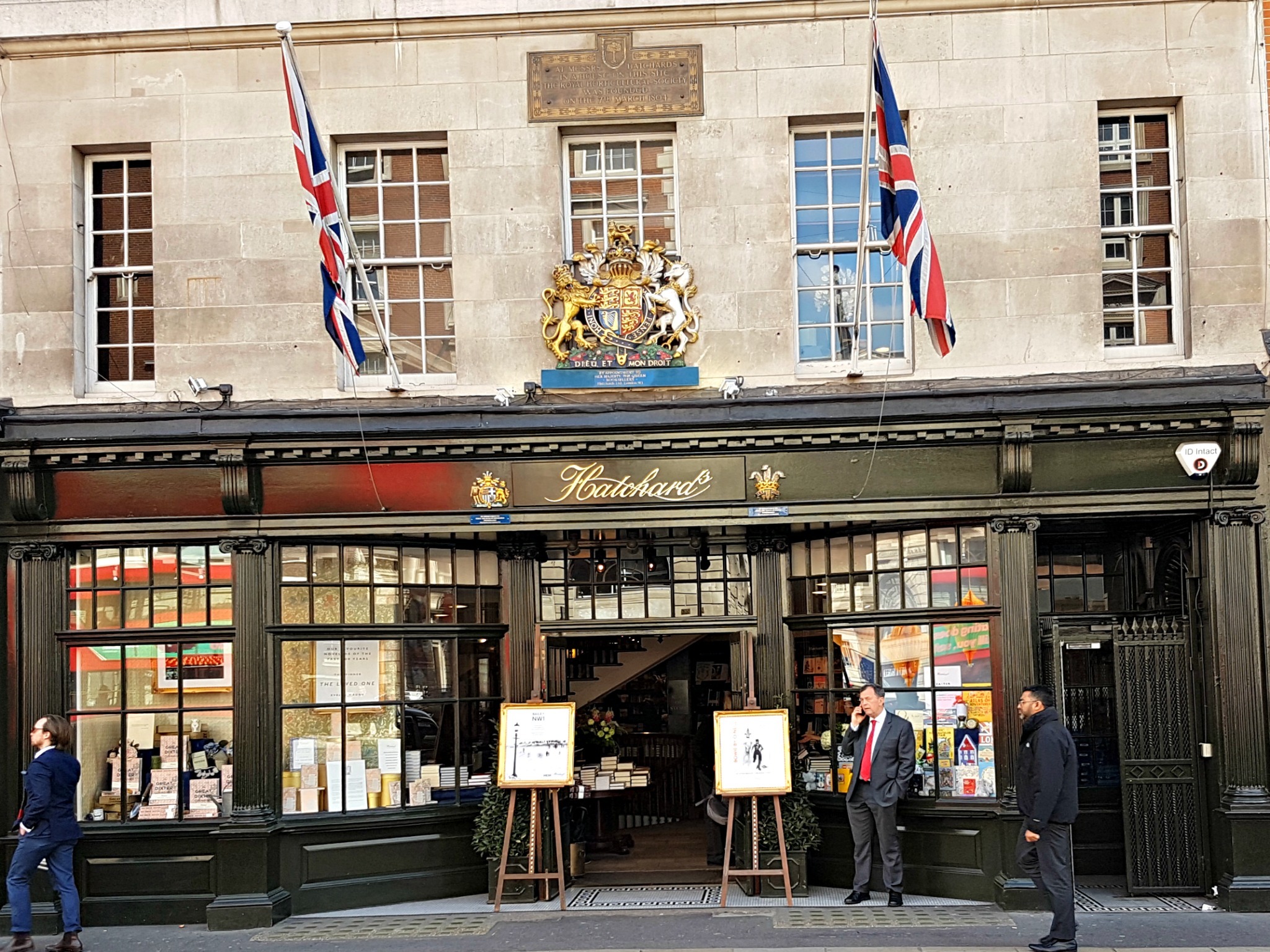 'An Ideal Husband' premiered here the year that Wilde was arrested. It was a rip-roaring success, but with the ensuing scandal, Wilde's name was removed from the play.
Poet's Corner, Westminster
Wilde is buried in Paris's Père Lachaise cemetery, but London has its own, albeit small, memorial in Poet's Corner, Westminster Abbey.
Love London history? Check out: