Heads up! We're working hard to be accurate – but these are unusual times, so please always check before heading out.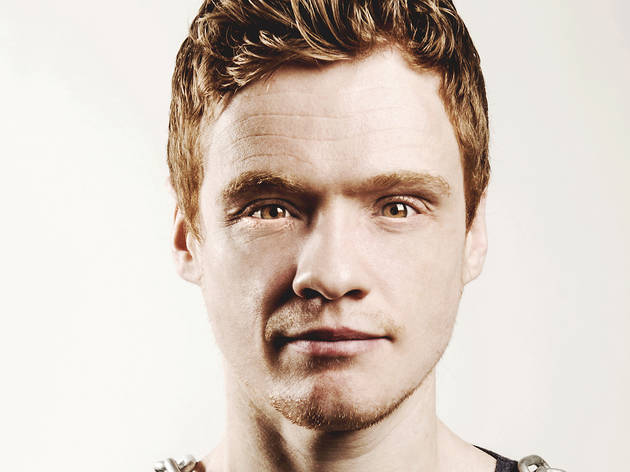 Andrew Lawrence – There is No Escape review
Pleasance Courtyard
Long-running US comedy 'Seinfield' was famously a show about nothing. Or rather, it was about something, just nothing as important as other TV. It rolled on, episode after episode, with little to no character development. It just presented life's small yet irksome problems, and, moreover, showed how endless they were.
During his hour of stand-up at the Edinburgh Fringe, Andrew Lawrence considers his 2013 show in much the same light: 'What's the show about?' he asks, rhetorically, in his bureaucratic monotone. 'It's about nothing'.
It's true, there's a Seinfeldian cynicism to Lawrence's act, during which he invites his audience to consider just how bloody awful everything is through a series of rants delivered in the irrepressible, quick-fire style of the world's bleakest horse racing commentator. Marriage? That's not really a romantic ideal, more of a hostage situation. An anniversary gift? It's a reward for someone not leaving you. Just a simple, 'How are you?' is seemingly enough to launch Lawrence into one of his Beckettian spirals of entropic despondency.
This realism even extends to the success of his show. He's happy to discuss how the sizeable Pleasance One venue is pretty empty on a Friday night, and therefore largely devoid of atmosphere. He makes it clear that this gig is just one of around 2500 others the ten-year veteran has muddled through in his career, and whether it goes well or not is no skin off his pasty, freckled nose.
Moreover, some of the hour's best comedy arises out of his deconstruction of the 'passable mediocrity' of his own performance. Lawrence is offering nothing other than an evening of professional competence, at the end of which he expects you'll leave thinking, 'Yeah, it was alright'.
Yet there's something different about Lawrence this year – something that suggests he's reaching for a higher rung. A couple of years ago the comedian looked like a Maze prison hunger striker making a court appearance. Now he's grown his hair into lush, gingery, cherubic locks, while his wardrobe suggests he's discovered American Apparel.
Also, he doesn't simply launch into his usual glib listing of the world's ills. The first 15 minutes of the show are taken up by audience banter, with Lawrence stuttering, rocking on his microphone stand and reaching for inspiration. He doesn't seem totally at home trading culture-clash observations with a group of meathead men in the front row. Nor do his self-reflexive comments on how badly the show is going in the beginning really have that crucial ring of spontaneity. If anything, the improvised sections of his act only serve to show how scripted those rants are.
Lawrence's stand-up falls somewhere in between the stoic, almost philosophical miserablism of Edward Aczel and the 'anything can happen' intellectual jitteriness of Mark Watson, which isn't such a comfortable place to be.
The genius of 'Seinfeld' was that it actually made you feel good about the bad times. Lawrence's louche pessimism is very funny at points, but it doesn't connect all that successfully with his audience, who are left feeling as if they've watched a man recite an excellent script, rather than a comedian capable of drawing them into his world. Just as Lawrence predicted, at the end of 60 minutes the consensus is, 'Yeah, it was alright'.
See 'Andrew Lawrence – There is No Escape' at the Edinburgh Fringe'