Liam Williams review
Just the Tonic at The Tron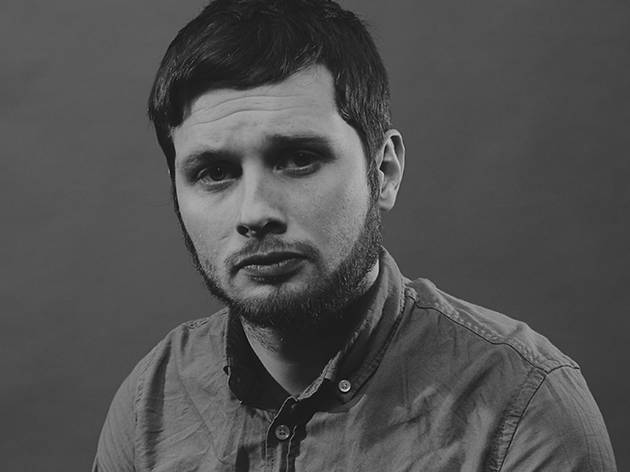 'I've been feeling a little bit down.' Quite the understatement from Liam Williams, there. This 25-year-old former Cambridge Footlighter is wallowing in self-pity, describing his miserable existence in minute detail and explaining that teenage drug use has left him 'permanently depressed and lazy'.
Doesn't sound like the most chuckle-inducing of shows, eh? But Williams's intricately written hour of misanthropy must be one of the strongest debuts at this year's Fringe.
Every word in the Leeds-born comic's highly scripted set has been heavily scrutinised and written for maximum comedic effect. He's smart, and he knows it, using evocative, deliberately obtuse language and packing elaborate adjectives into his stories. It all combines to make some beautifully constructed lines and jokes that frequently pull the miserable, piss-stained rug from beneath you.
Williams intersperses his misanthropic tales of growing up in Leeds with lyrical stories and ideas, read from a book, including a wonderful 'Catcher in the Rye' parody called 'The Stopper 'mongst the Wheat', and some alternative dating ideas from Time Out London (not that we're biased, or anything). But the segments rarely halt the flow, rather they fit neatly into the narrative and add colour (if you count dark grey as a colour) to the hour.
There's no conversational element, so it does occasionally feel like Williams is reciting a well-rehearsed script. But what a finely tuned, sophisticated and consistently funny script it is. We predicted this debut was going to be a cracker, and it feels good to be proved right. Oh, and the previously mentioned Time Out routine? We didn't sponsor him, or anything. Honest.
See Liam Williams at the Edinburgh Fringe
The latest Edinburgh Fringe comedy reviews
It's near impossible not to have a good time at this disco with a comedy twist
Read more
A hugely impressive debut show crammed full of inventive ideas
Read more
The king of British anti-comedy's back with more shambolic brilliance
Read more
Munnery's sequel to 'Fylm-Makker' is as inventive as ever
Read more
Sophisticated, beautifully written misanthropy from a superb newcomer
Read more
MOR observations about rage from a mild-mannered comic
Read more
An ambitious slow-burner that just about pays off
Read more
Honesty and heart behind self-loathing silliness
Read more
A smart, assured debut from a refreshingly nonchalant, deadpan talent
Read more
Show more
See all Edinburgh Fringe comedy reviews
Sponsored listing
Backyard Comedy Club
One of London's much-needed, dedicated comedy clubs, run by British stand-up Lee Hurst, star of 'They Think it's All Over', who you can occasionally find performing here. At just a stone's throw from Bethnal Green, the Backyard is a good place to find up-and-coming comedians, plus since 2013, they've also hosted variety shows, cabaret, swing dancing and more. There's also a bar, pizzas, pool, fussball and darts.