Heads up! We're working hard to be accurate – but these are unusual times, so please always check before heading out.
The best Halloween jokes
We round up the funniest Halloween jokes by some of our favourite comedians for the spookiest time of year
WhooOOooOOoo! Etc etc. The creepiest month of the year is here! But you don't have to just be scared witless this October. As well as the many great comedy shows this month, have a laugh at these dead funny Halloween jokes.
We've sifted through YouTube, Spotify and Twitter to find the funniest Halloween jokes from some of our favourite comedians. One-liner jokes, wry routines and spooky observations from Tim Vine, Milton Jones, Jerry Seinfeld, Aziz Ansari and many more. No tricks, just treats.
RECOMMENDED Halloween in London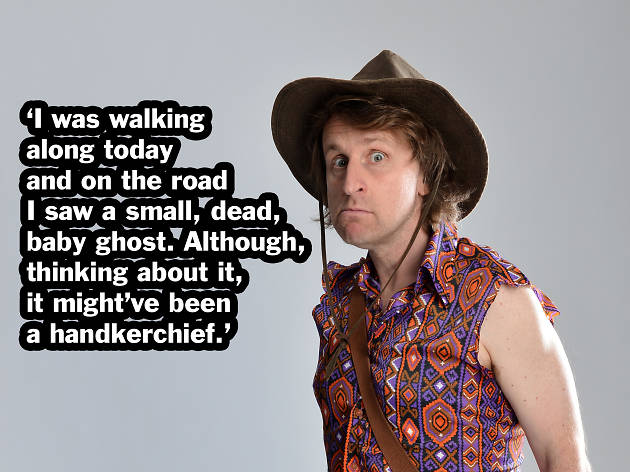 Photo © Steve Ullathorne
A classic from the surreal one-liner king's back catalogue, as told on '28 Acts in 28 Minutes'.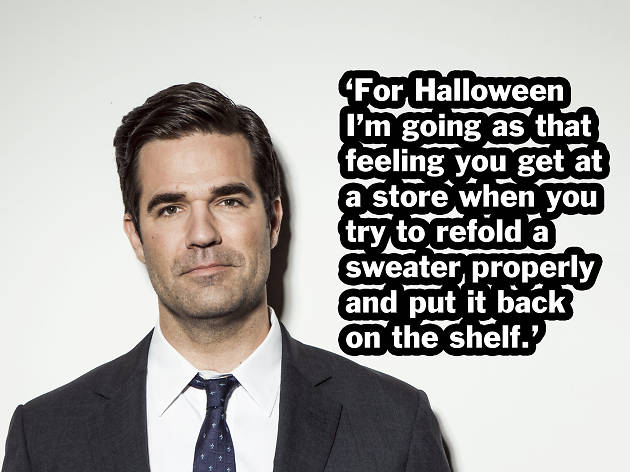 Photo © Rob Delaney
An inventive costume idea from the 'Catastrophe' star and Twitter supremo.
For Halloween I'm going as that feeling you get at a store when you try to refold a sweater properly & put it back on the shelf.

— rob delaney (@robdelaney) October 24, 2013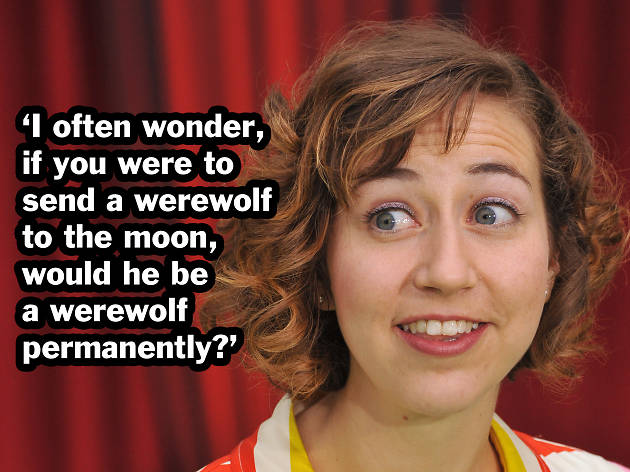 Photo © Featureflash / Shutterstock
The 'Flight of the Conchords' star poses an interesting question on this episode of 'John Oliver's New York Stand Up Show'.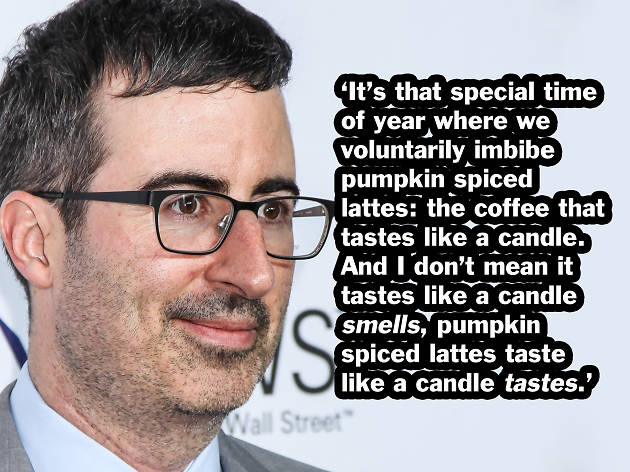 Photo © Miro Vrlik Photography / Shutterstock
Surely many will disagree with the 'Last Week Tonight' host's views on pumpkin spiced lattes…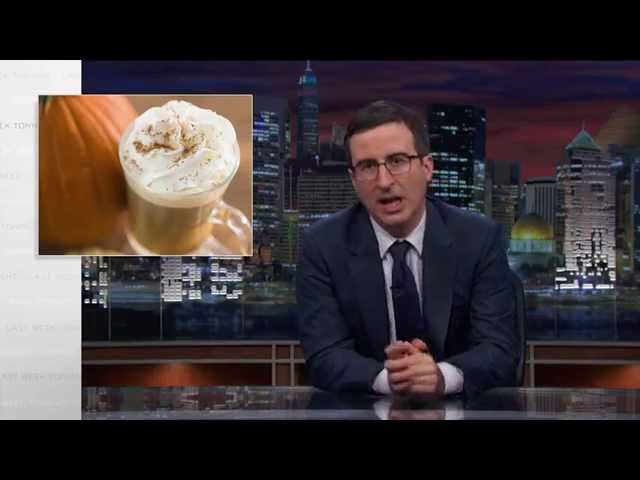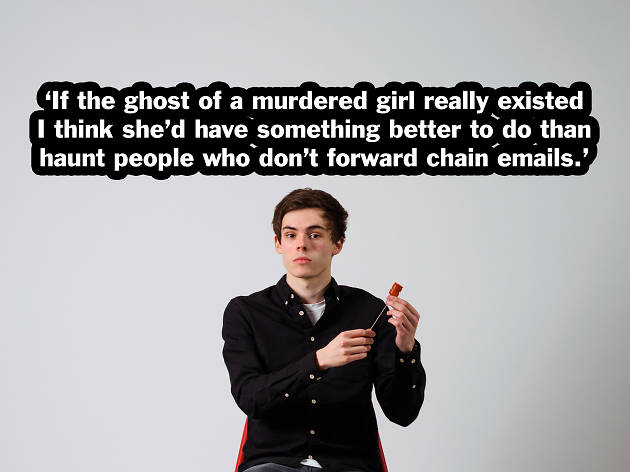 Photo © Edward Moore
Email chains. Remember them? As well as a Twitter hot shot, Rhys James is a whip-smart stand-up. Well worth checking out.
If the ghost of a murdered girl really existed I think she'd have something better to do than haunt people who don't forward chain emails.

— Rhys James (@rhysjamesy) February 6, 2013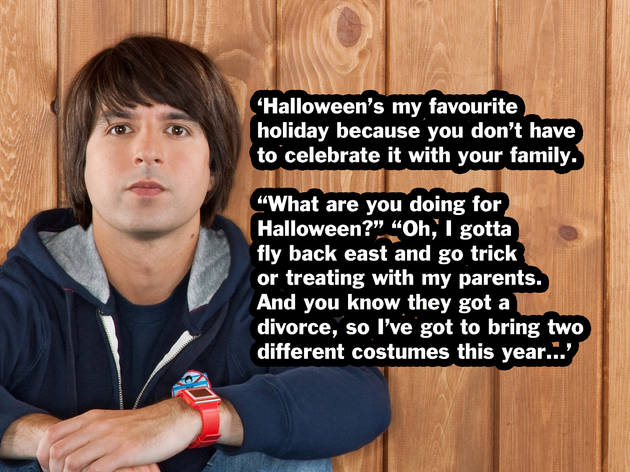 Wise words from the softly-spoken one-liner merchant and Perrier Award-winner, from his album 'Standup Comedian'.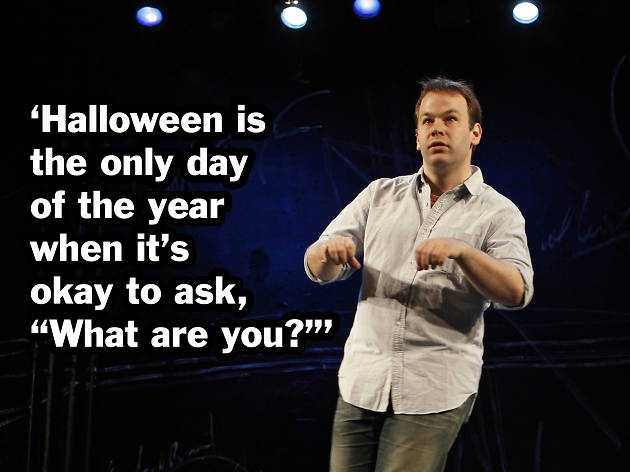 Photo © Joan Marcus
This superb US stand-up and 'Orange is the New Black' star performs long-form storytelling shows, but he offers some great one-liners on Twitter.
Halloween is the only day of the year when it's okay to ask, "what are you?"

— Mike Birbiglia (@birbigs) November 1, 2013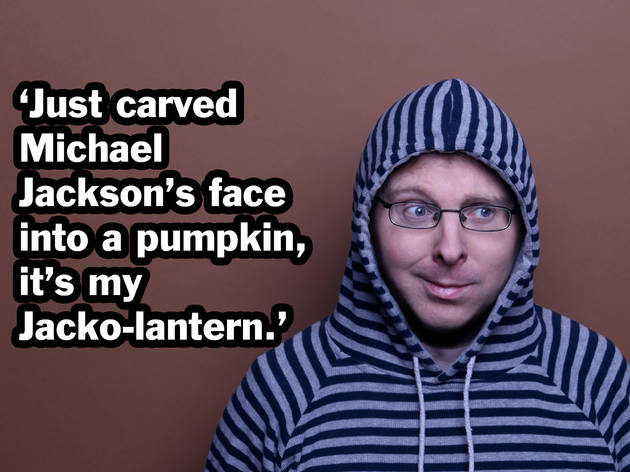 Classic pun-work from this West Country one-liner merchant.
Just carved Michael Jackson's face into a pumpkin, it's my Jacko-lantern. #Halloween

— Tony Cowards (@TonyCowards) October 31, 2013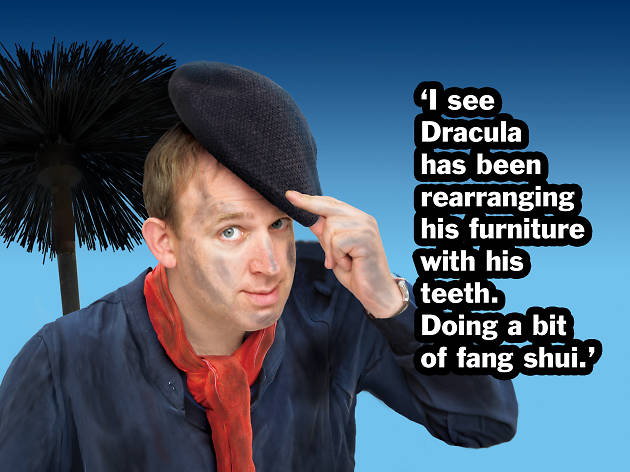 We could've chosen a bunch from punmeister Tim Vine ('I was stealing things in the supermarket today while balanced on the shoulders of vampires. I was charged with shoplifting on three counts,' for instance.) But this Twitter joke made us laugh the most.
I see Dracula has been rearranging his furniture with his teeth. Doing a bit of fang shui.

— Tim Vine (@RealTimVine) September 23, 2013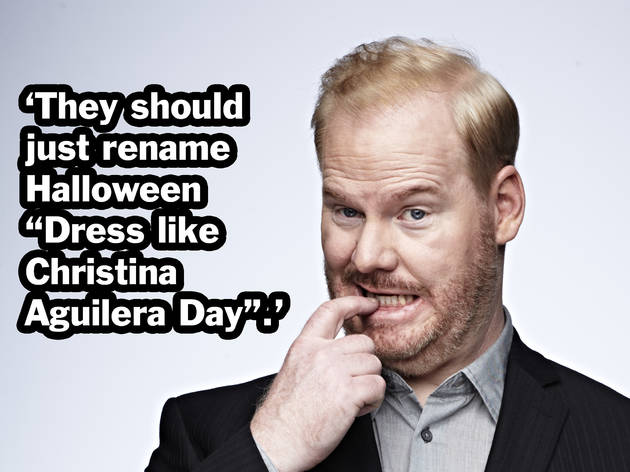 600 retweets and counting for this tweet from this ace, llionois-born stand-up.
They should just rename Halloween Dress like Christina Aguilera Day.

— Jim Gaffigan (@JimGaffigan) October 30, 2013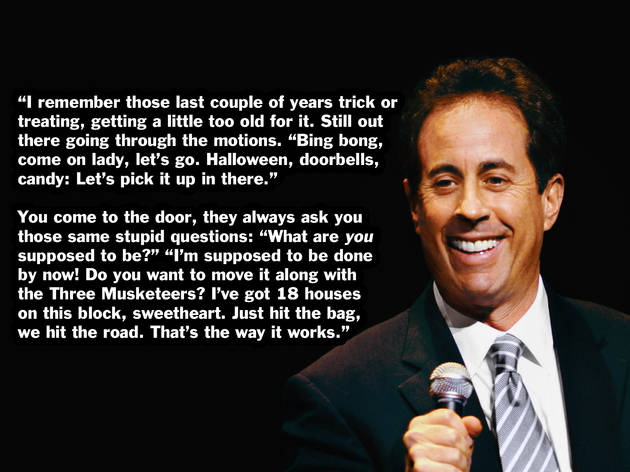 Well worth watching this whole clip – it's textbook Seinfeld, taken from his 1998 special, 'I'm Telling You for the Last Time.'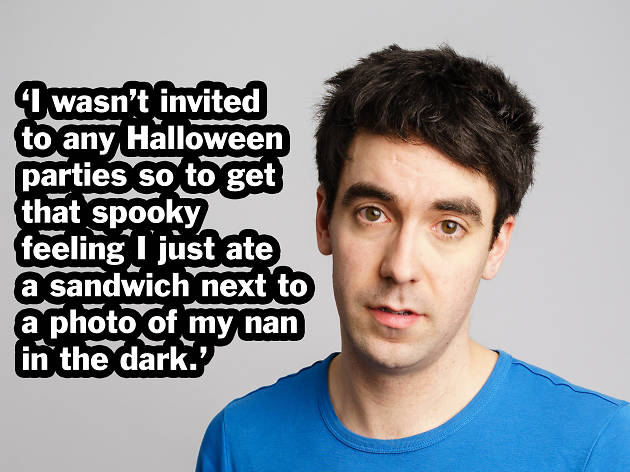 Photo © Edward Moore
Poor old Adam Hess. He's a Foster's Best Newcomer-nominated stand-up. Still not invited to parties.
I wasn't invited to any halloween parties so to get that spooky feeling I just ate a sandwich next to a photo of my nan in the dark

— Adam Hess (@adamhess1) November 3, 2014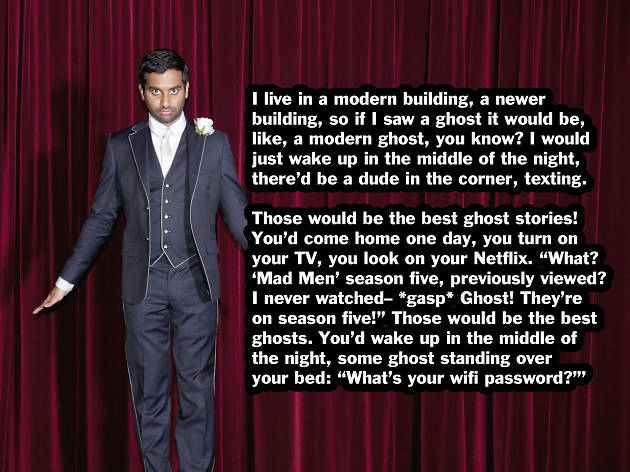 Photo © Colin Patrick Smith
'Parks and Recreation' star Aziz Ansari's 'Buried Alive' is an effortlessly funny show. But this 'Modern Ghosts' routine is a particular highlight.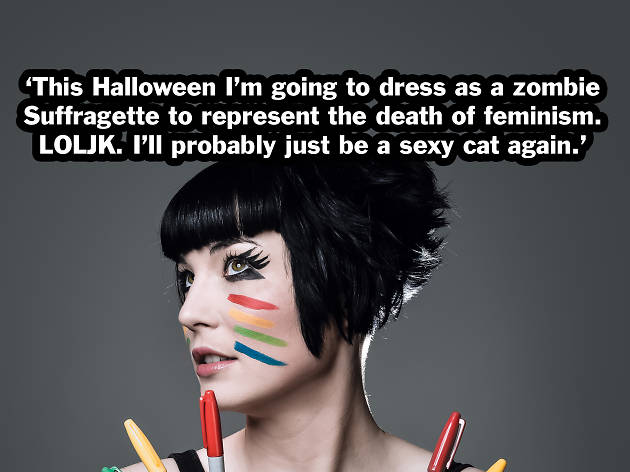 Photo © Steve Ullathorne
Follow Bec Hill, if you're not already, for daily doses of solid gold LOLs.
This Halloween I'm going to dress as a zombie Suffragette to represent the death of feminism. LOLJK. I'll probably just be a sexy cat again.

— Bec Hill (@bechillcomedian) October 31, 2013
The latest comedy features
'They want to extend the Northern line, but I think this is Morden adequate.'


The twee comedian and 'Harry Potter' star draws Time Out a few London-themed drawings
See more comedy features