Heads up! We're working hard to be accurate – but these are unusual times, so please always check before heading out.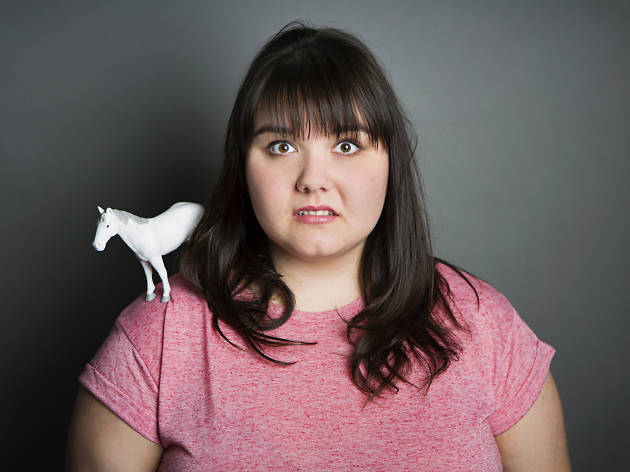 Three reasons to see Sofie Hagen
This Danish comic won Best Newcomer at the Foster's Edinburgh Comedy Awards for her candid show about Westlife obsessions and mental health issues. Make her top of your 'to see' list, says Time Out
Tim Minchin, Harry Hill, The Mighty Boosh, Sarah Millican – they all kickstarted their comedy careers with a Best Newcomer win at the Edinburgh Fringe.
The latest name to join that list is Sofie Hagen. The softly-spoken Danish comic wowed with her show 'Bubblewrap', which lightly and honestly tackles her own insecurities, depression and mental health issues.
At the award ceremony, when her name was announced, Hagen was 'shaking so much, I thought I was going to fall,' she says. 'To be honest, I was just so thrilled to be nominated alongside such amazing comedians – who I'm also proud to call friends – that the actual award seemed like an extra bonus. That sounds awfully cheesy, but the whole process really humbled me. I'm not sure I've actually dealt with these feelings yet, Ben. You've opened Pandora's Box now.'
Hagen's now preparing for a victory lap in London, and here's why you should catch her.
It all starts with a key moment in Hagen's life…
…the day Brian McFadden left Westlife. It was a big deal for Hagen who, as a teenager, was possibly the world's biggest fan of the Irish boyband. She was obsessed. 'We would sleep outside their venues and hotels in Copenhagen,' she recalls, 'so we could meet them when they entered. Once a man offered us a place to sleep because he thought we were two homeless 13-year-olds. We went full-blown teenager-fit on him: "We are here to meet our future husbands, how dare you!" and he left, probably not convinced that we didn't need help.'
Behind her fangirlism, she tackles serious topics
There's darkness in Hagen's tales. She talks about self-harming, having suicidal thoughts and, at 15 years old, being admitted to a psychiatric hospital. But she never takes a sombre route; there's plenty of wry (and often brilliantly filthy) wit in her stories. 'I love talking about dark stuff on stage,' says Hagen. 'It gives those awful years a purpose. I think the serious bits are the funniest, and I think the audience feels that. We are laughing at this stuff together. We are not laughing at anyone, we are not making light of serious issues. We are merely using humour to deal with the fact that the world is seriously fucked at times.'
And it's all performed in her second language
As if her show wasn't impressive enough, English isn't Hagen's native tongue. She moved to London in 2012, but with so many laughs in stand-up coming from the use of language and wordplay, that must be a challenge, right? 'Yes. I am a genius in many ways. How does one become a Lord? Do you just call some guy? Comedy is difficult in any language. English is perfect for comedy – it's actually easier than in Danish, which is the clumsiest language in the world.' Oh right. I take that one back, then.
The latest comedy interviews
The 'Vicar of Dibley' star on her first solo show, kissing cats' bums and why she didn't talk to Time Out for years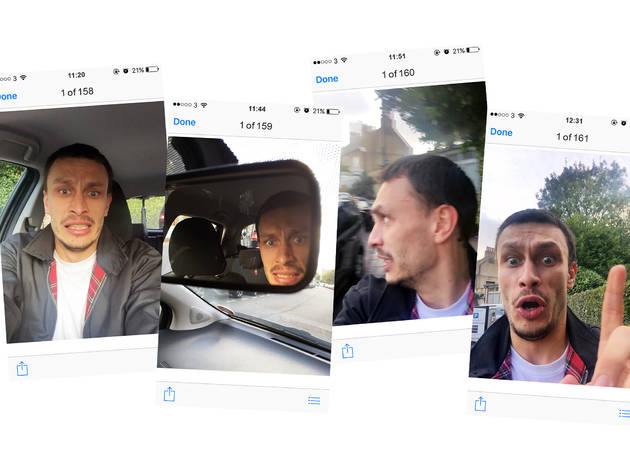 As 'Waiting for Gaddot' heads to London, Richard Gadd speaks to Time Out… nearly
See more comedy interviews