Heads up! We're working hard to be accurate – but these are unusual times, so please always check before heading out.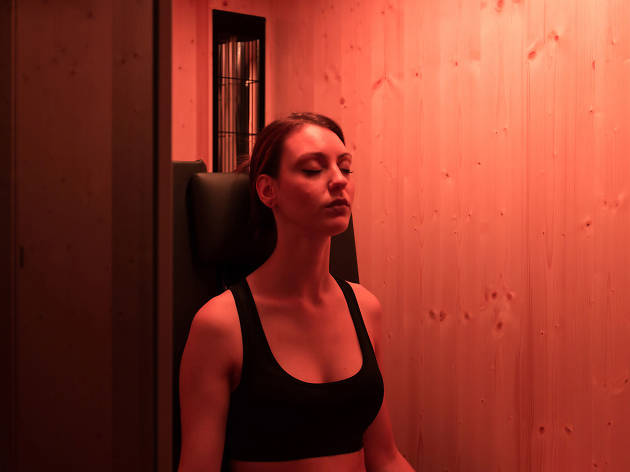 The best saunas in London
Get hot and steamy with our picks of the best saunas in spas and fitness studios across the capital
Objectively, the concept of sitting in a hot, sweaty room with a load of partially naked strangers is a strange one. And yet, from Icelandic hot springs to fancy-pants spa days, we can't get enough of a sauna. Originating in Finland back in the Middle Ages, where almost every house had one built in, the basic premise has been the same ever since: a sparse room filled with steam and high heat, designed to soothe weary muscles and make your skin feel fresh. Of course, now there's all kinds of added extras you can get to top up your experience, from plunge pools to infrared heat therapy rooms and beyond. But at the crux of it all, it's still about sweating and coming out of the room feeling glowy and renewed. Fancy giving it a go? Head to one of London's best saunas.
Check out our video of 10 of the best spas in London: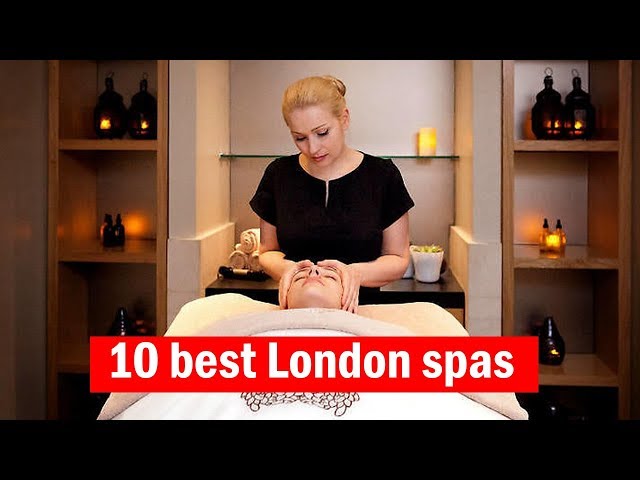 RECOMMENDED: our guide to breaking a sweat in London
London's best saunas
If there's one country that knows how to sauna, it's Finland – the original home of the treatment. No surprises then that Rotherhithe's Finnish Church (a meeting place for London-based Finns) has a top class version for natives and newbies alike. It's small and only holds seven people, so either be prepared to share or book a private session from £20/hour.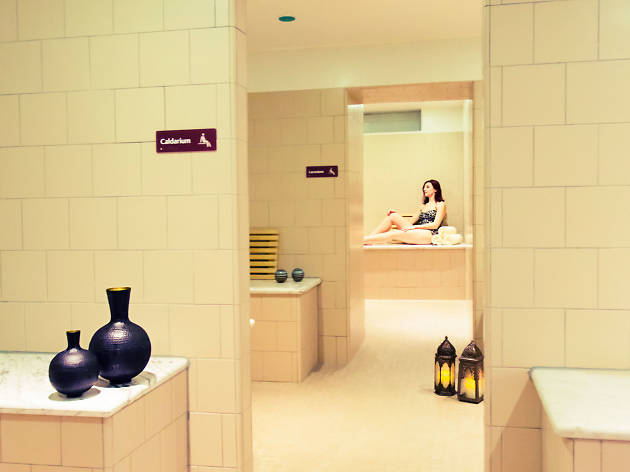 With two locations at Bethnal Green's York Hall and Old Street's Ironmonger Row Baths, this one's got East London covered. Alongside their high-end saunas, the thermal spa package (a pretty reasonable £26 for three hours) also includes hydrotherapy pools, a hammam (Turkish baths), plunge pools and more. See ya there.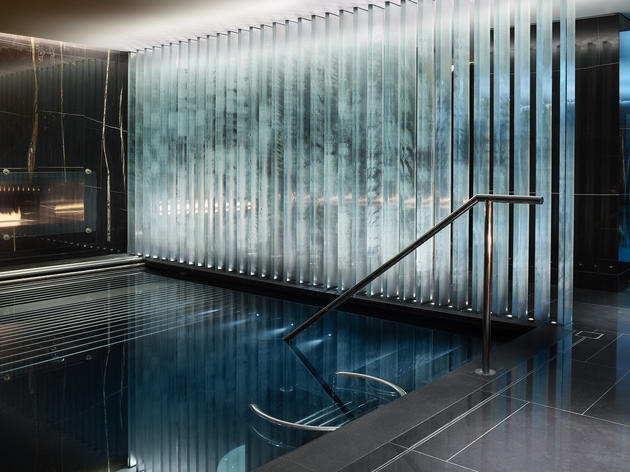 As far as sweaty splurging goes, fancy West End hotel The Corinthia's Espa should rank near the top. Luxurious spa days start from £225, or you can join as a member for more regular gym 'n' steam action. But with super stylish, top-end facilities including an epic-sounding amphitheatre sauna (gladiators not included), sometimes you've just got to treat yo'self
If you want to get more bang for your buck, then Brockwell Lido might just be your answer. Here, the Health Suite (featuring a sauna, steam room, jacuzzi and plunge pool) is an additional extra tacked on to their main gym and swim facilities. But for just over £12 you can use everything. A true beauty bargain.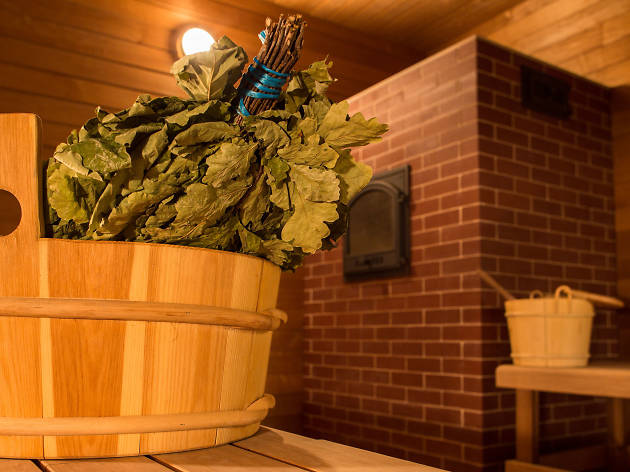 Trad saunas too flimsy for you? Fancy yourself a bit of a heat freak? Hoxton's Banya No.1 might the one you've been looking for. Modelled on Russian spa rooms, it's an intense, steamy experience that involves water being splashed onto pieces of 700º cast iron inside a brick furnace. Not one for the faint-hearted.
Venue says The first authentic Russian Spa club concept in the UK. We are Open in Hoxton & Chiswick coming Soon!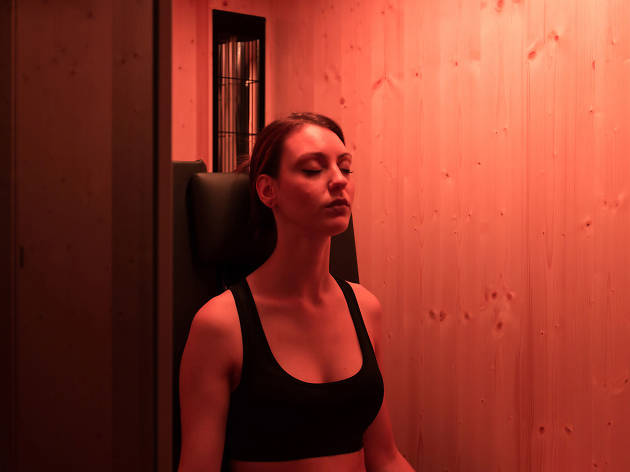 Want to heat-treat your aching muscles but don't want all those other naked bods in the room? Well, here you can try out your own personal infra-red sauna. Professing to be 20% more effective at eliminating toxins than regular saunas, these one-person pods don't come cheap (prices start at £35 for 25 minutes). But for some true me-time, they're top of the list.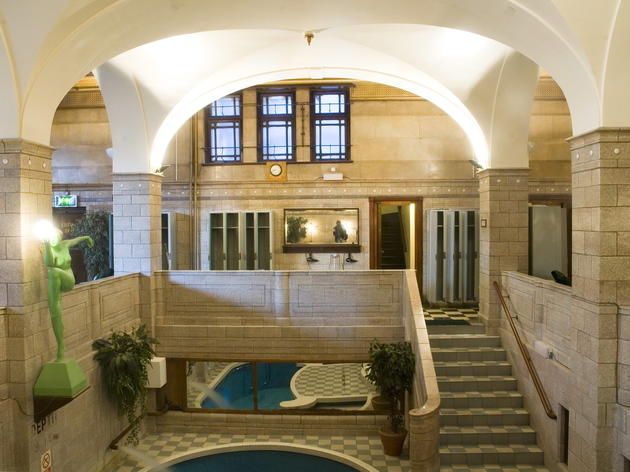 Bayswater's Porchester Spa claims to be the city's oldest, but it's still more than capable of competing with its more modern cousins. Day prices aren't super cheap – non-members can expect to pay just under £30 a pop – but you'll have the run of its sauna, steam rooms, hot rooms and plunge pool in the centre's nearly 100-year-old surrounds. And relax.
Want to really extend your pampering?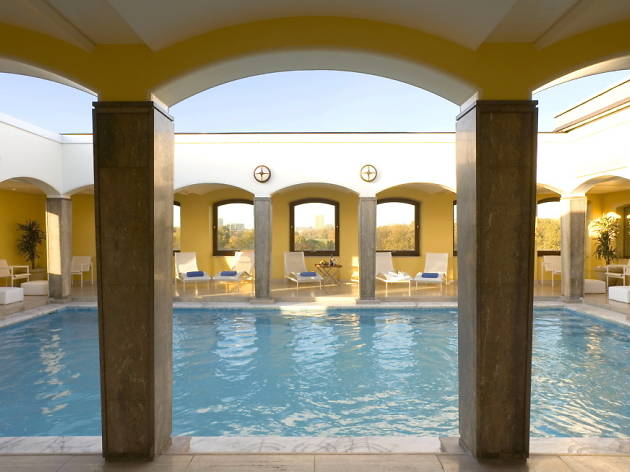 Fancy a hammam massage, or a dip in a pool with a waterfall?